Sometimes I am asked what it is about running that I love so much. I always pause, taken aback by the question, as if I am being asked why I love my husband, my family, my friends, or my cat.
I just do.
But after probing more into my instinctual and immediate response, I start to realize that there are many reasons why I love to run. The answer I give you will depend on the day, the distance, the time, my mood, my body, my sleep, and various other factors.
Today the reason I ran was for mental health.
I knew that today's run would serve the purpose of boosting my mental health and centering me. Today I just craved a run like nothing else.
Recently, Caitlin had a wonderful discussion on the topic of 'What are you running towards?'. In my answer to her question, I said:
I'm running towards inner peace. I'd like to think I get there a bit more with each run.
Inner peace is one of the goals I strive for each and every day. It is not always through running that I try to get there; sometimes it is through writing, baking, reading, meditating, cracking jokes, walking, or being with my loved ones. The desire for inner peace was one of the main reasons why I ended up leaving an unfulfilling career and branching out on my own.
I think inner peace is a lovely goal. And running helps me get there.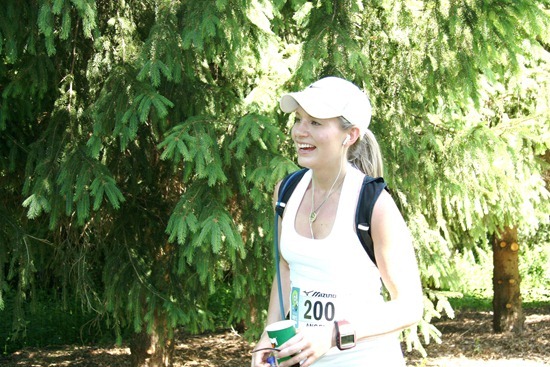 I have also been asked by frustrated readers how they can learn to enjoy running. Sometimes the answer I give seems a bit odd:
"Have you cried on a run yet?"

"What? No!"

"Then keep running."

"Have you gotten a shiver through your entire body on a run yet?"

"From the cold, you mean?"

"Keep running."
I remember the day that hooked me on running. It was during my first 10k race in June 2009. I had been running on and off since August 2008, but I never understood why anyone could enjoy 30 minutes of breathless agony. What kind of strange people were they, I would wonder.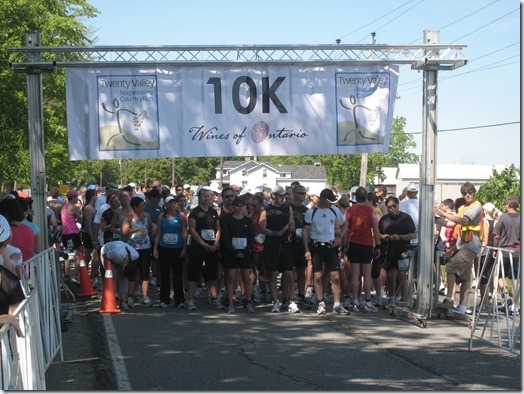 This 10k course was a brutal one, filled with menacing hills around every bend or turn. I laugh about it now, but at the time I was running on steam.
Here is a quote from my race recap #3 (the rest can be found on my race page):
6km-7km: It was hot, but I was truly loving every minute of the race. Each time someone passed me, it motivated me to dig deep within myself and find an extra ounce or two of strength. I thought a lot about Chris during these 2 kilometers and I found myself getting quite emotional in the moment. I teared up at one point as I was so overcome with emotion. I think it had been building for so long now. All of the emotions from my injury were finally being let go. The 2 months when I couldn't even do yoga let alone cardio exercise affected me more than I realized. I felt free, and yes, while I was panting, and grunting, and feeling sometimes like I was going to die going up a hill, in some odd way I felt so alive. I thought about what Chris must have gone through with his cancer and coming to grips with the fact that he wasn't going to make it to his thirties. Suddenly everything I was feeling sort of went numb. A tear dropped off my face and I didn't feel any tiredness anymore. I didn't curse the hills, I didn't worry about my time, heart rate, or pace…and I am not sure if the music was on or off.

I just ran.
And this is why I love to run.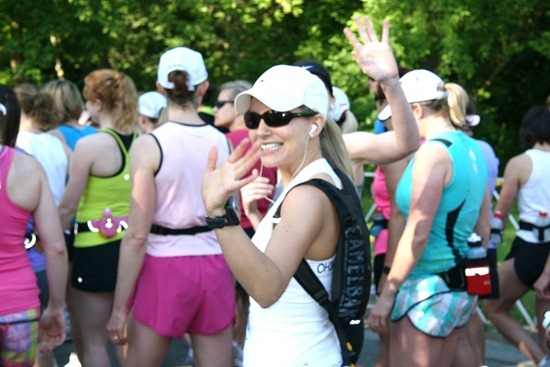 The ability to take your emotional junk and leave it on the pavement is something I have not found in anything else but through running. For some it is yoga or walking or skydiving, but for me it is running.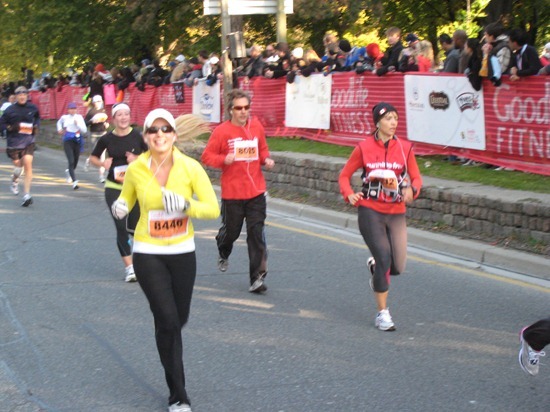 Today's long run wasn't really about improving my physical endurance or training for a half marathon. I mean, of course it was to an extent, but really, all I wanted to do was clear my mind and reclaim my inner peace.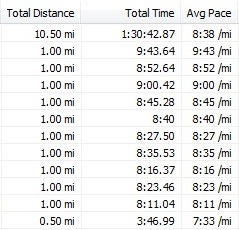 It worked.
[But perhaps, not without Kath's Sweet, sweet nectar recipe too. Two thumbs up for homemade sports drinks!]
How do you find your inner peace?