Good morning!
Last night I had this enthusiastic idea that I was going to do my 10 mile long run this morning. I was pumped. It would be the most amazing long run I have ever had.
However, I ended up working until about 12:30am and all my good intentions went out the window when my alarm went off at 5:45 this morning. I hit the alarm so hard it fell off the nightstand and I pulled the blanket over my head and fell back into a beautiful, deep, and peaceful sleep until about 7:35. I had a dream about White Chocolate Peanut Butter.
This is what we call a long run fail. They get the best of us sometimes.
We are experiencing an uncharacteristically chilly and crisp Fall-like day today in Southern Ontario! Perhaps it is due to my Fall ramblings from yesterday that did it. At any rate, I might still be able to run later today if I can get a big hunk of my work complete.
Tonight Eric and I are going away for the weekend to visit family at the cottage. We haven't had a chance to go up all summer due to the Farmer's market, so it will be so nice to get up there. :)
Before bed last night I whipped up a bowl of High Protein Chocolate Vegan Overnight Oats, using Amazing Grass Chocolate Amazing Meal Power to amp up the protein. This bowl has about 14-15 grams of protein and more if you add toppings.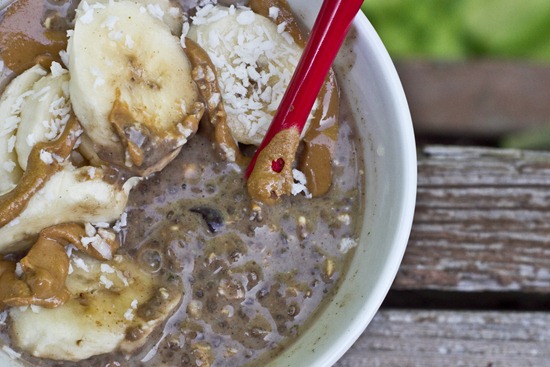 Chocolate Protein Vegan Overnight Oats
Ingredients:
1/3 cup oats
1 tbsp chia seeds
1 cup Almond milk, original (plus more added in morning to thin out)
1 banana, chopped or made into banana soft serve
Toppings: Unsweetened coconut, 1 tbsp TJ's sunflower seed butter
Directions: Mix the oats, chia seed, and chocolate powder in a small bowl with a whisk. Now pour in milk and whisk until clumps are gone. Place in fridge for 1-2 hours or overnight. Add a chopped banana if preferred.
Nutritional information (without banana): 320 kcals, 12 grams fat (3000 mg Omega-3; 900 mg Omega-6), 11 grams fibre, 14 grams protein, 35 grams carbs.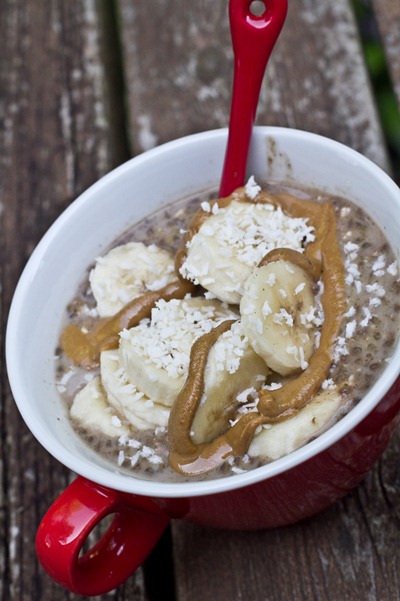 Meet a new friend: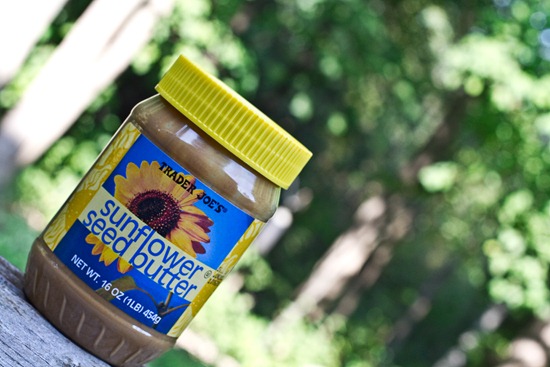 The sunflower seed butter is really good. Smooth and silky with a hint of sweetness. Much better than my homemade sunflower seed butter that turned into a huge clump of you know what. ;)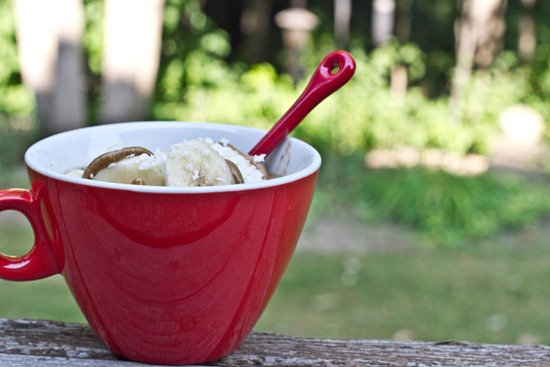 It was a filling and delicious way to start the day!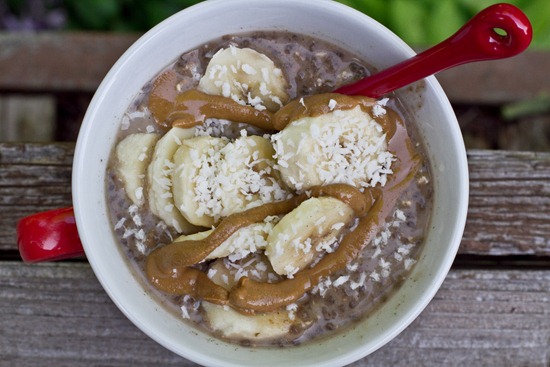 Word on the street tells me there are a few Amazing Grass coupons left! Just use the code HLS10 in the checkout to receive 25% off your entire order.
I better get back to work. I will see you later alligators! Happy Friday :)