Good morning!
Last night was filled with email catch-up, unpacking, laundry, and finally the most recent Lie To Me episode! A nice mixture of work and play.
I realized that I forgot to show you a few of my favourite pictures of the trip! These pictures were taken by Eric on Friday night when he went out to explore the city.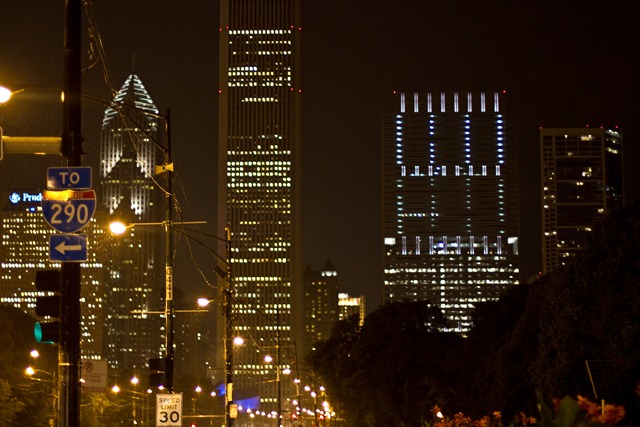 I forgot to mention, but the Congress Hotel that we stayed at is supposedly haunted! I will verify that while I am not a ghost believer, I did hear the ghosts on Saturday night at 2am. It wasn't pretty.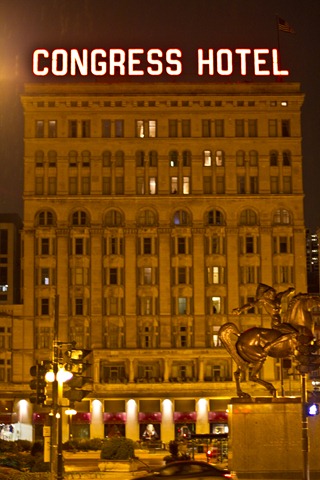 The gorgeous fountain near the hotel is below. At night they play classical music and the fountain changes colour according to the song. Eric and I went there one night and just sat by the bench and it was so romantic.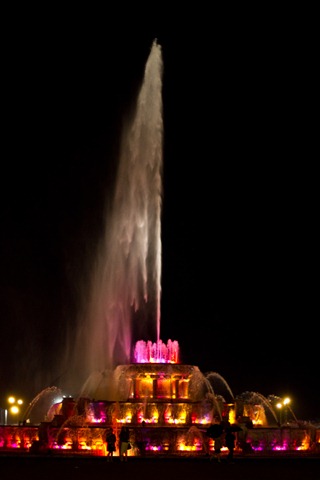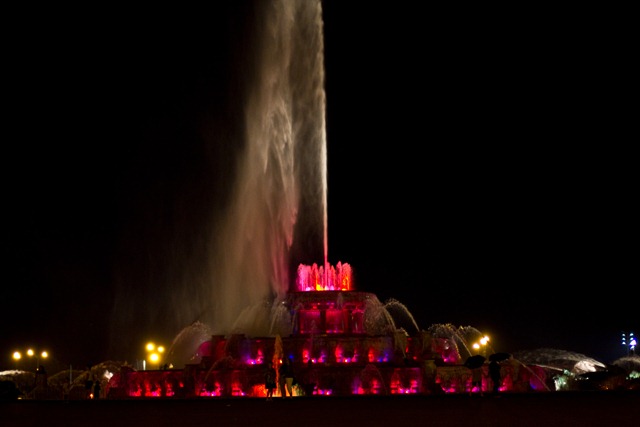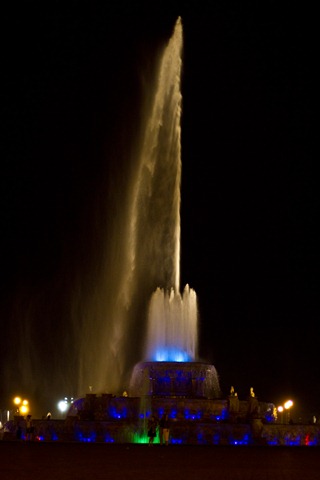 I love this picture below so much. It looks straight out of a movie or something.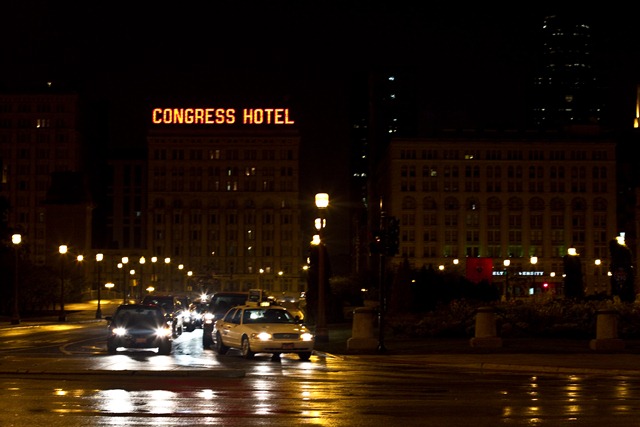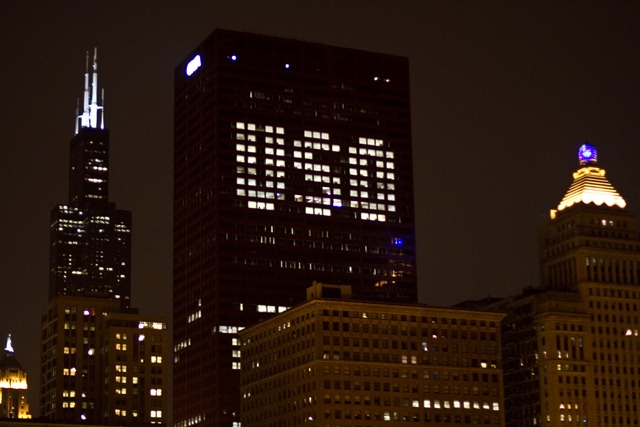 And now for my first homemade breakfast in a week. I was waiting for this moment to get back in my kitchen. Nothing beats it. I can't wait to start creating recipes again.
Eric was looking forward to his beloved Nature's Path Raisin Bran cereal too! :) He has already had it twice since we got home. He says it is his 'comfort food', lol.
First things first, we lost an hour of sleep last night with the time change, so I needed to pull out all the stops today.
Meet my newest tea love: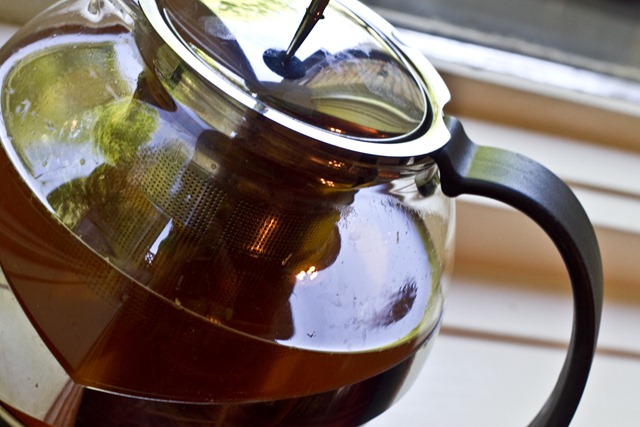 This would be Samurai Chai Mate loose leaf tea from Teaopia. It tastes SO good. It basically tastes like Fall in a cup. A bit spicy, a bit cinnamon flavoured, and super comforting. I know you probably don't want to hear the word Fall right now, but trust me when I say this is the perfect Fall tea. No sweetener or milk is required for it to taste amazing either.
The salesman told me that it has as much caffeine as coffee! I knew this would be a perfect tea for those mornings when I need an extra boost.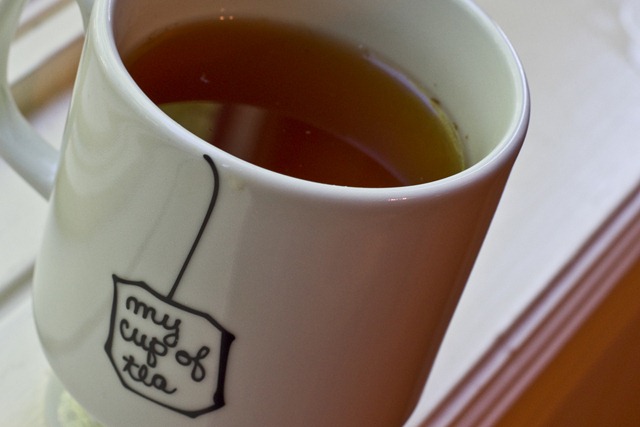 I definitely had tons of energy after drinking a cup! I am almost bouncing off the walls- but in a good way. ;)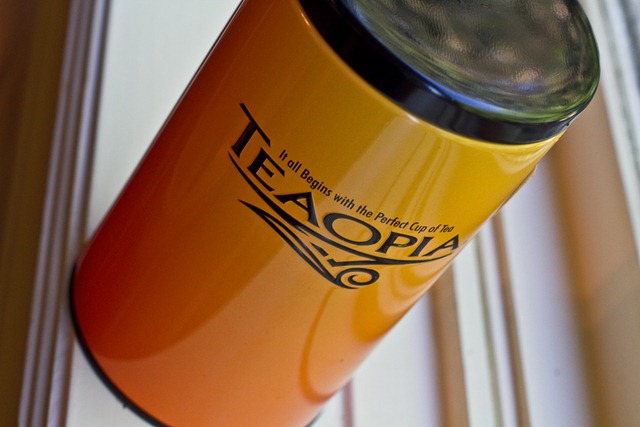 I chose Pumpkin Pie Vegan Overnight Oats for the first breakfast at home. (PS- I have now added this recipe on my Recipes page, sorry I did not put it up last week).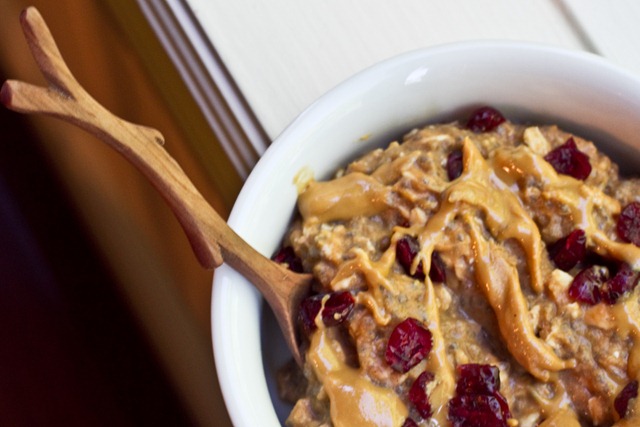 Loved using my new wooden twig spoon from Anthropologie!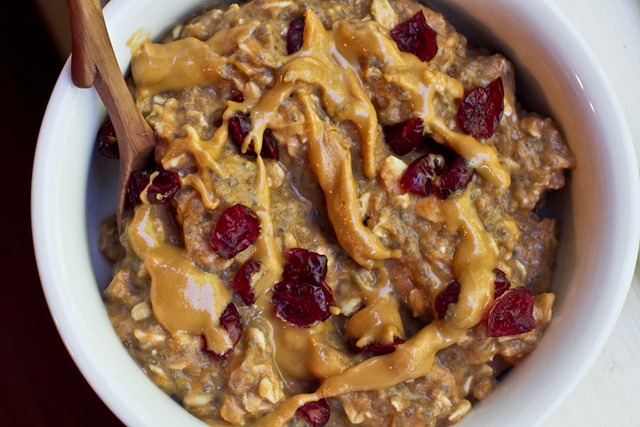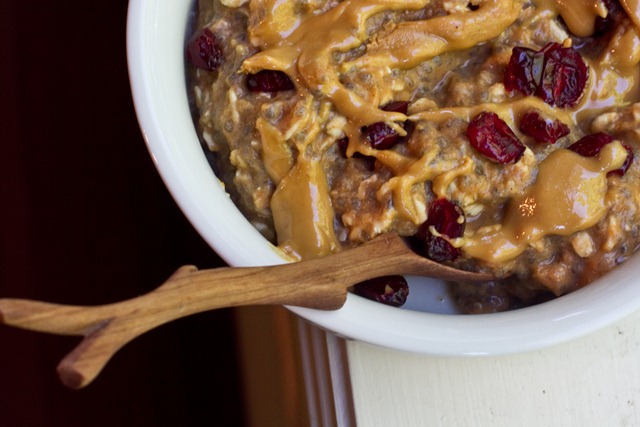 I topped the pumpkin VOO with some swag bag food- Barney Butter and cranberries.
Oh Barney, it has been WAY TOO LONG!!!!!!!!!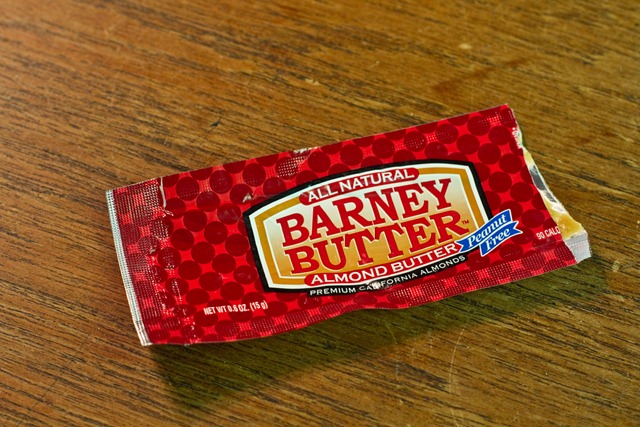 For some reason, I don't remember coming across the Barney Butter in Chicago! It is probably best that I don't have it in the house though….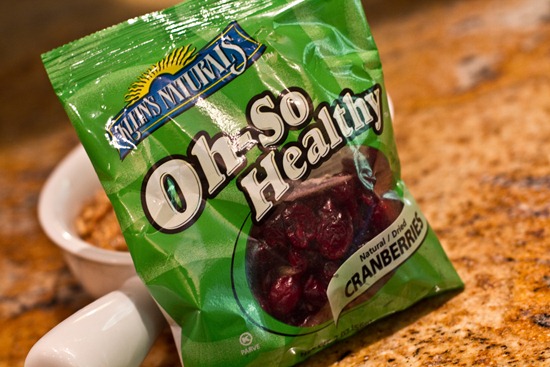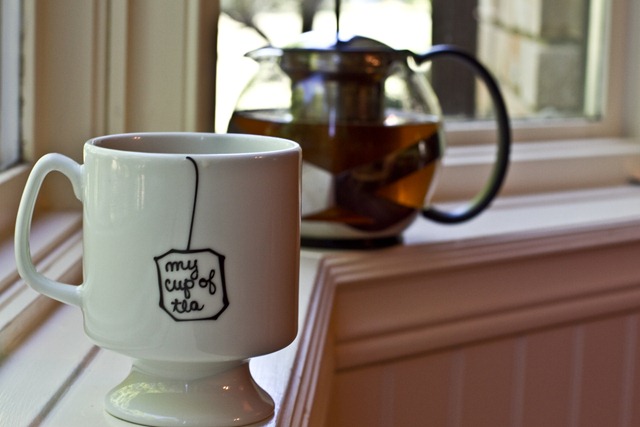 Work beckons me. I think I am in the hole about 500 Glo bars at this point. Luckily I have the Samurai tea in me today. :)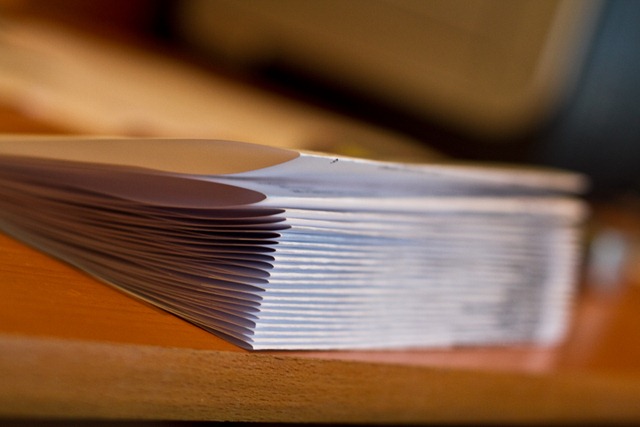 As my dad always says, 'Another Day, Another Dollar!'
Today is a 'rest' day off exercise for me. I missed my 10 mile long run while I was away on vacation so I am hoping to squeeze it in the next couple days.
Enjoy your day. :)