That is what Eric called me when he saw the huge bag of food I am bringing home!
We have had such a great getaway to Chicago. Eric says that it was the first time in a long time that he has truly disconnected from work- no cell, no email, no pager. He said it was such a nice rest! I am happy for him because he has been working like crazy lately. I am trying not to think about the 350 Glo Bars that I have in cue for me when I get home! It is going to be a crazy Thursday + Friday and then we hit the road again to visit family for the weekend.
Sooooooooo, what souvenirs does a food, baking, and cooking obsessed gal bring home from a great city like Chicago? Let us take a gander…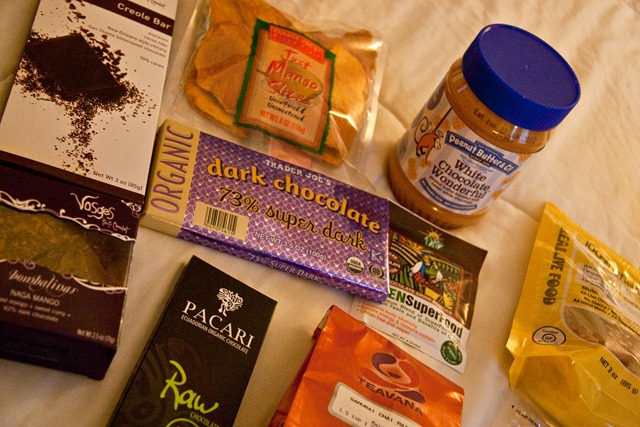 Have you ever tried any of these foods??? :)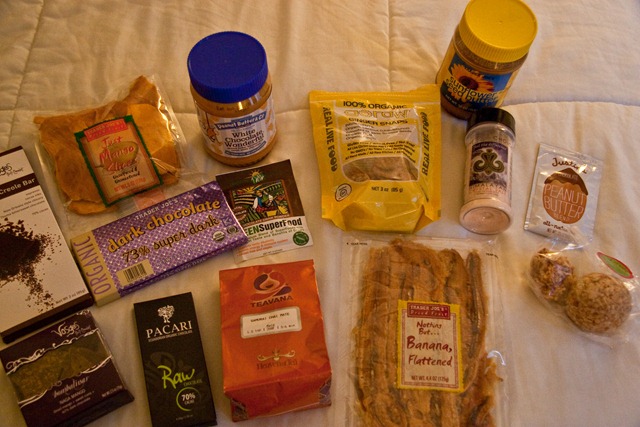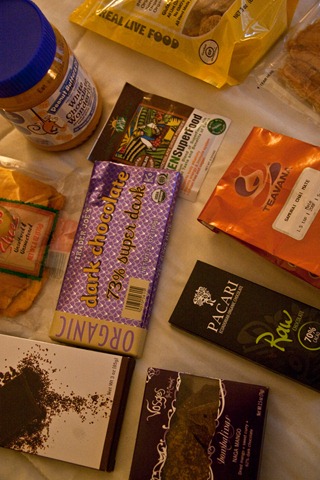 I'm very excited to try this White Chocolate Wonderful peanut butter!!!!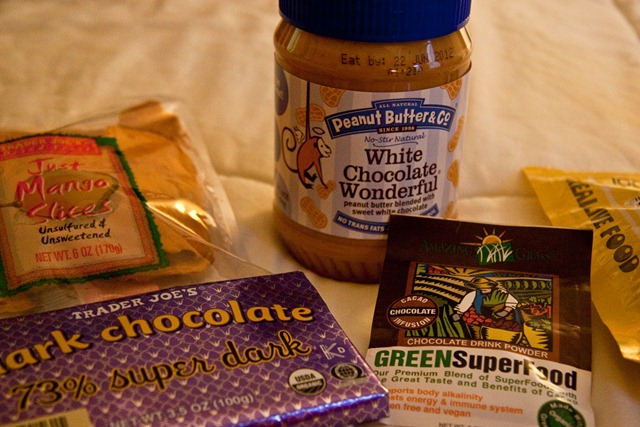 I bought the Amazing Grass sample from Whole Foods and I am going to use it on the plane today to mix in with my water.
And this Himalayan Sea Salt on the far right that I have heard so much about!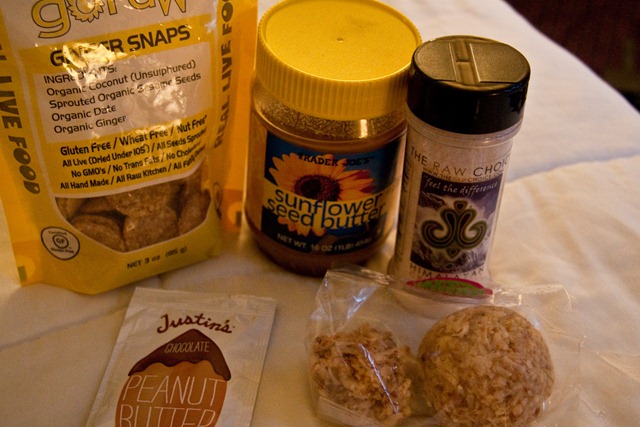 Also VERY excited to try these TJ's dried banana slices! I heard they are amazing spread with nut butter. :)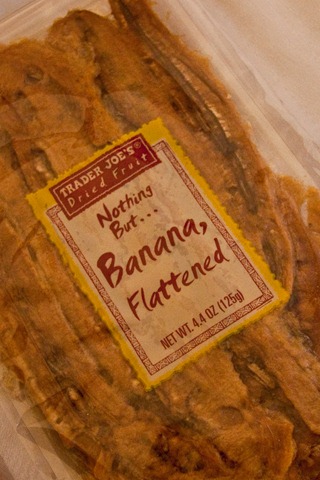 I noticed that the prices in the Chicago Whole Foods were so much cheaper than the Whole Foods in Oakville and Toronto!! Just for example, the Artisana Coconut Butter was $6 cheaper in the Chicago Whole Foods than in Oakville/Toronto. Crazy!! I was going to buy one, but Eric reminded me that my suitcase was already pretty heavy from the other food. :(
Food kill. :(
I also got this super cute twig spoon + knife set from Anthropologie.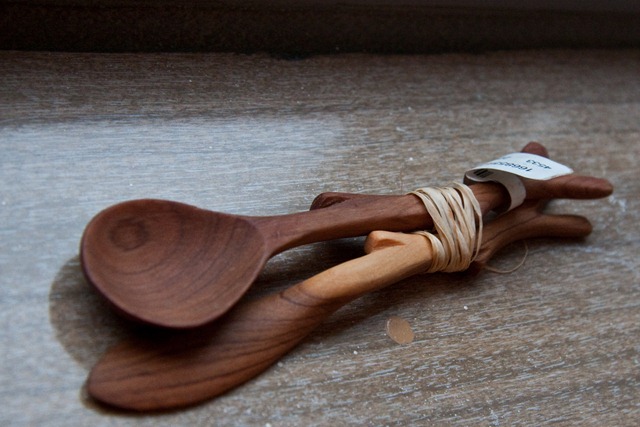 Vegan overnight oats here we come!!!!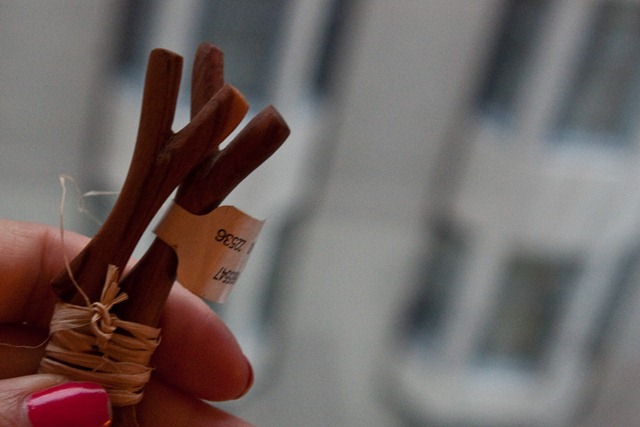 Back to last night!
Shortly after hitting publish, I crashed on the bed and Eric and I slept for a solid 45 minutes. I am not a napper by any means so when I do crash, I know I really need it. I felt so much better when I got up!
We headed out for a late dinner around 8pm.
On our way, we came across the set for the next Transformer's movie!!!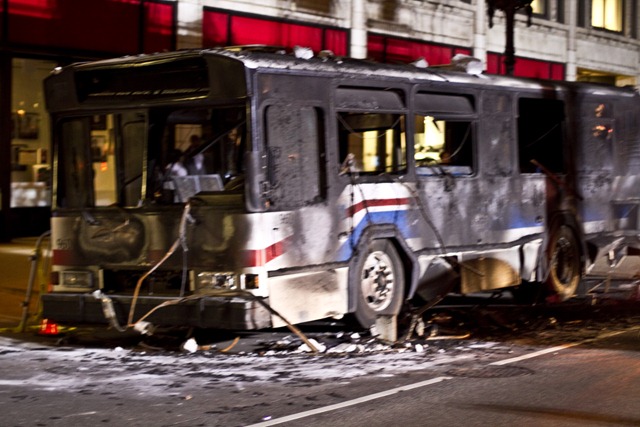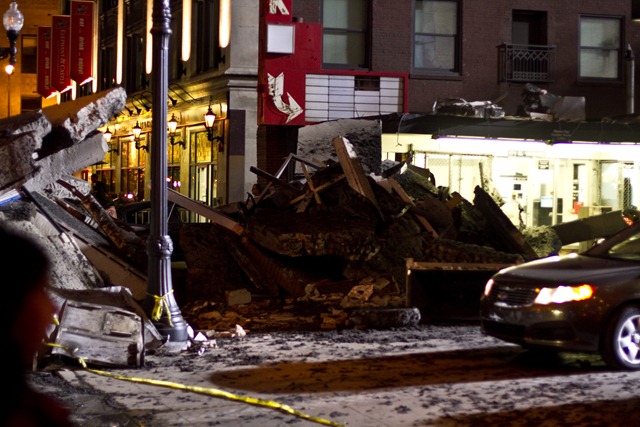 The Transformer's crew member shattered the dream of a 6 year old in a 28 year old's body. He saw Eric going to touch the fake cement and he said 'come on man' and just shook his head in disappointment.  I giggled profusely and made fun of Eric for getting in trouble. He was crushed to say the least.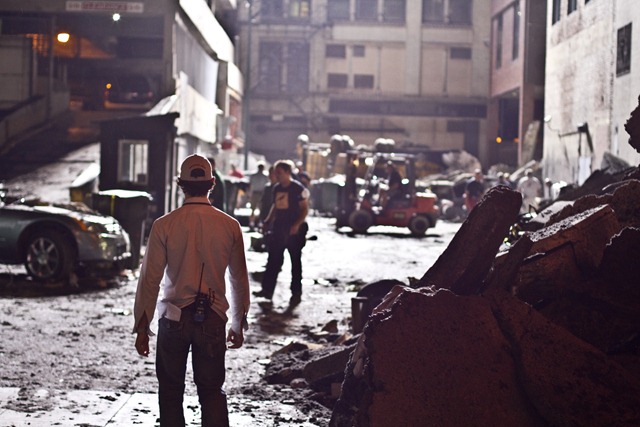 For dinner, we were not up for anything crazy so we went to the closest and easiest place by our hotel- Argo Tea! We love this place. Eric and I are both total tea lovers so it is a match made in heaven.
I tried the Hibiscus tea this time and it was delicious!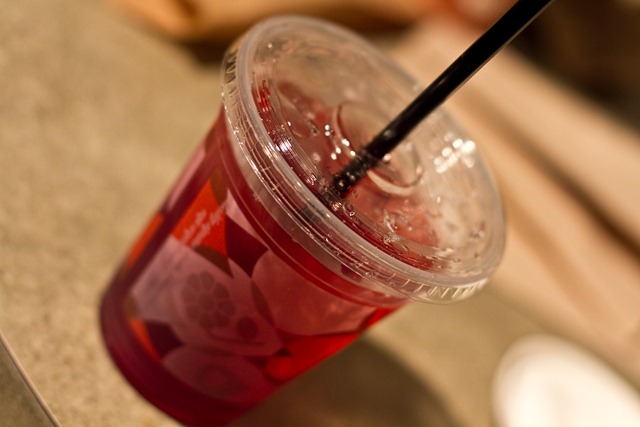 I had the chickpea salad for the second time and it was still as awesome as I remembered it. ;)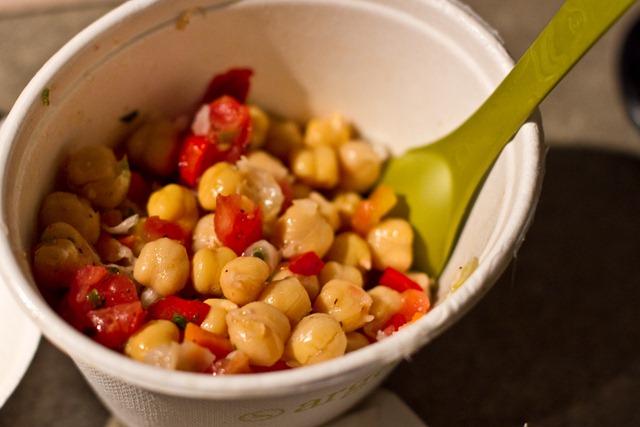 Eric had chicken and basil, tomato, and mozza sandwiches that he adores.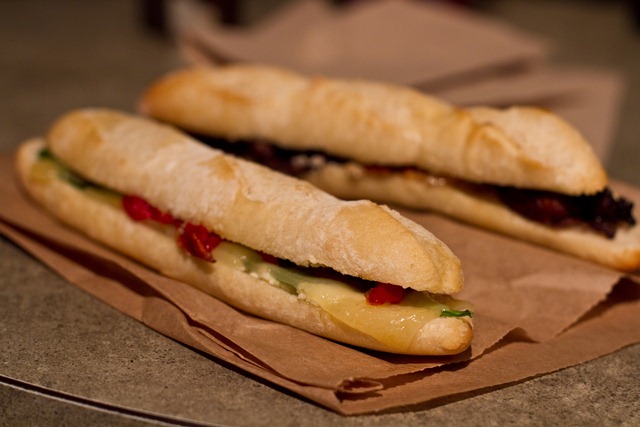 We are very impressed with Argo Tea. Everything is well done from the healthy food options to the creative and unique teas that are offered. The atmosphere is also wonderful, spacious, and cozy complete with desks for laptops!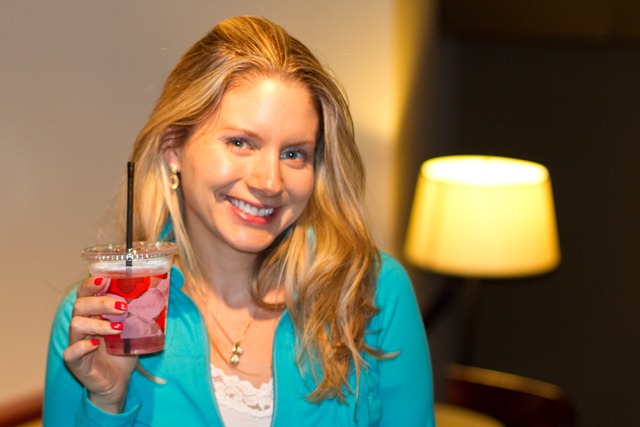 Argo Tea would do WONDERFULLY in Toronto!! Right now it is only in Chicago and New York, I believe.
Then we went to the lakeshore to get some pictures.
Beautiful cityscape at night. :)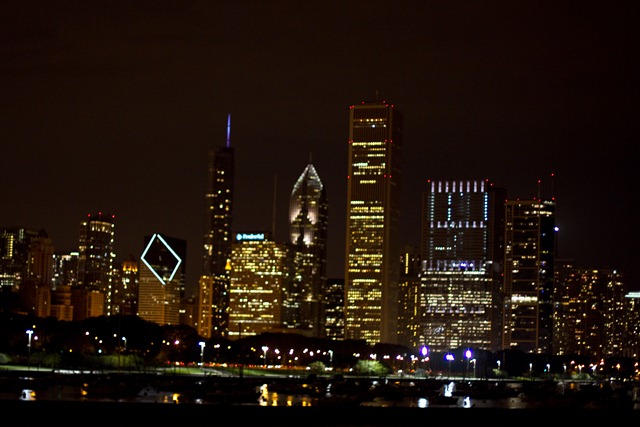 This morning we decided to go on a run-bike outing along lakeshore!
We split an Empower Glo Bar (from the swag bag!) and an orange for pre-exercise fuel. :)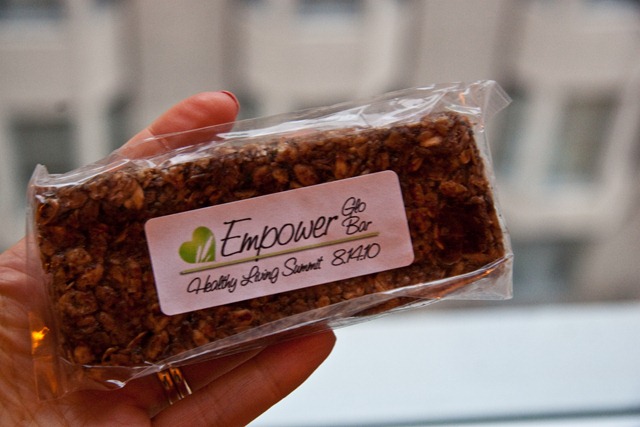 Empower is one of my favourite flavours so I was very excited to eat it finally!
Along with a conference orange..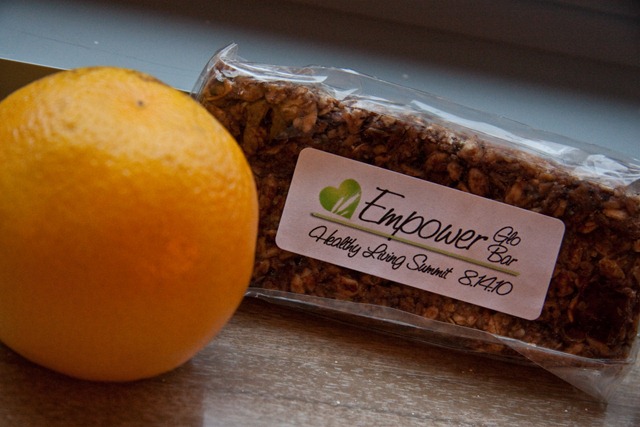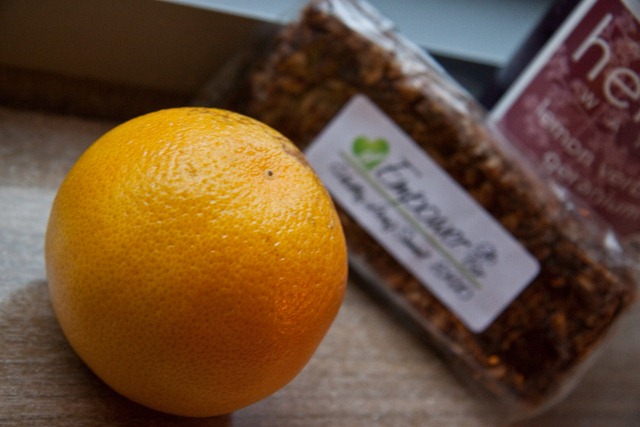 And some Herbal lemon verbana geranium herbal water (also from the swag bag!). It was wonderful! Very herbal tasting. No added sugars or artificial ingredients.
Then we set off for a 4 mile run along Lakeshore around 8am. It was gorgeous outside…nice and cool!
Eric rented a bike!!!!!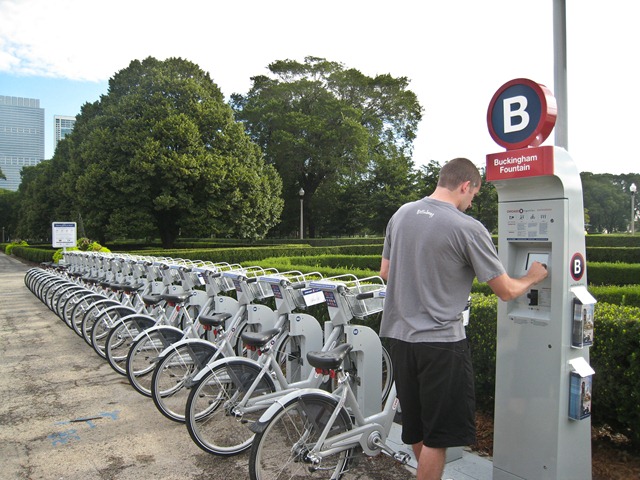 He was NOT impressed with the basket on the front! Oh my gosh we laughed so hard. He kept making me giggle on the run with his antics.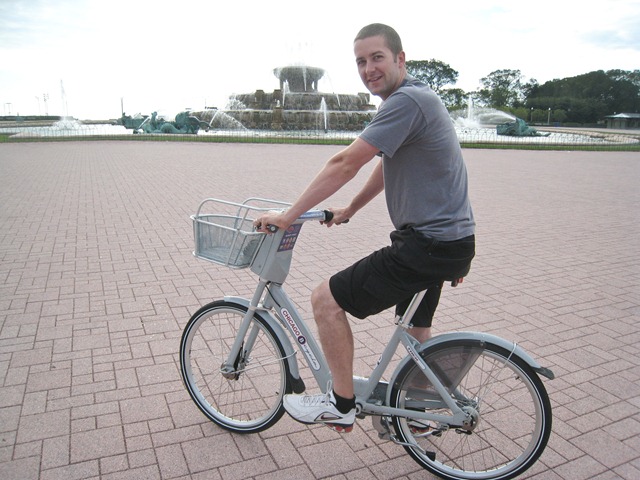 One last trip down the gorgeous lakefront path! So sad to leave it.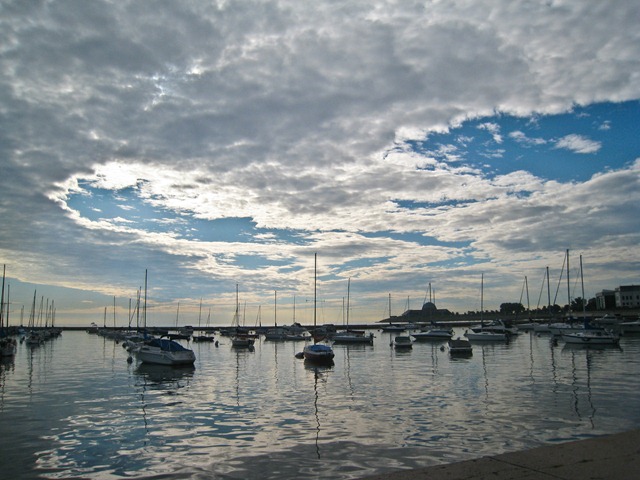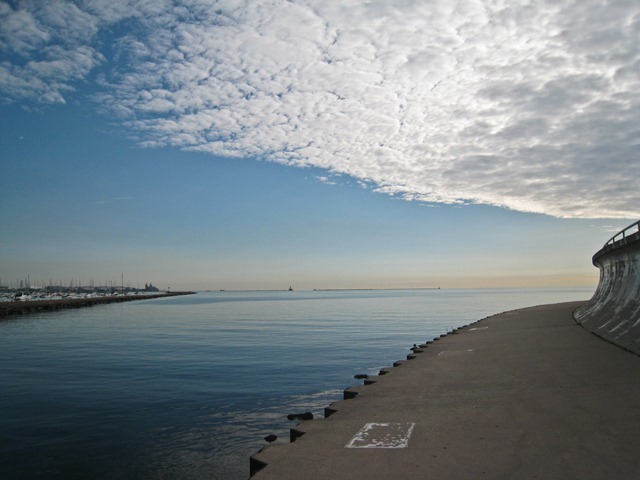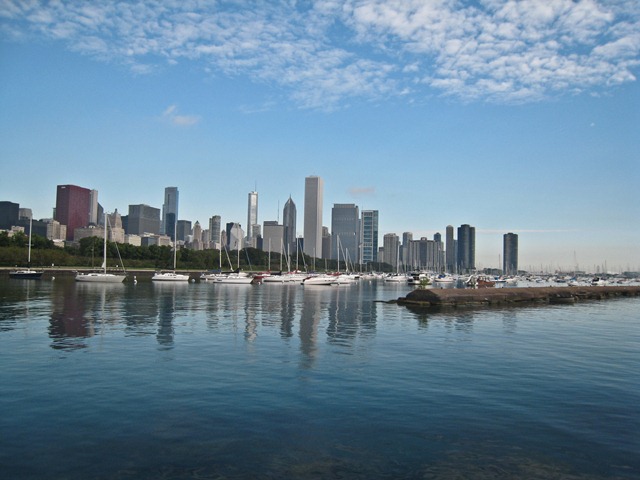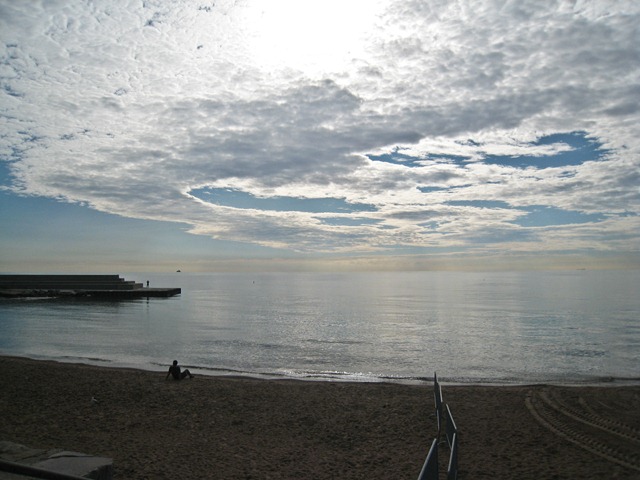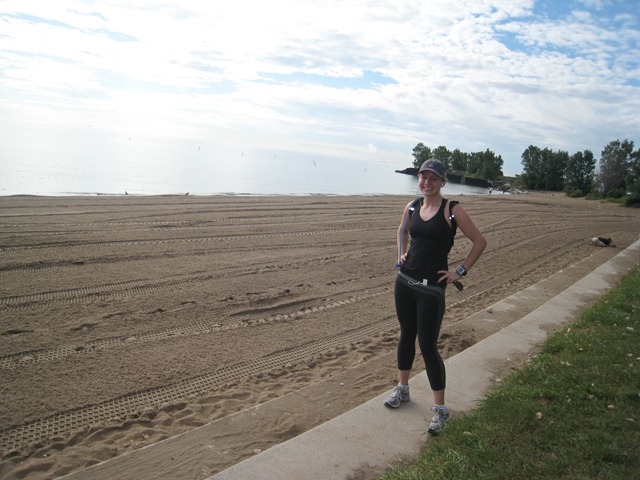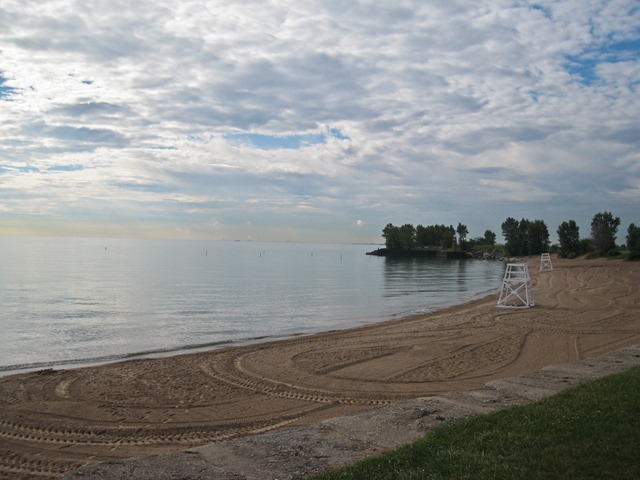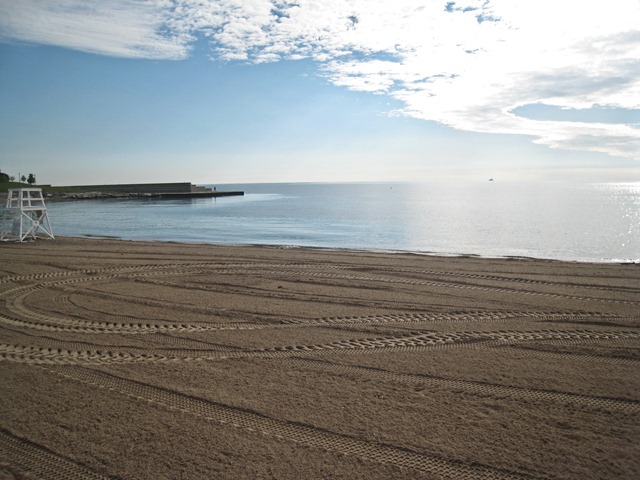 Bye bye Chicago, it was a wonderful vacation! :)
We did 4 miles in 35 minutes. We are heading out to breakfast now and then packing up and hitting the airport. I will see you tonight! :)