Good morning!
This morning I had some breakfast before we headed out. Whenever I travel I always make sure I have some healthy foods on hand for quick and easy snacks and breakfasts. It saves money and always assures me that I have options on hand. When I go to Paris next month, I am going to bring lots of Glo Bars (as per OSGMOM's request!) and Amazing Grass. Once I arrive at the destination, I try to pick up fruit to keep in the room too.
Split the mango slices with Eric…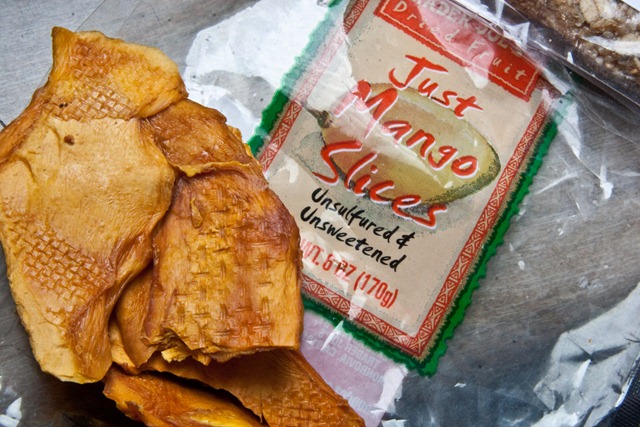 We've gone through an entire bag already. I am thinking another trip to TJ's might be necessary!! They are pure bliss.
I had an apple and then split the Glo Bar with Eric: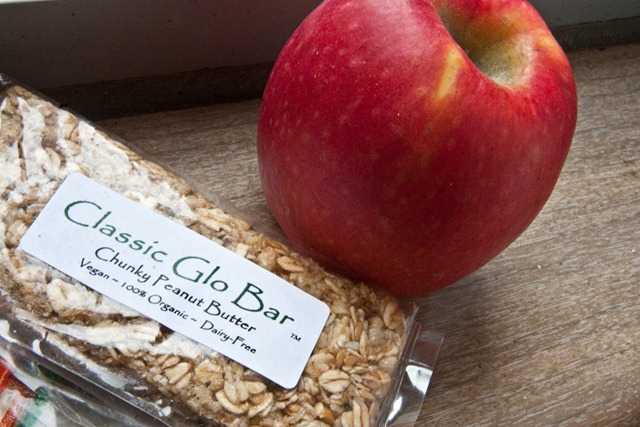 Yum!
We walked around for a bit and took more pictures of the city!
Today was the first cloudy day we have had since we've been here.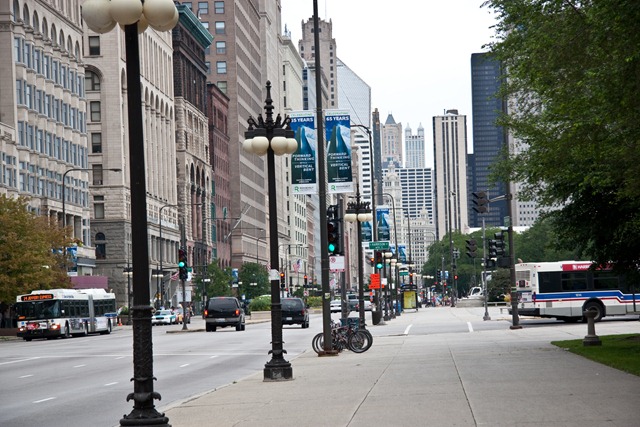 I don't mind the clouds one bit because it is so much cooler outside for walking. Always a good thing when you are lugging around a SLR and a purse full of foodie purchases. ;)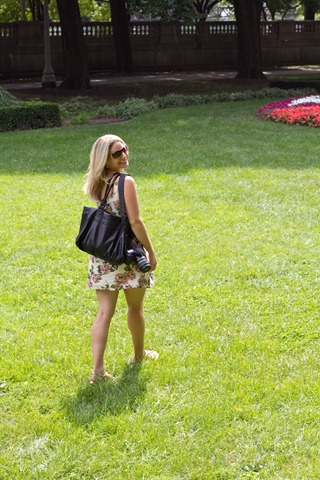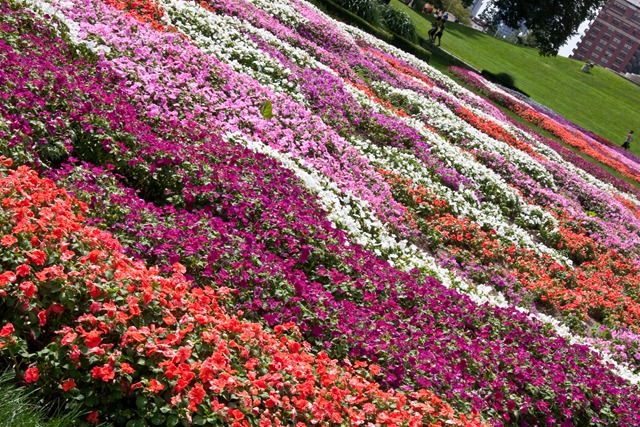 Eric said I 'blended' with the flowers today. :)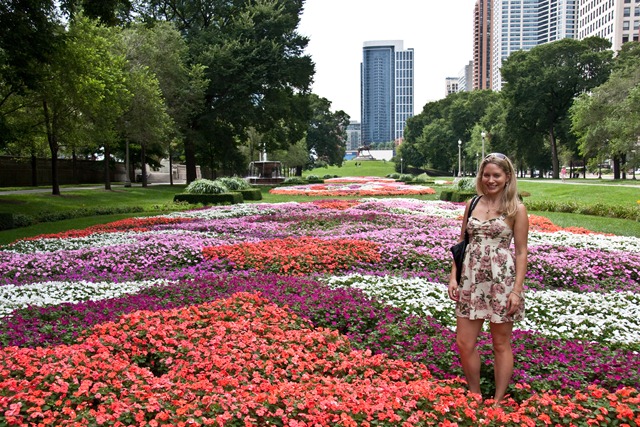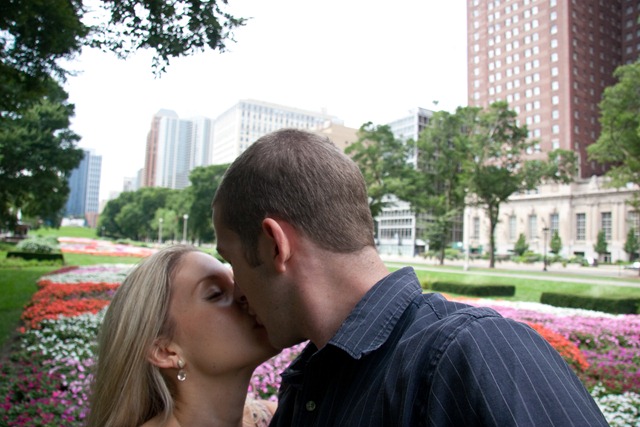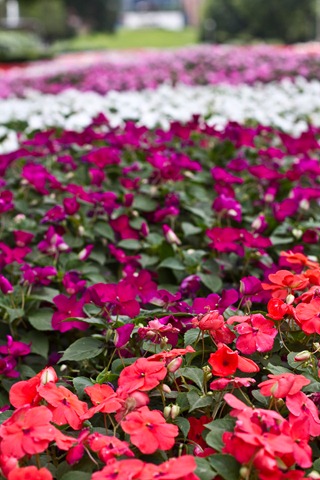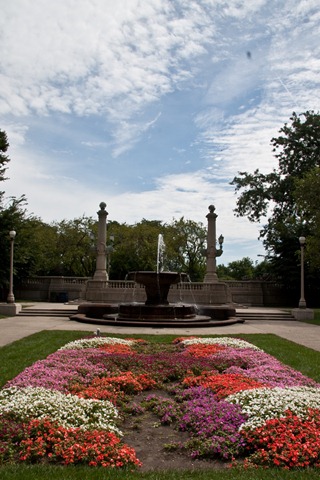 Then we were off to Kramer's Health Food Center. Thanks to @BDskinnyjeans and @cakesnale for the Kramer's tip. ;)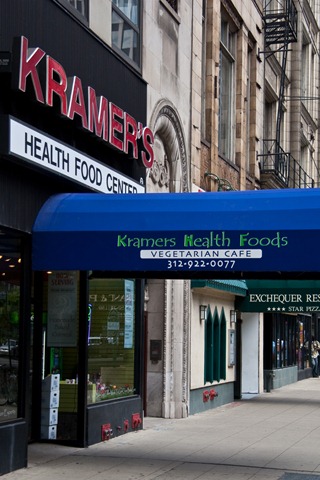 Kramer's has a huge health food store and a vegetarian cafe upstairs: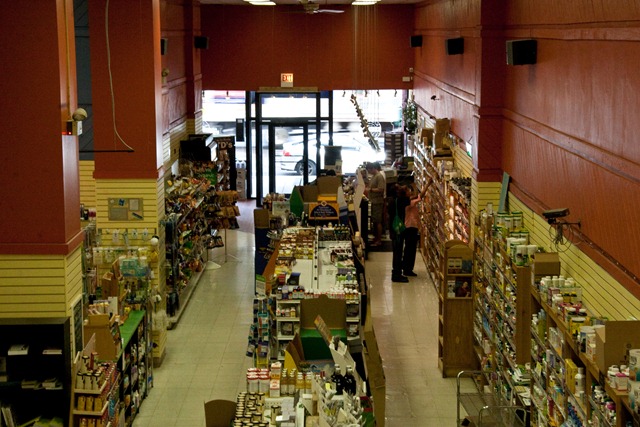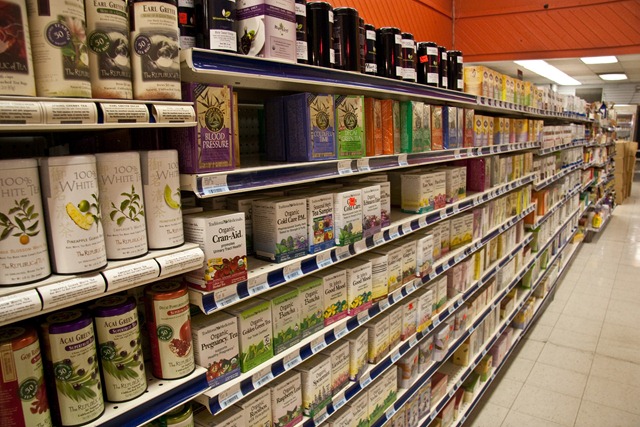 Upstairs…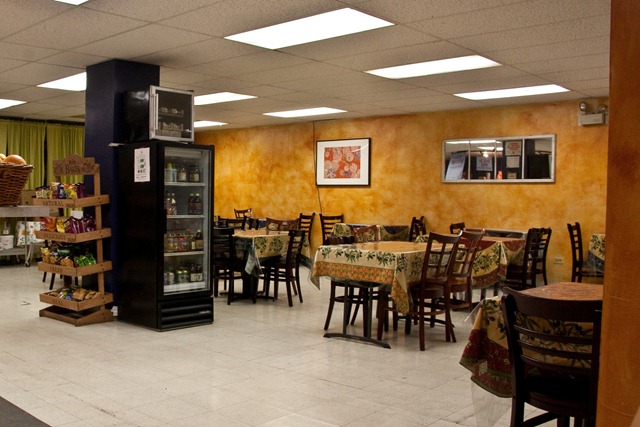 We were very impressed…lots of fun options!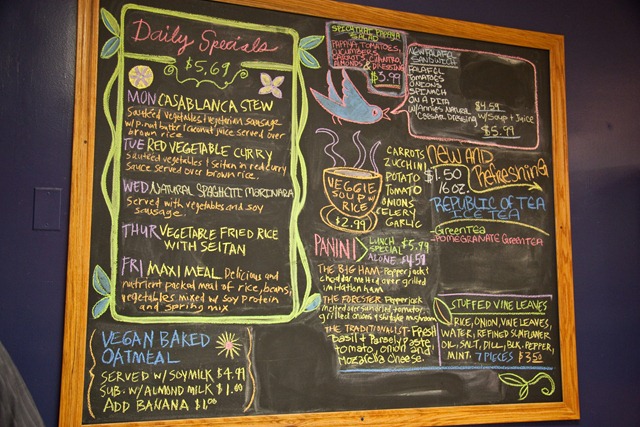 Eric got a delicious bruschetta sandwich for his breakfast (I had a couple bites and it was lovely!)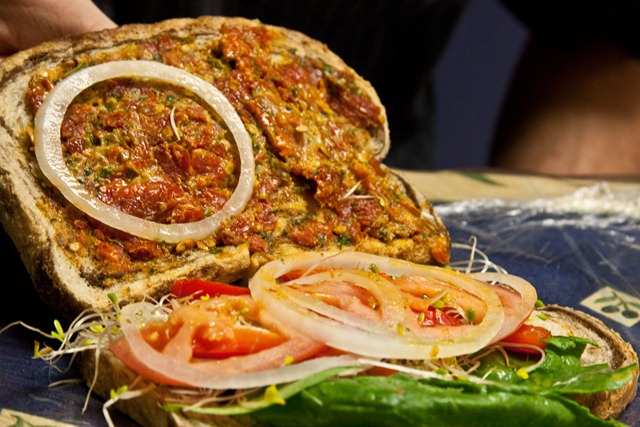 Sprouts, onions, tomato, lettuce, and bruschetta spread.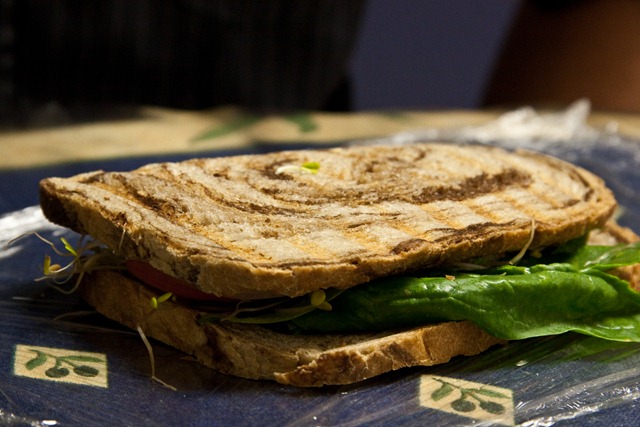 I was quite full from my previous eats so I got a large beet, carrot, and ginger juice. It was awesome and just what I was craving. I also grabbed a banana to throw in my purse.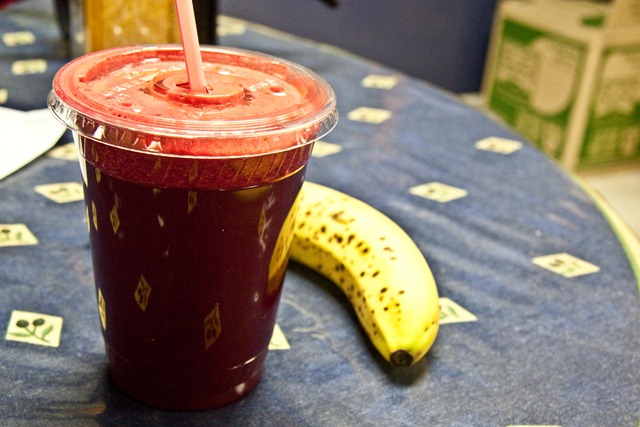 I drank this juice SO fast and concluded again that I am not hydrating enough on this trip! I think we are walking so much (in the heat too) that I am underestimating how much I need.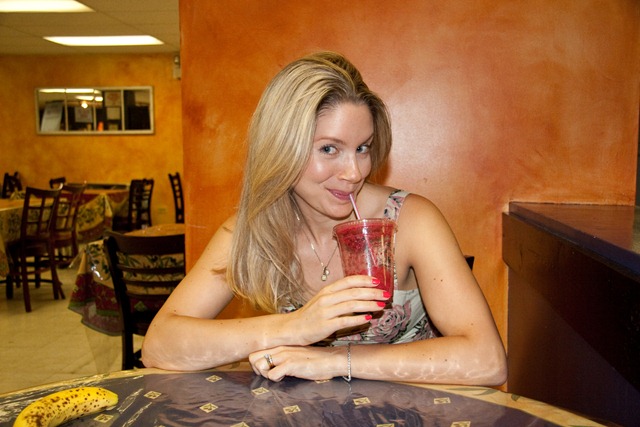 A happy glow ensued.
I also bought some all-natural/vegan mints: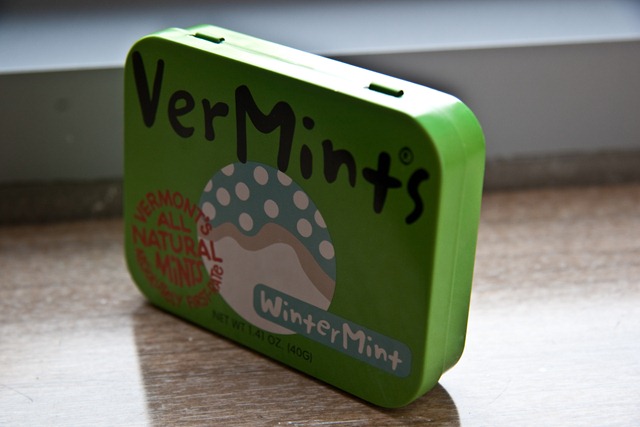 Very good! Minty but not overpowering.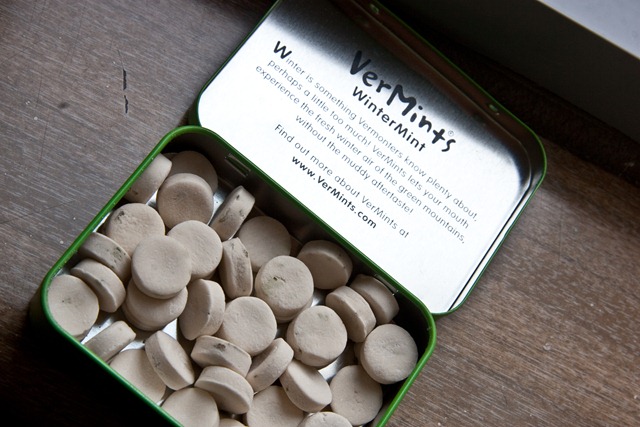 More exploring ensued! Eric had yet to go South on Lakeshore so I took him there to show him the great views (I ran that way on Sunday!).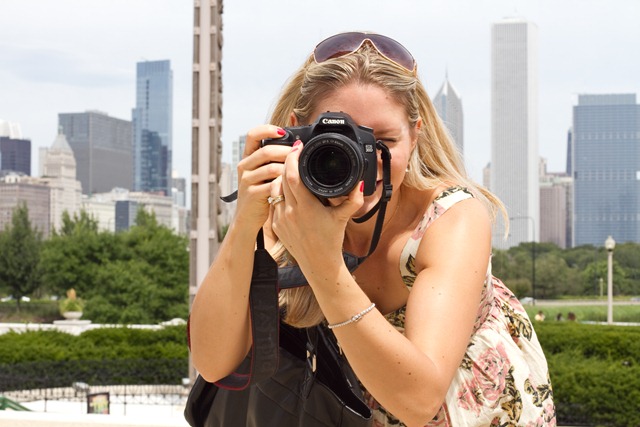 I had the banana for a snack around noon: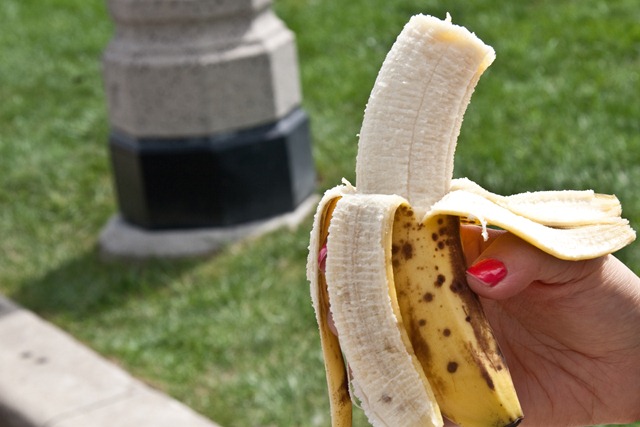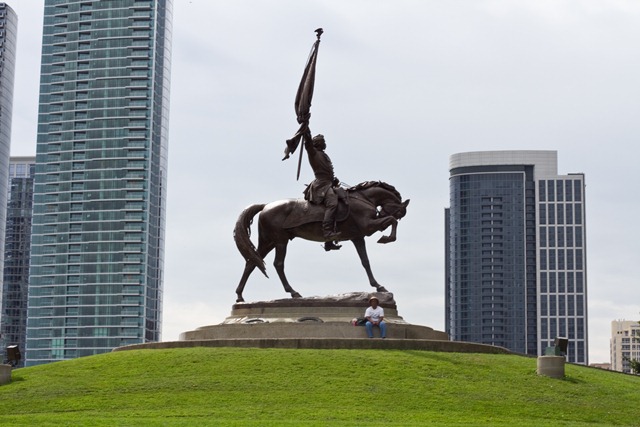 It was a fun morning!
I am about to do a shot of Amazing Grass Wheatgrass power right now. :)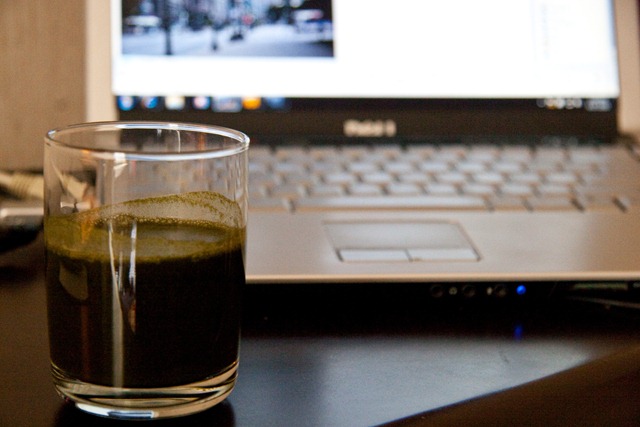 Don't forget if you want to take advantage of the coupon code for Amazing Grass products use the code HLS10 in the checkout for 25% off your order. :) My Glo Bar coupon code will be coming next week so keep your eyes peeled!
After I hit publish on this post we are heading out for lunch and then to the Signature Lounge. Apparently the 96th floor in the WOMEN's BATHROOM of the Hancock tower has the best view of the city. I will see you later tonight with the recap. :) Have a wonderful Tuesday!