Greetings!
First up, I have some leftover coupons for Amazing Grass to share with you! If you use the code HLS10 you will receive 25% off your entire order of Amazing Grass Products!!! The offer is only good while quantities last and expires at the end of August. For those of you who were asking, my favourite Amazing Grass products are the Chocolate Superfood and Chocolate Amazing Meal Powders. Yum. :)
Yesterday Eric and I were exploring the city of Chicago for 11 hours and we got home late once again. We are having such a blast here. There are lots of things for tourists to do.
We had lunch at the Corner Bakery Cafe: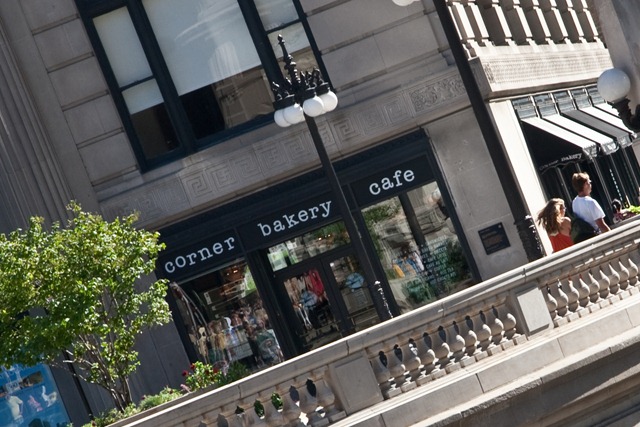 I had the Asian salad with edamame. It was quite good!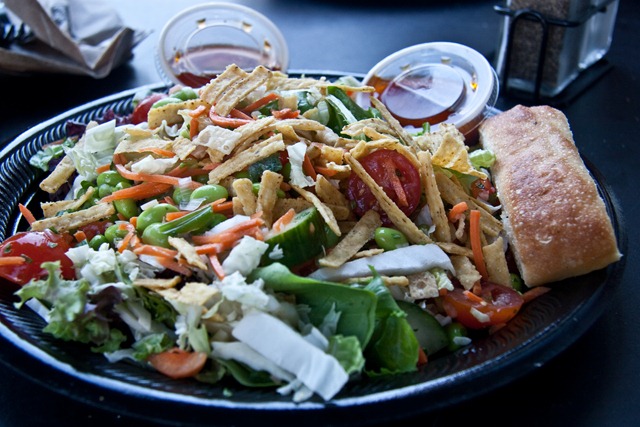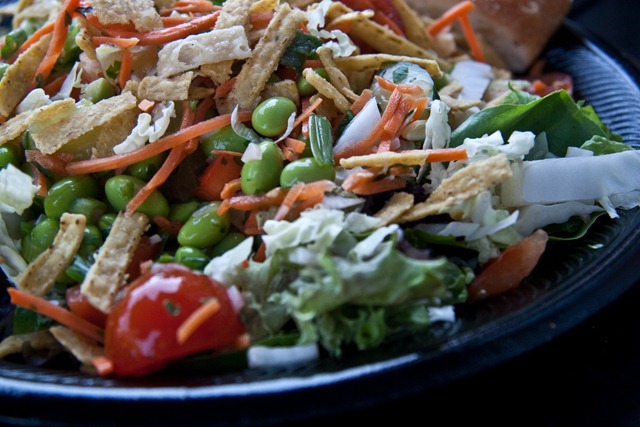 Along with an iced Mighty Leaf Bombay Chai tea.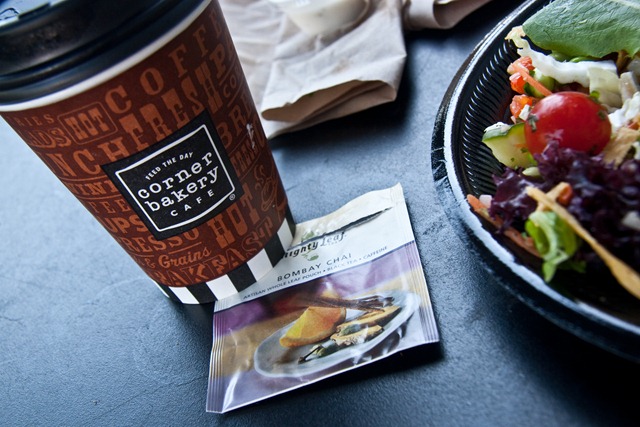 After lunch, we hit the road to explore the city! No plans, no commitments, no schedules. Just good times. When we travel we prefer to do things by the seat of our pants and explore by foot. We made our way to the Water and Air show and it was packed!
Beach: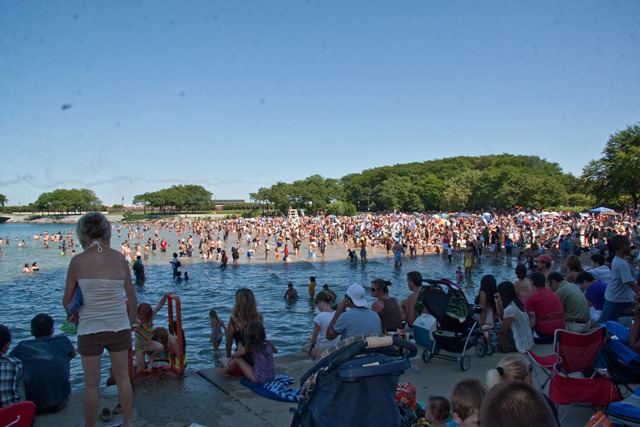 There were thousands of people all over the lakeshore area for the air show.
I saw Vince Vaughn in a parachute (or so I hear!) ;)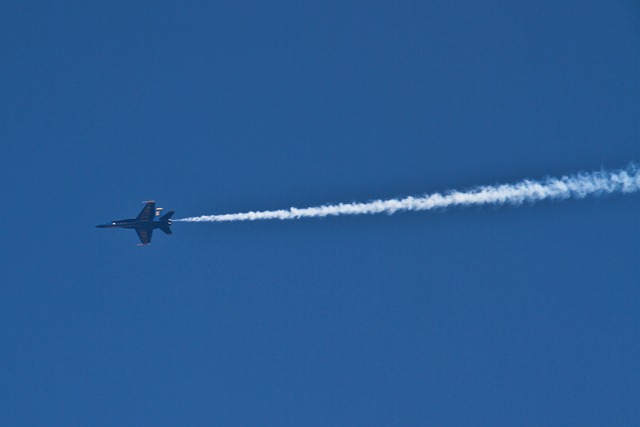 We each had a Run Glo Bar for fuel: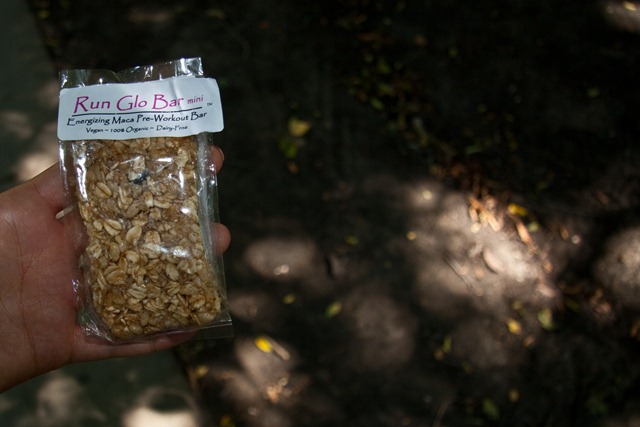 After that we were off to explore more of the city.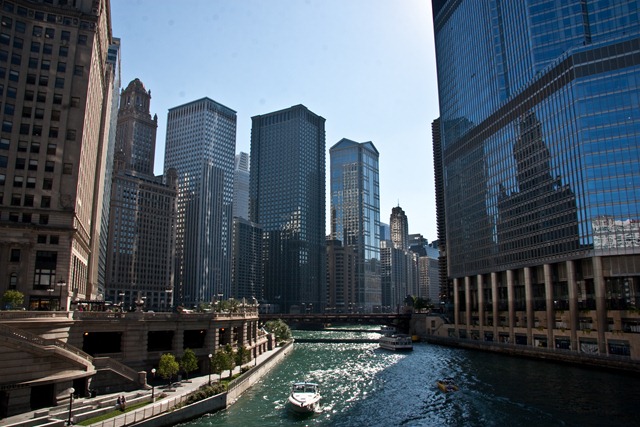 Then it was time for lunch #2 at Argo Cafe!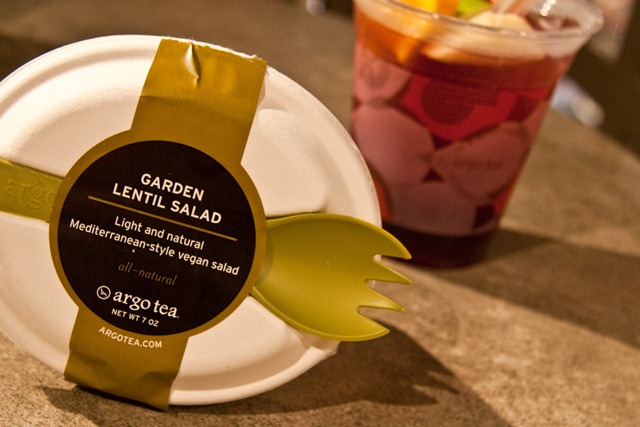 I enjoyed the Garden Lentil salad and Eric had the Chicken Panini.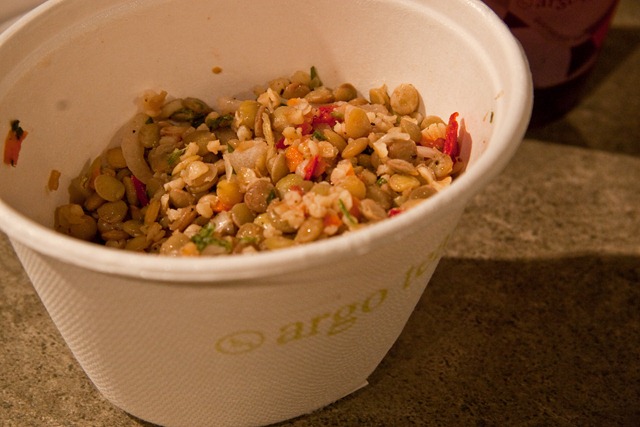 The lentil salad was delish!!!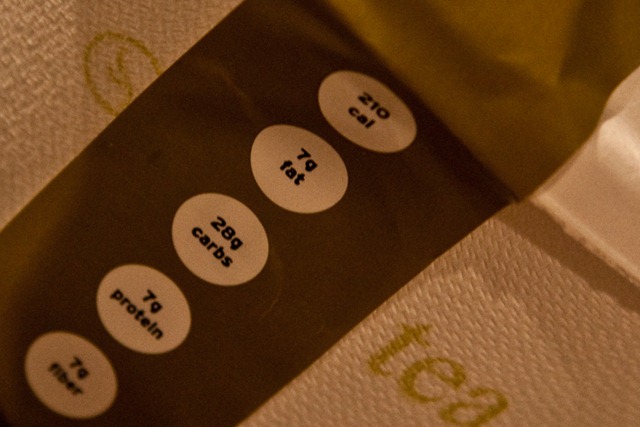 I want to try to recreate this at home. :)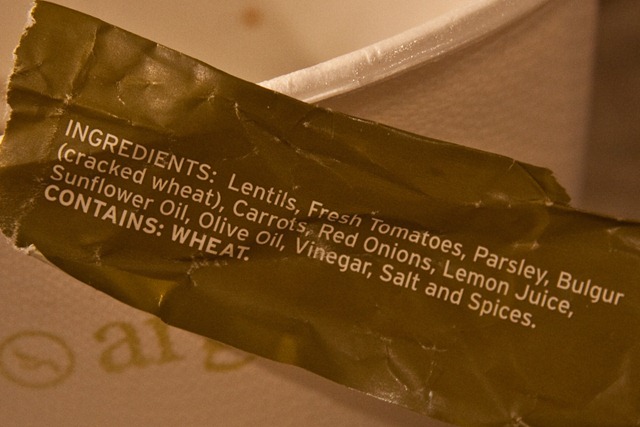 I also had the Sangria Tea which was awesome and had chunks of fruit in it!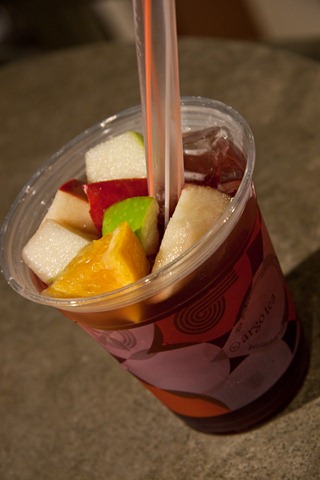 After lunch #2, we decided to go to the skydeck to see views of the city.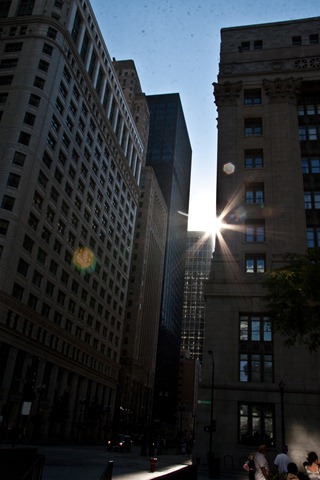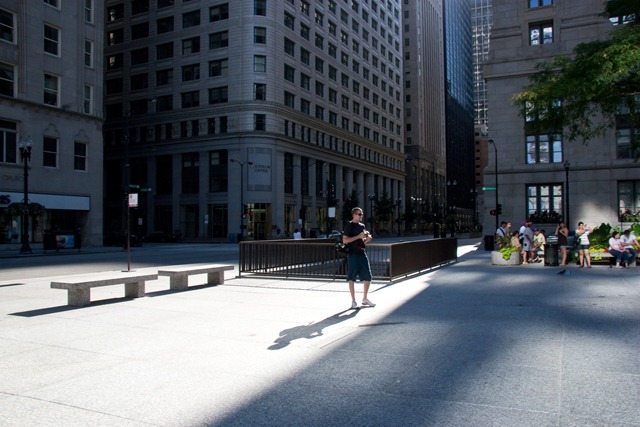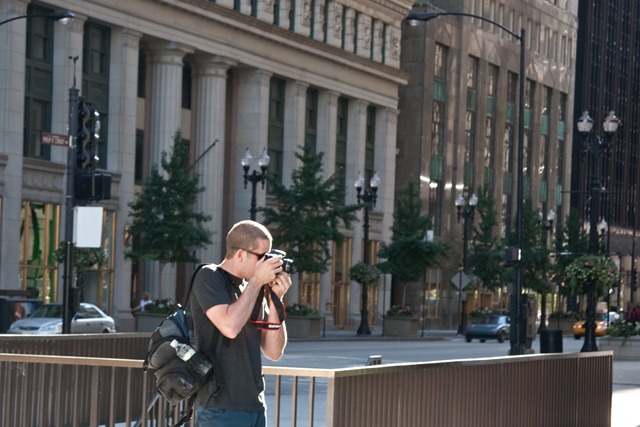 When we got to the Skydeck we were herded like cattle for about 1 hour and 45 minutes! It was busy, busy, busy. Had we known it would eat up so much time we wouldn't have gone.
Elevator shot: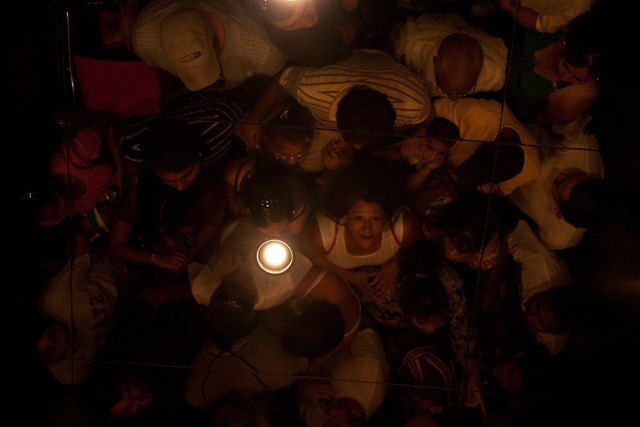 Finally after about 1 hour 20 minutes we got to the top. The views were great.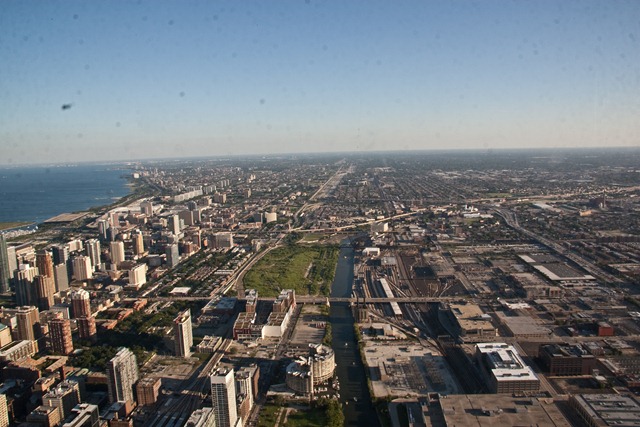 We couldn't get over how flat Chicago is. It sure has made my runs a lot easier this week.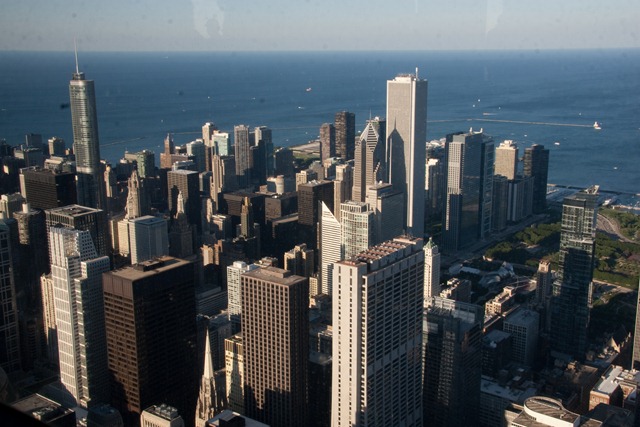 Oh, damn he glows! ;)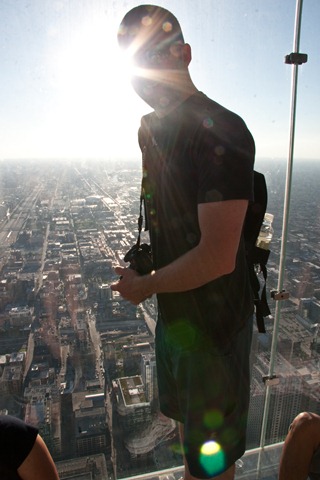 Photographer fail. ;)
Glass floor: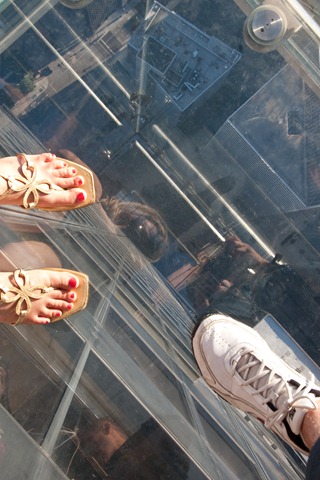 Wheeeeeeeeeeeeeee.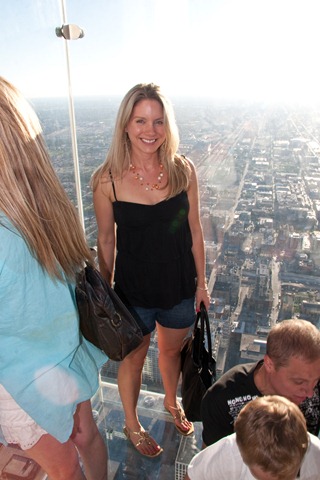 Eric said he wanted to get a deep dish pizza while we were here so we headed to Pizza Unos. The wait was about 1-1.5 hours, so we decided to go back during the week when it would be less busy. We decided on California Pizza Kitchen for our immediate pizza fix.
I asked the server if it was possible to have a fully vegan pizza and he said no because the crust had egg in it. Then he said he would ask the chef and the chef came up with a solution for a vegan pizza!
Apparently their thin crust doesn't have egg, but their regular crust does, so thin crust it was. I wanted thin crust anyways!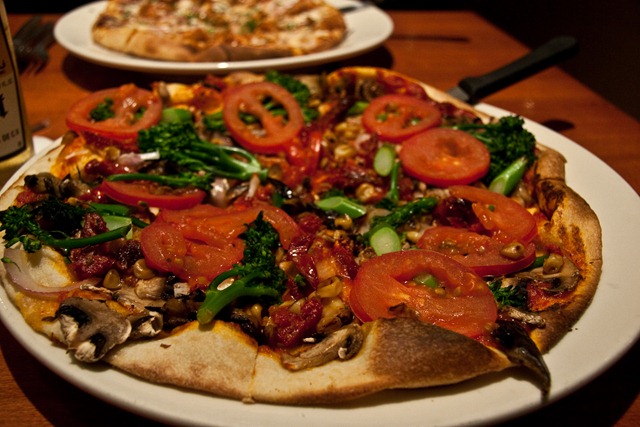 I asked them to pile on the veggies and use extra sauce. I was so impressed. I ate approximately 89.5% of the pizza. ;) I also had a beer that I drank much too fast and concluded I was dehydrated!
Eric got his love- the BBQ chicken: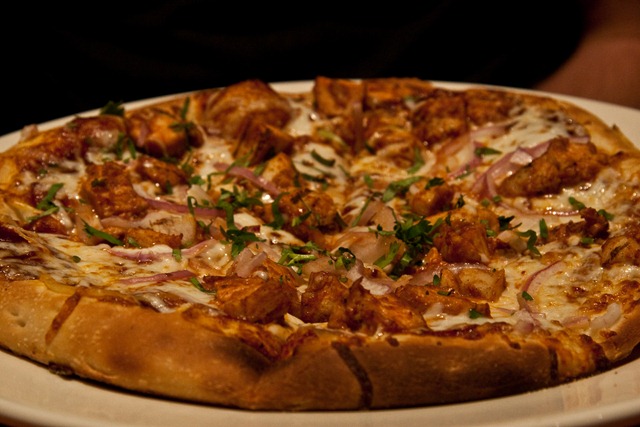 Happy customers.
After dinner, we walked over to Navy Pier for the evening architecture cruise.
It was so gorgeous at night and so relaxing!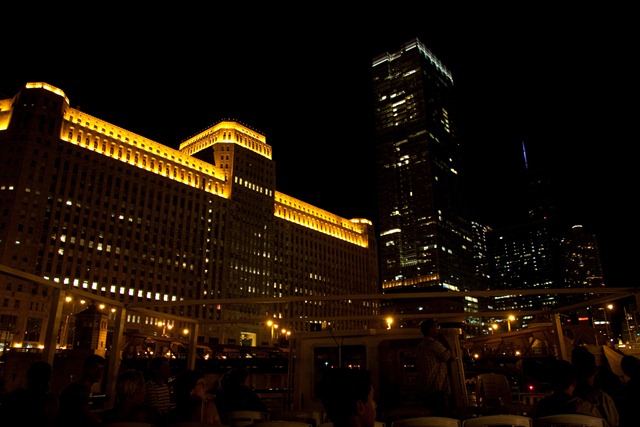 We both got a beer. :)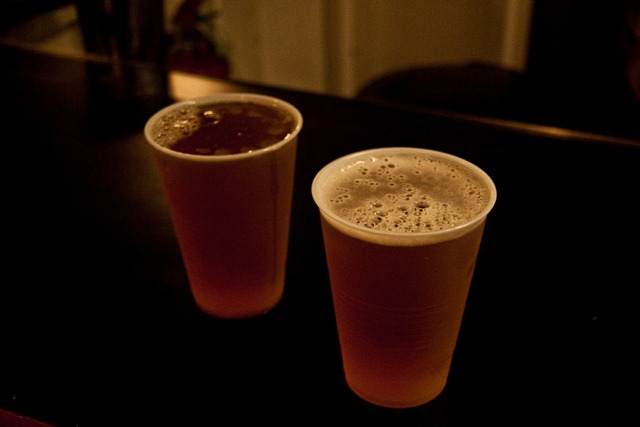 Fun pictures ensued. It was also fun learning about the history of all the buildings and the city itself.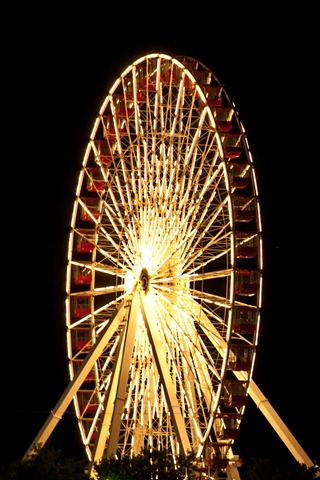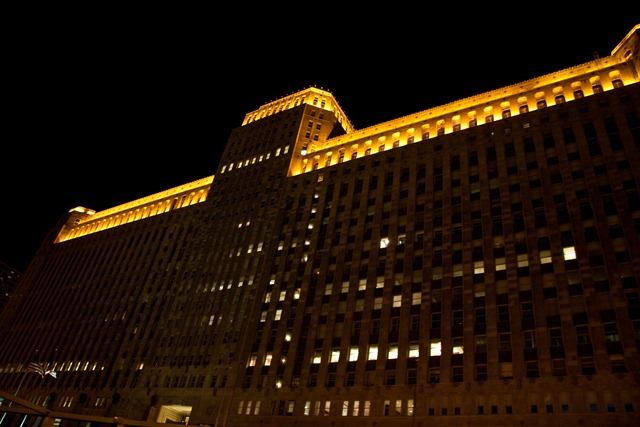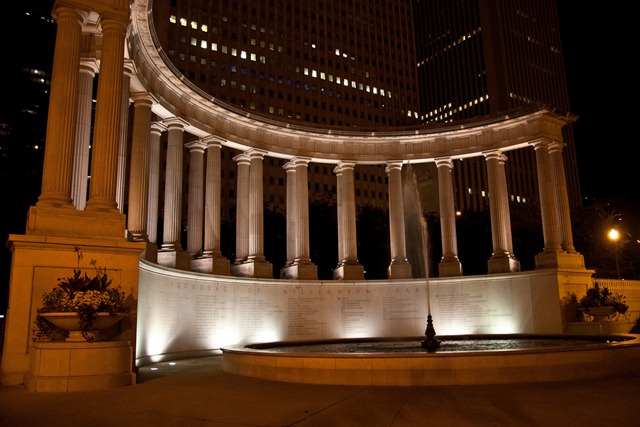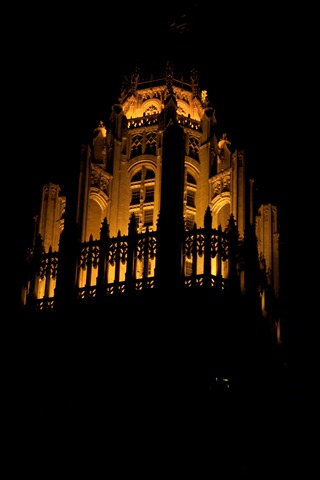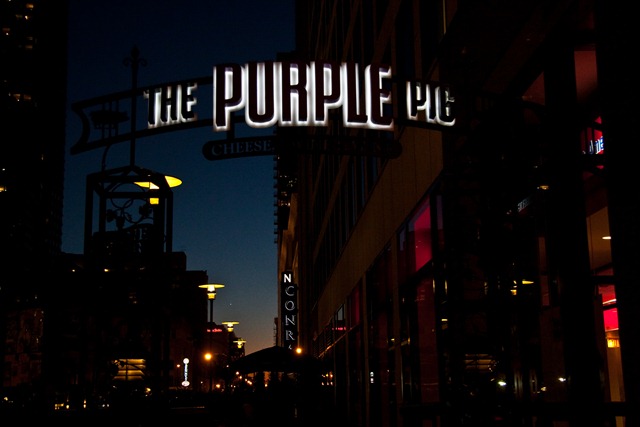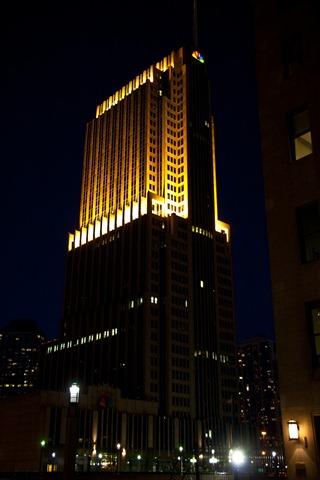 We figure we walked a good 8-10 miles yesterday alone. We finally got home around 11:45pm and crashed on the bed. :) We are about to head out for another fun day. I will most likely post tonight, so I will see you then! Have a great start to your week.