I deemed this conference should be called Blogfeast because of all the amazing food I have been eating! :)
The Healthy Living Summit conference today was a great time. Major props to all of the organizers, speakers, and attendees. Everything was so well organized and well done. I left inspired by so many amazing women! Also a big thank you to Amazing Grass who sponsored a portion of my trip to the conference. Keep your eyes peeled for a special promo code on Amazing Grass and Glo Bars coming up soon!
Morning group shot: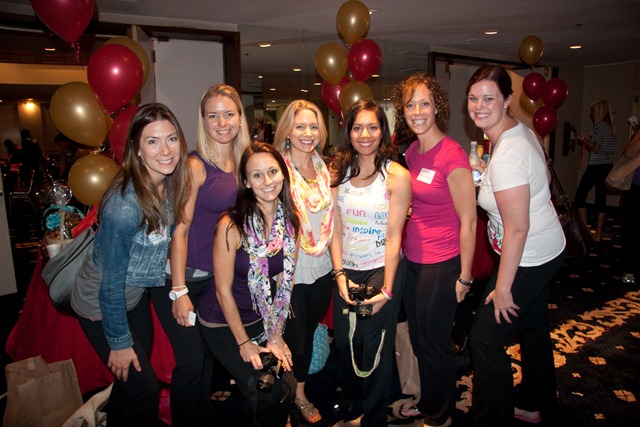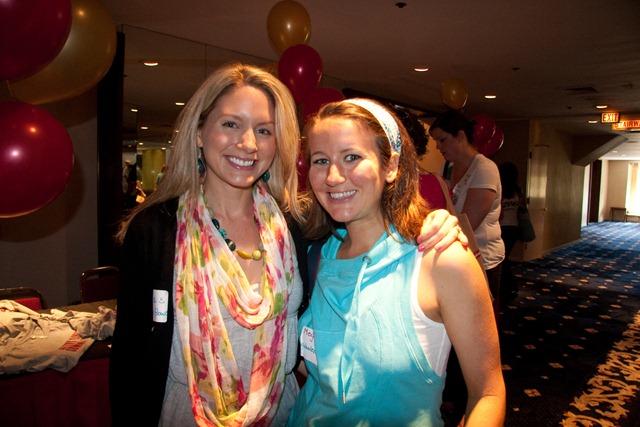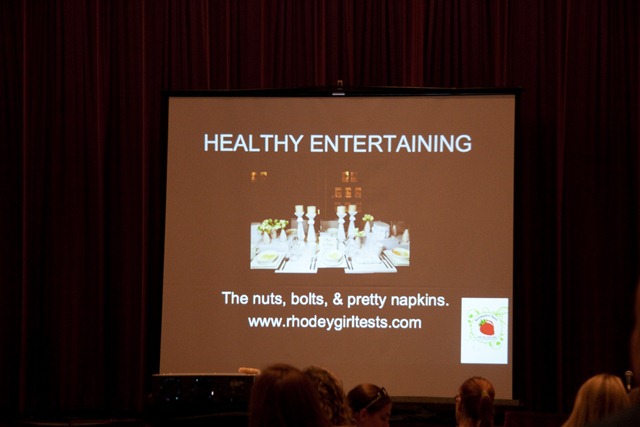 Sabrina, is basically a domestic goddess.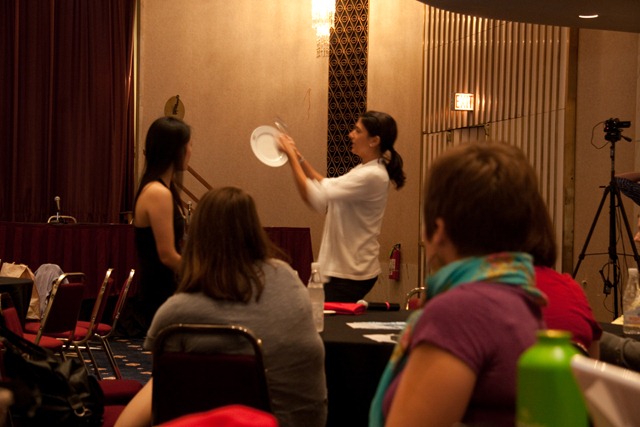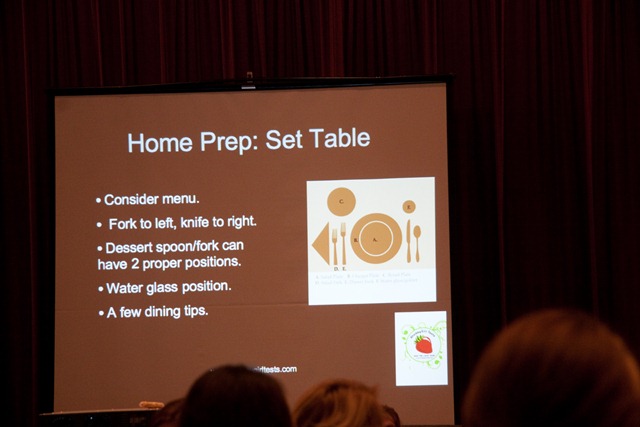 I love Anne P's t-shirt!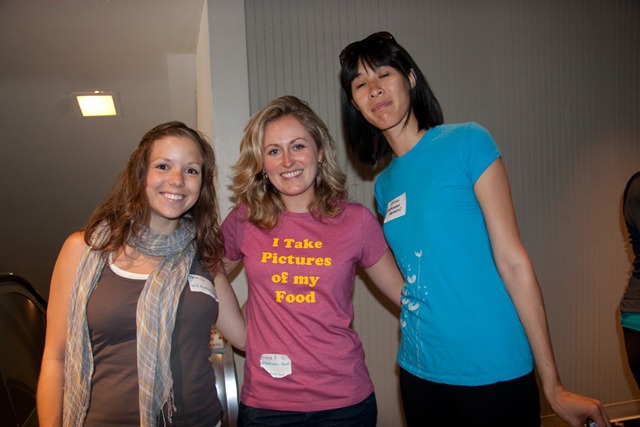 The line-up for lunch was HUGE, so we passed the time by finding out if our forearm was really equal to the size of our foot.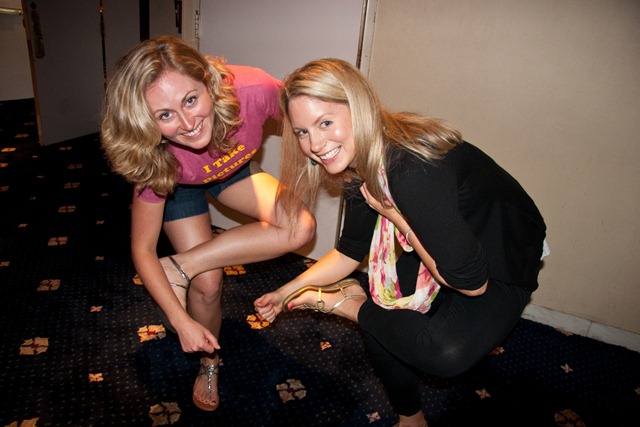 I looked at my long forearm and said no way. I was wrong! ;)
Getting closer…mmmmmm. So close yet so far away.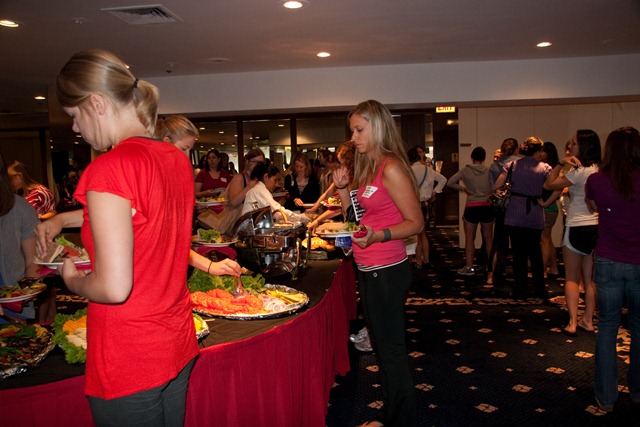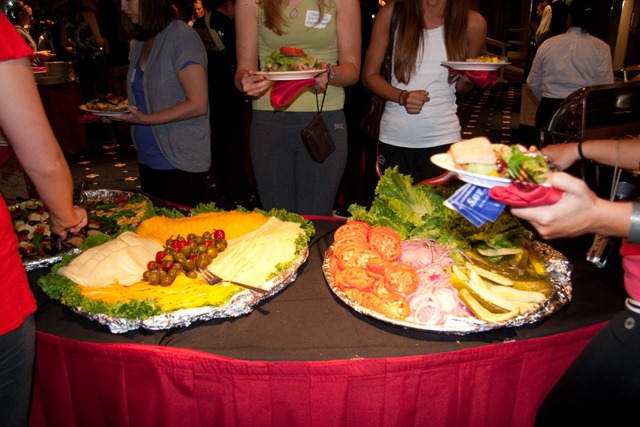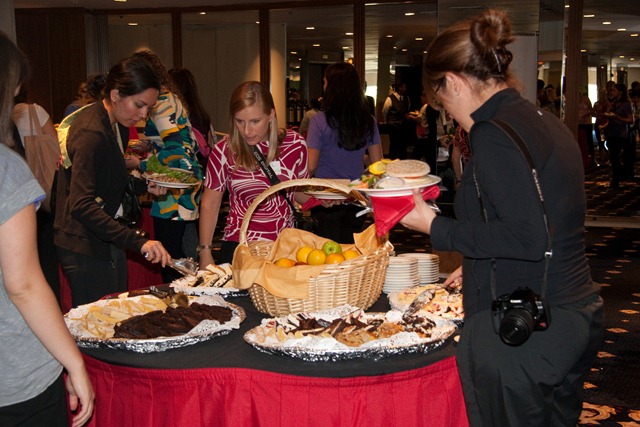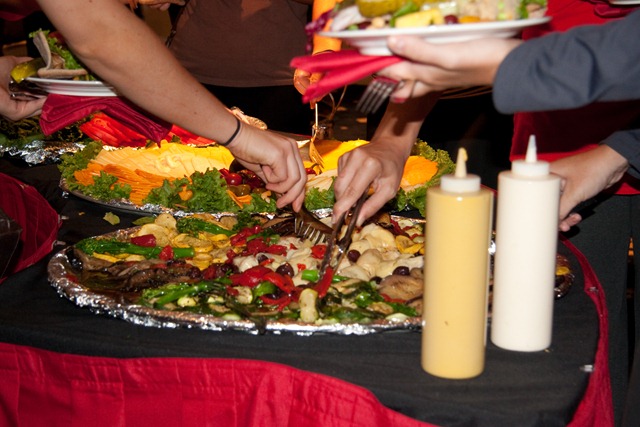 I piled my plate as high as humanly possible. Just when I thought I couldn't fit anymore food on it, I added another scoop of the chickpea salad. lol.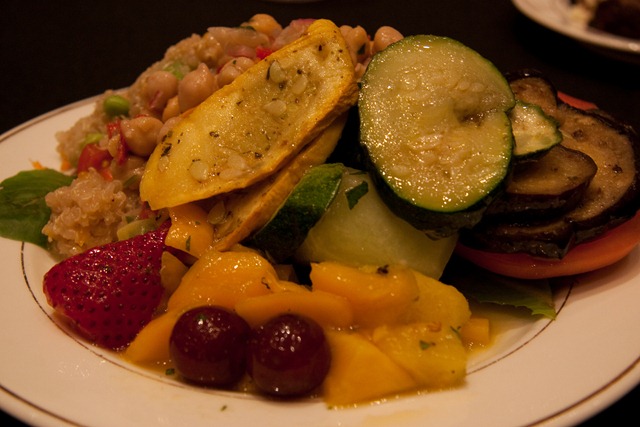 Dear me.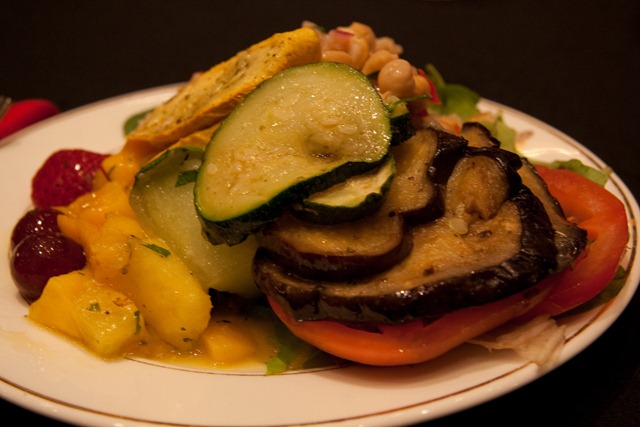 I had roasted veggies, quinoa salad, chickpea salad, fruit salad, salad-salad (lol)…all mixed together and truly an epic lunch.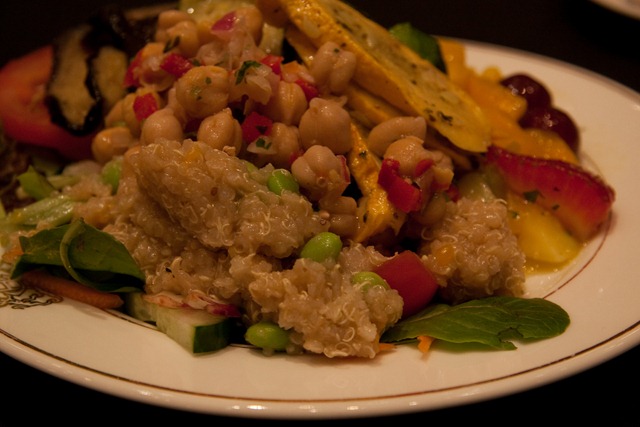 I ate every bite and then went back and got more chickpeas.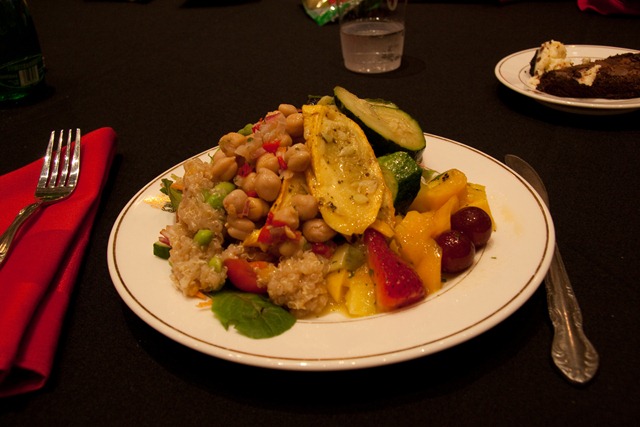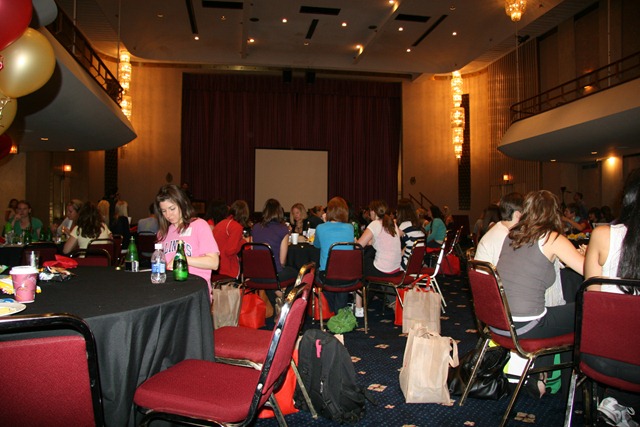 After lunch I met up with Eric and we went out for lunch (for him!) and then we explored the city. He got a wrap at Freshii and he loved it.
I had an apple for dessert!
Fun fact when I travel: You will rarely ever see me without food in my purse! I always have a Glo Bar and apple as emergency stash.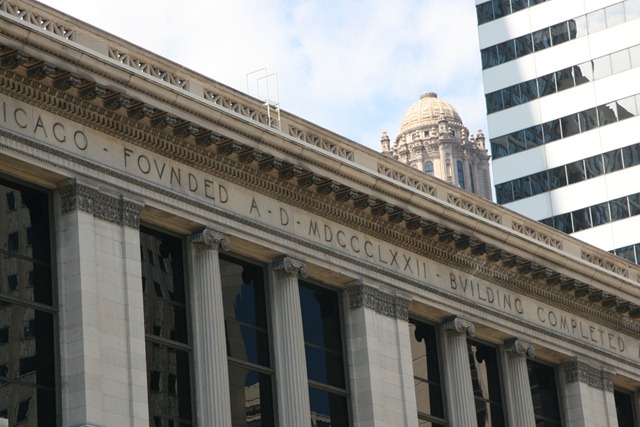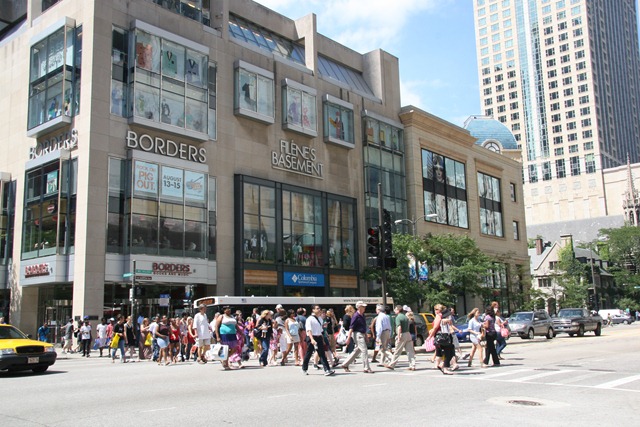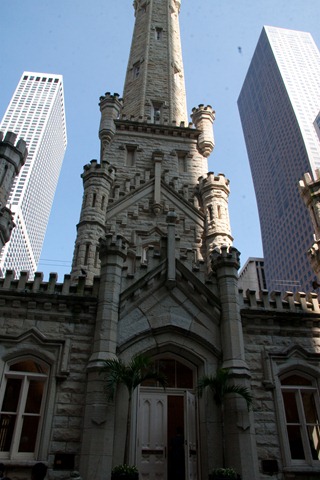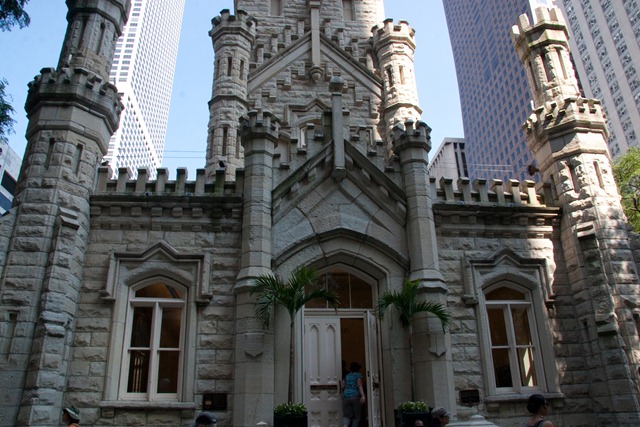 The sessions at the conference were so well done. I hear that they will be posting the videos of all the sessions online and PowerPoint, so I will link to it when I see it on their website. I took a ton of notes to share with you and I just read some over and they make NO SENSE at all. Note fail. ;)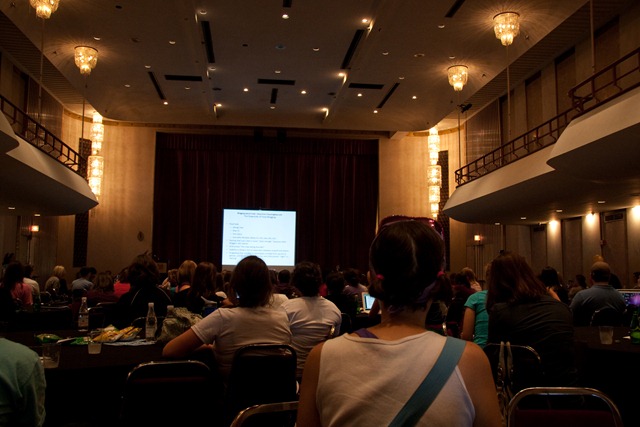 My favourite line of the entire conference said by Rebecca in the sports nutrition session (LOVED her!!!!!)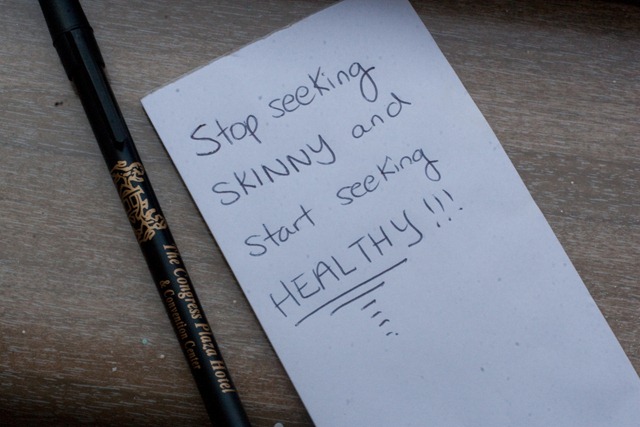 I love that quote. I should add it to my quotes page because it really means a lot to me. She works with a lot of athletes suffering from eating disorders and her talk was just so moving.
Canadian Bloggers!! All from Toronto. :)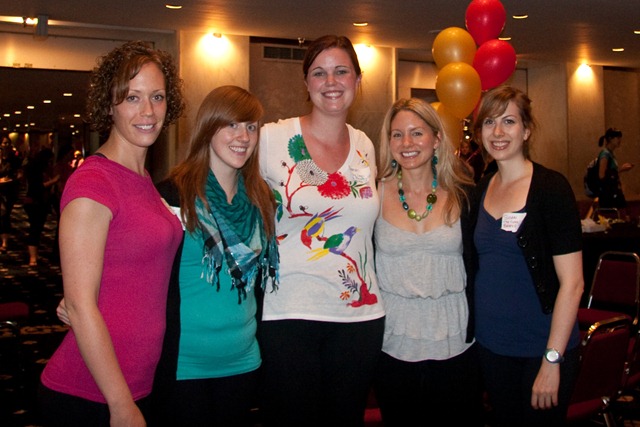 Miranda, Callie, Sarah, Susan. So fun.
I also promised to show you the lovely foodie goodies I bought yesterday!
First up, Trader Joe's! My first time setting foot in the store and it did not disappoint. :)
I was told I must buy this sunflower seed butter! I was hesitant because I tried making it before and it was so bitter, but this one has a bit of sugar in it. ;) I knew I forgot something!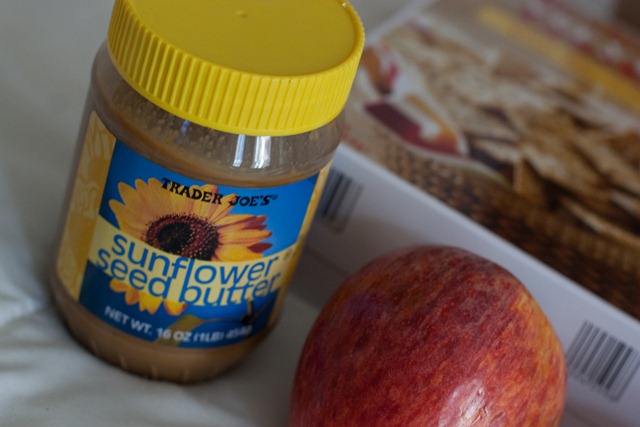 This chocolate rocks my world.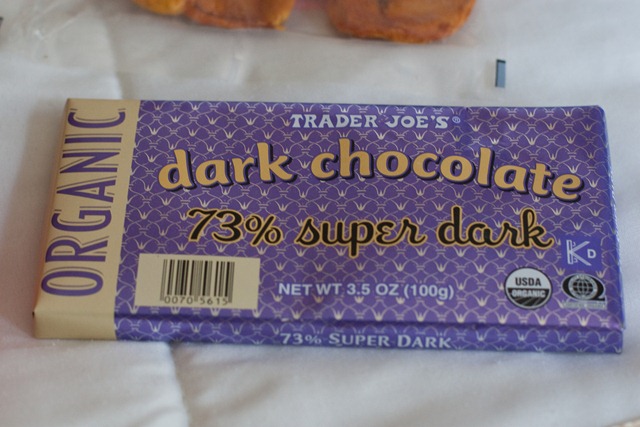 Oh dear me. Seriously. I can't.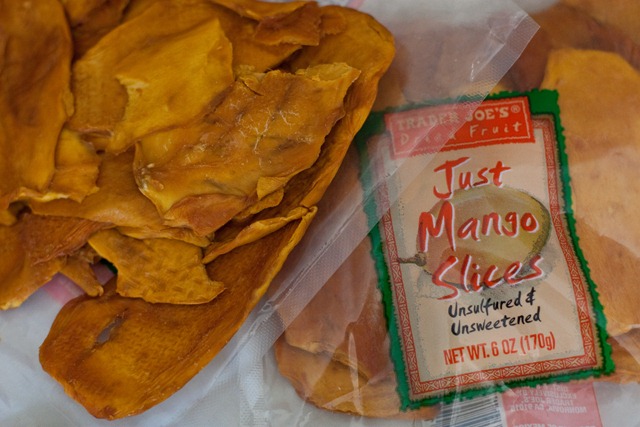 I was told these mangos were the best because not only are they dried mangos, but they are chewy and not too tough. They were quite possibly the best dried fruit I have ever had in my life. I hid the bags.
Carrot ginger bran muffins.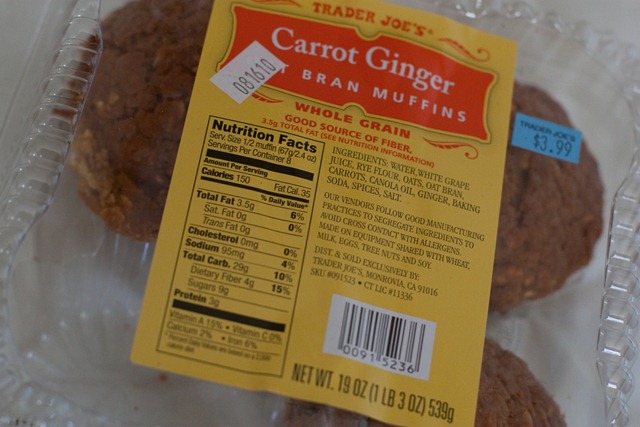 Eric didn't care for this muffin, but I thought it was good. He thought it was too dense.
I loved the muffin 'lip' here!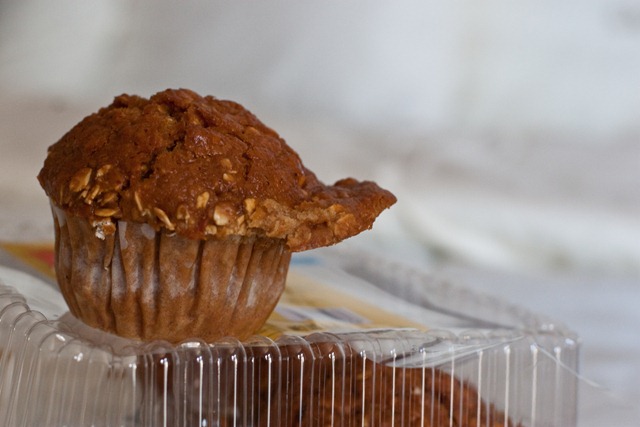 I also was given vegan macaroons from Gina and Val! I am saving them for a special moment. ;)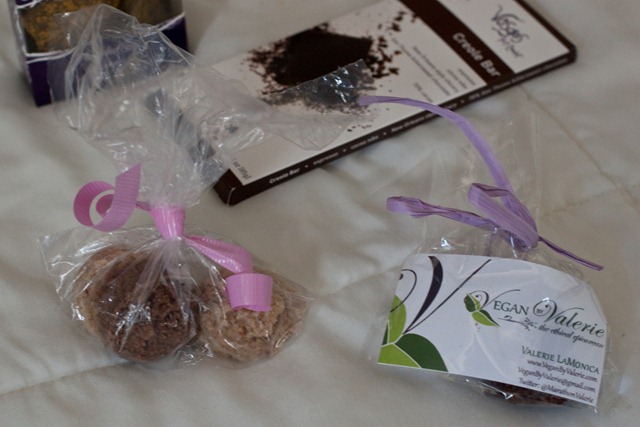 And finally, the chocolate I purchased at Vosges!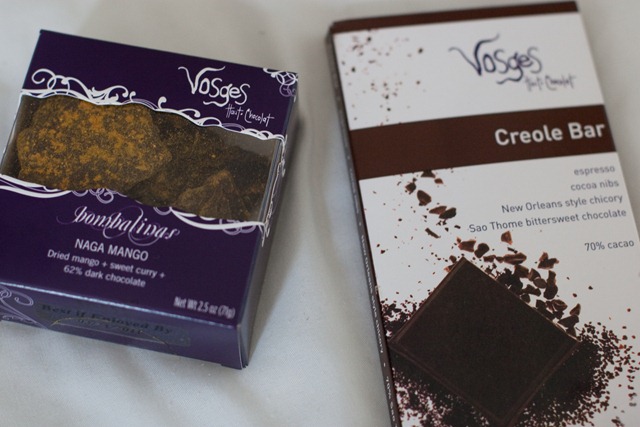 Tonight I organized a meet-up at Karyn's on Green. We have the upstairs lounge booked off. I can't wait for more delicious food (I think this is all I have been saying since in Chicago!!!) and new friends. My goal tonight is to get to bed at a reasonable hour and stop acting like I am 19 again. ;) Have a great night!