Greetings!
We finally made it to bed last night at 1:30am and were up at 6am. Saaa-weet. ;)
You know I love my Green Monsters, Japanese Sencha green tea, and Vegan Overnight Oats in the morning, but I'm pretty sure there is no better way to start the day than a juicy mango.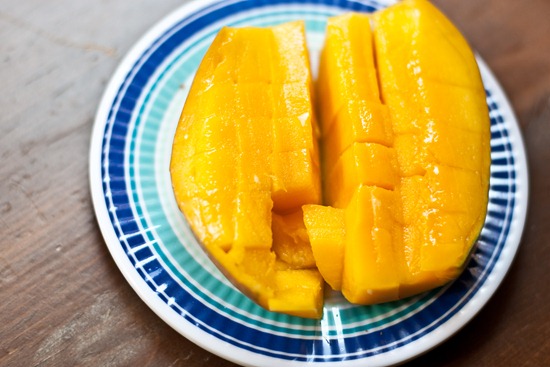 Off. the. hook.
Mango > Cherries (this week, anyways)
I also made some Carob Pumpkin Vegan overnight oats to go along with it!
Carob Pumpkin Vegan Overnight Oats
Ingredients:
1/3 cup oats
2 tbsp chia seeds
1/3 cup pumpkin
2 tbsp carob powder
1/2 tbsp maple syrup
1 cup almond milk
1 tbsp almond buttahhhh
Directions: Whisk everything together except the almond buttahhhh in a small bowl and place in fridge for about 1/2 hour (or longer if preferred).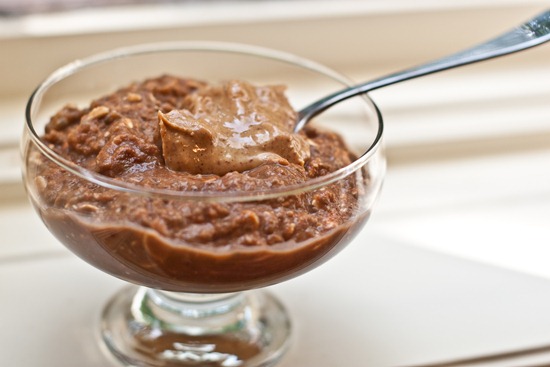 Fueled up and ready to fly!
We're going to miss Sketchie dearly.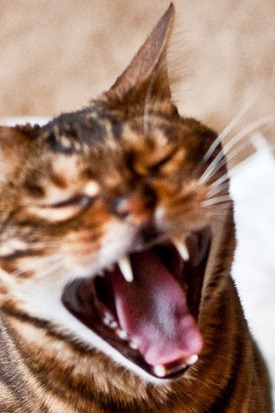 I think he is sad too.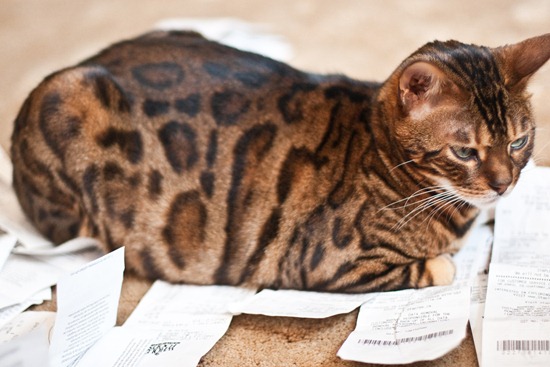 He loves sleeping on paper, by the way. It's like a nest. ;)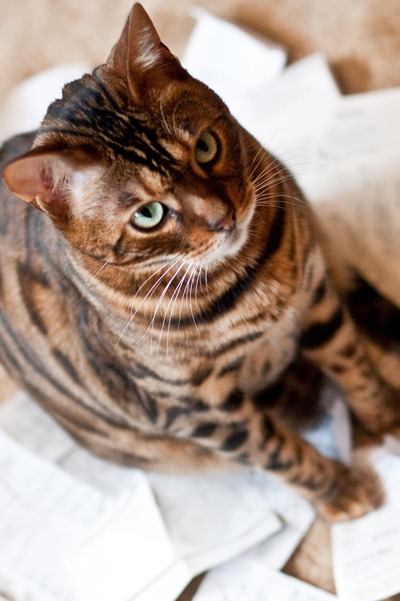 He is going to have tons of fun with grandma and grandpa…he just doesn't know it yet!
I stuffed our suitcases full of Glo Bars and Amazing Grass. I should be good to go!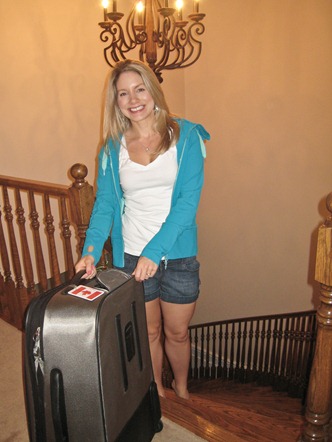 We are flying out of Buffalo as it was about $200 cheaper than flying out of Toronto. When we arrive we are meeting up with Eric's Irish uncle who just happens to be in town for Lollapalooza that he is catering. Other plans include possibly going to the Yum Universe Launch Party tonight.
See you in Chicago!