Hey guys!
Last night we had a big family get together for Eric's birthday. It was fun! :) We went out to celebrate and let the good times roll.
There was nothing vegan on the menu so I just asked the server if the chef could surprise me with a vegan dish and luckily he was more than willing. I was excited to see what he came up with!
This came out…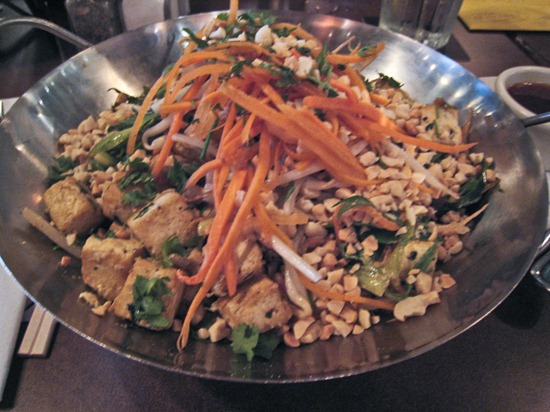 It was a Thai inspired stir-fry with rice and tofu complete with a Cashew sauce. It was pretty good although I am not a tofu fan, so I picked around it. :)
The rest of the evening was spent with family, kicking-back and catching up. :) It was a great night. My in laws are staying here to house-sit and cat-sit while we are in Chicago. Sketchie is very happy because he LOVES when his grandma and grandpa come to visit! I think he likes them more than us…
Eric and I have a big memory box that we store all of our notes and cards in since we started dating in 2000. I decided to go through it and bring back a few blasts from the past!
I admit, it was a bit hard stifling my giggles this morning when I read through our old notes. Said notes will never see the light of day on this blog. But I can show you a few safe ones… ;)
Our second Christmas together in 2001: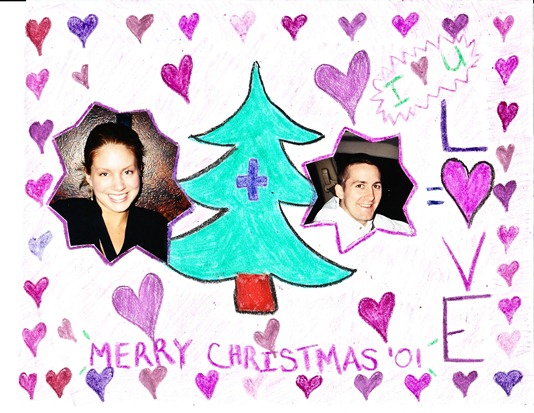 Clearly, he fell in love with my artistic ability.
The outside of a birthday card I gave to Eric for his 20th birthday in 2002: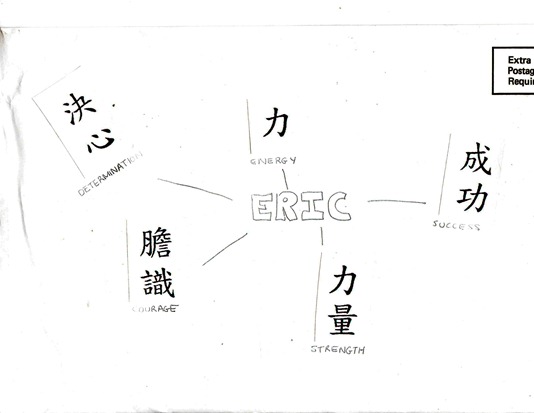 The card: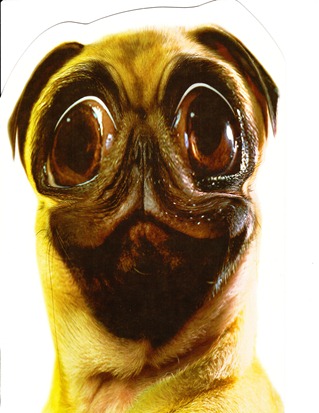 The inside of the card…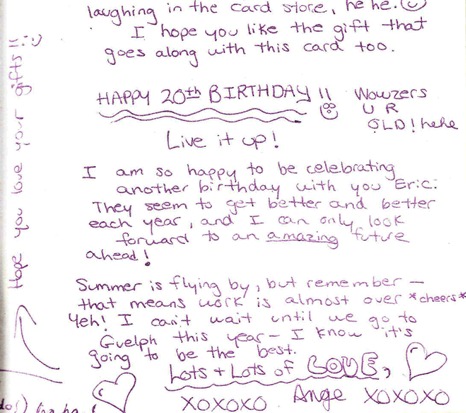 Pics from 2002:
That was just a month before we left for university together. 
A surprise birthday road trip in 2007: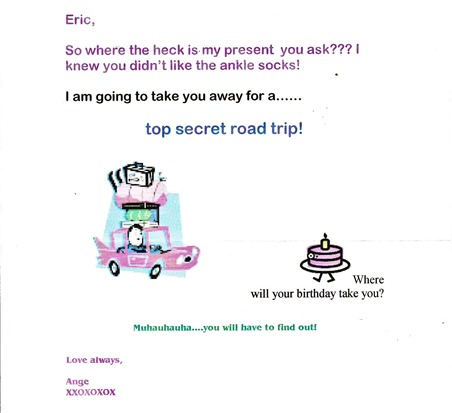 I made us a picnic dinner and took Eric to the beach.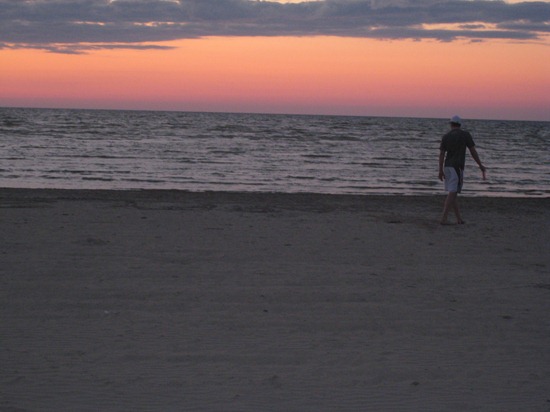 It was a really great night.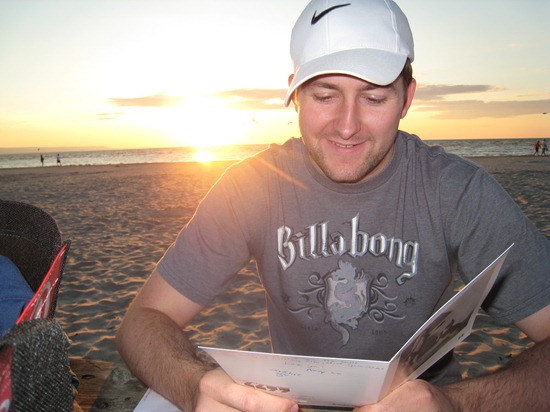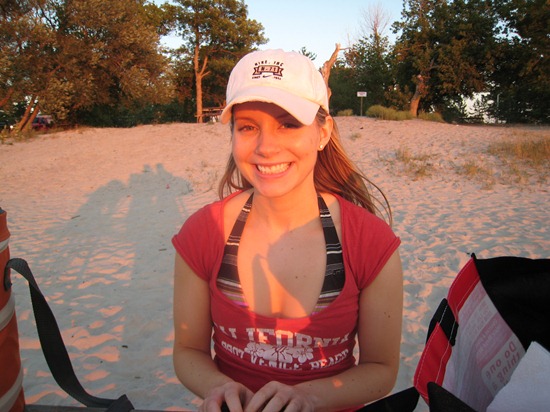 25, baby.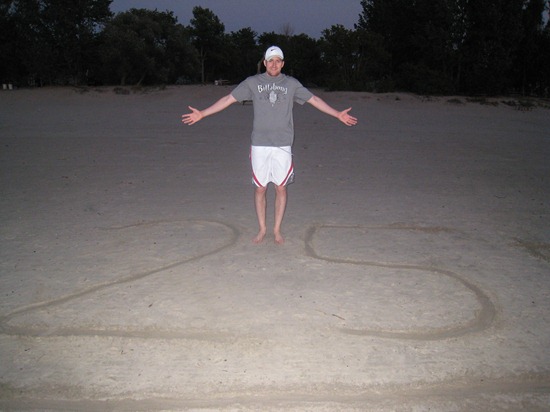 Sketchie was still cracking us up with his antics…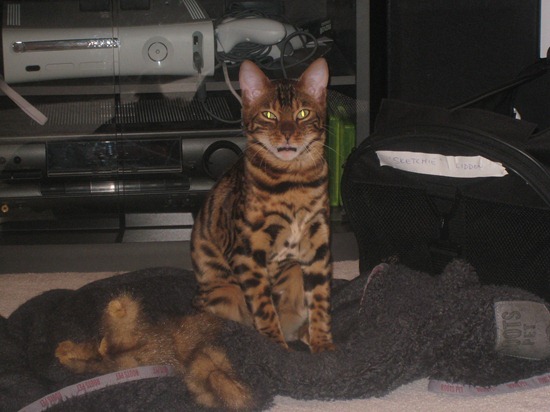 This one was last year's birthday card in 2009.
Happy 28th Birthday to the man who stole my heart and changed how I saw myself and the world around me forever.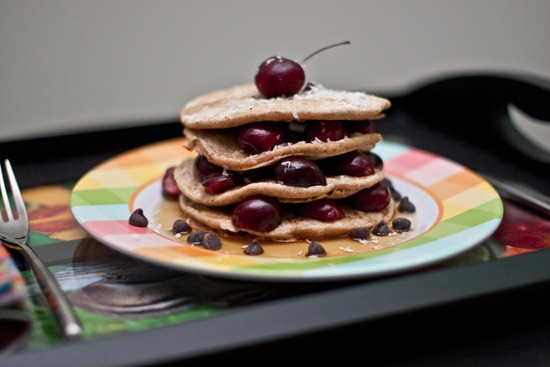 Breakfast in bed is always a good start to one's birthday, don't you think?
Although shortly after I brought up breakfast, he got paged for work. :(
I used my Healthy Spelt Pancakes For One recipe (and doubled it) and I added his favourite pancake toppings- chocolate chips, coconut, and cherries.  :)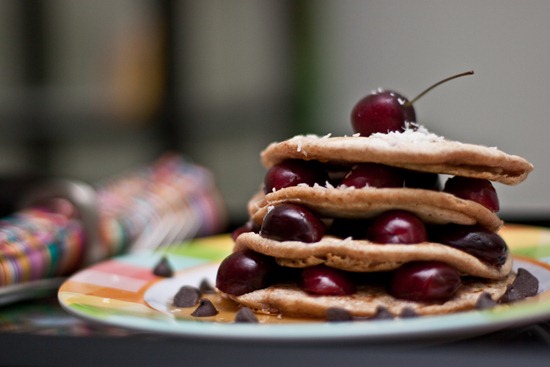 I had some as well as my mother-in-law! She told me that she grew up in Ireland eating pancakes without maple syrup! Her mom used to serve them with margarine, sugar, lemon juice, and a sprinkle of icing sugar. Sounds amazing!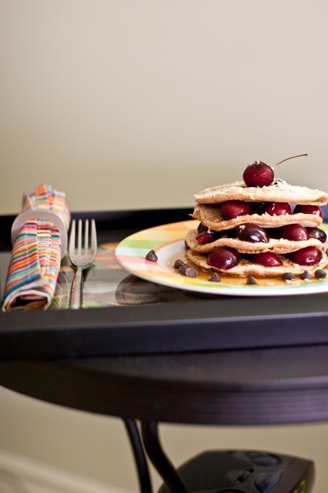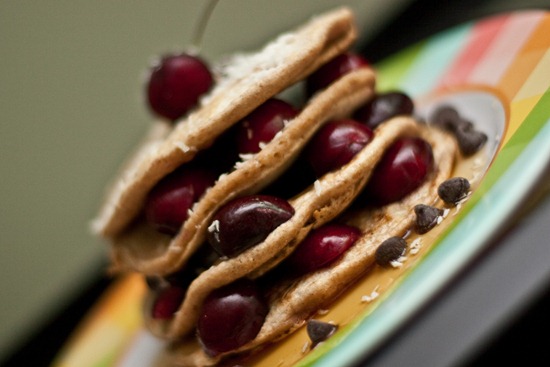 Today's question: Let's talk BIRTHDAYS! What is your most memorable birthday? Share the nostalgia. :)
The birthday that sticks out the most in my mind was a surprise birthday party Eric threw for me on my 23rd birthday. He flew out my dad and best friend just for the party (I hadn't seen them in ages!). Needless to say, the tears, drinks, and laughs flowed like wata.