Good morning!
Guess who slept until 8:30am?! Amazing! I guess my body needed it after my long run yesterday. I find I always feel a bit drained after long runs. The body needs lots of rest and apparently my body needed a solid 9.5 hours worth.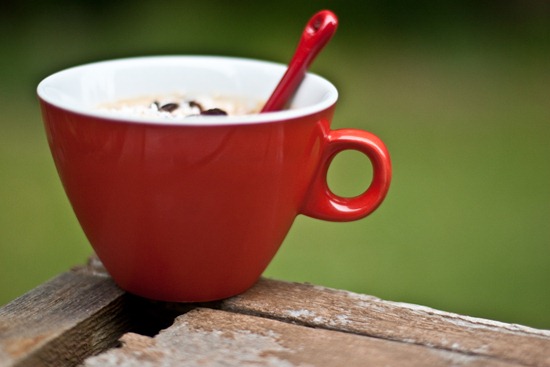 I was so excited for pumpkin pie this morning! I am so smitten by this latest vegan overnight oats concoction. I love, love, love having my veggies in the morning and since spinach in vegan overnight oats didn't work out for me, I am quite excited that pumpkin did because pumpkin is super healthy and a great food to add to any diet.
I used the same recipe as yesterday! Click here for Creamy Pumpkin Pie Vegan Overnight Oats.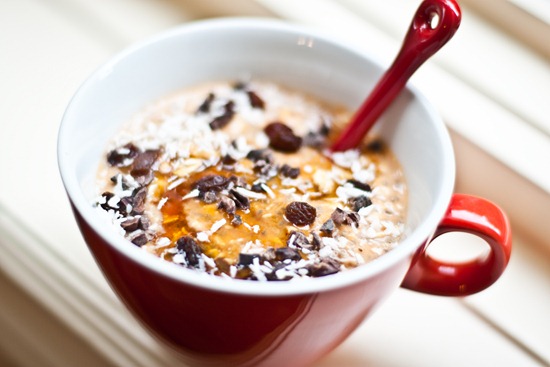 J'adore.
(See I'm working on my French!)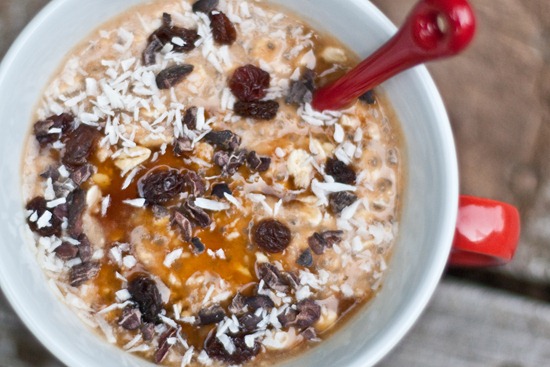 Magnifique.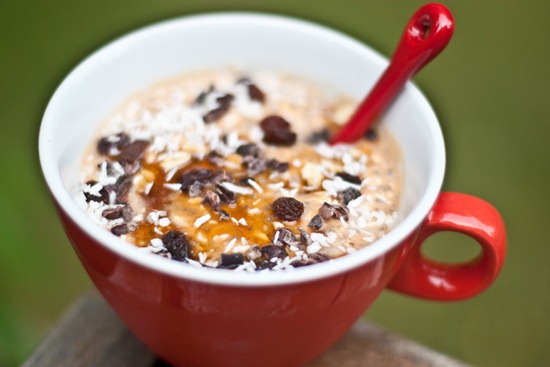 CREAMY goodness! (Not sure what the French translation is for that!) ;)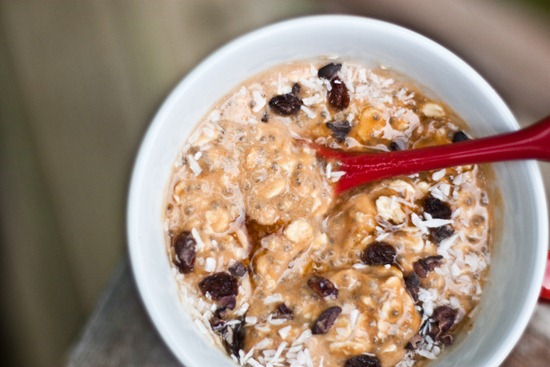 Family Room, You Have Come A Long Way!
Now I would like to show you some BEFORE and AFTERS of our Family Room! Well, they are technically not 'afters' yet because we still have a lot of work to do (and furniture to buy), but they are more like 'mid-way' pictures if you will.
This is what our Family Room looked like when we moved in and set up our furniture back in December 2008!
Don't you love the 70's lamp shades rocking in there?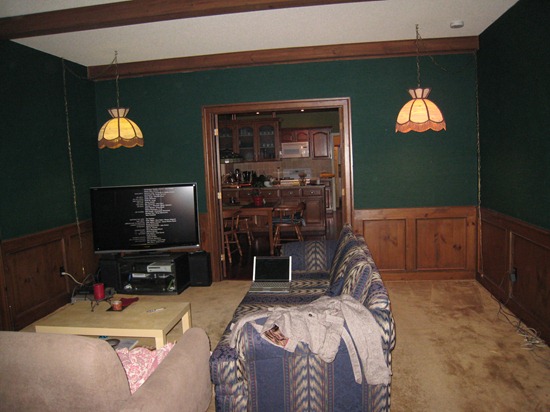 It was a tearful goodbye, but we chose to part ways.
Dark, dingy, and depressing!
I will note that the wall paper was GLUED on and took us 2 months to remove. The wall paper was also lined with wood! so it came off in wonderful 2 inch increments (even with steaming). Good times! ;)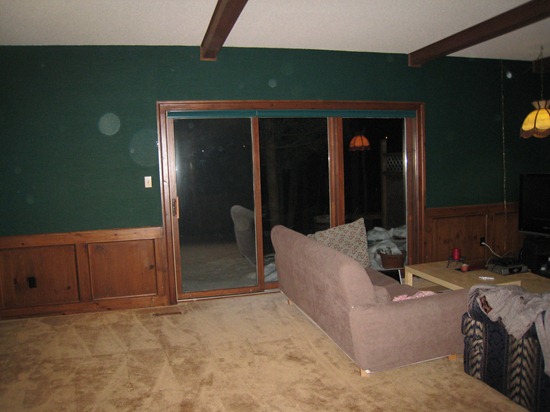 Mid-Way pictures (What it looks like TODAY!)
Much warmer and brighter…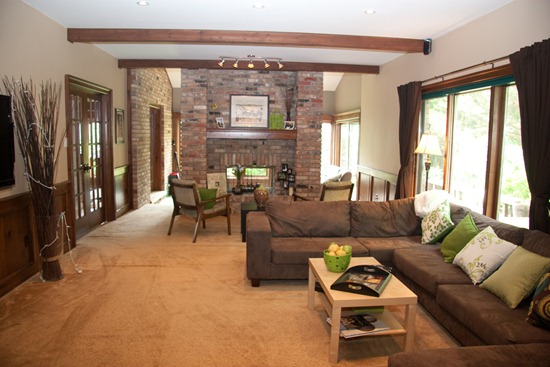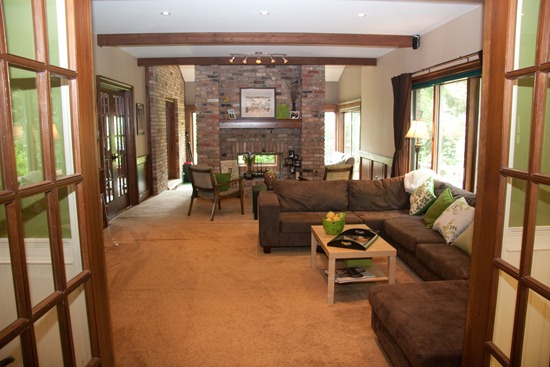 These chairs are on loan to us right now. We are storing a bunch of my brother-in-law's furniture in the basement and they said we could try out their chairs to see how we like the set-up.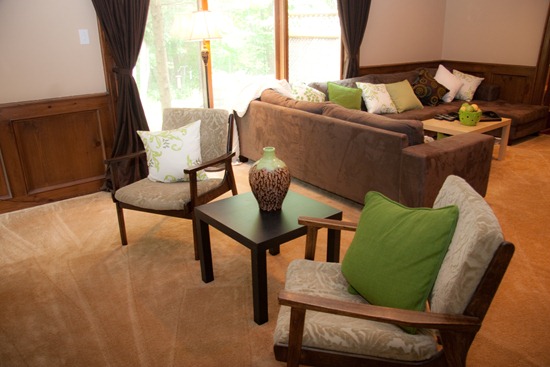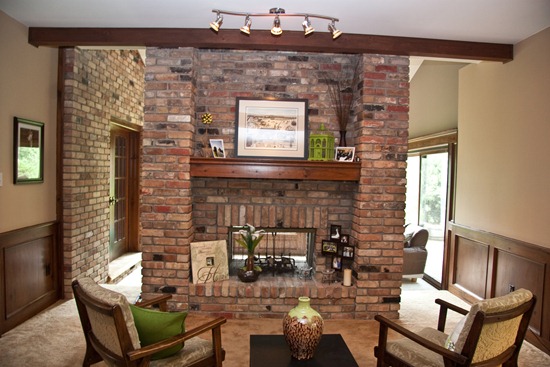 Giraffes fit perfectly on this wall:
We also put up chocolate curtains: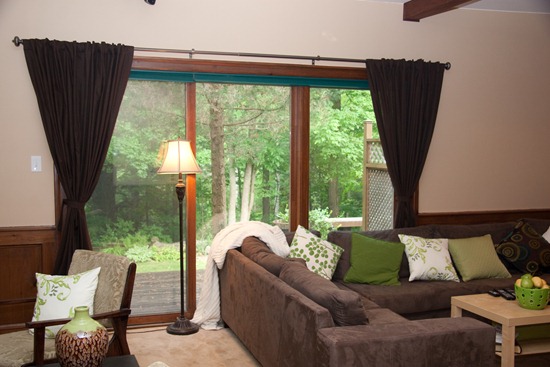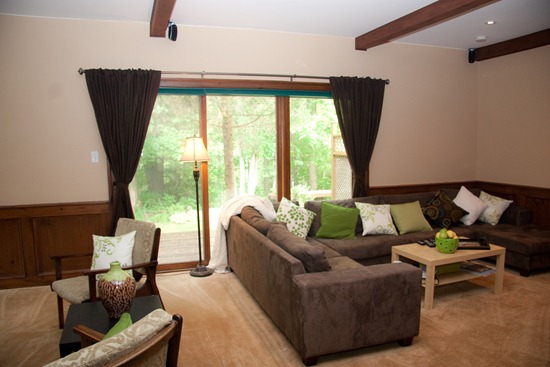 We are also going to put some kind of shag on top to cover the bar and blinds, but we're not sure what would look good.
Originally, we put up white curtains and did not care for them! We took them back.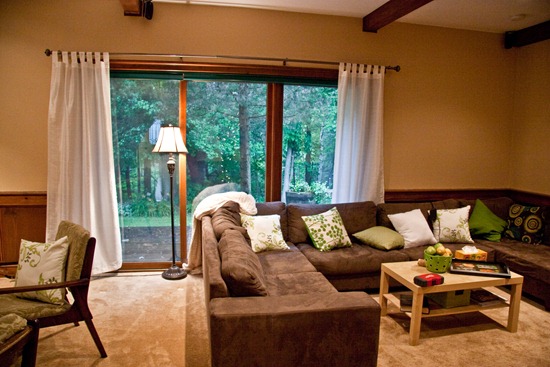 The white just looked too stark in our opinion…
Future plans for the family room include hardwood flooring, art/photography on walls, and furniture (coffee tables, chairs, corner unit for electronics). In due time!
Unfortunately today is a house work day for me- cleaning and laundry! Necessary evils.
Have a great day!