Good evening!
Today was a fun Saturday off! We met up with a couple friends and went to the Oakville Jazz Festival.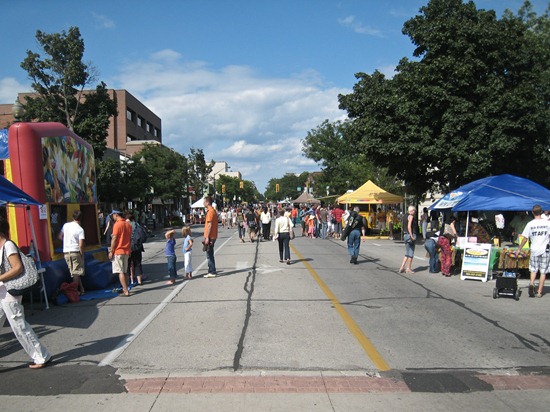 It was the perfect day for a festival. We had a ball. Lots of music, outdoor cafes, vendors, sidewalk shopping, etc.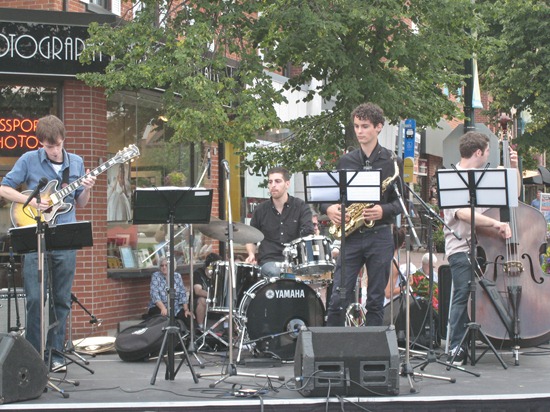 Very chill + relaxing. Just what we hoped for.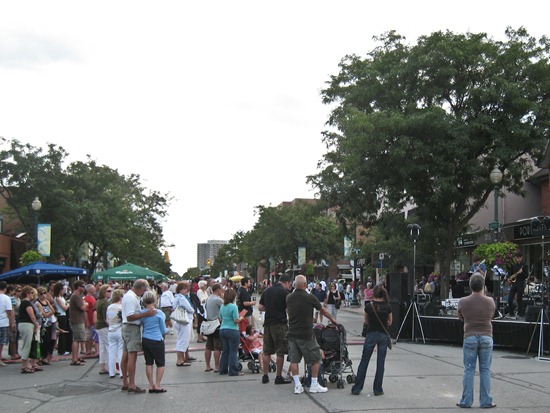 Summer please don't end. Ever. 
Love, Winter hater.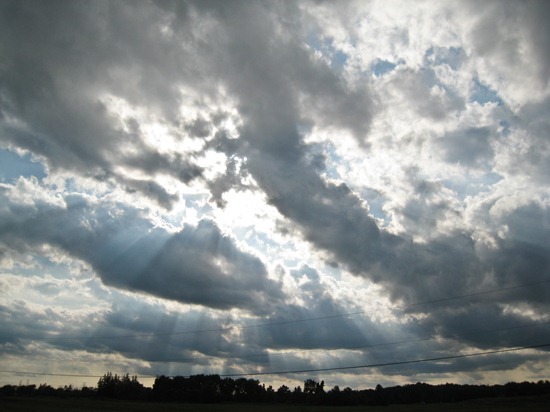 The sky was all kinds of beautiful today!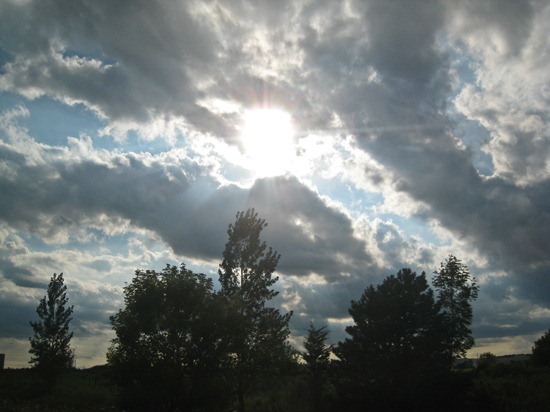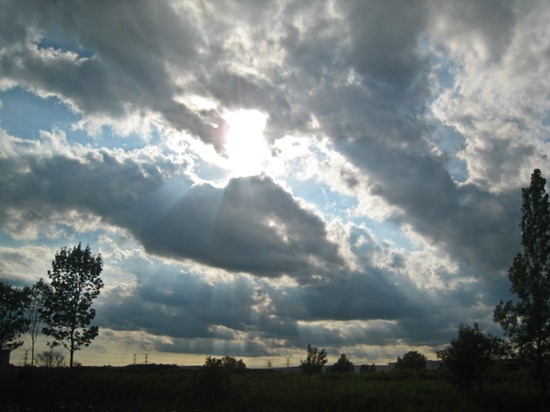 After the festival, we went to Oakville Whole Foods to try out their Food Bar. I have heard so much about the Food Bar all over the blog world. Eric was pleased to find that there were tons of delicious looking options for him as well. There is really something for everyone! I wonder if this selection is pretty standard across Whole Foods or does it vary?? The selection at this Oakville location was really, really impressive.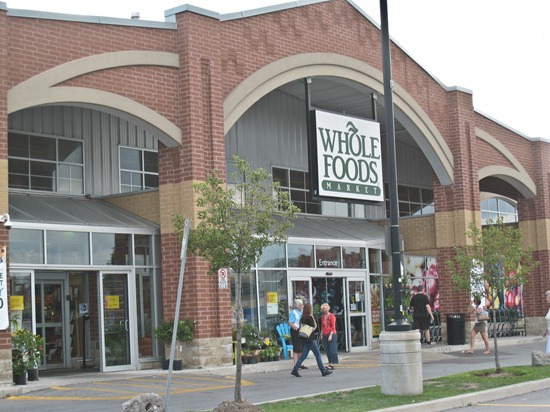 I can't believe that I have never tried it before! I love that they write out the ingredient list for each food. The only small suggestion I would make to Whole Foods is that they note items that are Vegan on the ingredient card as it was a bit cumbersome to read over every ingredient for each food. I could actually eat most of the hot + cold veggie options. I was so excited and proceeded to fill a huge container!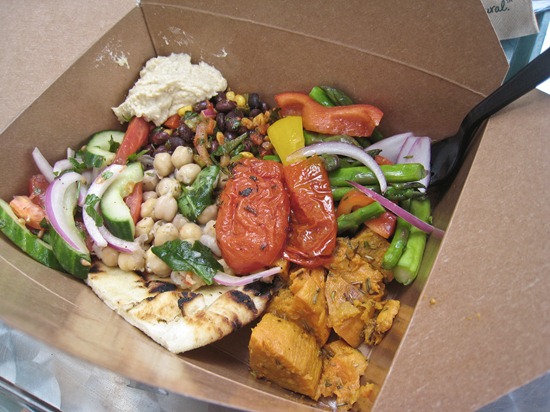 I was really excited to find that most of the prepared foods used all natural ingredients. Some veggies, lentils, beans, olive oil, salt, etc. Very basic and…well, Whole Foods, I guess. Just the way I like my food.
We kept the outdoor theme going and dined Al fresco…
Everything tasted SO GOOD.
So very impressed. I had a bit of everything…hummus, bean salad, chickpea salad, asparagus salad, rosemary sweet potatoes, roasted tomatoes, pita bread, etc!!! My 9 mile run hunger was calling and it demanded me to fill up the tank, what can I say. ;)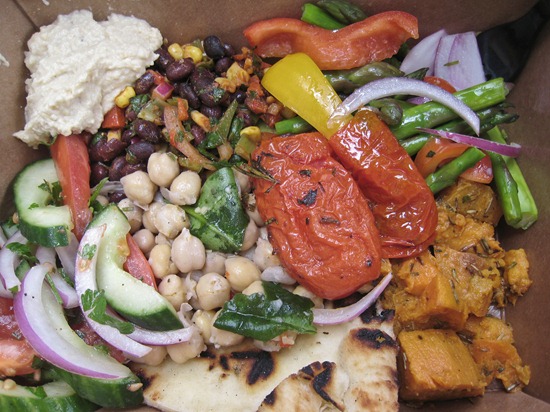 I also had a delicious Green Tea Kombucha to go with it. It was really good. I am really starting to enjoy Kombucha now.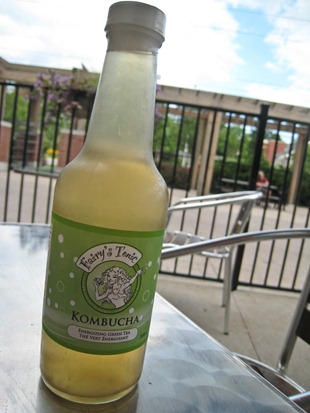 When in Rome…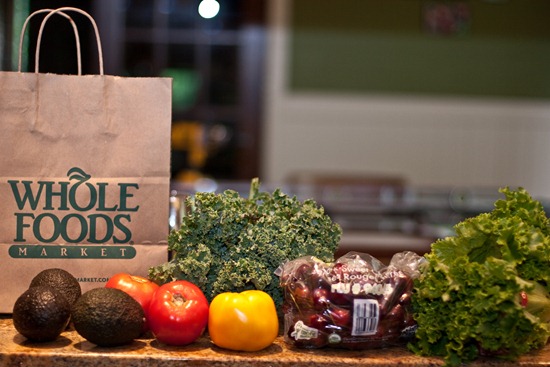 I picked up a few essentials that we were out of…avocado, tomatoes, cherries, kale, and lettuce. I was on my best behaviour (so said Eric!) and said no to many things I wanted. Eric also picked up some organic turkey burgers for himself to BBQ with. I think we shall BBQ tomorrow night.
Well, I am off to hunt down some chocolate. I will see you tomorrow. :)