Happy Civic Day to my Canadian readers! I hope you are enjoying a lovely Monday off.
I'm not feeling too good this morning! We went to a friend's last night and I am now nursing a Wii and beer hang-over. Never a good combo! I did however, win the coveted prize as the Boxing Queen though, so I guess all was not lost. I am a ninja at that game. I have no skill aside from thrashing my arms and legs, but it seems to work.
I woke up around 7am and drank a couple huge glasses of Amazing Grass Wheatgrass powder + H20. It helped a lot! I don't know what I would do without Amazing Grass products.
I also watched a gorgeous sunrise and woke my body up with some natural light. Nothing beats summertime mornings!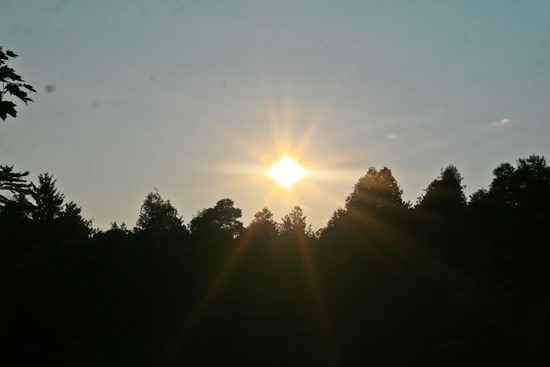 Recently, a reader from Switzerland (the home of Müesli!) emailed me to tell me that Vegan overnight oats are even better when you make a big batch and keep it in the fridge for several days. She said that it tastes better the longer it soaks for.
I decided to make a bulk batch that would be good for 3 servings.
3-Day supply of Vegan Overnight Oats
1 heaping cup oats
3.25 cups almond milk
3.5 tbsp chia seeds
1-1.5 tbsp Amazing Grass Chocolate protein powder
Cinnamon, optional
3 mashed bananas (if you won't be making the banana soft serve parfait)
Directions: Mix dry ingredients in a large container. Add almond milk and then whisk very well. Place in fridge overnight. Makes 3 servings.
For breakfast I made a Chocolate Cake Batter Vegan Overnight Oat Parfait!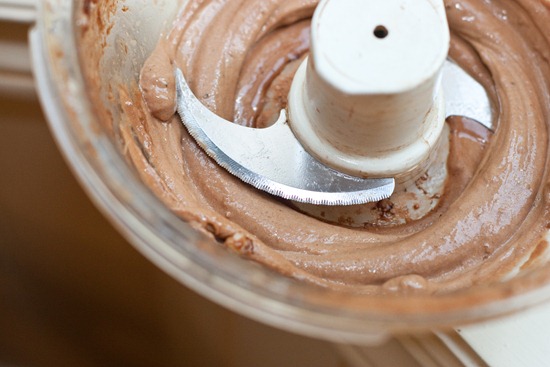 It was delicious as I hoped it would be! I made 2 layers of cacao nibs hidden in the middle! The cacao nibs really make the parfait because they are so crunchy.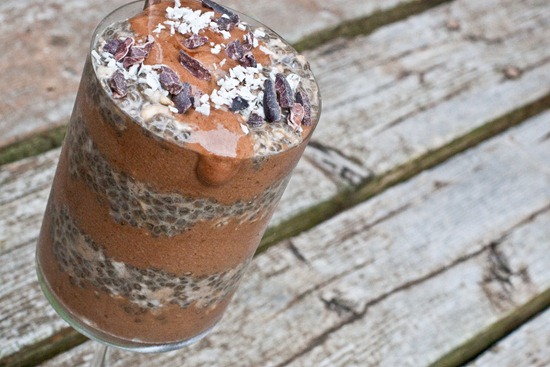 Green, green, green!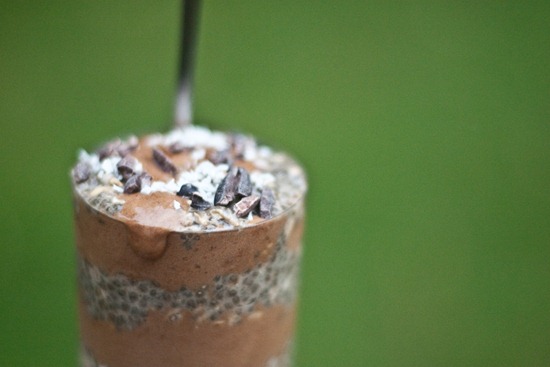 It feels like it has been forever since I made a VOO parfait! Oh, how I missed it.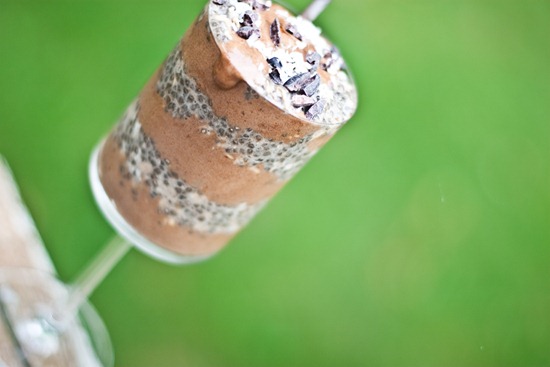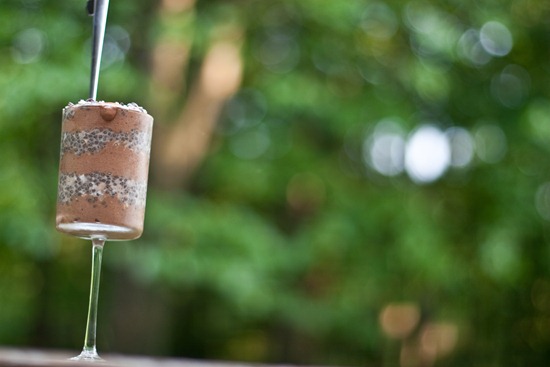 I am off to meet a girlfriend at the mall this morning. I need to find Eric a birthday gift as his birthday is August 11th. This afternoon, I am helping Eric and a couple of the guys with renos in the basement…sanding, dry wall, and painting!! Eric has taught me a lot about renos and my skill is slowly but surely improving.
Imagine ME holding THIS.
Scary, I know. I'm not going to rule out the possibility that I could do some major damage to the walls, myself, or Eric. He was warned.
Today's question: Are you a handy woman? Do you do any home-related projects or are you a whiz with power tools?