Greetings :)
Remember my goal of Smiling Meditation this morning when my alarm went off? Well, let's just say that it didn't go as I hoped…
Instead I found myself running 45 minutes late and sprawled across the floor with a bruised knee.
I guess I should explain.
I couldn't fall sleep last night so I reset the alarm for 45 minutes later than usual, skipping my AM blog post and eating breakfast VOO in the car. I really didn't want to, but when it was 1:45am and my peepers were still wide open, I knew I had to sacrifice some precious morning time.
When I finally did pull my bum out of bed I was in no mood to smile. Either was Eric. We were not a pleasant pair when the alarm went off.
It was one of those mornings and we were rushing around.
In a desperate moment to get the car packed up so we could rush to the market, I decided that flying would be much quicker than walking. I don't mess around here. I proceeded to fly across the room, tripping over the cash box. Business cards went everywhere. I have a bruise on my left knee, but I think my ego got the worst of it. That is, until Eric put his own bad mood aside and offered his hand to help me off the ground. This is what I married him for…to scrape me up when I fall apart. Metaphorically and literally, I suppose.
Moral of the story: It is bad karma to skip a planned meditation. The universe will kick you in the ass.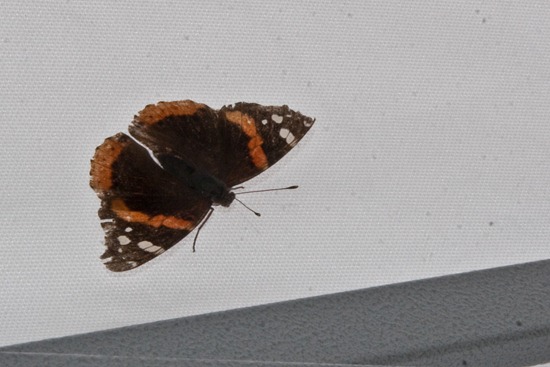 [I bet this butterfly meditated this AM!]
Despite the morning drama, our last market day before taking August off went WONDERFUL! The weather was the best it has been yet- cool, crisp, and sunny. There was no humidity and I actually had shivers in the morning. It was perfect market weather and the market was very busy (especially for a long weekend). We sold everything except about 10 Glo Bars, so we came very close to selling out! Lots of people were stocking up for the month of August. ;)
I also made some Carrot Cake muffins and those sold out really fast.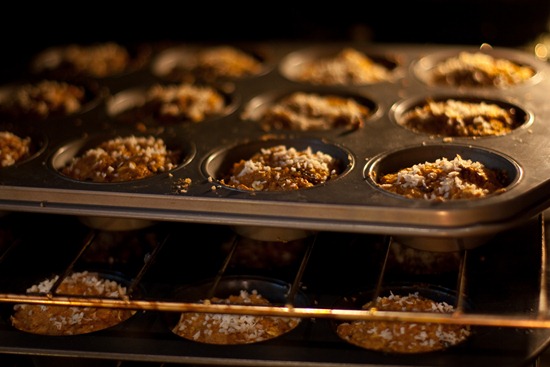 I was making those muffins until 11pm last night!
The goodies I brought home…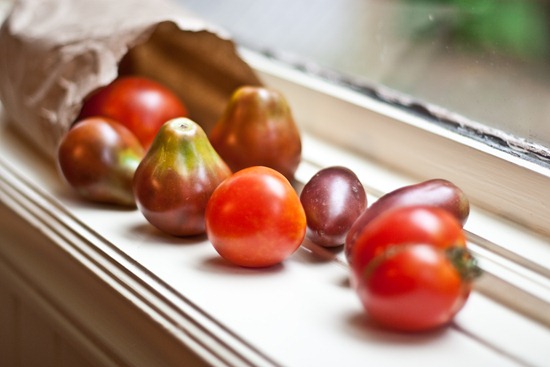 This tomato in the middle (below) is a Japanese tomato! New to me and very exciting.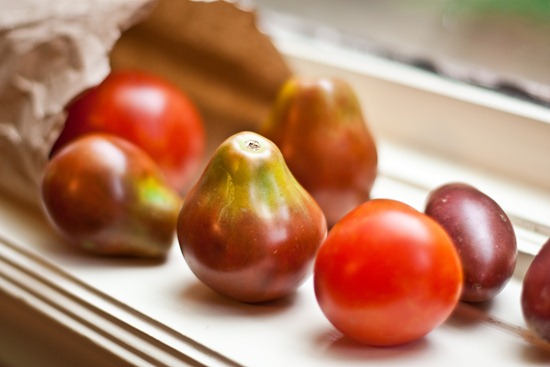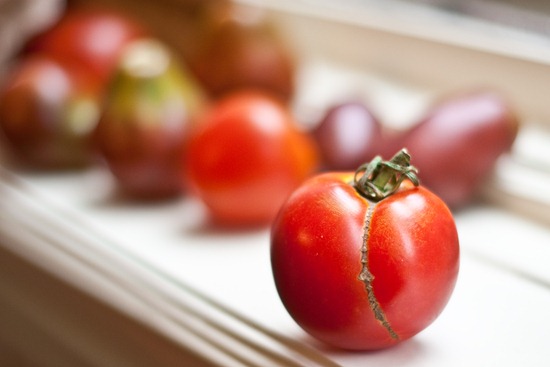 These long, slender ones are Purple Russian tomatoes…also new to me!!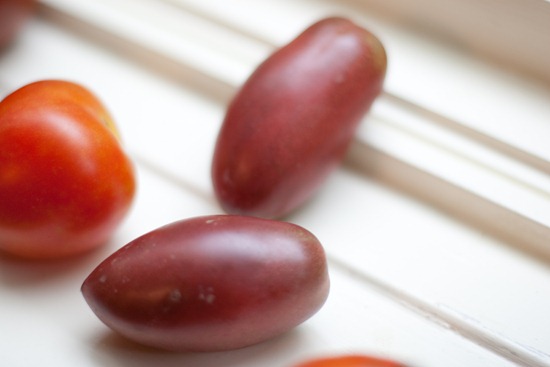 Both of these guys have green seeds on the inside!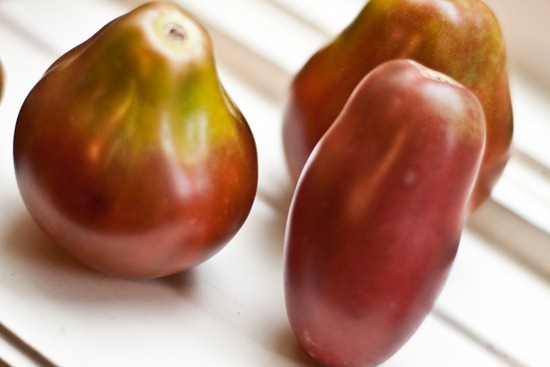 And also a pint of organic blueberries. I think they are even more delicious than last week!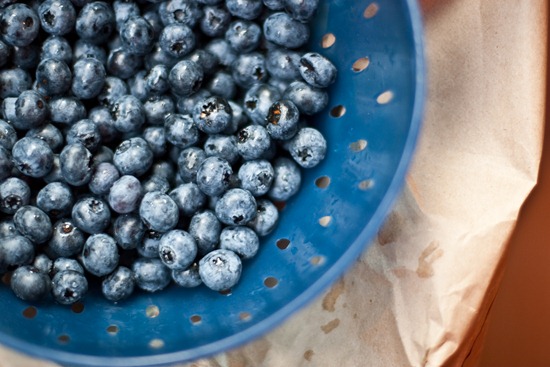 I promptly froze a bunch because I was sitting over the kitchen sink and going into a Blueberry COMA.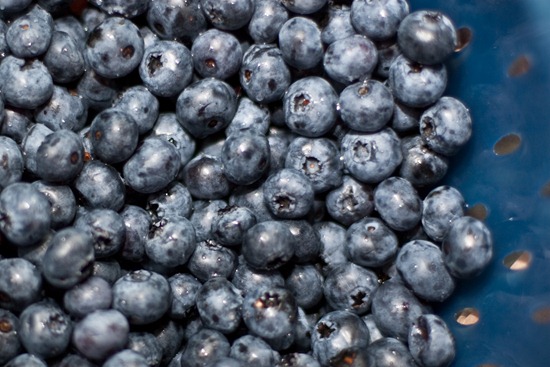 If you thought it wasn't possible to get a tummy ache from too many blueberries, you thought wrong.
Dinner was a spin-off of Basil Tomato Scallops with Homemade Croutons!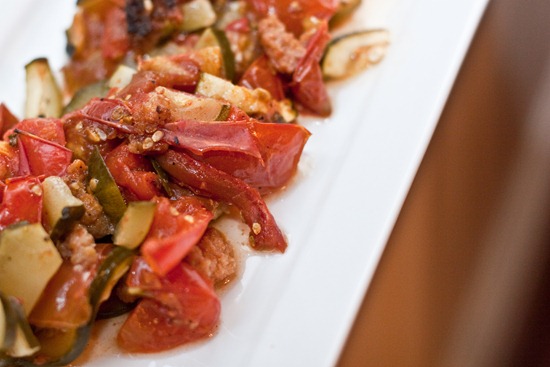 I added 1 zucchini to the casserole tonight. It was good. However, the casserole turned out very runny and I think that was due to how watery my tomatoes were. The bread turned to complete mush! It was not cool.
The first time I made it, I used grape tomatoes so most of the liquid stayed inside the tomato and allowed the casserole to remain semi-dry and casserole-like.
If I were to make this casserole again, I would use grape or cherry tomatoes only.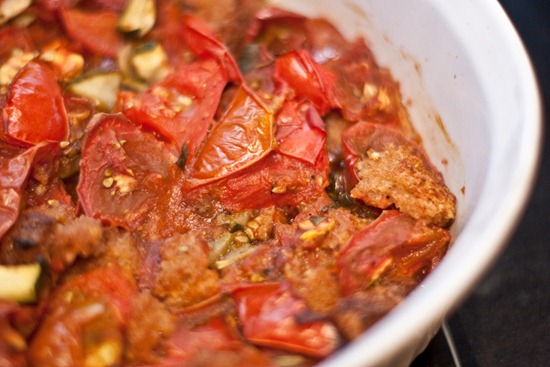 We still devoured it though. Don't you worry!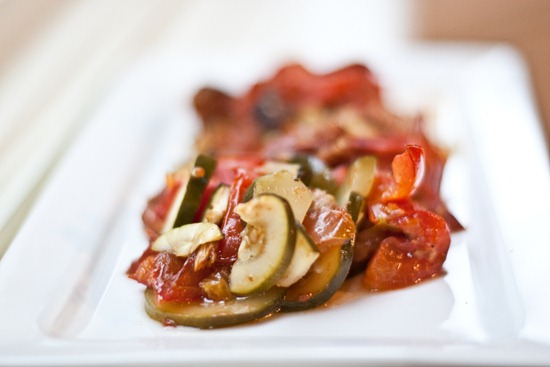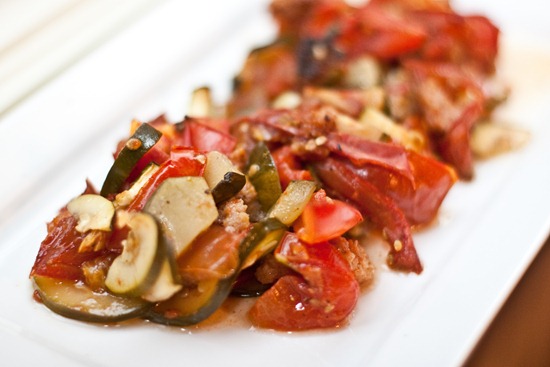 I think Eric and I might go antique hunting tomorrow and I am pumped! This further convinces me that we skipped our thirties, forties, fifties, and sixties, and jumped right into the antique hunting age of 79. I'm not sure how I made the jump from rubbing shoulders with twenty-somethings at Ikea to antique hunting with the Friday night Bingo crowd, but I kinda like it.