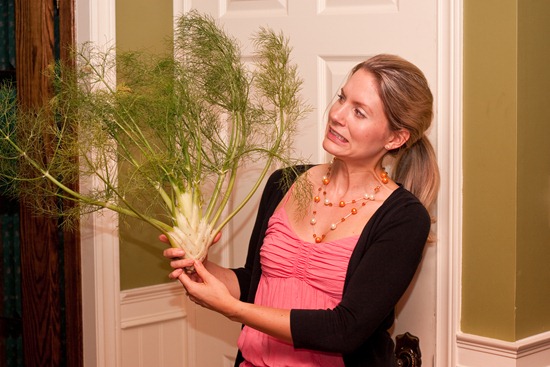 Do I have to eat this thing?!
I'm scared.
I stuffed this CSA fennel in the crisper with all my might and I am pretending like it's not really there. I ate one of the green branches and it was scary. Hopefully incorporating it into a dish will make it come alive! Well, not literally 'alive' but you know…
Thank you all for your super insightful and honest comments on today's Learning How To Dismiss Negative Thoughts post. I picked up a few more tips and tricks for my own positive-thinking holster!
The weather has just been so beautiful here this week. The humidity is low (finally!) and the sun is shining. It was about 21C, windy, and crisp. I actually had goose bumps at the start of my run today, but those didn't last long!
The run:
Distance: 6 miles
Time: 52:02
Avg Pace: 8:40
Mile splits:
Mile 1: 9:02
Mile 2: 8:54
Mile 3: 8:42
Mile 4: 8:51
Mile 5: 8:17
Mile 6: 8:06
It was a strong negative split. My last mile was run to 'Magic' by B.o.B. Very energizing way to finish when sprinting.
After my run I had a Green Monster and this is where it started going downhill…
I wanted to use up the rest of the Swiss chard to make room for last night's CSA pick-up. The Chard Green Monster contained: 4 large chard leaves + stems, 1.25 cup almond milk, 1 large frozen banana, 1 tbsp chia seeds, ice.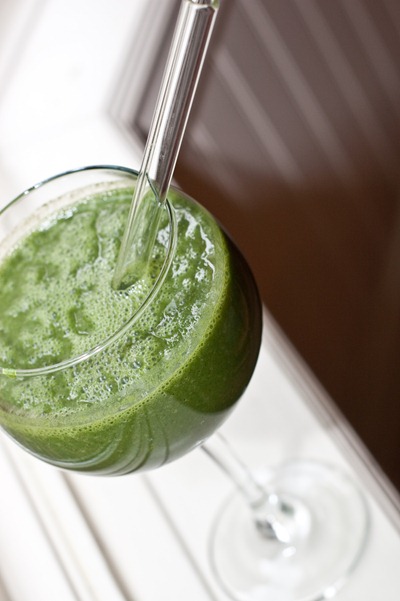 It tasted fine, but after I drank it, my stomach felt SO nauseous and has felt that way all day long.
Chard, it looks like you won this battle! I do not want to see chard for a very long time. I was starting to be ok with it and now I am turned off by it all over again!
I managed to eat lunch even though I wasn't really feeling well. I knew I needed a good lunch in me for post-run recovery. I had 1.5 cups chickpeas, Italian tomato sauce, hummus, tomato paste, Herbamare, and pepper.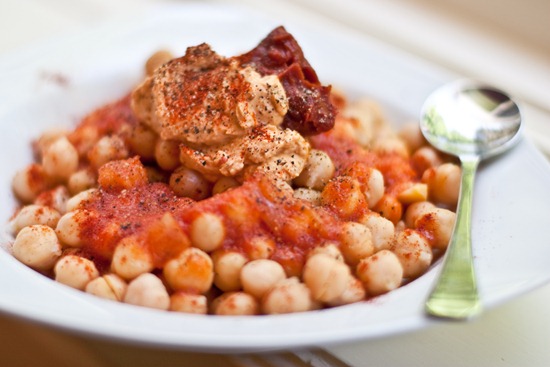 It was delicious! I will definitely be doing this again.
I munched on these carrots sprinkled with Herbamare and ground black pepper: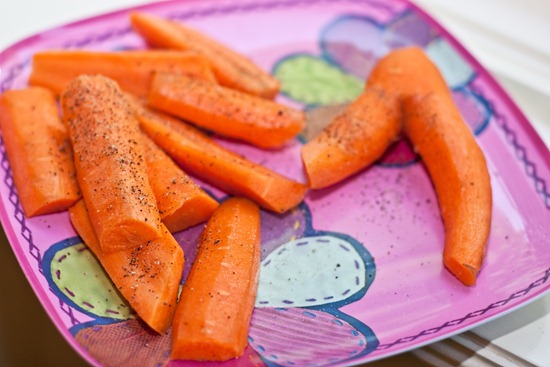 (Eating the Carrot showgirl was a bit weird, not going to lie.)
Not sure what is on the agenda for dinner tonight, but probably leftover Healing Stew…looks like I could use a little healing tonight!
We used another gift card at Pier 1 Wednesday night.
I got this pillow on the left for $17: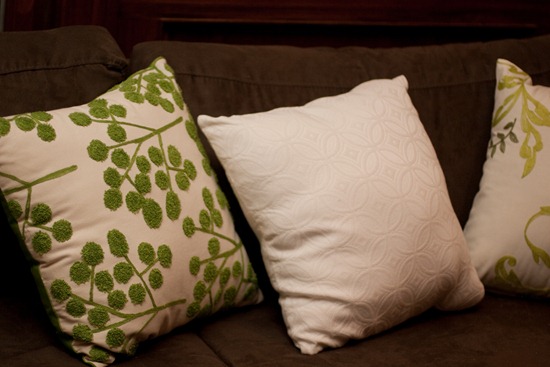 We also picked up two more pillows, a basket, and some decorative flowers from another nearby store.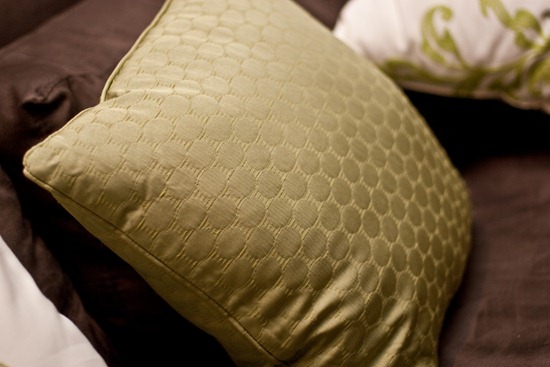 I wanted to get a clear square vase for the flowers, but I haven't found one yet.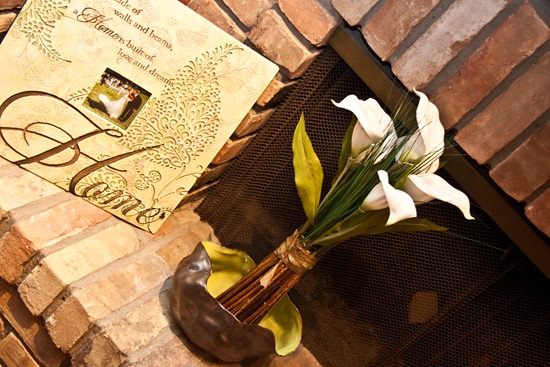 I brought an ivory throw out of the linen closet for the couch: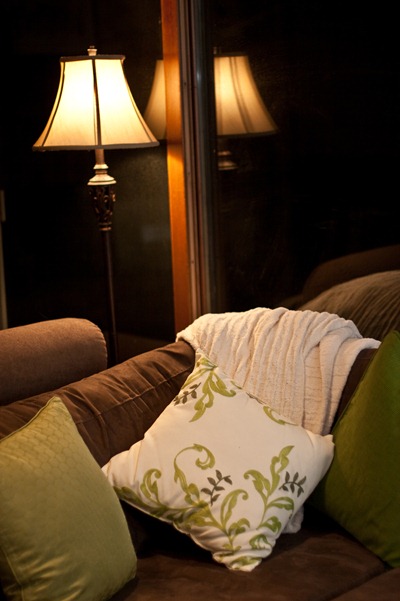 Basket under the coffee table! Makes everything look tidy.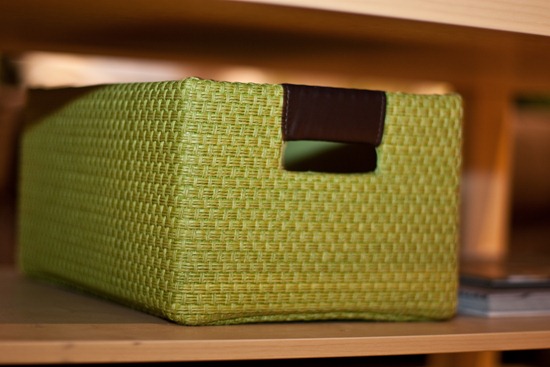 It is ridiculous how many remotes we have!!!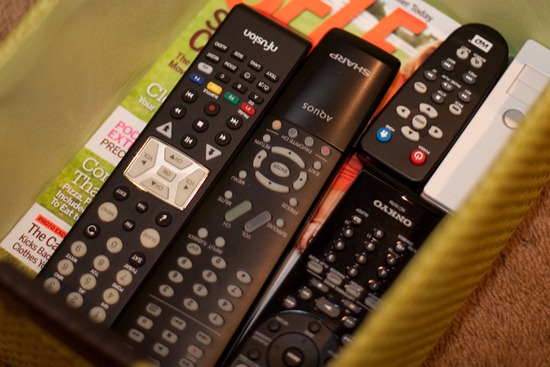 I think I know how to use one of those remotes.
On a good day.
I also revamped this 2 year old picture frame tray, by adding some new pictures.
I feel like the family room is slowly coming together. Just need to add some prints on the walls, curtains, and score a couple tables and chair. Eric and I might go antique hunting this Sunday for some nice side/coffee tables or accent chairs.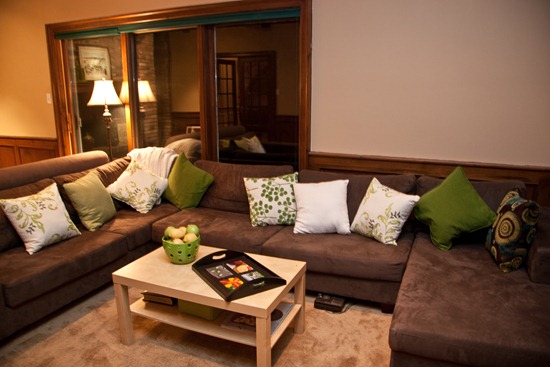 This is still a major eyesore…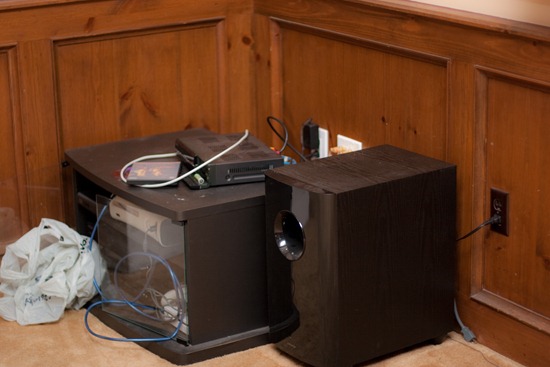 I think this area needs some kind of a tall corner unit…
Well I am off to work on some more market prep and then kick back and relax with Eric. Have a great night! =)