Hello!
Today has been one busy day…go, go, go. It doesn't look like I will get a breather until Sunday, so I am going to have to charge up on lots of Green Monsters until then.
I headed out for a quick run on my lunch break today…and boy did I regret waiting that long when I got out there! It was hot and sunny…not a cloud in that sky! My objective today was to play it by ear and see how I felt. If I was too hot, I would come home…if I felt good, I would keep going. I find when you workout outdoors in the summer is it always good to remain flexible!
The run:
Distance: 4 miles
Time: 34:01
Avg pace: 8:29 min/mile
Mile Splits:
Mile 1: 8:59
Mile 2: 8:26
Mile 3: 8:22
Mile 4: 8:07
I was so happy with this run, but boy did I want to get home and shower. Coldish showers after a super hot run are one of my favourite things.
Easy Roasted Balsamic Green Beans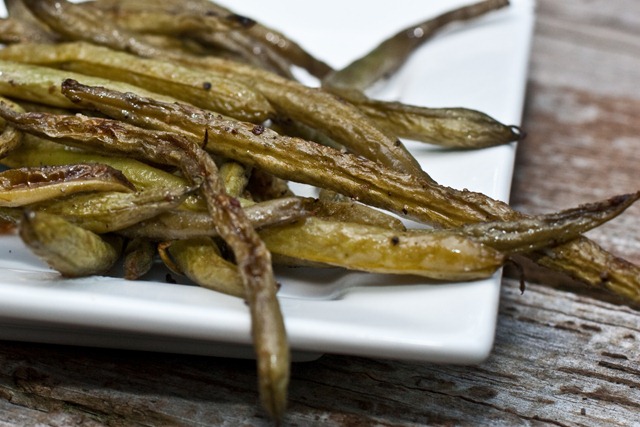 Adapted from Sarah's Cucina Bella.
Ingredients:
2-3 cups fresh green beans, ends trimmed
2 tsp cold-pressed sunflower oil (or oil of choice)
1-2 tbsp Apple cider vinegar or balsamic vinegar
1/4-1/2 tsp sea salt
Freshly ground black pepper
Directions: Preheat oven to 400F. Wash and trim green beans. Place on a baking sheet. Drizzle oil on beans and mix with hands. Next drizzle the vinegar, sea salt, and pepper and mix well with hands. Bake for about 25 minutes until slightly brown ends appear.
Before going into the oven…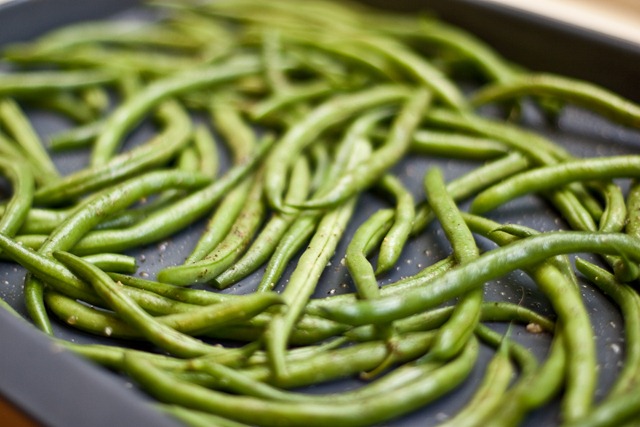 After about 25 mins: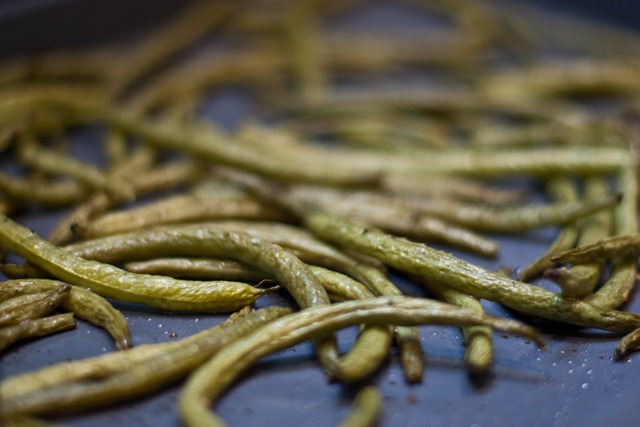 The Apple Cider Vinegar I used: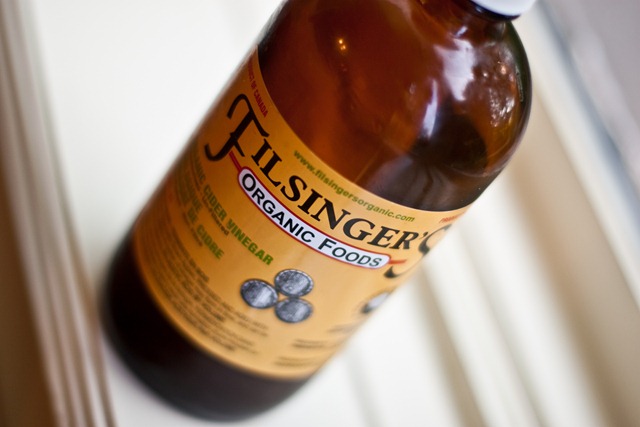 I had the balsamic green beans with couscous and homemade authentic Italian tomato sauce!!!!!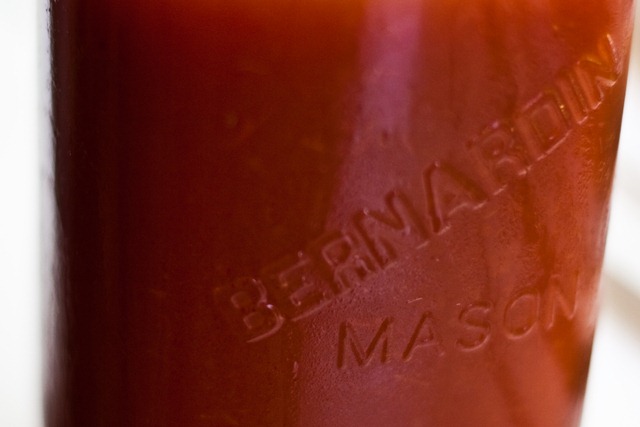 Incroyable!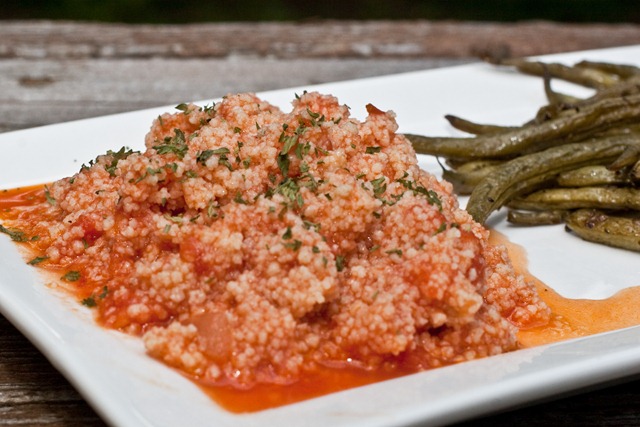 Eric was given this sauce in addition to the bounty of veggies from his coworker's in laws. Apparently they have an entire room full of bottled tomato sauce! LOL. I love it. I really love it. I think I might have to move there.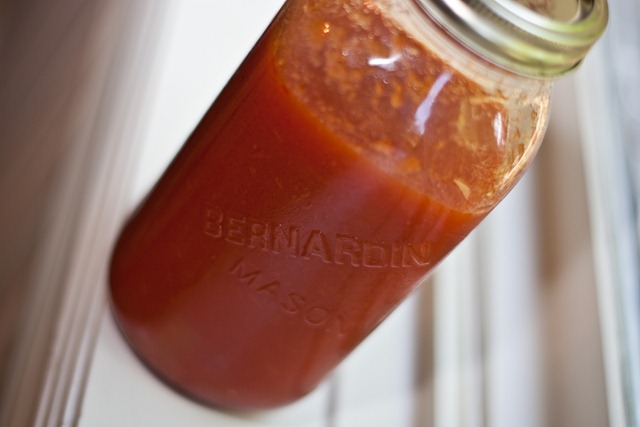 All that is in it is tomatoes, onions, sea salt, herbs, and olive oil. It tastes so authentic…because it is!
I am thinking about asking them for the recipe, but I think it's one of those things where if they told me they would have to kill me. lol.
These balsamic green beans rocked my socks!!!!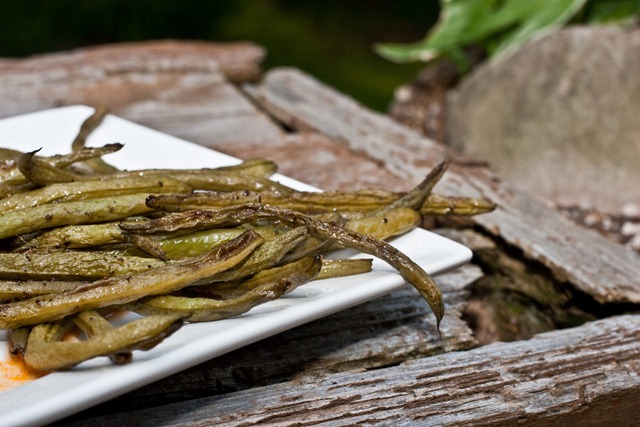 I can't believe I have never cooked them like this before.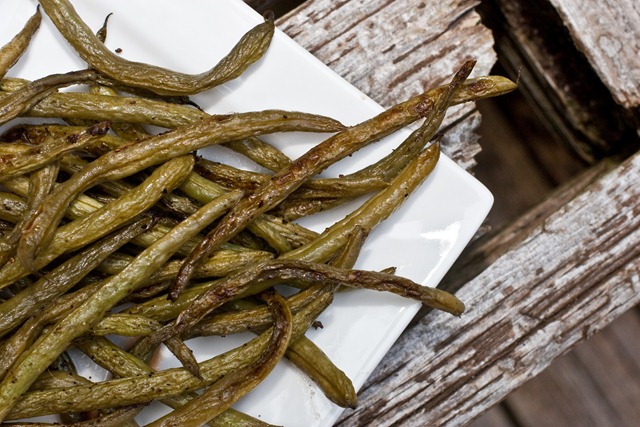 Crunchy with a hint of salt and vinegar chips! ;)
Tonight, I have about 1 hour's worth of shipping to do, cleaning, and hopefully read Eat Pray Love! I still have not had a chance to read in almost a week now. Very sad. Last night I was up til midnight replying to emails, but tonight I vow to have some reading time. I miss that book! And our discussions. =)
See you tomorrow morning for my newest quick and easy power snack recipe!
Enjoy your evening!