Good morning!
Yesterday I realized that I hadn't shown you our first food photography collage that we put up. My mother-in-law was over and we consulted her opinion on what we wanted to do (she is an interior designer!) and she loved our ideas.
For hanging, she suggested that we use cardboard to line up all the pictures and trace them onto the cardboard. Then we measured the back of the pictures from the top to the hook and then plotted the hook onto the cardboard with a pencil. After that we taped the cardboard onto the wall, making sure it was level + centered, before drilling holes directly through the cardboard into the wall. This ensured that the drill holes were exactly where we wanted them to allow for the collage we had in mind. Then you carefully rip off the cardboard and your nails are where they should be!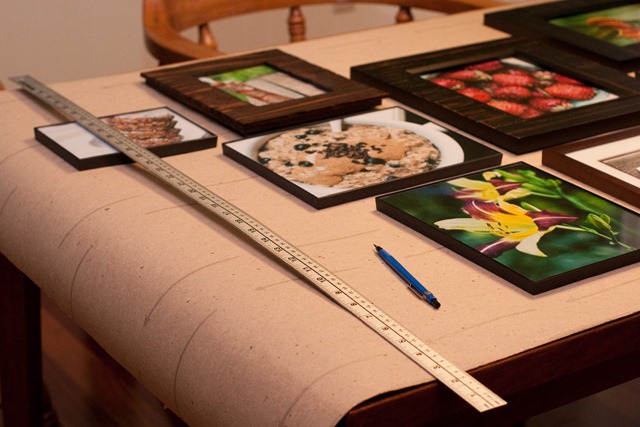 Clear as mud?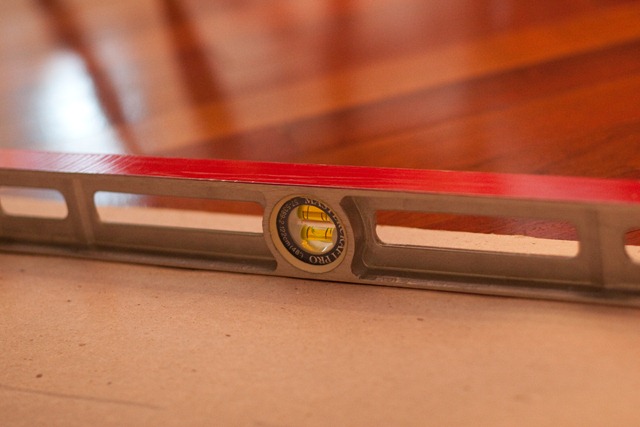 Ta-da!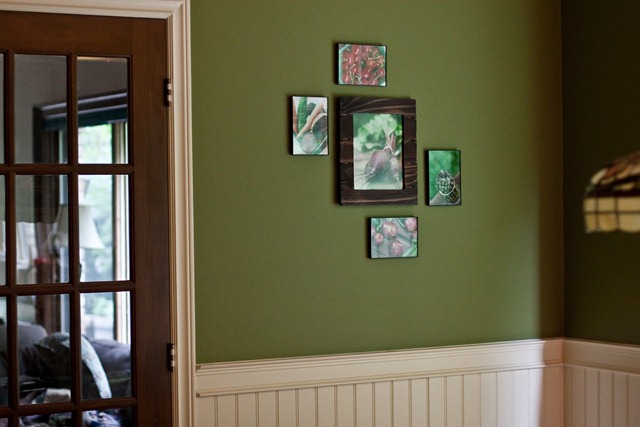 We went with option C in our poll- It won with 31% of 848 votes!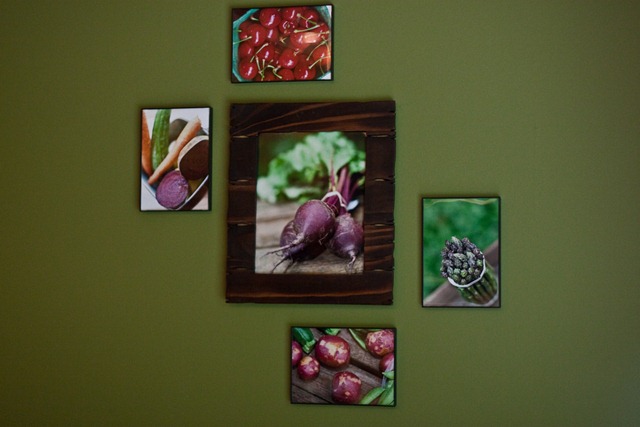 We are mostly happy with it! Our only concern is that the frames are quite reflective. I wonder if this could have been prevented if I got matte prints? We are thinking about making some of our shots into canvas prints, but we need to do some pricing on those. Right now the large collage is in stand-still until we decide!
Now back to my breakfast this AM!
Nothing beats how fast Vegan Overnight Oats are when you are rushing around in the morning. Last night I threw together a new spin on them…
Oatmeal Raisin Cookie Vegan Overnight Oats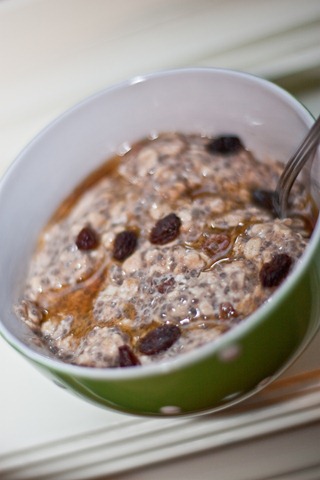 Ingredients:
1/3 cup oats
1.5 tbsp chia seeds
1/2-1 tbsp chopped walnuts
3/4 tsp cinnamon
1.25 cup Almond milk
1-1.5 tbsp raisins
1/2 sliced banana (optional)
Pure maple syrup, to drizzle on top
Raisins, to garnish (optional)
Directions: In a bowl, add the oats, chia seeds, walnuts, cinnamon, and raisins. Whisk for 5 seconds or so until mixed. Add Almond Milk and whisk until the clumps are gone. Add chopped or mashed banana if desired. Place in fridge overnight or for 1-2 hours. In the morning, remove from fridge and drizzle with a bit of pure maple syrup.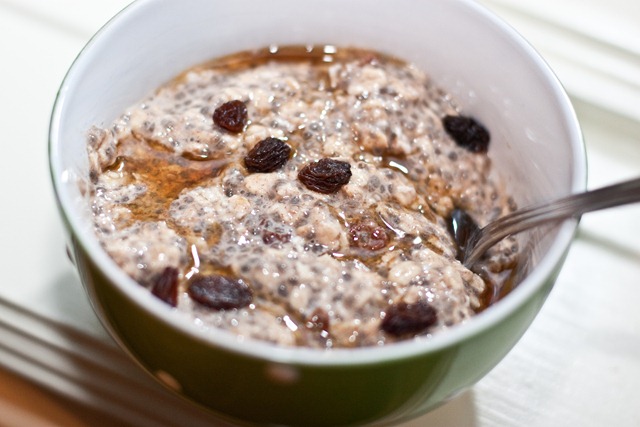 Yum, these were great! I loved the cinnamon, walnut, and raisin combo. A good option when you don't have time to make banana soft serve and make it into a parfait!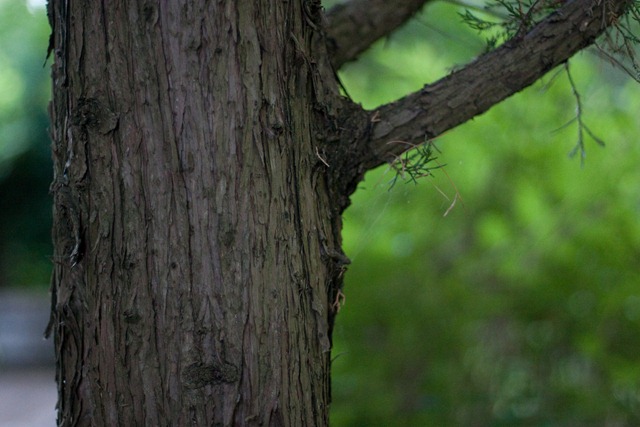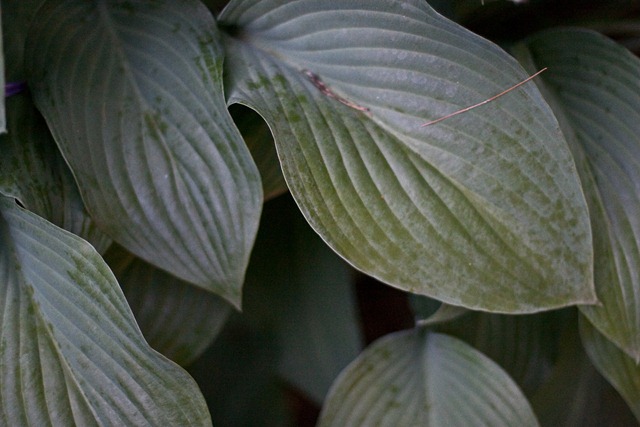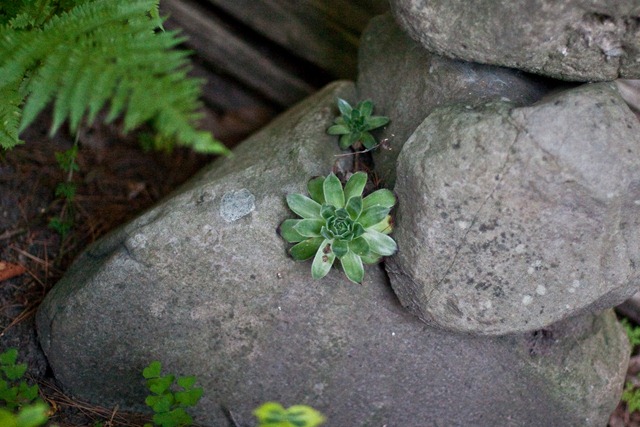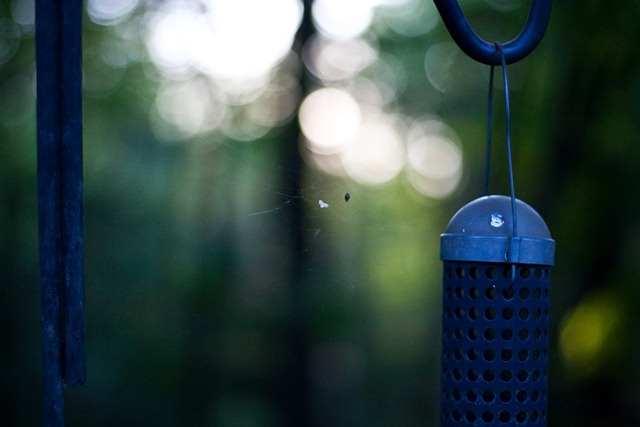 noooooooo….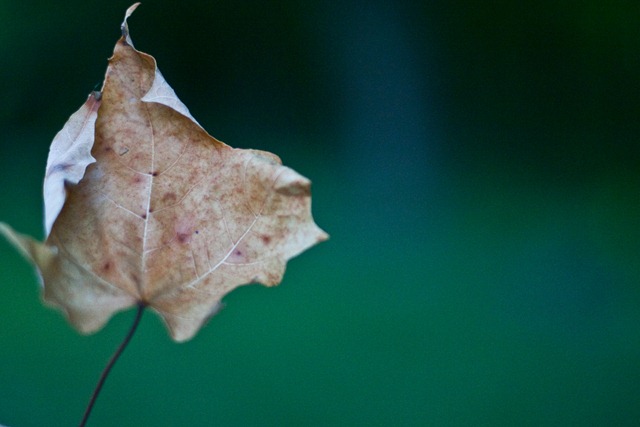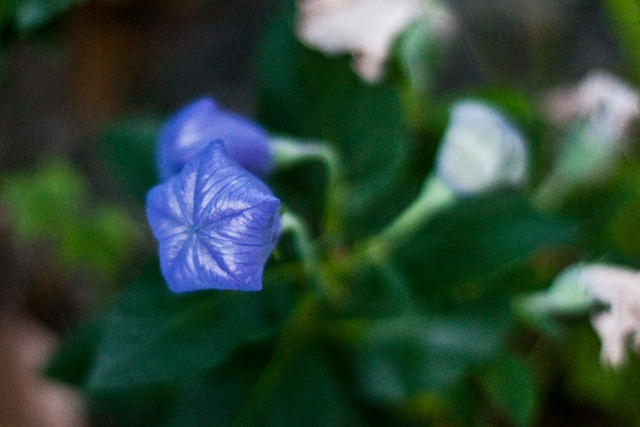 I caught these right before bloom!!!!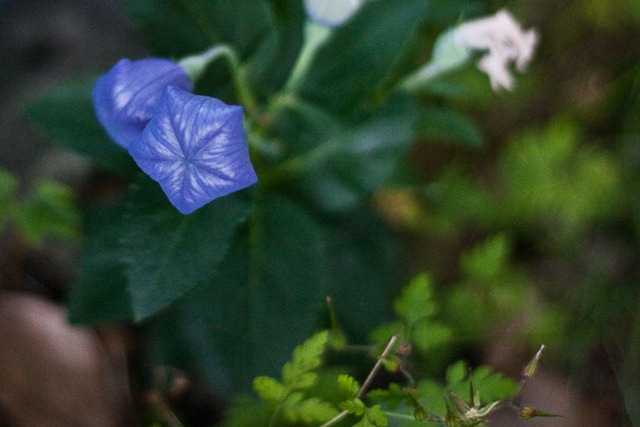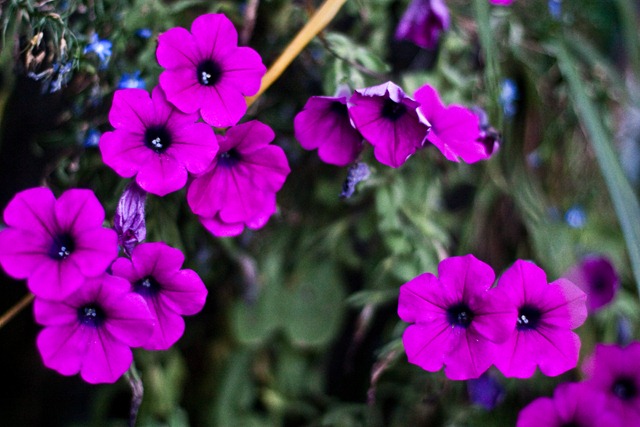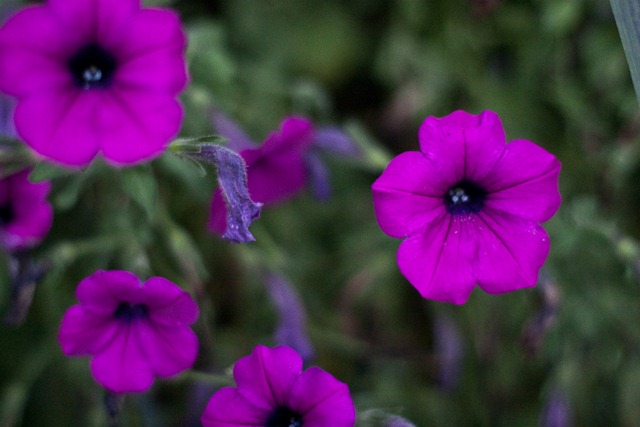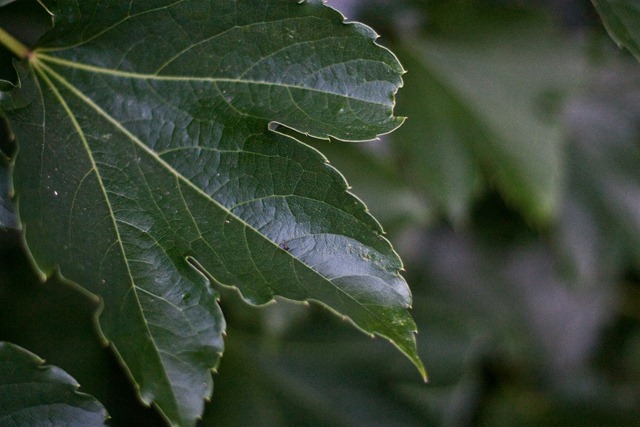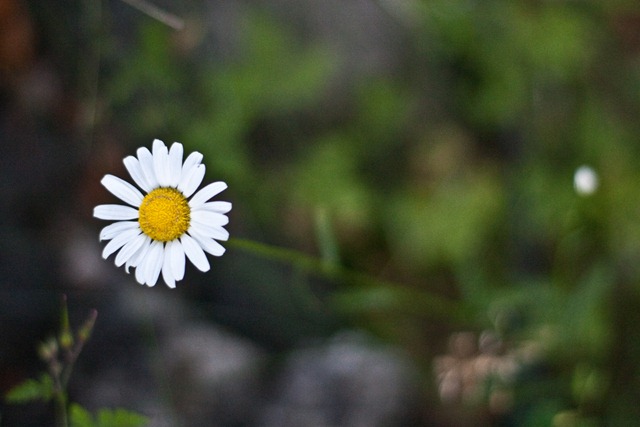 and….we are off to the market!! It looks like it is going to rain….rain, rain, go away!!!! =(
Have a great day everyone!