Greetings!
I am impressed, the Oatmeal Raisin Cookie Vegan Overnight Oats held me over a full 5 hours this morning! I was high energy all morning long. I swear it is from those chia seeds, bursting with antioxidants, protein, calcium, iron, and fibre! I have been increasing my chia seeds from 1 tbsp to 1.5-2 tbsp in my VOO and I really enjoy it.
The Farmer's Market went well today! In fact, we had our best-selling week yet. A lot of customers buy the bars in bulk and then pop them in the freezer until they are ready to eat them. It is a great trick if you want them to last a long time. I actually enjoy eating the Glo Bars straight from the freezer in the summer- very refreshing!
The Chocolate Chip Glo Dough and PB + Maple Macaroons sold out by 10:45am!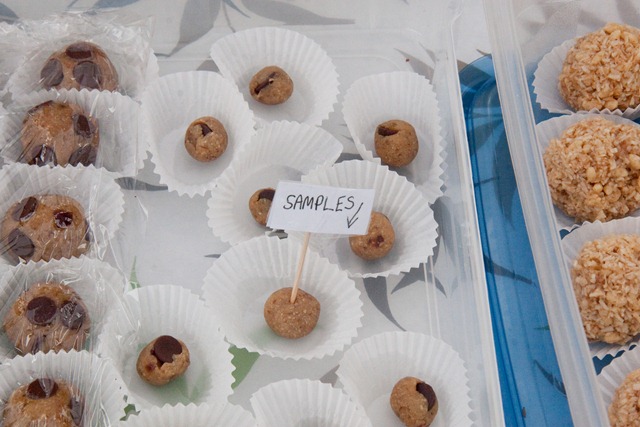 I tell everyone about freezing the Glo Dough and then mixing them into banana soft serve…hopefully I have gotten a few people hooked on it.
An elderly man said the funniest thing to me today.
Him and his wife were buying some Glo Bars, and right after his wife said goodbye and walked away the man leaned in close and whispered in my ear:
'I have been married to my wife for 49 years and I love her to the high heavens, but just between you and I, her baking makes for good paperweights. I have learned the secret to a happy marriage is to make her think she is the best baker and cook in the world.'
Then he gave me a coy grin, winked, and walked to catch up with her, putting his arm around her waist.
True love folks, true love.
I also met some new friends!
Sabrina and Jen (left) came from Buffalo and Natalie (right) and Robert came from a town about half hour outside of Oakville.
They are all SO nice..we chatted for a good half hour or longer! Natalie on the right has her black belt! I need her to show me some moves, heh.
It rained again today, but luckily not until the last hour of the market.
Of course, I did not leave the market empty handed!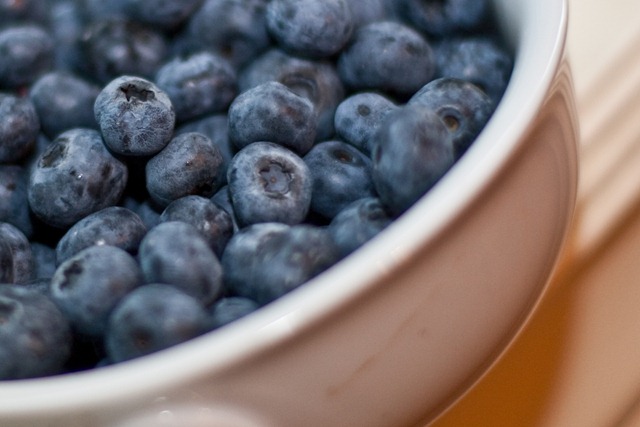 I present to you, the most DELICIOUS organic blueberries that Eric and I have ever tasted in our lives. I'm not even joking, I have never tasted blueberries so delicious.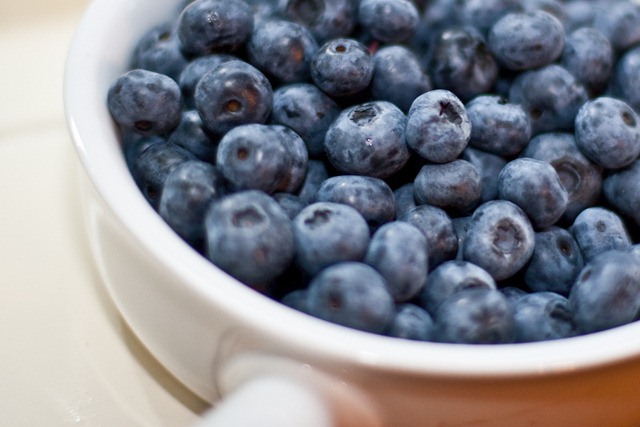 I walked back to our tent with a bag of goodies and I tried to hide them from Eric (our fridge is already much too full!). I felt like a wife with a shopping addiction hiding price tags from her husband, only my shopping addiction is for weird veggies!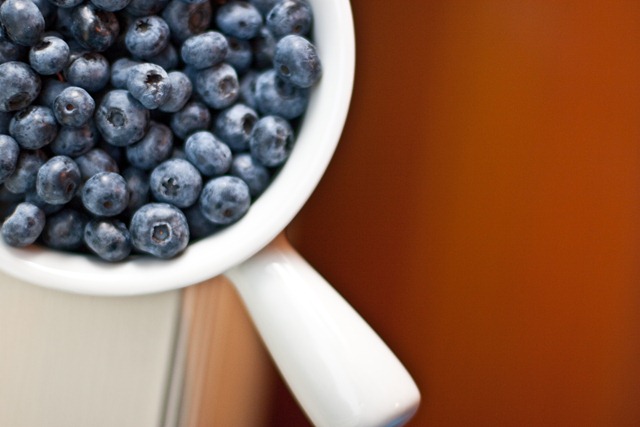 As soon as I got home, I froze about 1/2 of the blueberries so I can enjoy them all week long. (Let's be real, they won't last any longer than that!)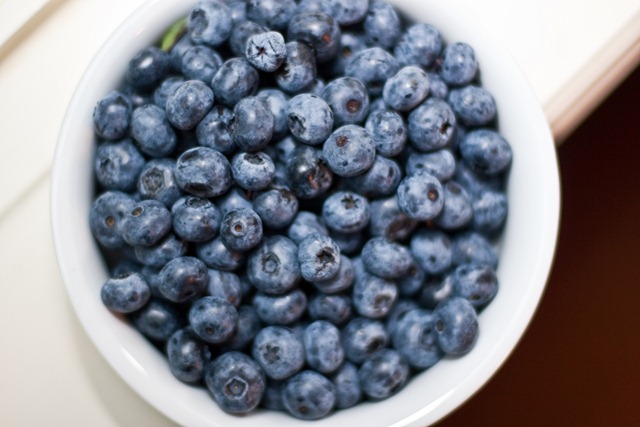 Eric doesn't even like Blueberries and he loved these.
Then I purchased some ducks!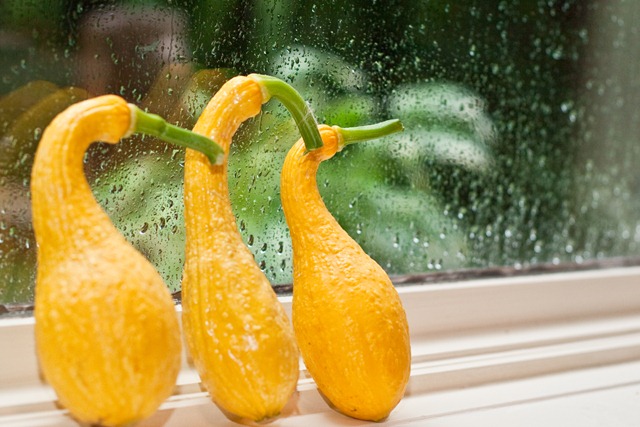 And lined them all up in a row.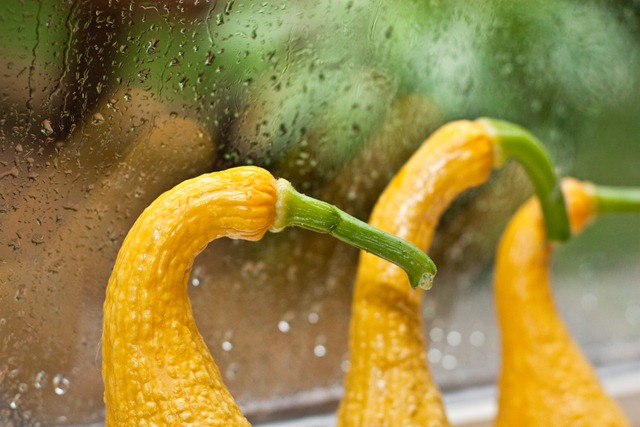 Have you ever seen Yellow Squash any cuter?!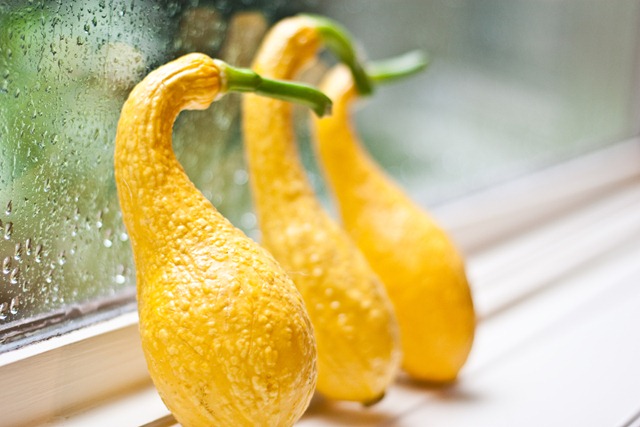 Like the carrot showgirls, I think I will have a very hard time chopping these up! (No, I have not chopped the carrot showgirls yet…tonight might be the night)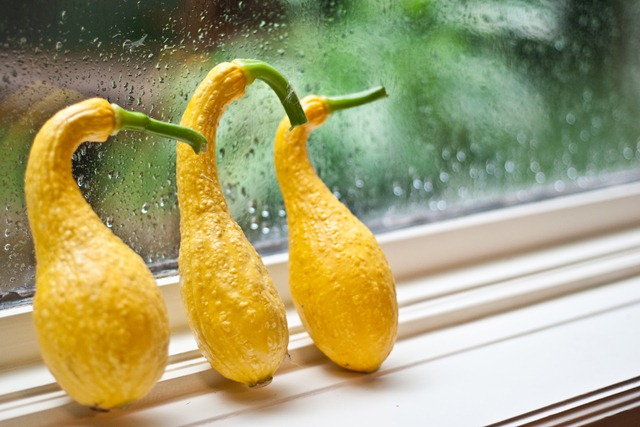 Then I got something I have been seeing Kath eat for a while now and I have been dying to try them…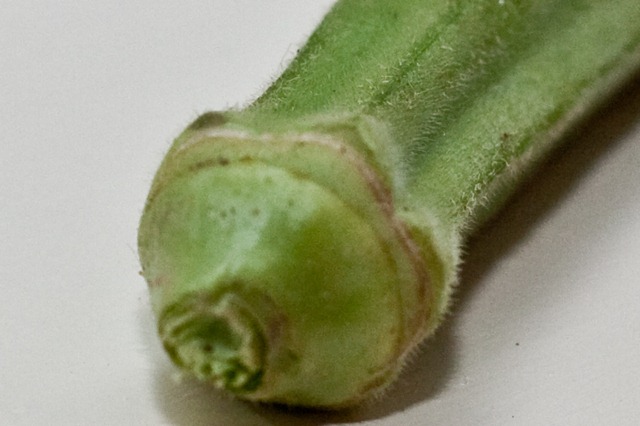 So fuzzy and cute…any guesses?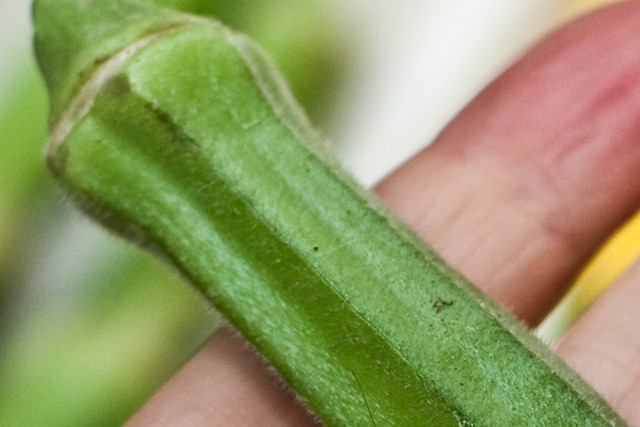 That would be Okra!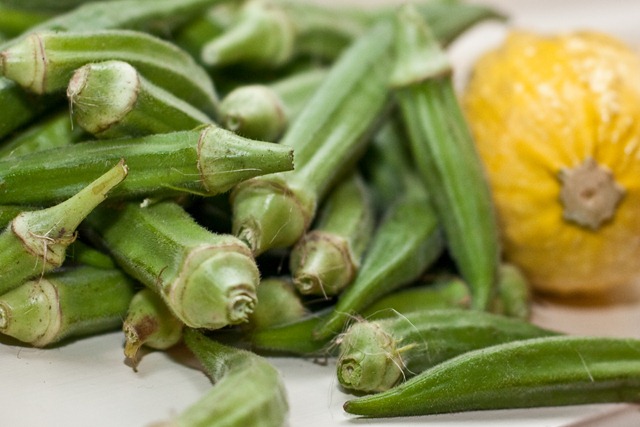 I popped one in my mouth and they taste amazing!
Very mild tasting. I can see why Kath likes making them into fries so much.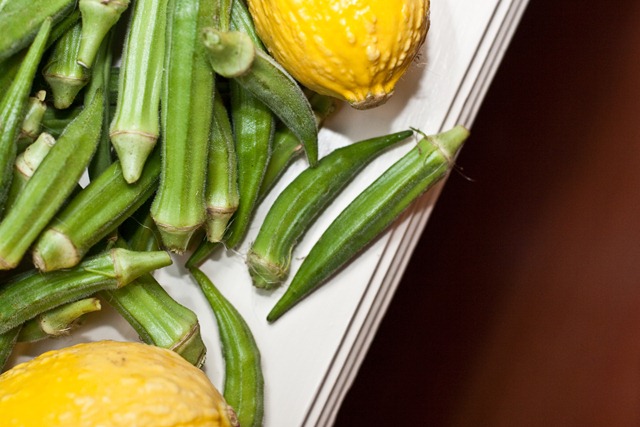 When we got home around 3pm, I was so hungry it is a sheer miracle that I was able to take these shots before chowing down.
I snacked on 3 of my Gluten-free and vegan chewy crackers (made a triple batch this week!) as soon as I got in the door. They kept me sane until I prepped and shot lunch.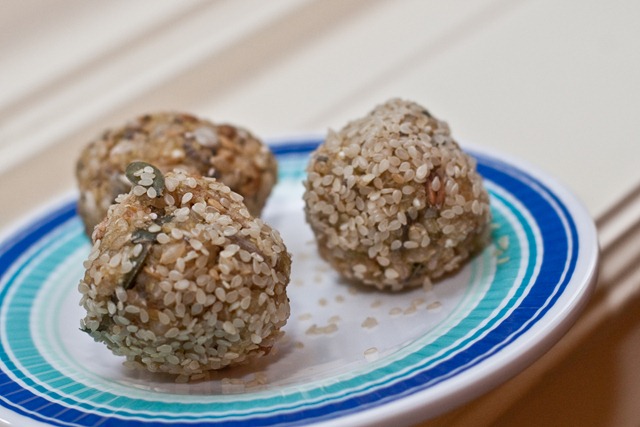 These crackers are so delicious. I have been trying to cut down on buying Mary's Crackers and I actually prefer these ones. I made enough to last me 2-3 weeks. I also dehydrated this batch for 3 hours at 150F instead of cooking in the oven, but you can use either method.
For lunch I had a super yummy basil, tomato, hummus, and black pepper open-faced toasted Ezekiel sandwich!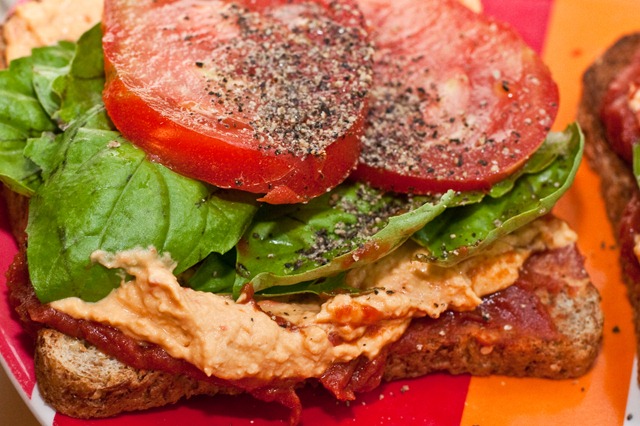 Sadly, this did not last long.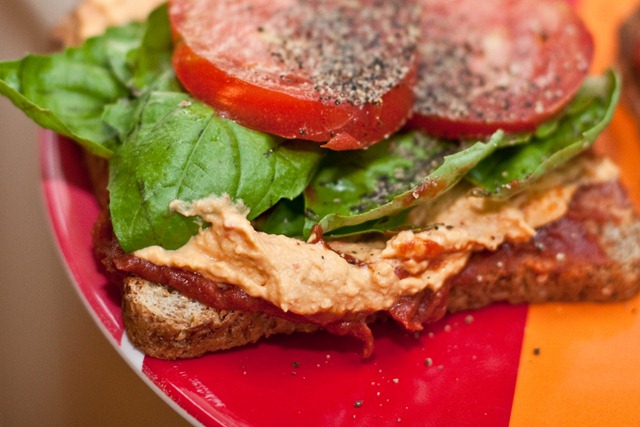 Copious amounts of hummus and tomato paste on the bottom!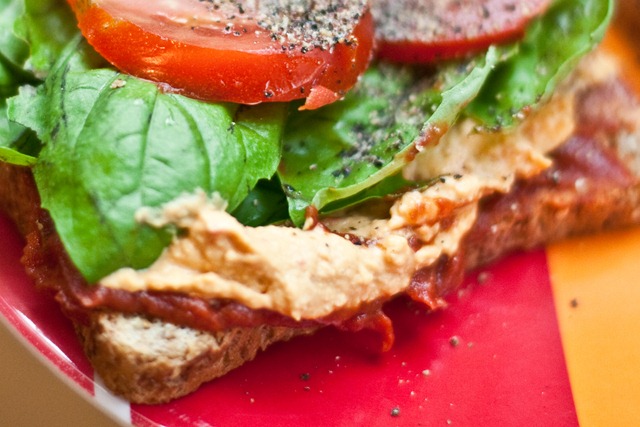 Wish I still had this right now. And this.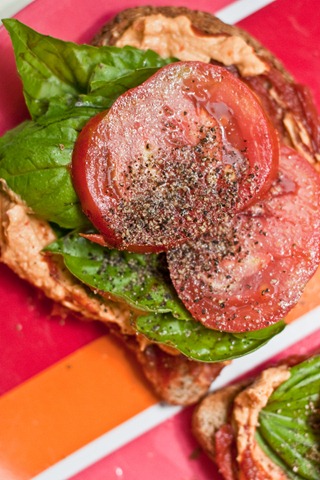 Then I broke out Her Mix-A-Lot and made another Kale Green Monster…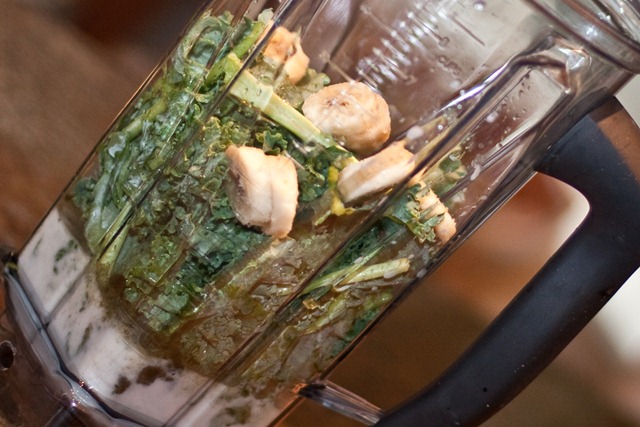 Bottom layer: 1 cup almond milk; second layer: Amazing Grass Wheatgrass powder; 3rd layer: kale; top layer: frozen banana chunks.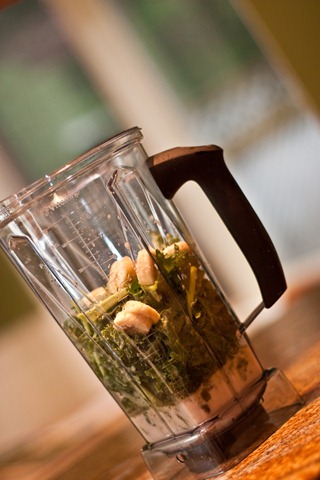 Smooth as SILK. I seriously cannot handle how smooth the Vitamix gets kale!!!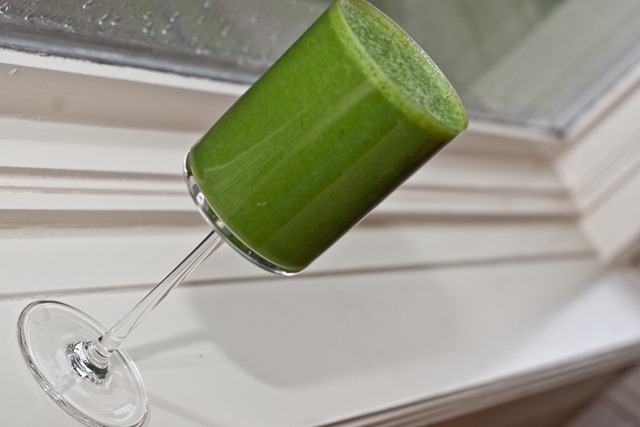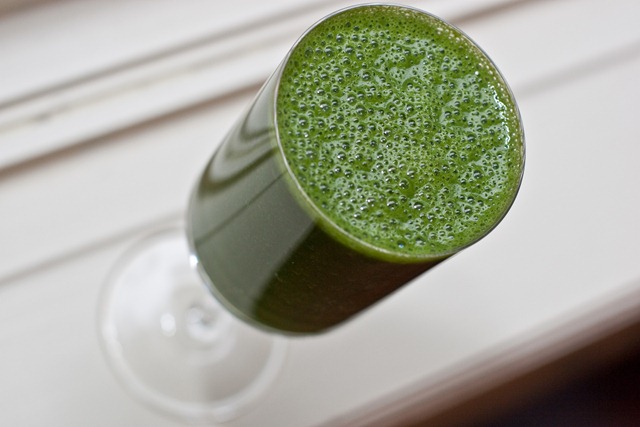 It was soooo energizing and delicious. Happiness ensued.
Then a huge pot of Japanese sencha green tea to comfort me on this rainy day!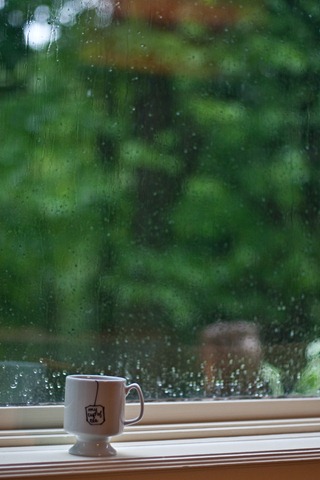 Well, my stomach is grumbling yet again…I think I am going to grab a snack and then prep dinner. I am thinking a huge veggie roast is in order.
Have a great night!