Last night I got into my workout clothes and skipped my workout. Remember my statistic of wearing your workout clothes leading to a workout 90% of the time? Well, I was the 10% last night! I actually did get out on the road and then my ankle felt really tight so I decided not to push it and to have another rest day. If there is one thing I have learned a few rest days are much better than an injury!
I skipped my run in lieu of reading…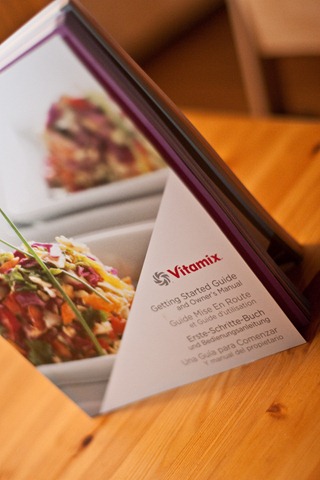 Yes, it's true.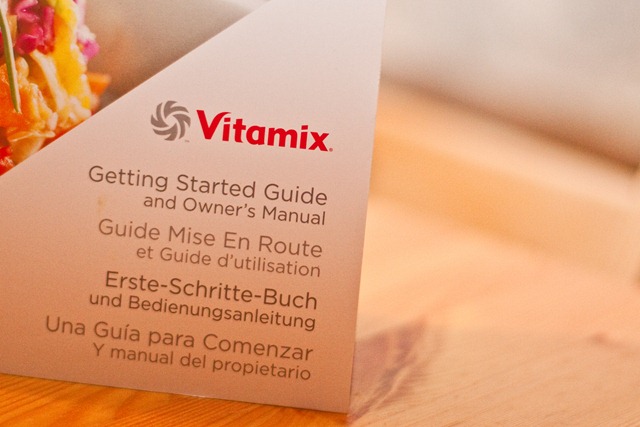 After more than a year and a half of creating hundreds of Green Monsters and putting up with my troublesome blenders, I finally said enough is enough and I purchased a Vitamix 5200. I decided on a Vitamix after seeing the recent Consumer Report's review of the top 5 blenders, with Vitamix coming out #1.
For the Story of the Green Monster and how I started it, see this post.
I have been saving for a 'rainy' day and that rainy day just so happened to be Sunday July 18th, 2010. Well, technically that rainy day was this morning…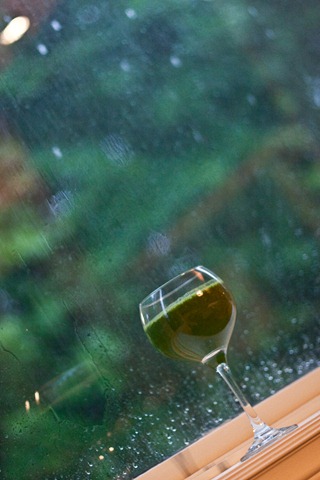 That would be the first rain storm we have had in a long time!
The website said it would take 2 weeks to arrive and it got to me in 3 days!
A moment of silence please for Her Mix-A-Lot…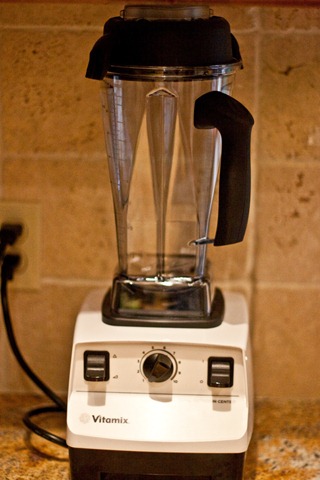 Some day down the road, I will be old and grey and I will tell my grandkids that I spent more on this machine than my first house.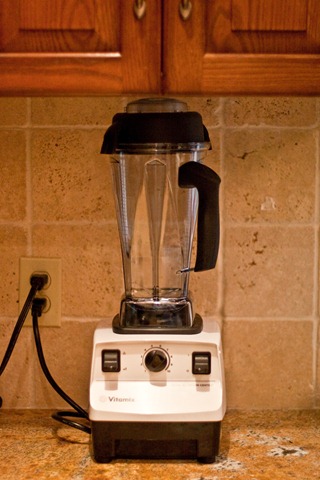 To my surprise it just fit underneath the cabinet. A match made in heaven!
I can't help myself but I love these old school switches and dials.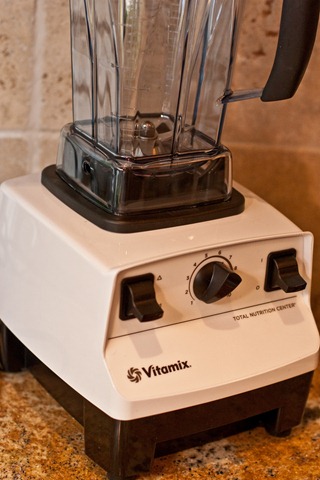 I also have a fondness for these phones, but Eric said I have to wait another 60 years before I can buy one. Total mood kill.
I love that the jug has clearly defined measurements all the way up. No measuring cups required.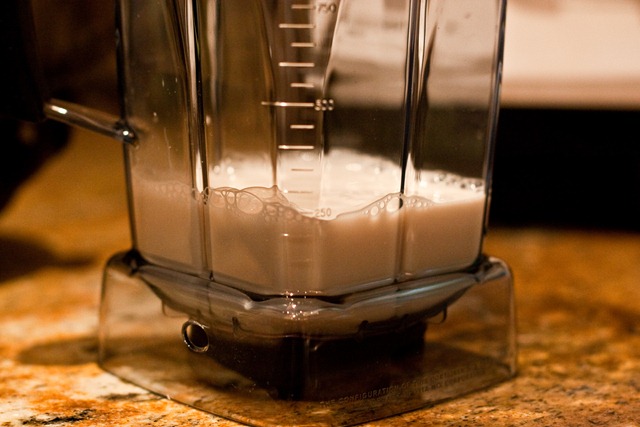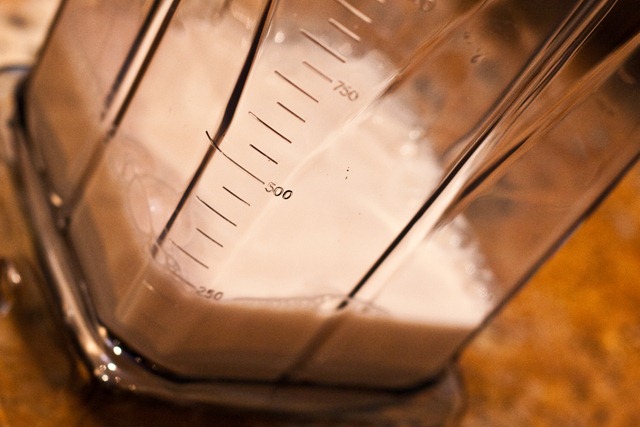 Obviously the first thing I had to make last night was a celebratory Green Monster!
As I watched my spinach, Almond milk, banana, wheatgrass powder, carob powder, vodka, and ice whirl away before me, a single tear dropped to the floor.
All that was left was a jug of green velvet.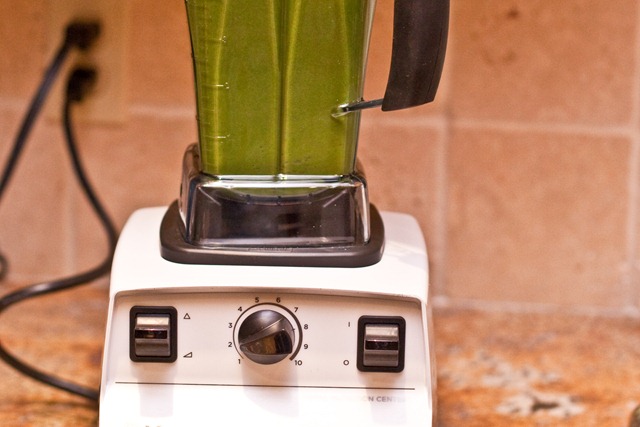 Sluuurrrrrp.
This morning's mix involved KALE and I am happy to report I did not have to chew my Green Monster. Although, I admit there was a bit of phantom chewing going on just out of sheer habit.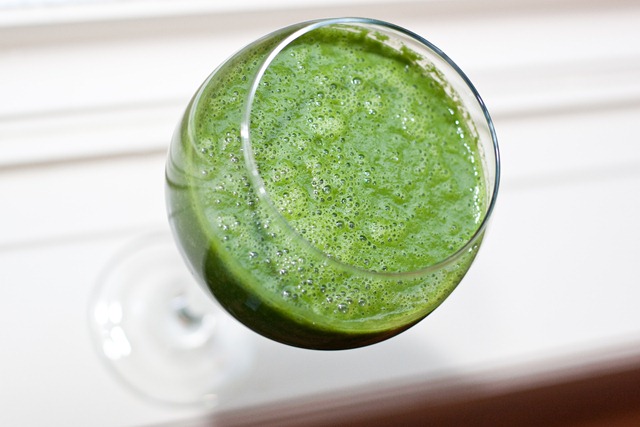 I do not regret waiting this long to buy a Vitamix because it honestly just feels more special to me now. I cherish it…and pet it…and give it little winks from across the kitchen. Her Mix-A-Lot will be well cared for, don't you worry.
Now for the rest of this week's CSA veggie-shoot!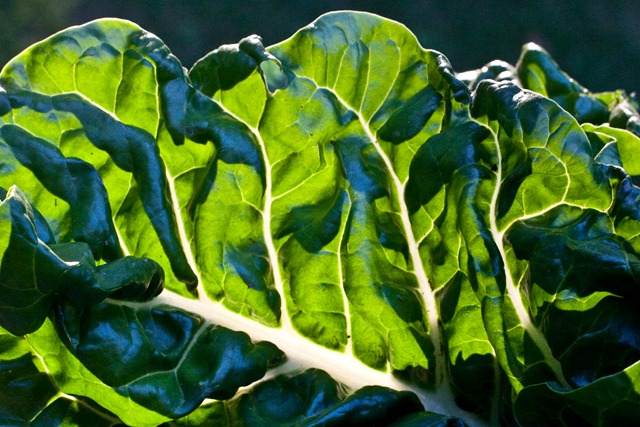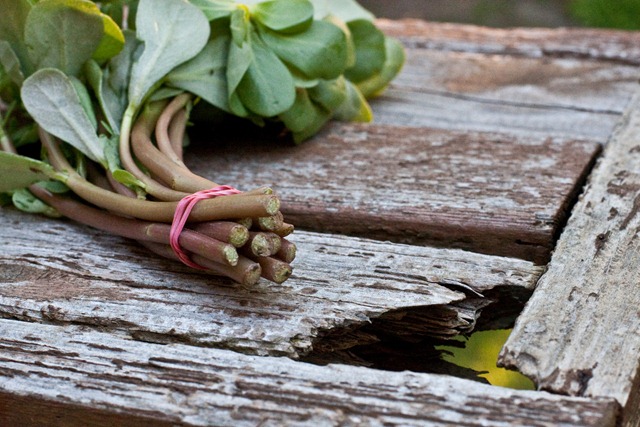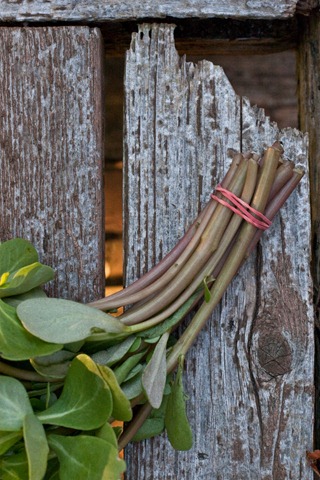 Then I fell in love with this garlic.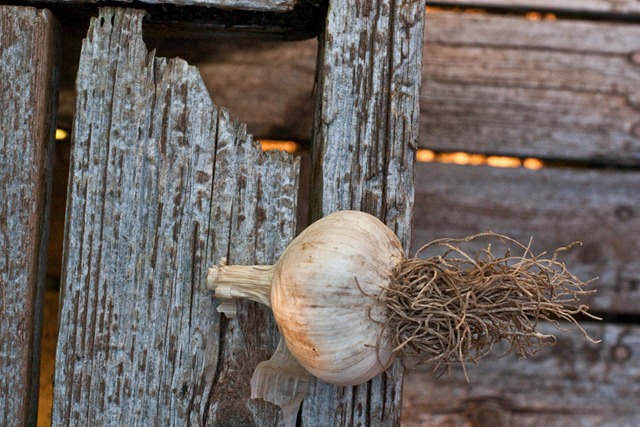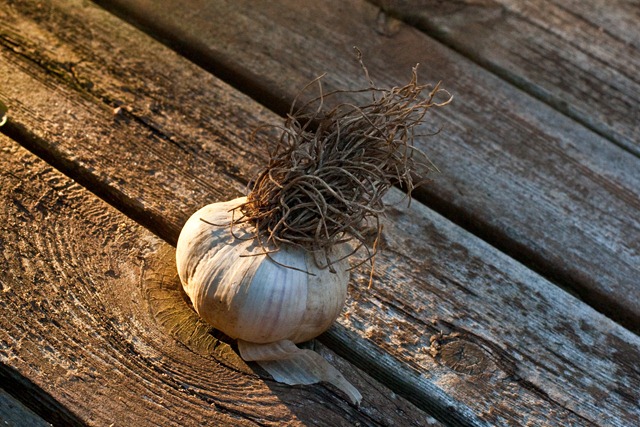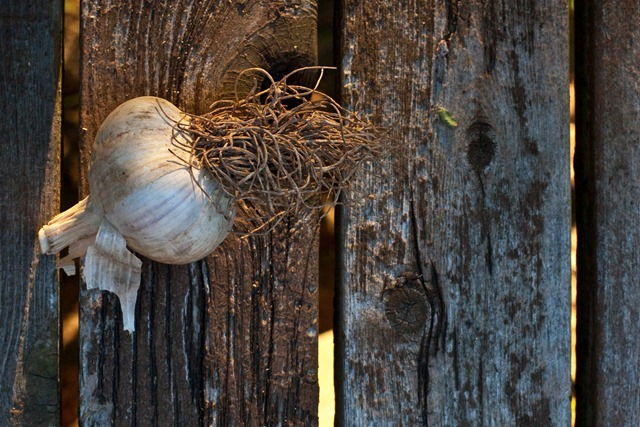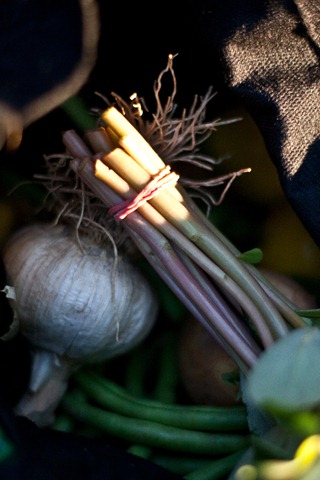 LOTS of carrots this week, but sadly, no carrot showgirls!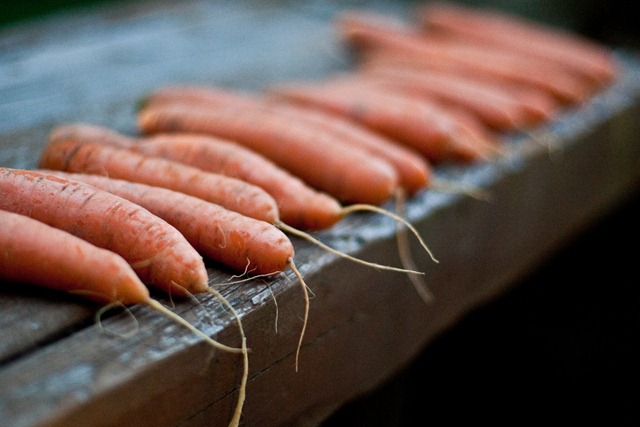 I think I am going to make a huge carrot juice and then use the pulp for carrot muffins! Anyone have any vegan carrot muffin recipes…or carrot cake?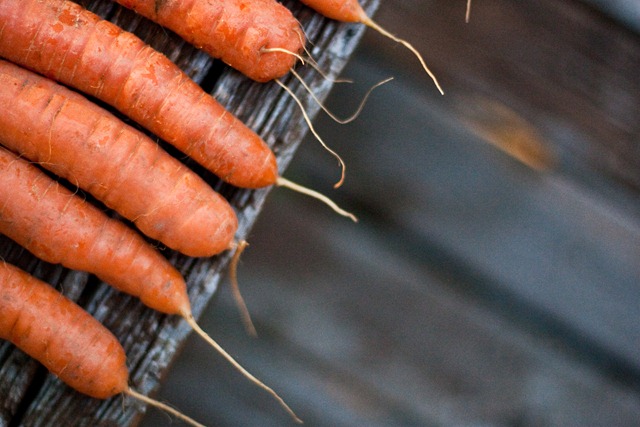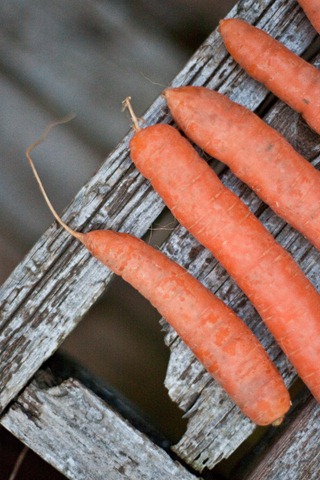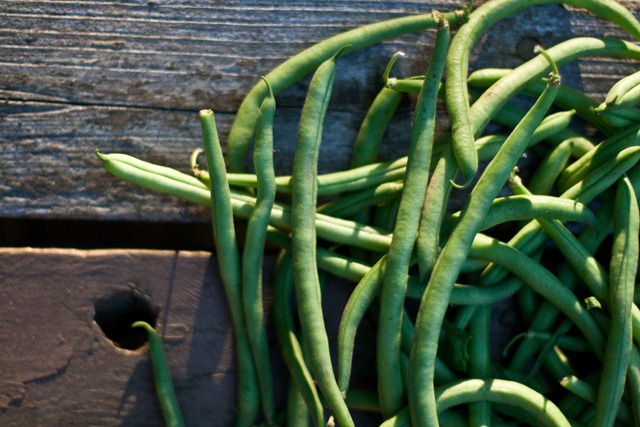 Not sure what to make with the green beans…I don't overly feel like Green Bean Casserole!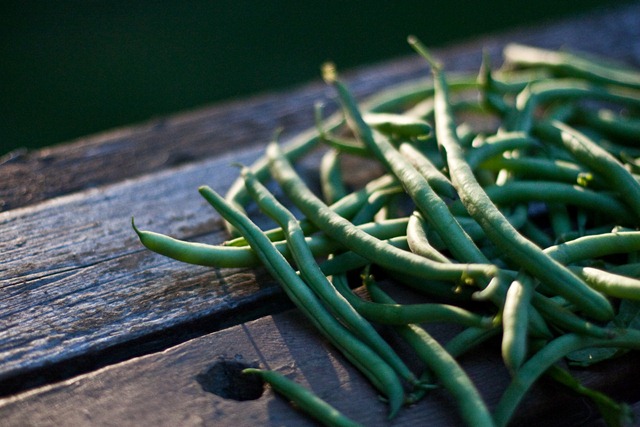 I do however have a plan for these potatoes. I am a die hard S + V fan so to stumble across this recipe was pure fate.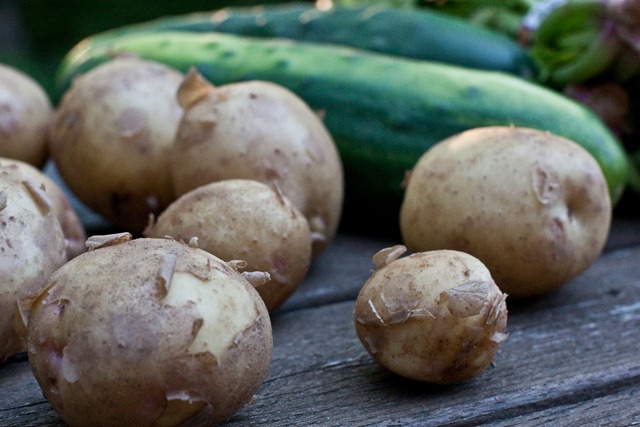 Two Patty Pan squash!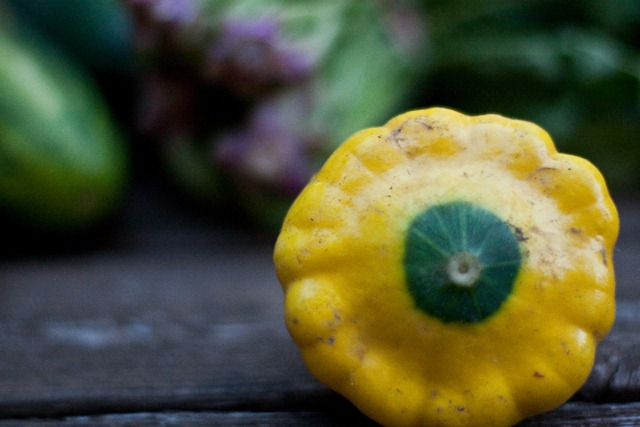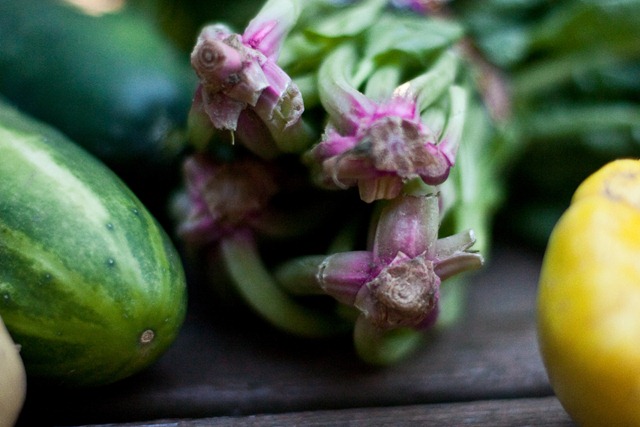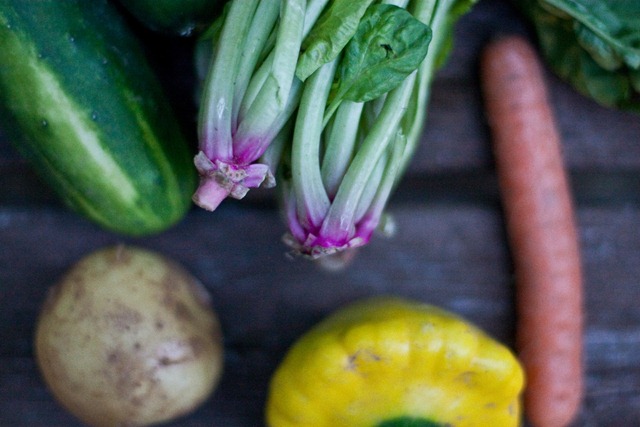 The whole lot…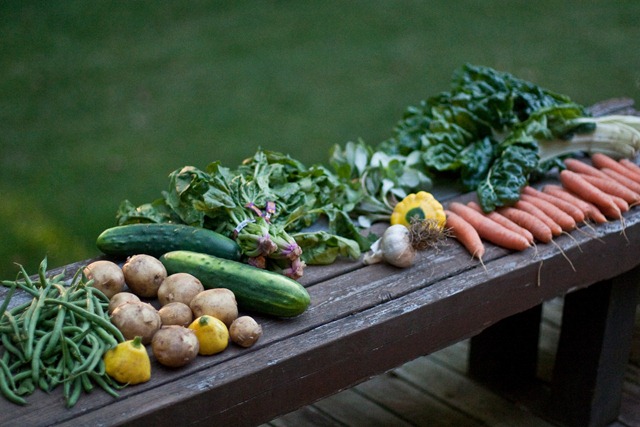 The husband watched his crazy wife from inside.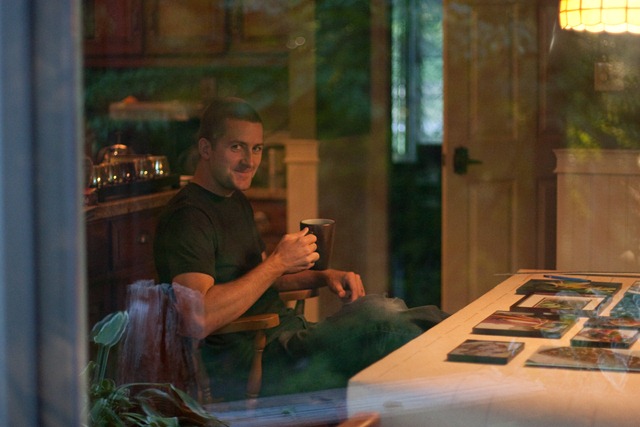 I was lying down on the deck shooting this garlic at this awkward angle. It was intense. After I got up, I looked over and saw him shaking his head and laughing!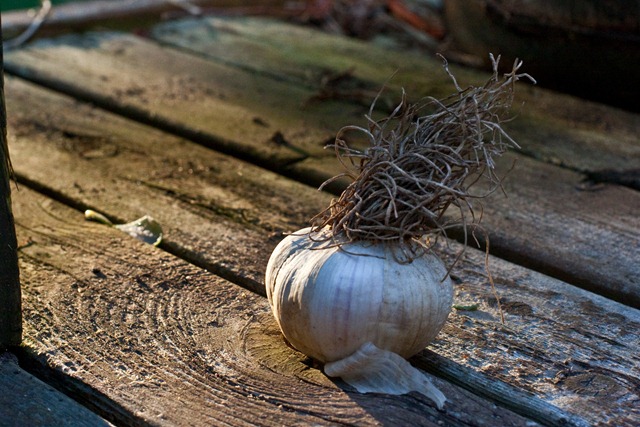 Well, we are having a wicked thunder and lightening storm right now…looks like I will have to wait for that elusive run until it clears later today. I better get back to the market prep going on to get ready for tomorrow! Don't forget the Healthy Living Summit raffle goes only until 12 noon EST. Click here for more info.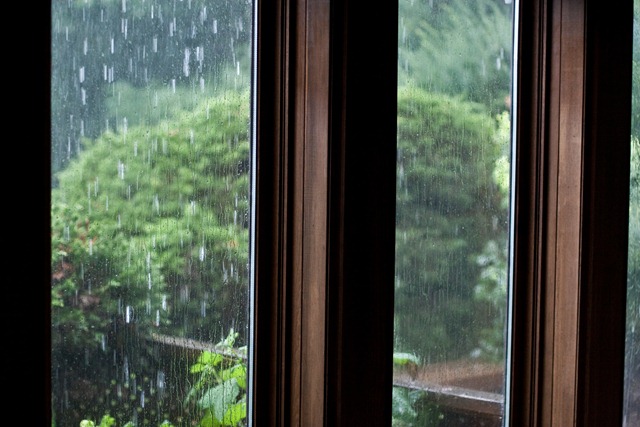 Enjoy your Friday!