Good evening!
Thank you for sharing your thought's in this morning's Friend in the Mirror post..lots of interesting insights and stories.
Today I had what I call an 'E-work' day- which is a 'paperwork' day just on the computer, electronically. I have a Retail Sales Tax return due Friday so I have been working on that as well as inputting all my receipts, banking, and invoices. Mileage tracking didn't get done yet.  I need to start setting the time aside each week to chip away at it because I hadn't touched my business tracking document since my corporate tax return in the winter. It wasn't a pretty sight!
I actually have G-cal email me and pop-up every Friday to remind me to do my E-work, but I have been ignoring the messages for about 6 months now!
[For my post on how to use Gmail Calendar see here. Clearly, I am an example of what not to do! lol]
Dinner tonight was the quickest kind…the leftover kind. Hallelujah.
Featuring leftover Patty Pan Stuffed Squash: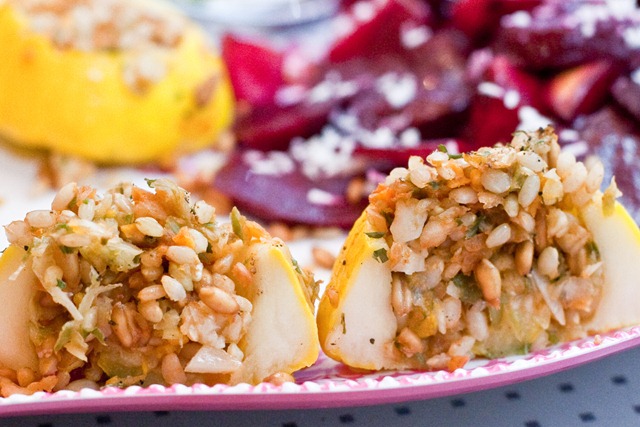 Cute as a button!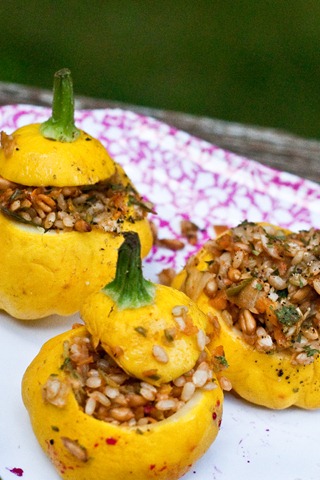 The stuffed zucchini was yummy too.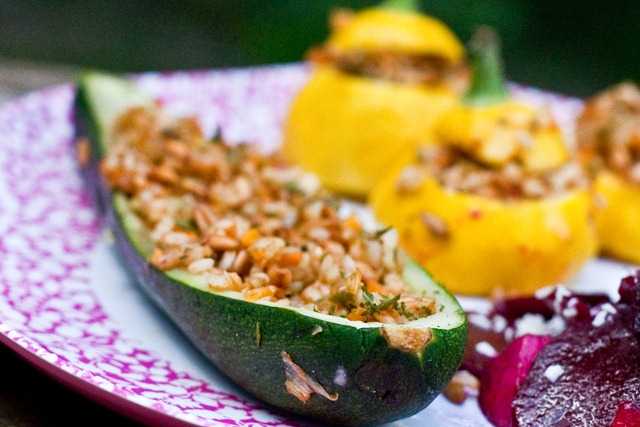 and leftover Beet, Apple, Orange, and Raspberry salad: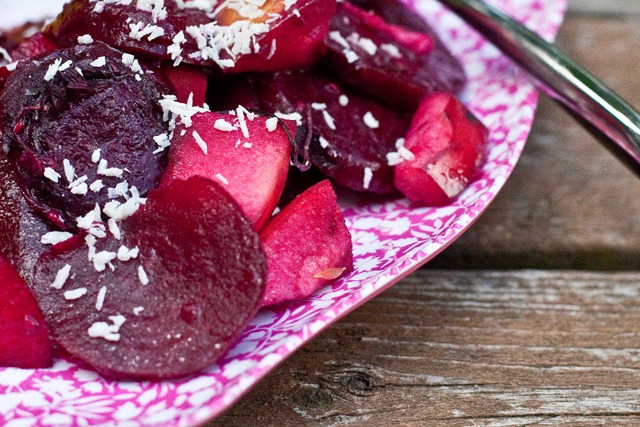 I admit this wasn't the best flavour pairing, but I had to use up the leftovers before we pick up the CSA tonight so it was this or the garbage. I am happy to report I ate almost all of the produce this week! Eric helped too. Teamwork! Our two crispers are ready for another fill.
I will leave you with some of my favourite links over the past week…enjoy!
Health News Round Up
Spotted:
Tonight, I hope to accomplish several things: 1) Finish tax return, 2) Hang smallest collage of food photos, 3) fold laundry (darks), 4) Upload more photography prints to online store, 5) Garbage night, 6) READ EPL.
I will be lucky if I get one of the above done, but crazier things have happened. lol. Have a GREAT night!