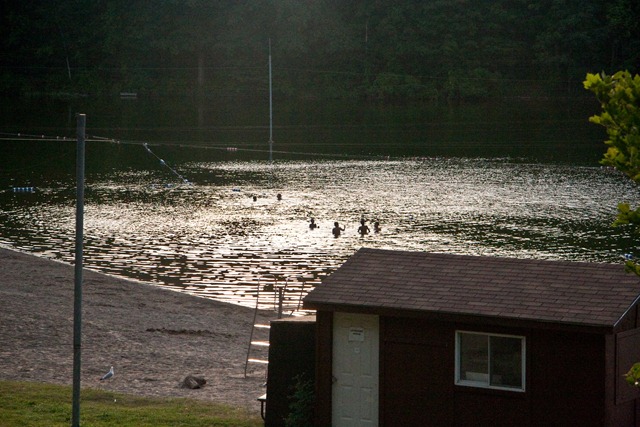 Good morning!
Date night was fun last night. Eric took me to the beach to watch the sunset.
It was such a gorgeous night out. Gotta make use of all these summer nights before they are gone!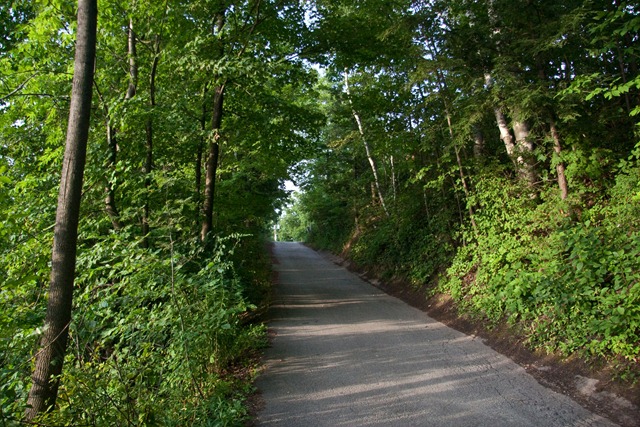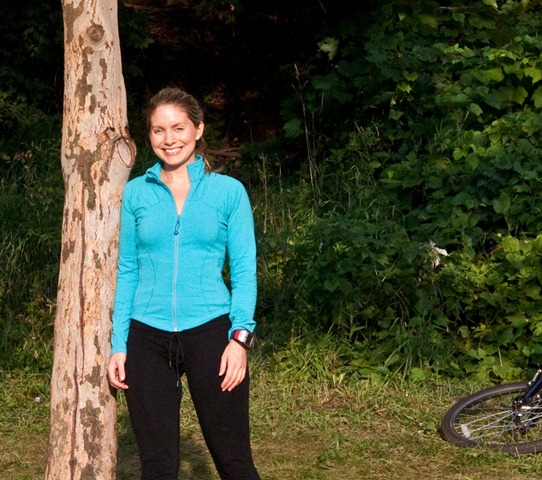 Sadly the trees blocked the sunset, so we only got to see bits and pieces of it while biking home! But it was still beautiful.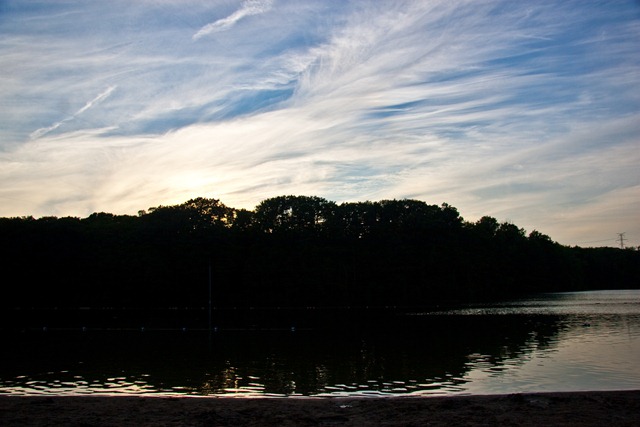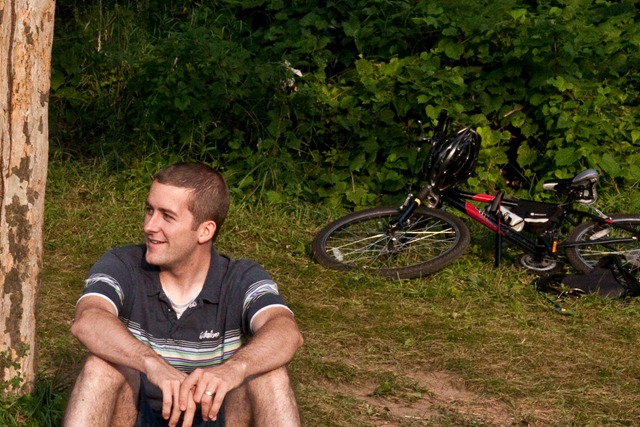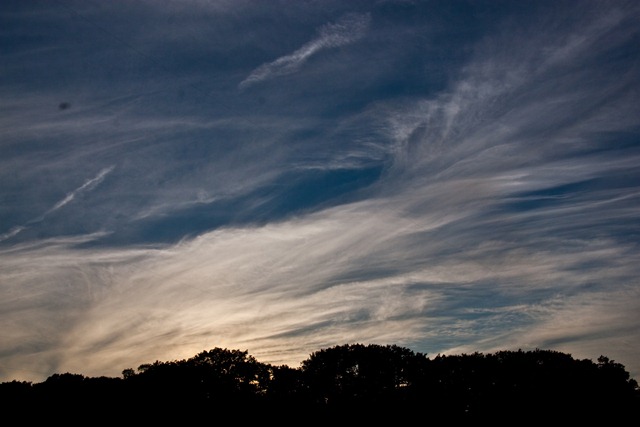 Hmm how did my Raw Energy Cookie Bite end up in my pocket…the cookie fairy must have put it there!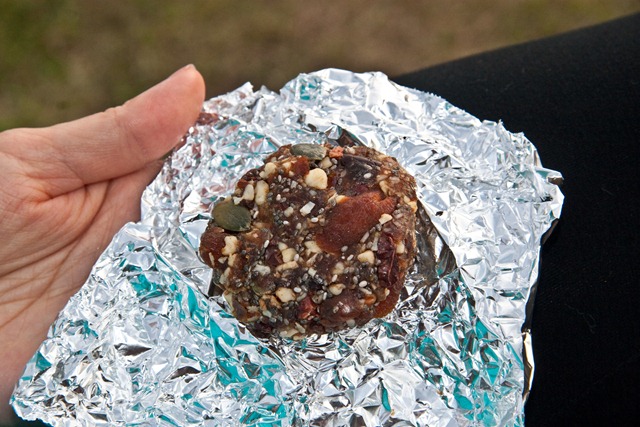 Yum.
Biked home.
Removed sand from sneakers.
Ate a Frosty No-Bake Glo Cake.
Made Lavender tea.
Read Eat Pray Love.
Finished Book 2 India.
Dreamed about having an effortless run.
Woke up and did not have effortless run (maybe later?).
For the most part I enjoyed the India Book in Eat Pray Love. It has actually made me want to re-visit meditation in my own life. While many of the things Elizabeth talked about at the Ashram were a bit extreme for my taste, I realize that not every form of mediation is the same and one thing isn't going to work for everyone. I appreciate the overall message of the book and I think it was a worthwhile read. I am really excited for Bali! I found by the end of the India book I was ready to move on.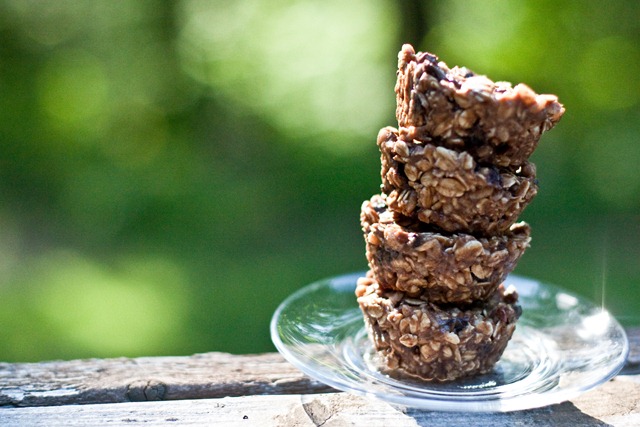 Frosty No-Bake Glo Cakes (Trial 2: Carob Peanut Butter)
In this version I sweetened the cakes with carob powder, took out the maple syrup, cocoa powder, and chocolate and I added more peanut butter. It was delicious! For the original recipe, see this post.
Ingredients:
1

large

very ripe banana
1/2 cup oats
1/4 cup crisp rice cereal
1 tbsp peanut butter
1-2 tbsp cacao nibs
1.5 tbsp carob powder
Shredded unsweet. coconut, for garnish (optional)
Directions: Mash banana in a medium sized bowl (I use a potato masher!). Add carob powder and peanut butter, and stir until fully mixed. Now stir in oats, cacao nibs, and rice crisp. Divide into 4 Glo Cakes by spooning the batter into a muffin liner. I used reusable muffin liners are they worked perfectly. Sprinkle with coconut and place in the freezer for 60-80 minutes. Do not over-freeze them. You want them a bit chewy and not too hard. They will however melt quite fast so please serve immediately.
They also have a great nutritional profile!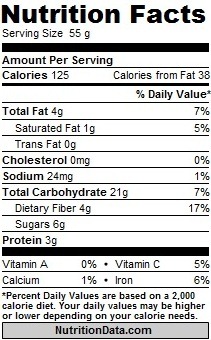 [Includes all ingredients above except the coconut garnish]
The reusable muffin liners worked awesome!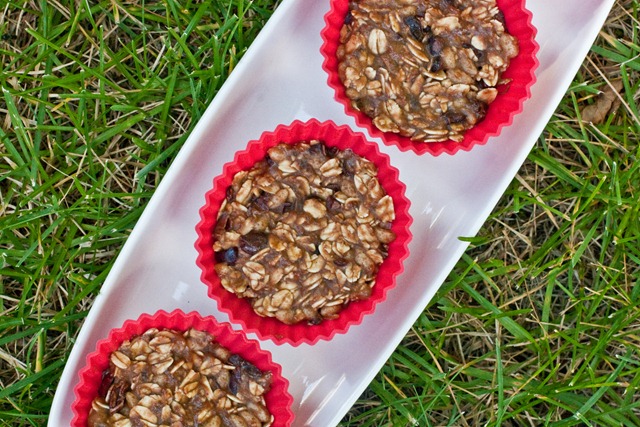 I realized why I love these so much…they are basically like eating frozen vegan overnight oats!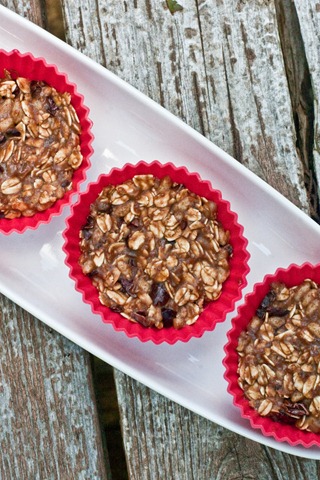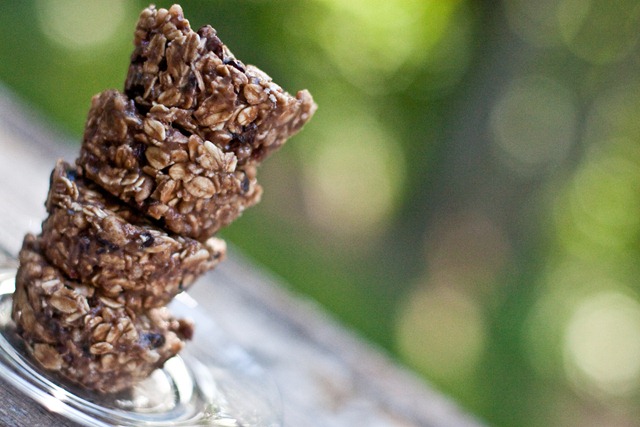 All kinds of yum. I had one after the bike ride and it was so refreshing.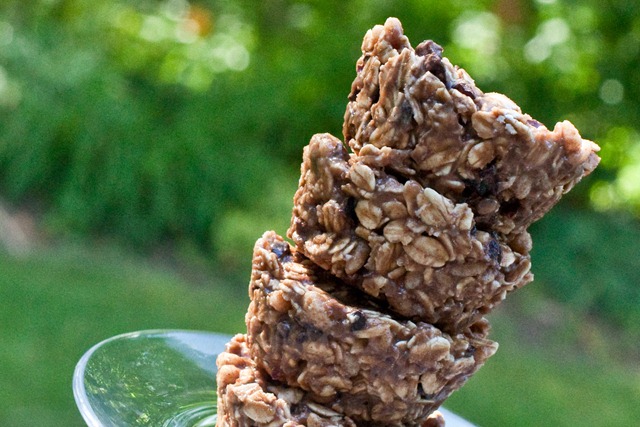 I am off to get back to work..have a wonderful day and I'll see you later!