and throw away the key!
I had the In A Jiffy Curry Chickpea burgers for both lunch and dinner. And let's not forget breakfast either. Like Miley, I cannot be tamed.
and they are just so darn healthy it hurts!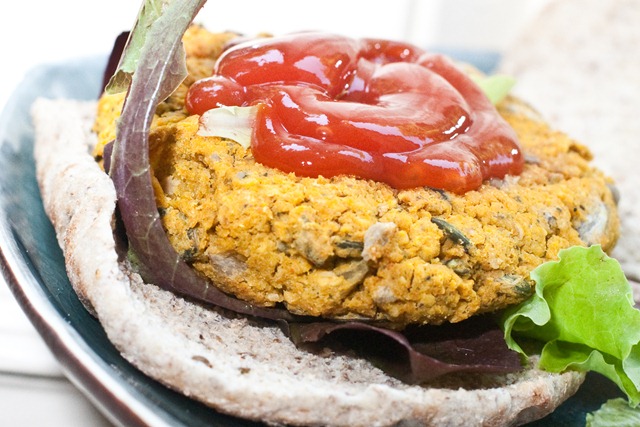 Eric gave his seal of approval and he doesn't like curry, but says they aren't too spicy.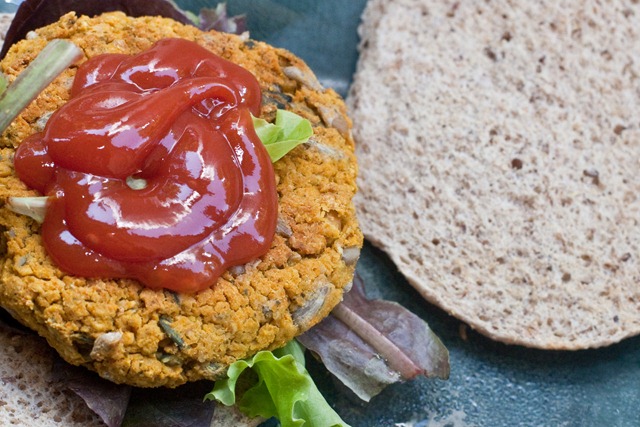 We got in a great In A Jiffy inspired Brick workout today, despite this blistering heat!
Leg 1 = Run:
Leg 2 = Bike:
The bike ride was so much fun…we went through the trail again and I finished really strong (once I got over the cobwebs, new rocks, and major over-growth!).
Dinner was also In A Jiffy…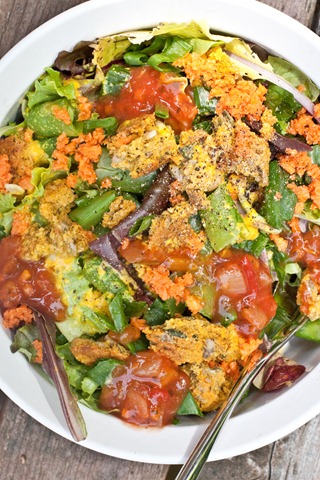 That would be one of my ridiculous sized salads in a casserole dish. I cannot eat salads in salad bowls as they are much too small.
I am always asked, 'Are you really going to eat all that salad?!' and I grin and say 'Yes, why yes I am.'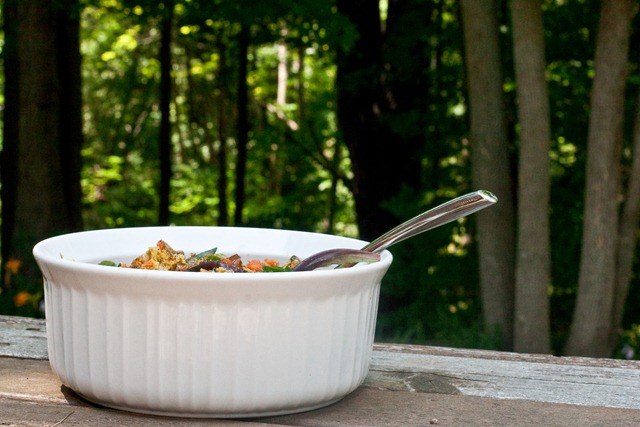 I remember a few weeks ago, I made a salad so big that I just couldn't finish it all. I put it in the fridge and it got all mushy. That was a very sad day. I tried to pawn it off on Eric to eat and he looked at me like I had two heads.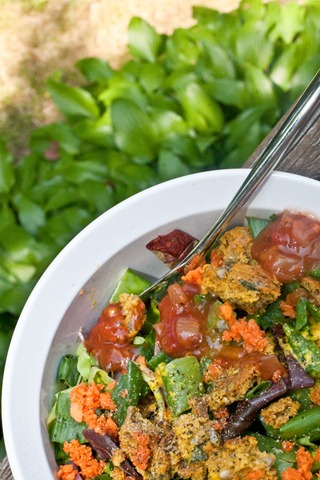 This amazing salad contained: mixed greens (~5 cups), TJ's lime salsa, sugar snap peas, shredded carrots (lol), 1 x-large In a Jiffy curry chickpea burger, 3 green onions, tomato, better than bottled balsamic vinaigrette.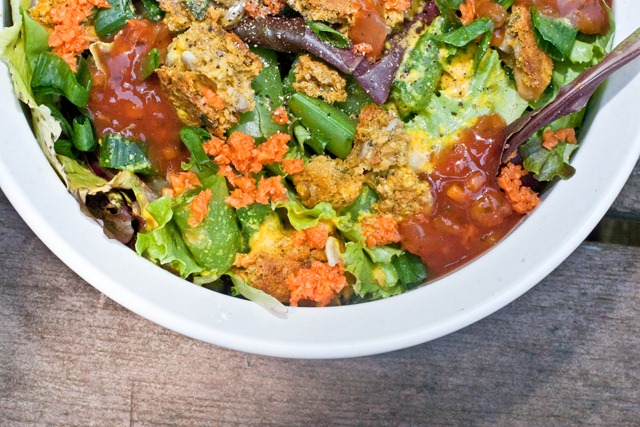 It was bliss in a bowl casserole dish.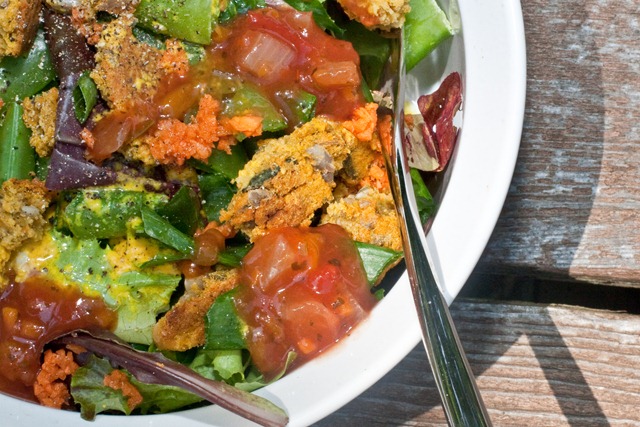 Now back to the pictures of pictures…
Firstly, Thank you for all of your wonderful suggestions and ideas!
Secondly, many of you were asking if I could put my prints in an Etsy store. I am definitely considering it. Does anyone know if it is possible to have an Etsy store automatically donate a percentage to charity? I would like to do that if possible.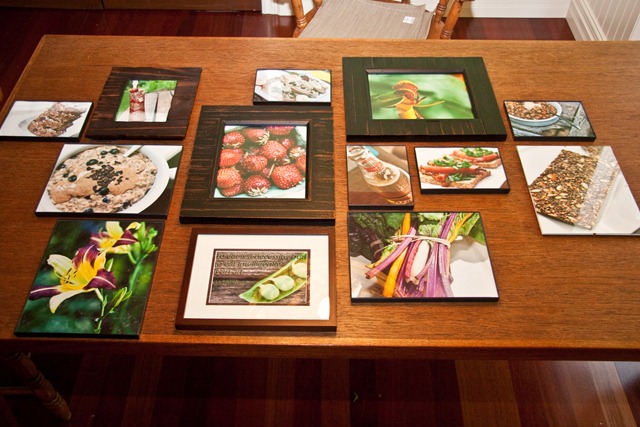 We are pretty happy with this arrangement above, but perhaps it could be improved by re-arranging a couple pictures…any ideas?
It will be going on this wall:
This was my inspiration (from Young House Love) I printed off the photo and brought it with me to the kitchen table!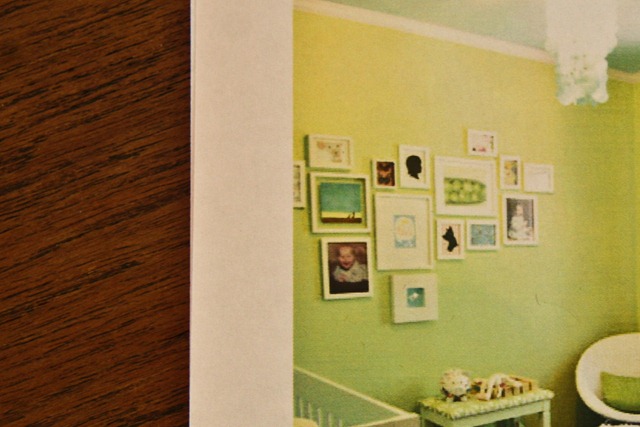 I would love if you could vote on your favourite arrangement below!
A)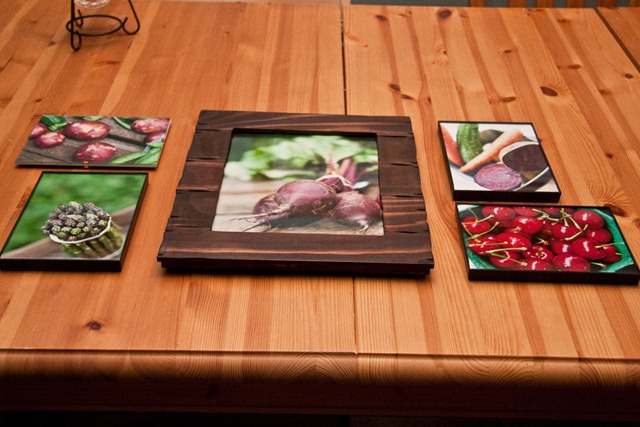 B)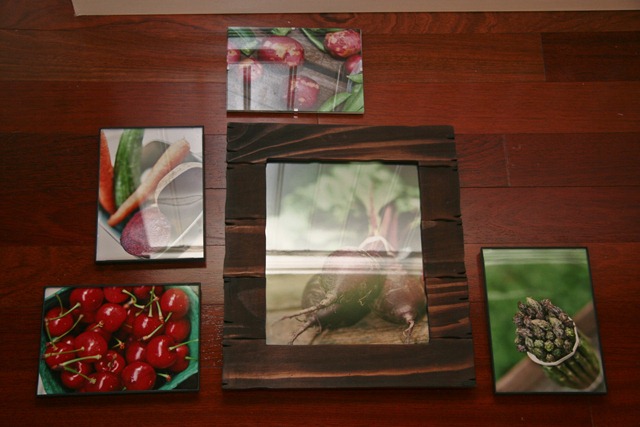 C)
D)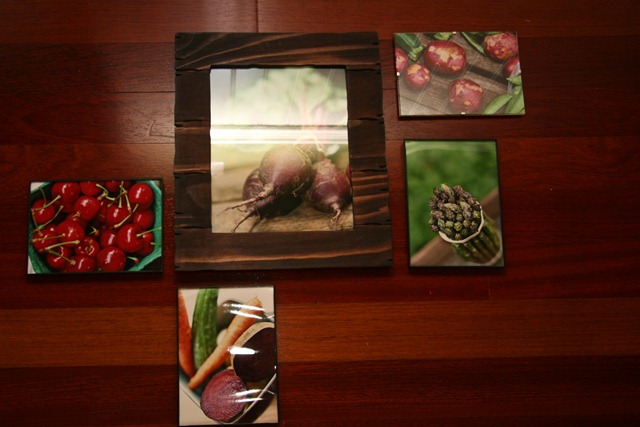 E)
F)
Note that this below is NOT included in the poll as it resembles a headless person!  First, carrot showgirls and now headless picture people, what next!?  :biggrin: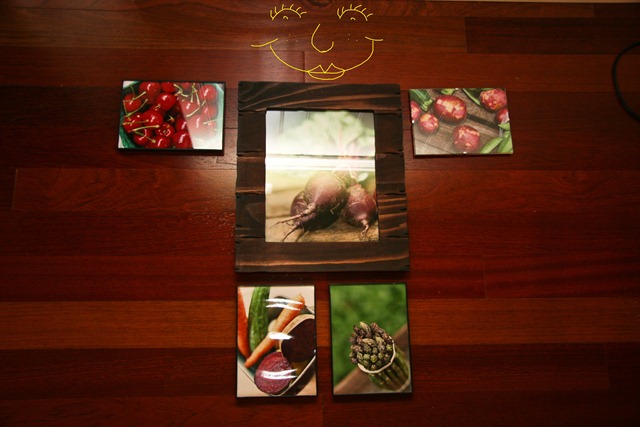 Arrangement A, B, C, D, or E (or perhaps another??) will be going on this wall: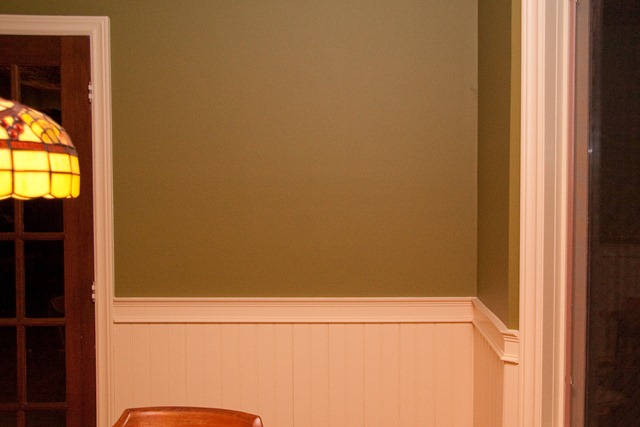 If you think of something else, please tell me what you would do instead!
See you tomorrow AM for tons of fun market goodies! I need to get back to my market prep…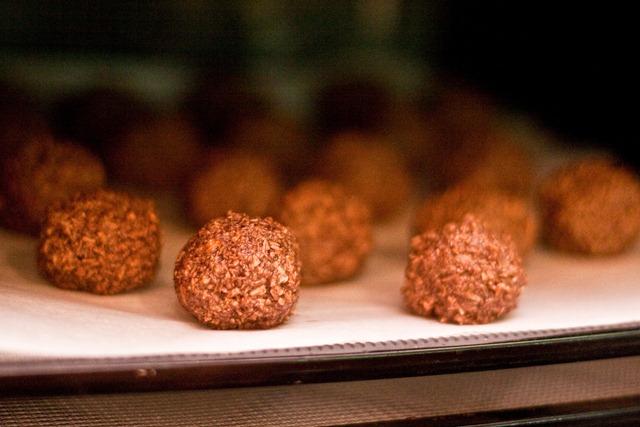 Bye!