Good morning!
Well, I did not accomplish my goal of staying off the computer last night…I was working until 11:45pm last night. Oops. Tonight will be lots of fun though. I have a fun outing planned and I can't wait to tell you about it!
Don't think you are a runner? Believing you can do it is half the battle…
Here is an uplifting story that a reader named Irene told me about and we thought you might be inspired too!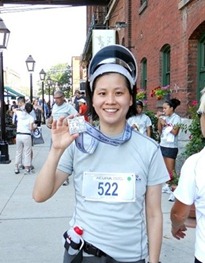 "Hi Angela! I left a message on your blog on June 5 saying that I felt inspired by your Acura 10-miler race recap and wanted to run the same race this year, but I doubted if I could handle it. 
You emailed me back and said I could try – and I did. 
I ran a PR of 2:10:26 at the 2010 Acura 10 Miler yesterday.
I'm super proud of myself. ;-)  Before May this year, I had never even run 3km in my whole life and I'm in my 40's.  I feel much better about myself after I started running ;-)
Thank you!
Congrats Irene! You are amazing and will be an inspiration for so many people out there who also think they cannot run a certain distance. Thanks for allowing me to share your success story!
Onto breakfast…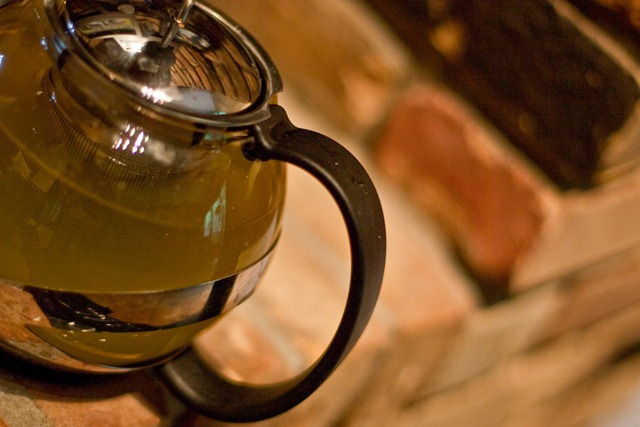 Wake me up before you go go (I woke up with that song stuck in my head!)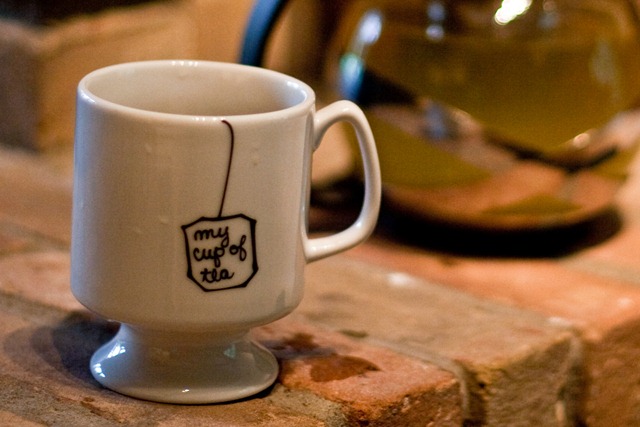 For breakfast I had vegan overnight oats that I prepared last night before bed. I decided to make a bowl of it this morning and throw in some fun toppings!
Almond Butter and Blueberry Jam Vegan Overnight Oats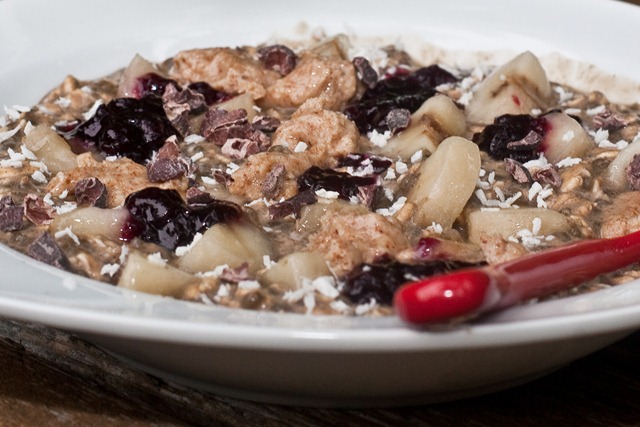 VOO Add in's:
The plant tried to stick his finger in for a try!!!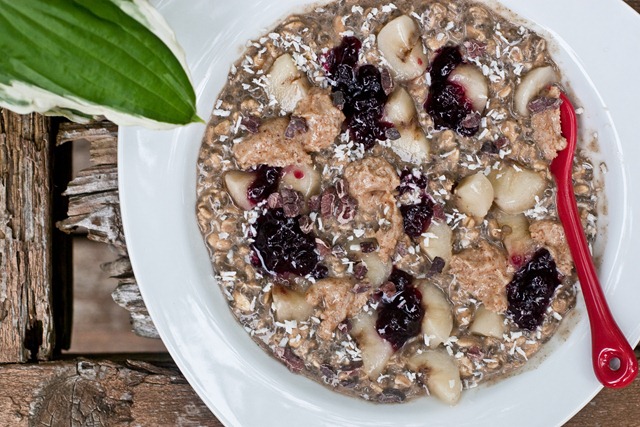 For some reason I am not crazy about nut butter in my vegan overnight oats! Unless it is incorporated into the banana soft serve that is. 
Back off plant!!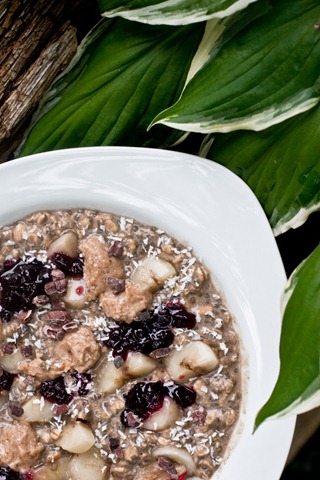 I really enjoyed the blueberry jam in this.
They were eying my breakfast too…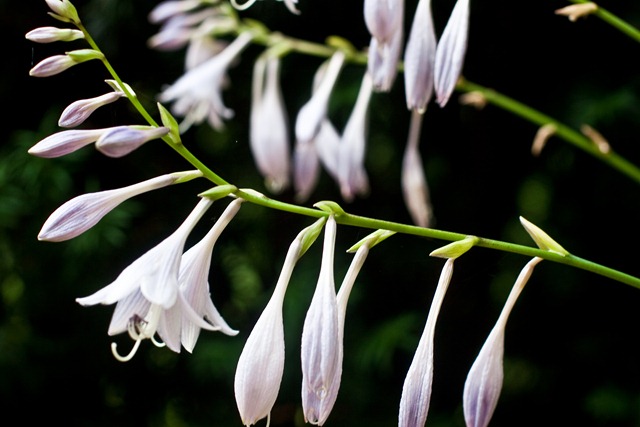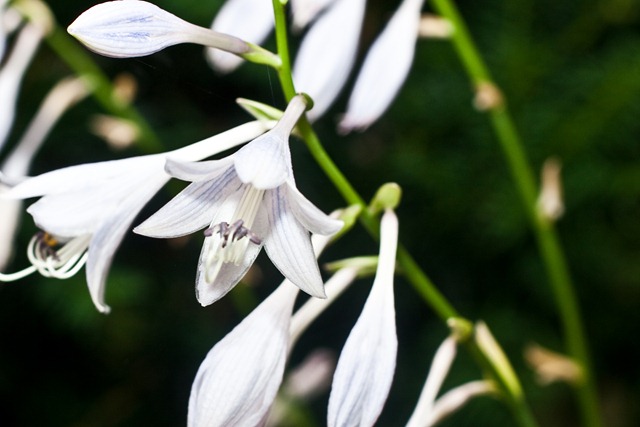 Health News Round Up
Here are some of my favourite health and fitness links over the past week. Enjoy!
Yummy food spottings:
Git er done!
[But also remember- "You can do anything, but not everything."~David Allen]   :biggrin: