Hello!
Thanks for sharing your book recommendations this morning as well as your goals of the week.
Hope your week started off great! My day has been intense, but I ploughed through over 11 orders so I feel really good about that! The only downer to the day was that we found out our treadmill needs the engine replaced. The treadmill repairman has already replaced the two rollers (1st outing), the belt (2nd outing), and now it is still ticking so he wants to replace the entire engine! Luckily the parts are covered with Landice treadmills (for life), but the labour is not (only up to 1 year)…and boy is the labour bill racking up! I swear I should have gone to school to be a repair woman.  Or an electrician…we were once charged $200 for an electrician to spend 5 mins. putting in a circuit breaker…
The theme of this week is all about the checklist. If I can complete my checklist this week, I will be one happy camper! I love having something physical on paper to look at. I haven't done a checklist in a while so it feels good to have one in front of me.
The theme of dinner tonight was to 'cross off' a bunch of veggies lurking deep in our crisper…
We now begin the countdown until the next CSA box. We have just 2 days left until our next one!
We had a huge bunch of asparagus to use up.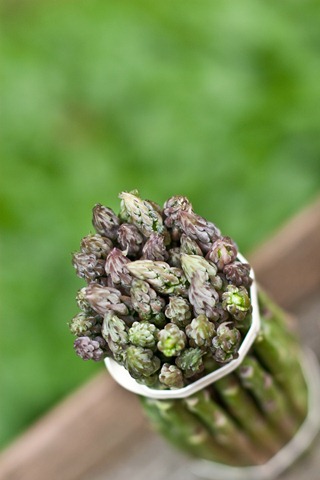 My absolute favourite way to eat asparagus is roasted with sea salt, oil, and black pepper. Classic simplicity.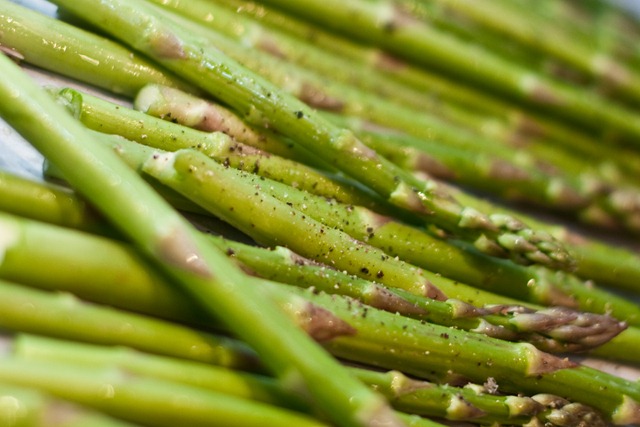 Easy Roasted Asparagus:
1 bunch of asparagus, rinsed and broken at ends
Freshly ground black pepper
Sprinkle or two of Sea salt
1 tbsp sunflower oil or oil of your choice
Directions: Rinse asparagus and break off the ends (they will naturally snap at the weak part). Place asparagus onto a baking sheet and drizzle oil over top. Move asparagus all around baking sheet until coated with oil. Sprinkle on sea salt and ground pepper. Roast in the oven at 400F for about 15-20 minutes, flipping once half way through.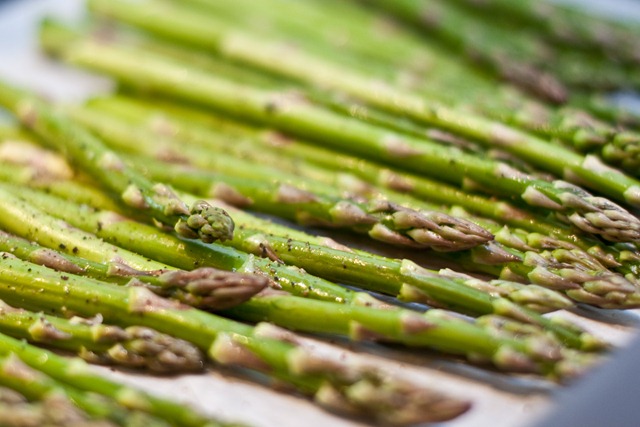 I also used up a bunch of red potatoes, green onions, and zucchini in another pan roast!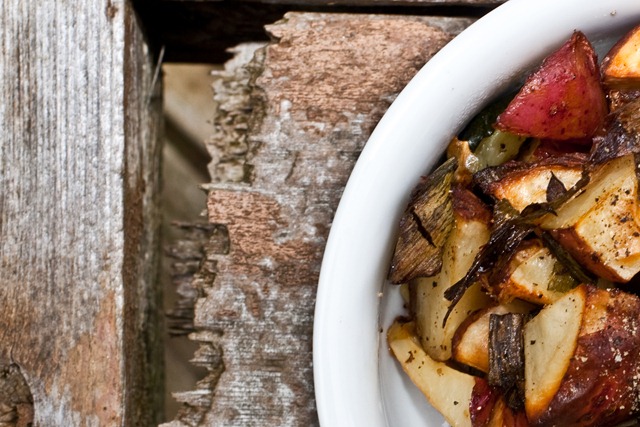 Maple Infused Red potato, Zucchini, and Green Onion Roast
Ingredients:
4-5 small red potatoes
2 zucchini
5 green onion stalks
Sea salt
Freshly ground black pepper
1 tsp sunflower oil or oil of choice
1 tbsp pure maple syrup
Directions: Preheat oven to 400F. Chop veggies and place on a baking sheet. Drizzle oil and maple syrup over top and massage the oil/syrup into the veggies making sure they are all coated. Sprinkle on sea salt and black pepper. Place in oven at 400F for around 1 hour, flipping once half way through. Potatoes should be crisp when ready and green onions will have a crunchy consistency like kale chips!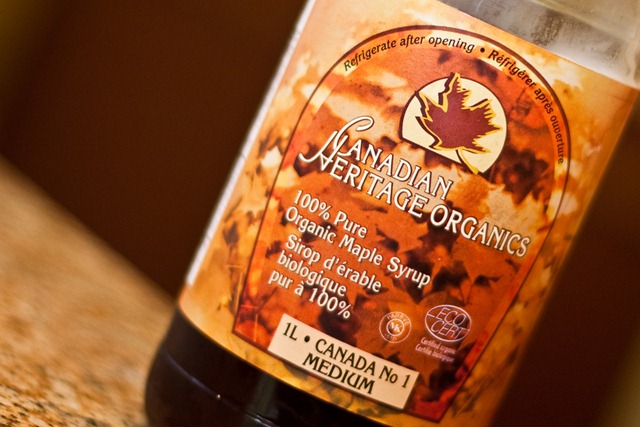 I put the red potatoes, zucchini, and onion mixture into the oven first (for 45 mins), then during the last 15 minutes of cooking I popped in the asparagus. Timing worked out perfectly!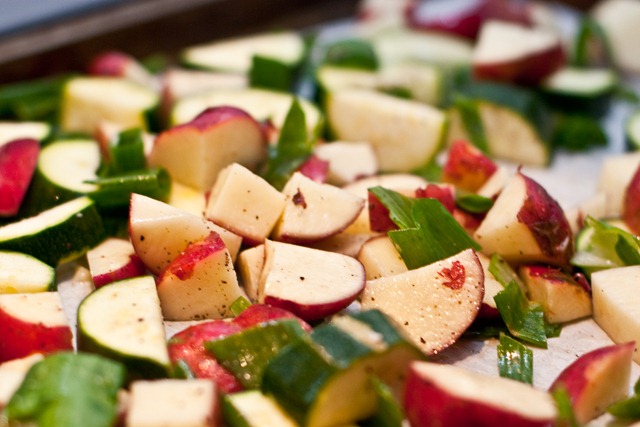 However I was ROASTING myself while the oven was blasting for an hour! The kitchen got so hot I felt like I was having hot flashes.
This was my first time having maple syrup on roasted veggies and it was killer!!! The hint of sweetness tasted amazing. Try it out you will love it!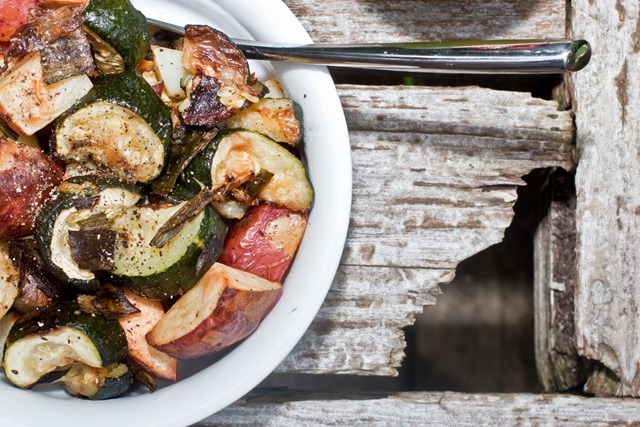 With a side of tomato paste, although I didn't use much of it because I loved the maple flavour of the veggie roast!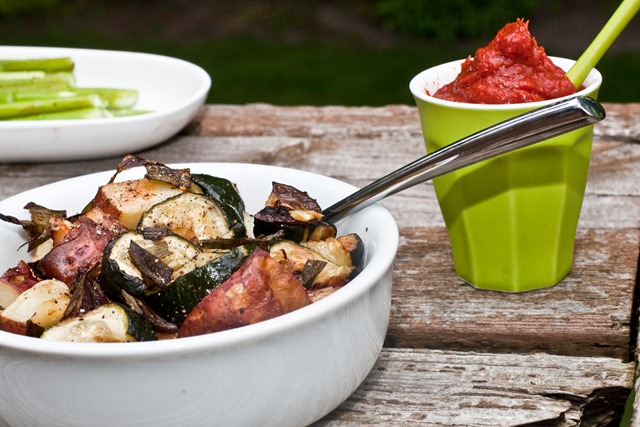 The green onions got so crispy and reminded me so much of kale chips!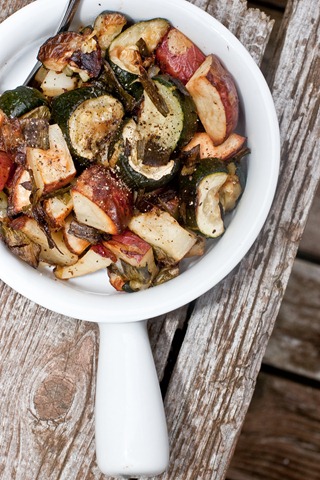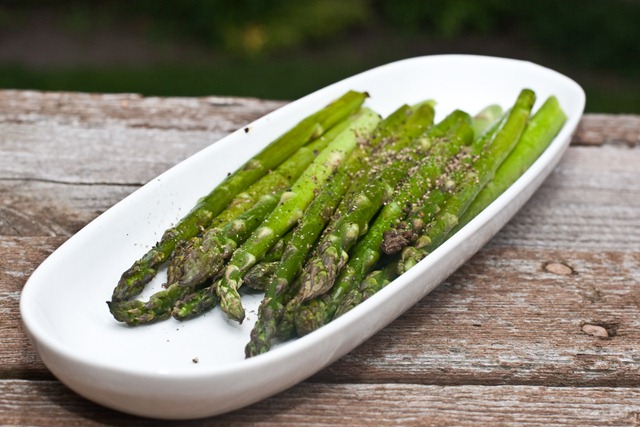 I love the crispy tops when asparagus are roasted…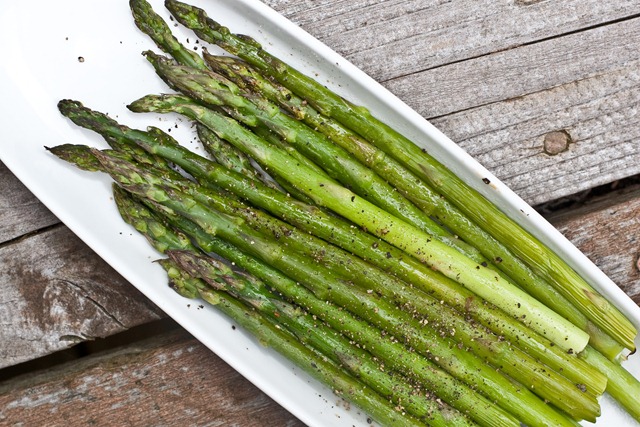 I don't know if I have ever had roasted zucchini before but it tasted incredible. I think the key here was slicing the zucchini very THICK. It shrinks in the oven, so if you leave it on the thick side it will remain a good size and very juicy! I wished I had more of it when I was finished!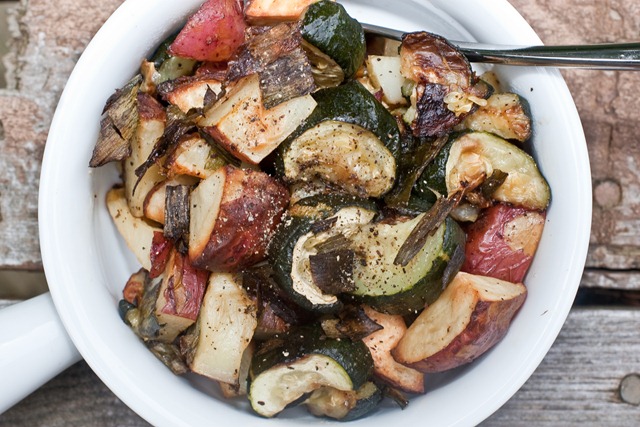 Dessert, a Dark Chocolate Coffee Mararoon…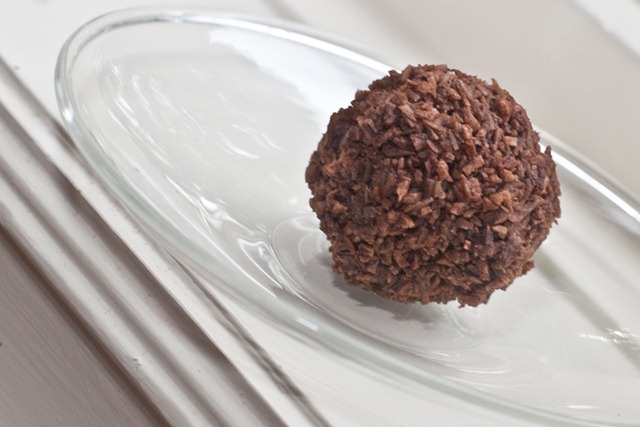 Eric and I are going to go on a relaxing walk around the neighbourhood (we try to get out every night for about 20 minutes in the summer). We love our summer walks! They are so peaceful and it gives us a chance to unwind from the busy day. Our summers don't last long so we need to make use of every minute we can!
Tonight, I also need to book flights and hotel for the Healthy Living Summit conference in Chicago. I am excited because I have heard that Chicago is an amazing, historic, and beautiful city and I can't wait to explore it. Eric is going to join me as well (but he won't be attending the conference). Anyone here from Chicago or been there before? What are the great sights to check out? Nice places to run? Restaurants? Anyone else attending the HLS?
Have a lovely evening and I will see you in the morning!