Good evening!
I hope you have had a great weekend. Today we had a fun meet-up at Calico Cafe in Toronto.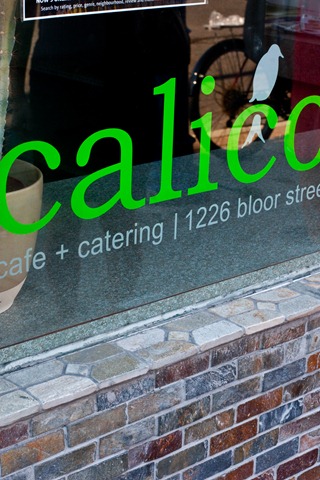 I was really excited to enjoy 'lupper' with these fabulous ladies.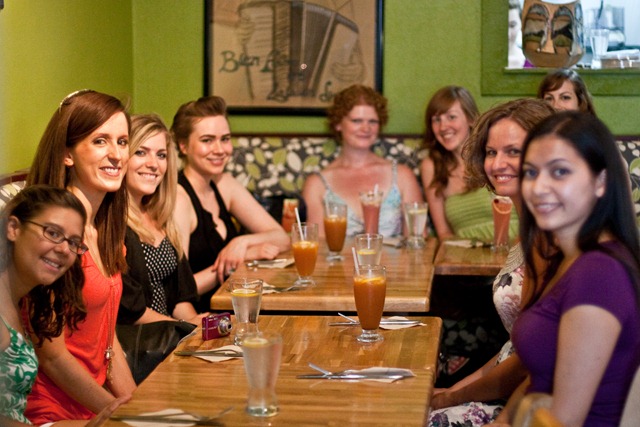 I love these ladies!!! We had a blast.
In attendance were: Kristin, Angela, Jess, Jenn, Therese, Callie, Susan, Laura, Jenn, and I.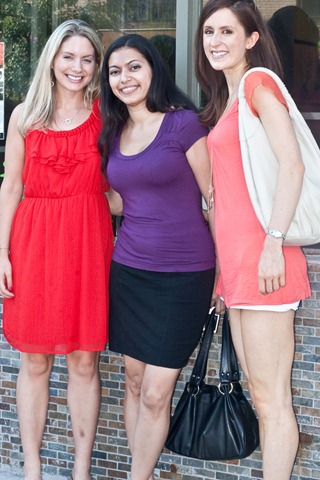 Please don't mind the dirt on my leg. I swear it wasn't there when I left the house!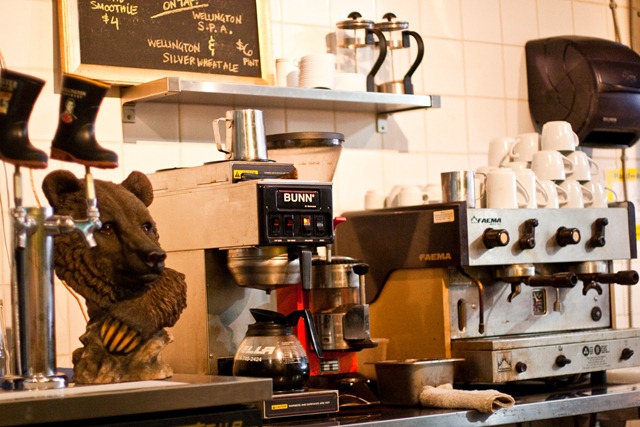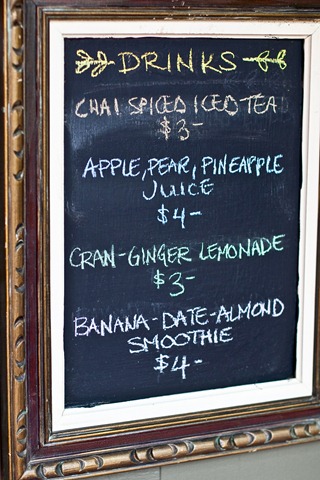 We started off with drinks and were disappointed to find out that none of their juices were fresh and you couldn't customize anything. Not knowing this, I asked for a veggie juice and was told that would not be possible. Then, I asked for the lemonade without agave and was also told that wasn't possible.
Lemon water it was!
They serve Brunch all day on Sunday until 4pm.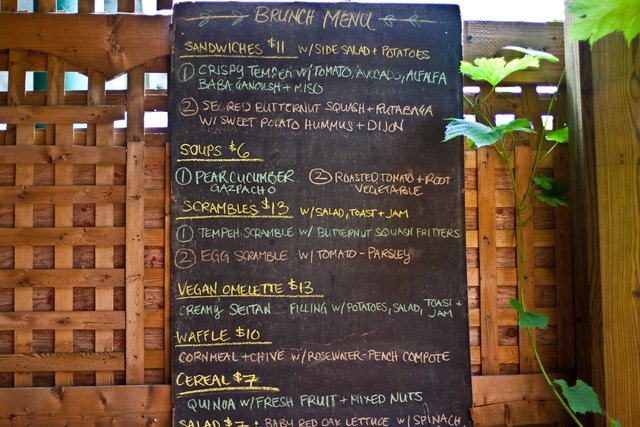 A bunch of us ordered this Seared Butternut Squash sandwich with sweet potato hummus, rutabaga, and Dijon.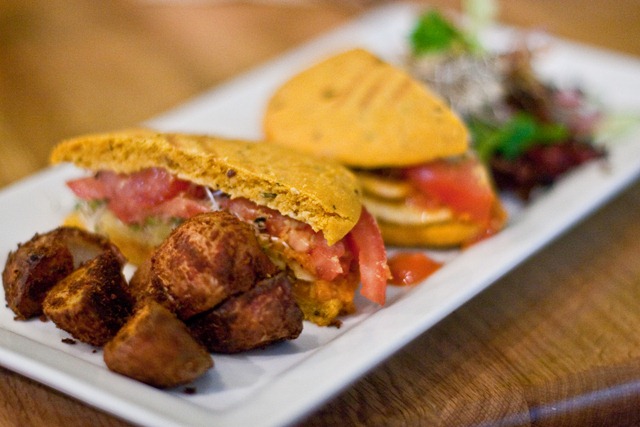 …and none of us liked it.
It basically tasted like oodles of Dijon sandwiched between two pieces of curry flavoured bread. It was a very strange flavour combination.
You know how sometimes you throw together sandwiches and they seem so wrong, but are so right? This was just wrong.  I also wasn't thinking to ask them to hold the Dijon since I don't eat honey. I tried scraping it off, but it still strongly over-powered the sandwich.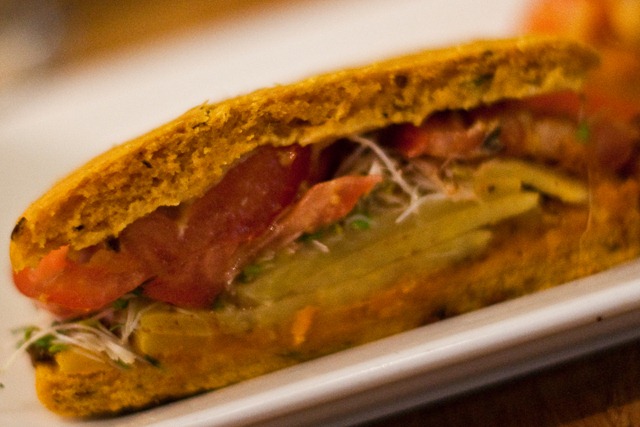 The pan fries also weren't great…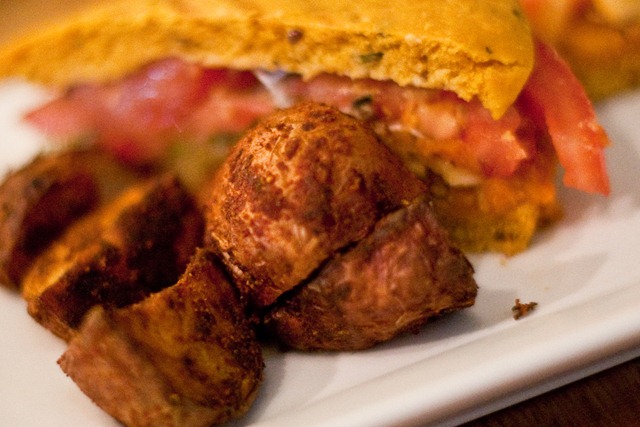 Same with the salad.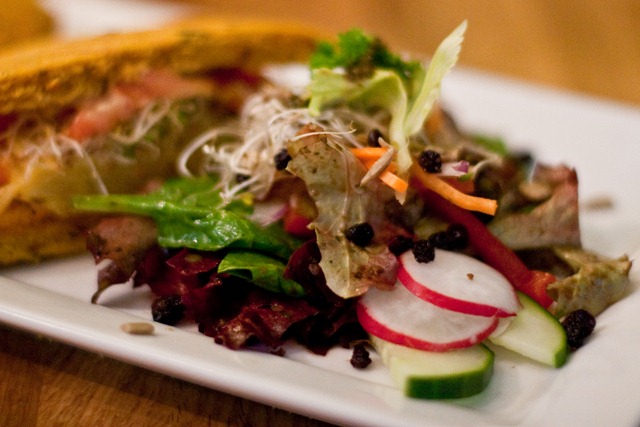 Verdict: Boo.
Others had the crispy tempeh sandwich…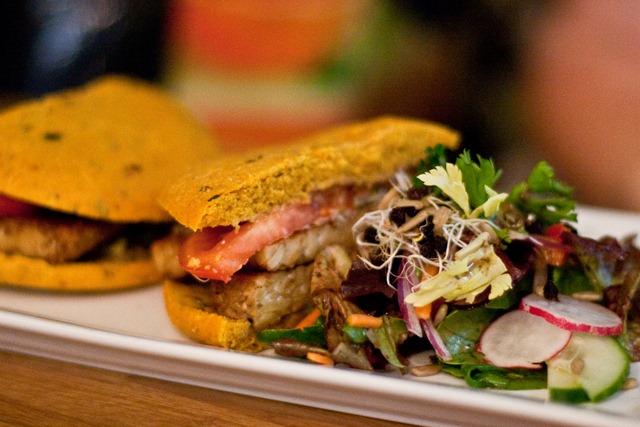 Verdict: It was quite salty and a bit too heavy on the tempeh and not enough veggies.
The Creamy Seitan Omelette: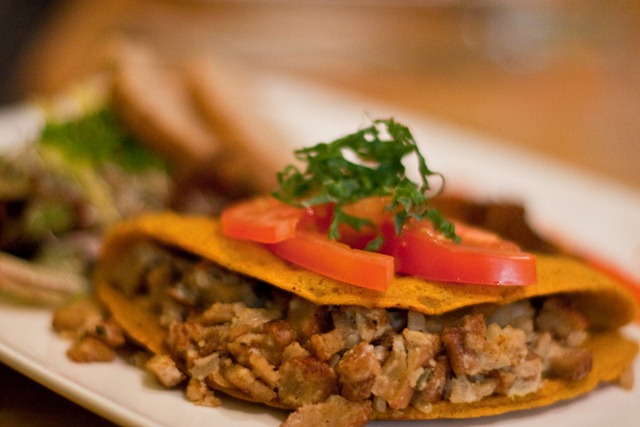 Verdict: The omelette was pretty good with a weird texture. The potatoes weren't great.
The tempeh scramble had a good review!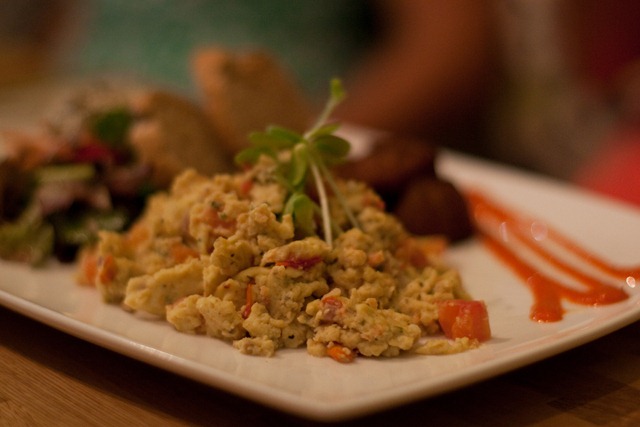 Verdict: It was excellent and tasted like stuffing! lol.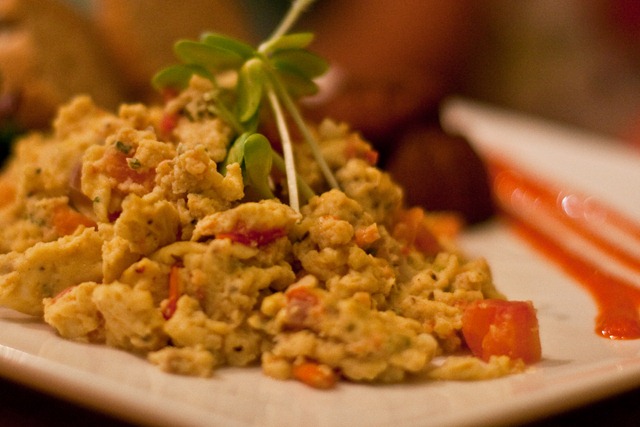 Overall impression:
The food did not meet expectations 
The menu was very heavy on tofu and tempeh (which is a nightmare for someone who can't eat much soy).
The service wasn't overly friendly and the cafe lacked atmosphere.
I did love that they grow their own herbs out back…!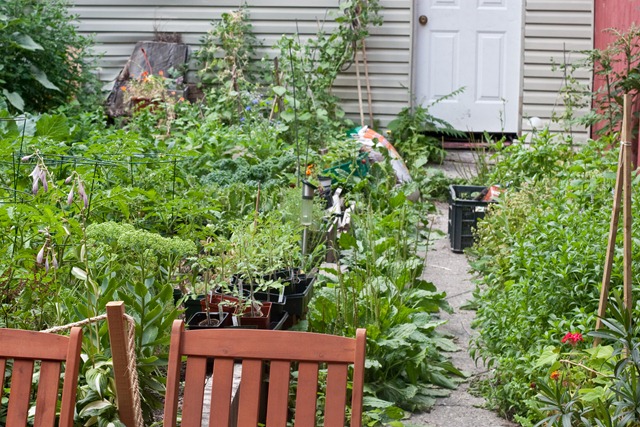 To date, nothing compares to Fresh restaurant. Not Fressen, Kindfood, or Calico cafe (click links for my reviews).
Calactus Cafe is a very close runner up to Fresh. The reason why we didn't go to Fresh for this meet-up is because Fresh doesn't take reservations and last time we ended up waiting 40 minutes for a table with such a large group.
The company was fabulous and we had a great time chatting away! :biggrin: What a fun group of ladies.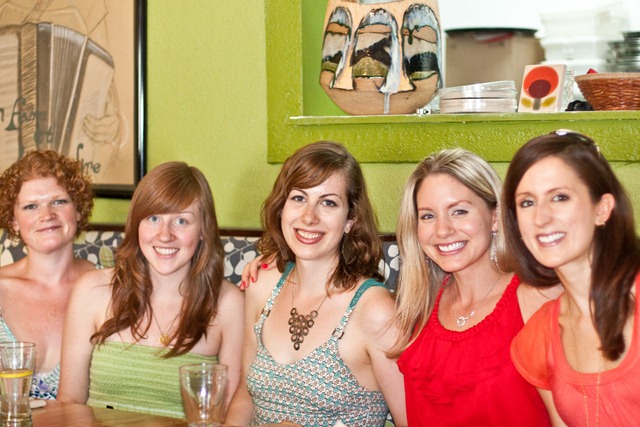 PS- Sketchie says: WHATZZZZ UPPPPP my peeps?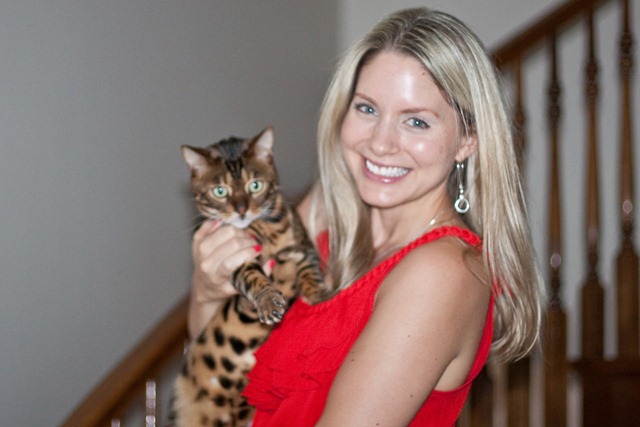 His mad face when I pick him up:
He loathes when I hold him and squirms and digs his claws into me until I put him down. A tear hits the ground and I admit defeat finally putting him back on the ground.
I'm off to finish up some laundry that I started earlier and then plant myself on the couch. I need to rest up for another crazy week ahead.
Have a good night!