Good morning!
I am just taking a quick break from my 20+ shipments that need to go out by noon today…better type FAST!
Last night, I set my alarm extra early because I knew I wanted to squeeze in another early morning workout before the heat got really intense. Yesterday's run was supposed to be a long 8-miler, but since I ran 3 miles, I wanted to crank out 5 miles early this morning. I was on the road by 6:30am and it was already 22C/72F out there and the temperature was climbing! It climbed a degree from the time it took me to put on my sneakers, so I knew I had to get out there fast. I shoved a couple dates in my mouth and was on my way.
The run:
Distance: 5 miles
Time: 42:27
Avg pace: 8:19 min/mile
My goal for this run was to run each mile quicker than the last. Not an easy goal by any means…
Mile splits:
Mile 1: 9:00
Mile 2: 8:18
Mile 3: 8:18
Mile 4: 8:08
Mile 5: 8:02
Mile 5-5.10: 0:38 secs (6:20 min/mile pace)
Except for repeating my pace in mile 2 and 3, I accomplished my goal!
I felt so amazing after this run…it was very tough and there were lots of hills. By the time I got home the temperature was already 26C and hot, hot, hot. So happy I got out there early.
I also discovered that I am hooked on early morning workouts again!
For years, I always worked out within 15-30 minutes of getting up, however with how busy the bakery has been, my mornings are super time-crunched and rushed. I think I am going to try to rearrange my schedule a few days a week so I can squeeze in these early morning workouts because they make all the difference in my energy levels. I just feel so good knowing I got in a great workout before even beginning my day. I think even working out 2-3 mornings a week would make a huge difference in how I feel.
All I wanted after my COLD shower was a juice!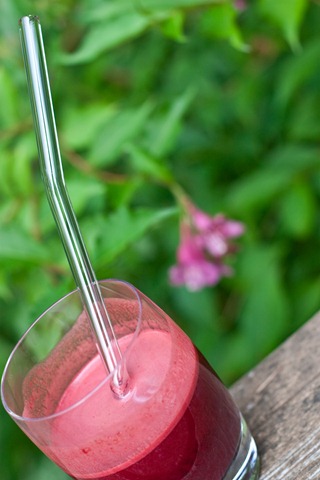 Composed of 3 carrots, 1 beet, 1/2 lemon. It was all I had left so it had to do.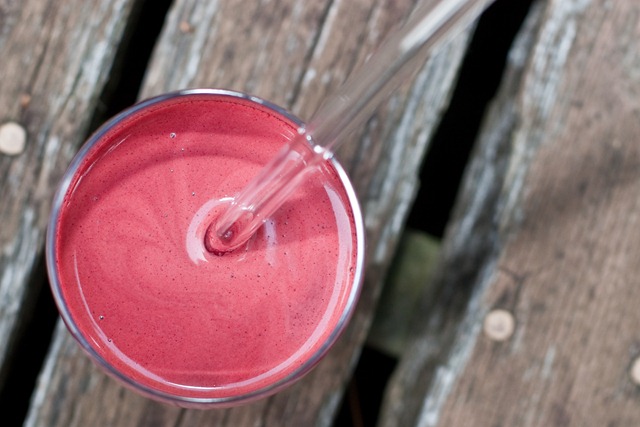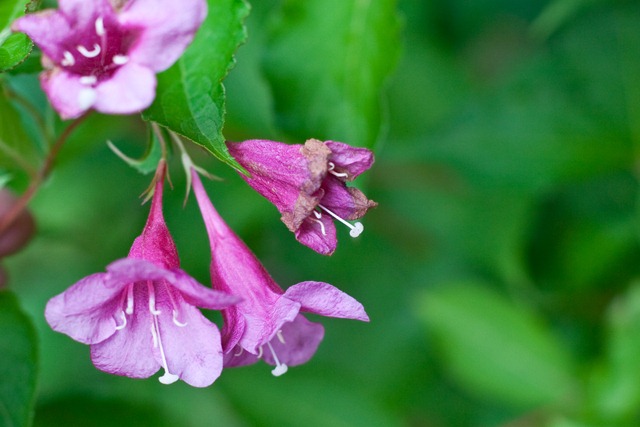 It hit the spot and gave me energy needed to make my breakfast…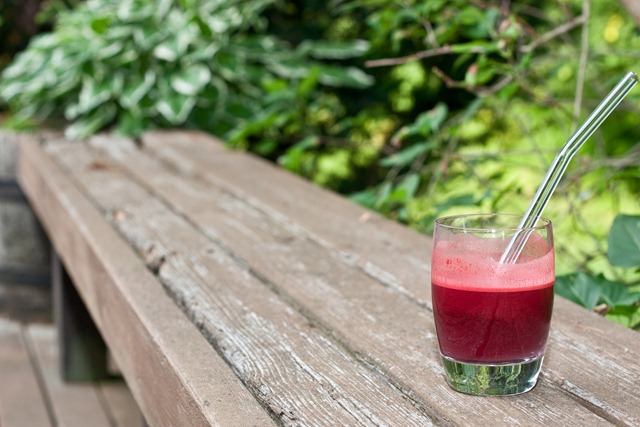 Vegan Overnight Oat Parfait was on the menu today.
I was out of bananas except for 1/3 of a tiny frozen banana, so I pitted a bunch of cherries last night and froze them. I made Cherry Soft Serve using 3/4 cup frozen, pitted cherries and 1/3 frozen banana in a food processor.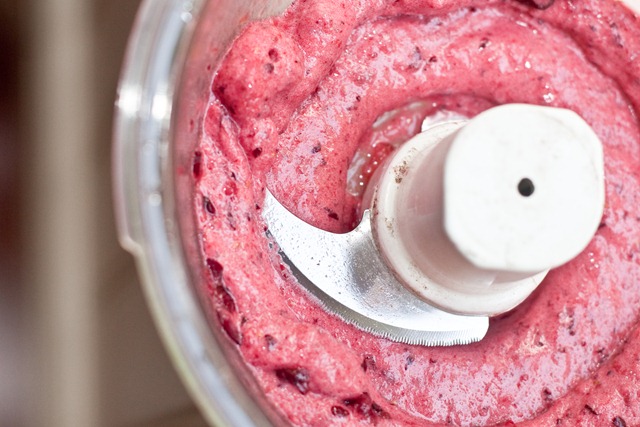 It certainly lacked the creaminess that the banana gives it.
For the vegan overnight oats, I tried something new last night and used cocoa powder in the mix. I used 1/2 cup oats, 1 cup almond milk, 1.5 tbsp cocoa powder, and 1 tbsp chia seeds.
Unfortunately it turned out super bitter!
I had to add maple syrup to sweeten it up. For some reason the oats + chia seeds didn't absorb the milk either so it was super runny. All and all it was a VOO fail.
Once I added some maple syrup it tasted better but it was still runny.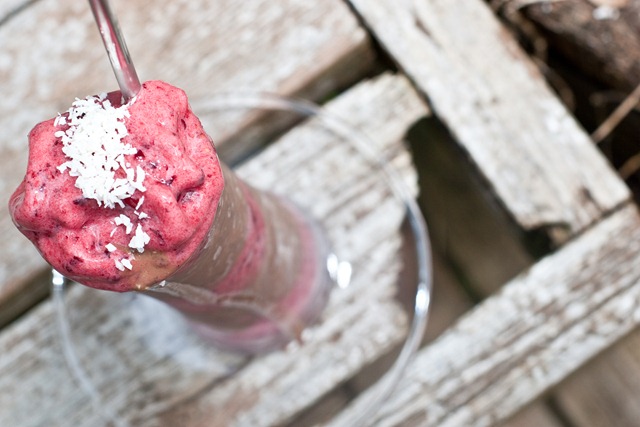 I mixed a bit of soft serve with the VOO with each bite and it tasted much better.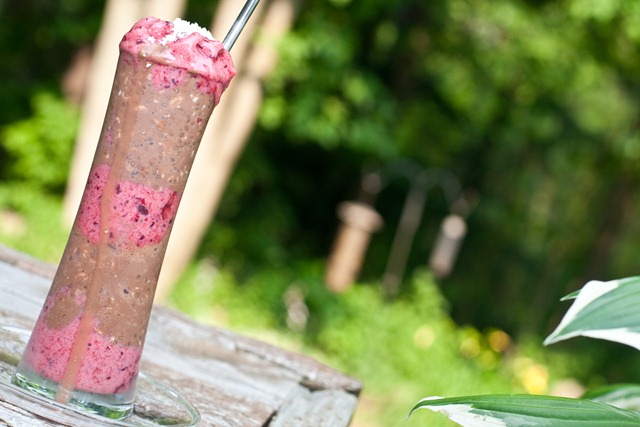 So much PINK this morning!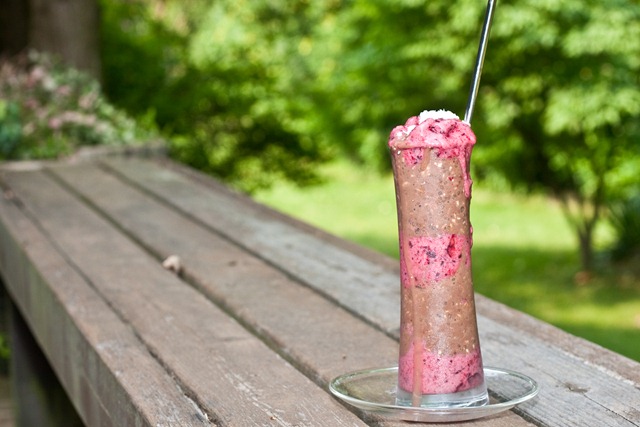 See you tonight for a really fun recipe I am excited to tell you about. Have a lovely Tuesday!