Happy Friday!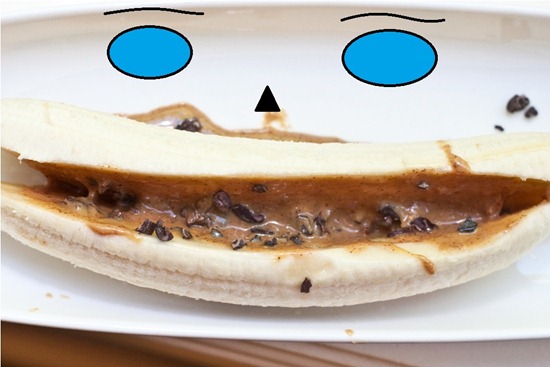 I just couldn't resist! :biggrin:
I told you last night that I discovered a fun post-workout treat. I decided to make a twist on the classic banana and nut butter 'sandwich'.
I'm sure this snack is not new to many of you, but it was a first for me!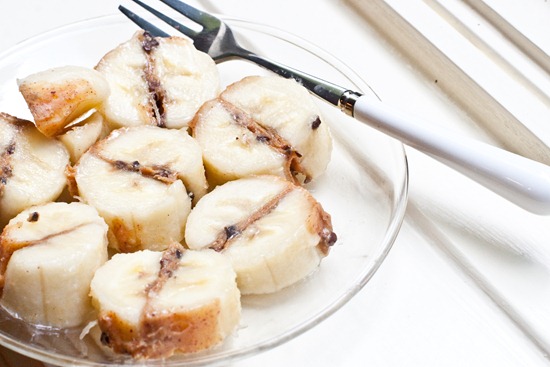 Chilly 'Naner, Nib, 'n Nut Butter Sandwich
Ingredients:
1 banana, sliced along the length to create 2 halves
1-2 tbsp peanut butter (or nut butter of your choice)
Cacao nibs or chocolate chips for sprinkling
Directions: Slice banana along the length to create two halves. Spread with a layer of nut butter and sprinkle with cacao nibs. Assemble the banana back together by placing the halves onto each other. Pop into a container and place in the freezer for 1-4 hours, making sure not to allow it to completely freeze. Enjoy whole or by slicing into rounds, after a hot + sweaty workout!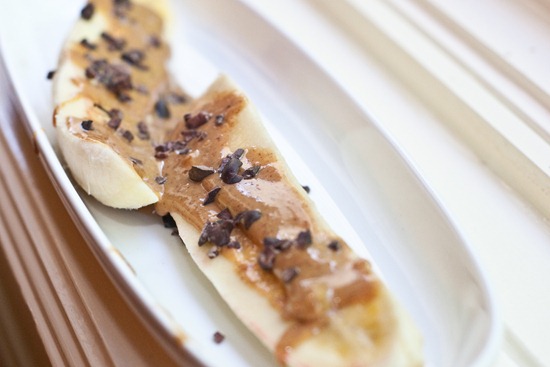 Mmmmm! Loved this after my run yesterday! It was so refreshing. The key is to not freeze it for too long. The goal here is cold, but not hard and frozen completely.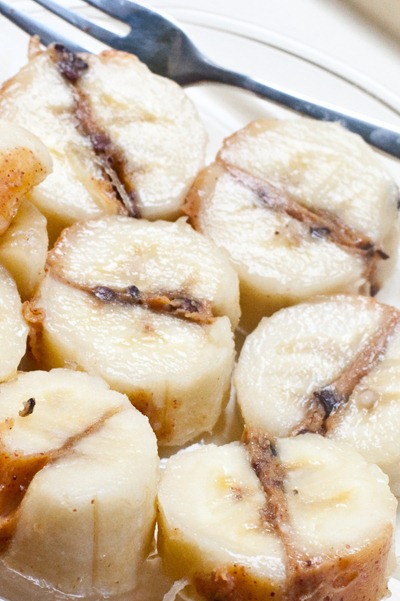 The cacao nibs gave it a great texture too!
I started this morning with a fresh juice composed of 1 large beet, 2 carrots, 1/2 a lemon, small piece of ginger, and 1/2 a cuke: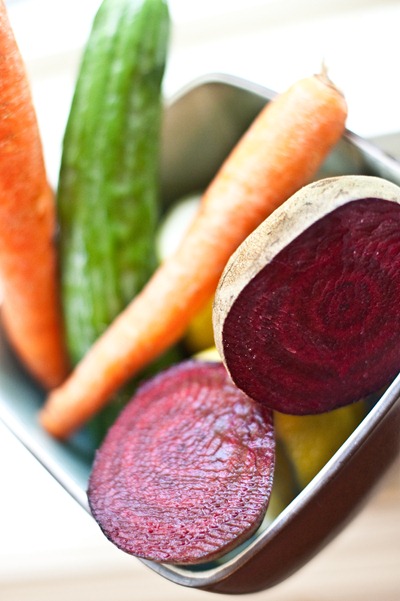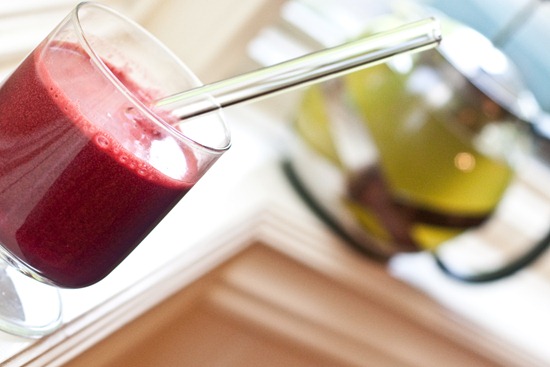 Along with Japanese Sencha green tea…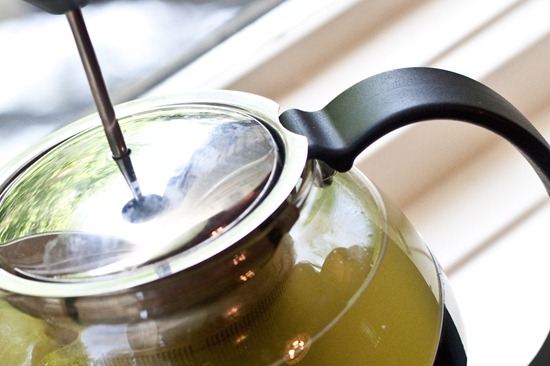 I got to work making Glo Dough and Chocolate Macaroons for the Oakville Organic Farmer's Market tomorrow.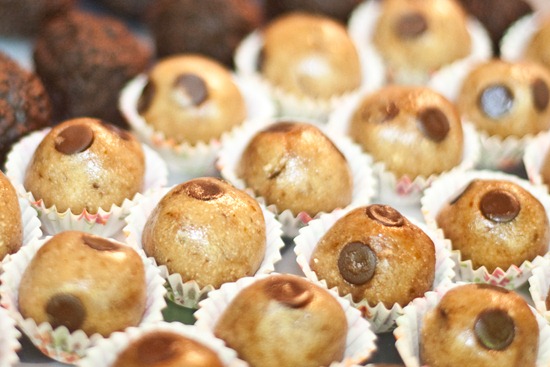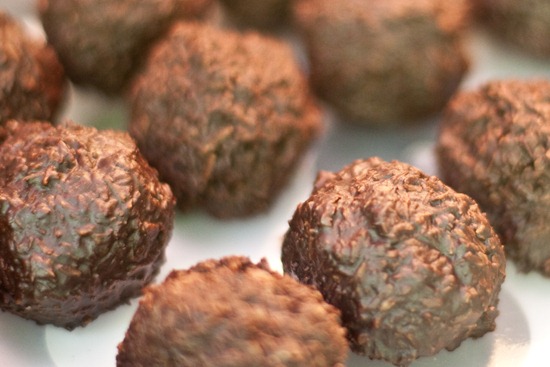 I am having fun experimenting in the kitchen with new goodies!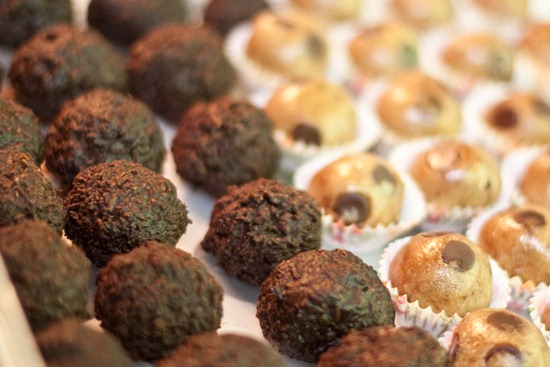 The rest of the day will be devoted to making Glo Bars for tomorrow, paper work, and banking. I also need to call the government and find out how the new HST tax is going to effect my business.
Word on the street is that Eric is making me breakfast this morning so I am eagerly awaiting getting my tummy (haha I just wrote 'yummy'!) filled.
Today's question: What are your favourite desserts or treats, if you could have anything in the world?
I am a pretty classic girl…I love cupcakes or a slice of cake with tons of delicious piped, thick, frosting. I also love pumpkin pie, rich and moist banana bread, macaroons, soft ginger cookies, and cookie dough. Mmm, this just gave me a huge craving to make banana bread now!
I'll see you later. Have a great Friday!