Greetings! (aka: Hellllloooooooo)
What a day!
So interesting to read all of your comments about your earthquake experience today. The news is now reporting that it was a Magnitude 5.0 earthquake that originated in Quebec from 18 km in the ground. Crazy!
However, I carried on. I had a race to fuel for and lots of work to do!
The theme of my pre-race eats = Green, Carbo, Clean!
Ezekiel toast with curried couscous and basil…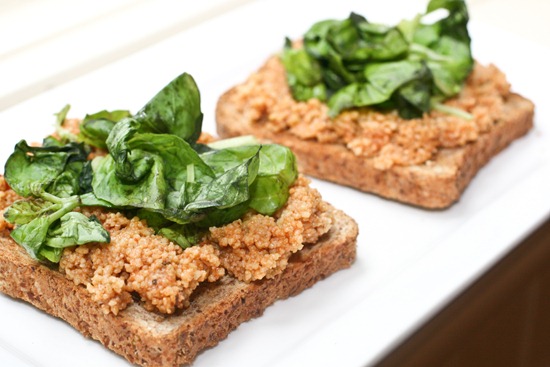 I got up from the table and promptly put some salsa on it. Perfect-o!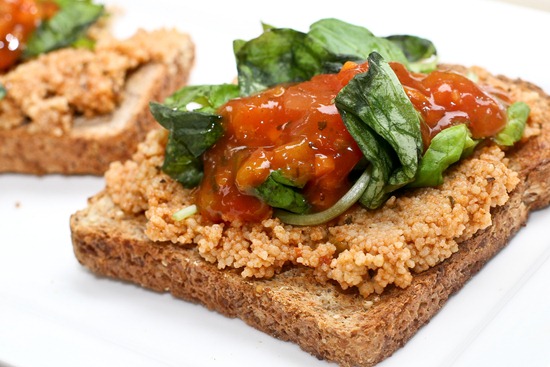 With a Green Juice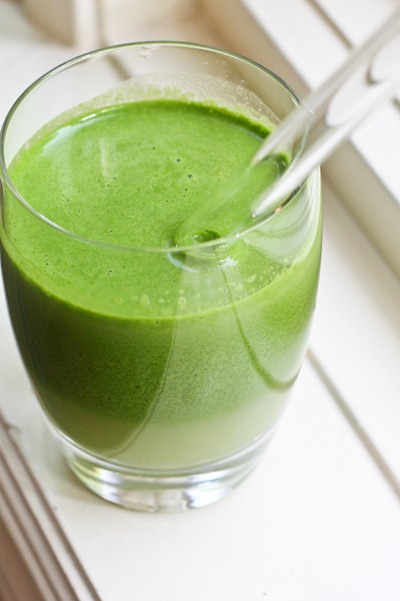 Note- this is the first time my juicer has ever gotten any juice out of a leafy green before! I have tried juicing kale before and did not get a drop of juice out of it. I'm not sure what I did differently with this spinach, but it came pouring out. I think it might have been due to placing a couple items on top of the spinach (lemon, apple) to hold it in place…
The juice contained spinach, 1/2 a lemon, 1/2 a cuke, and a tiny apple.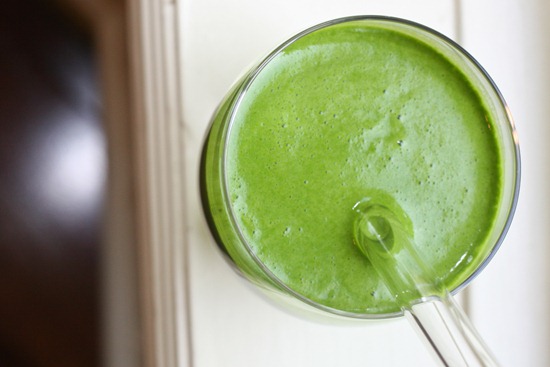 Yum!
Dessert was Trader Joe's Fair Trade Dark Chocolate! LOVE this chocolate so much. My heart goes pitter patter.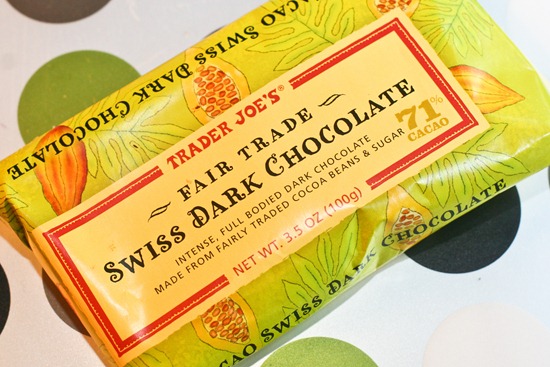 8 squares for good measure!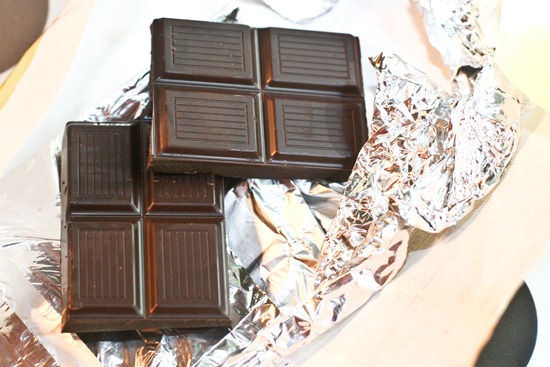 Afternoon fueling snacks were a Liberate Raw + GF Glo Bar…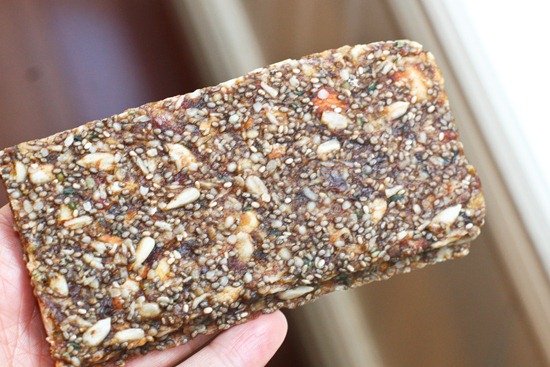 A TJ's Raspberry Fruit Leather…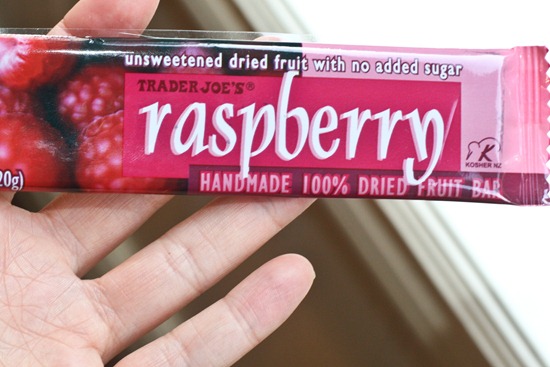 I used to eat fruit leather all the time as a teenager. I'd like to make my own in the food dehydrator, actually! Specifically dried mangoes…oodles and oodles of dried mangoes. Mmmmmm.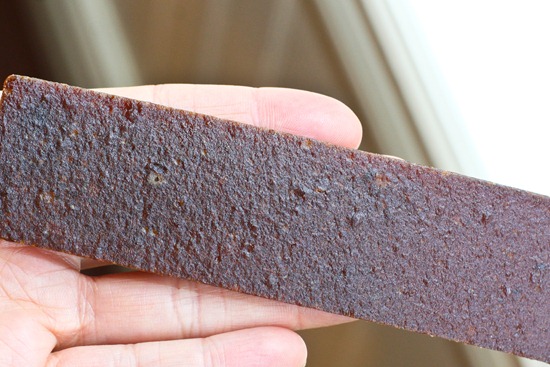 ….and late afternoon, a Green Monster. I wasn't sure how to fuel for an evening race, so I figured Green Monsters were always fine with previous races so I decided on that! Can't go wrong with a monstaaaa.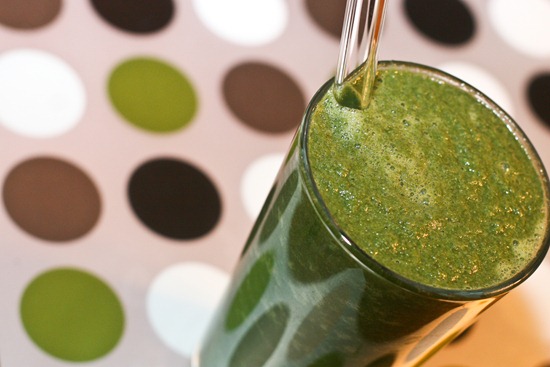 It contained: 1 tbsp peanut butter, 2 cups Red Russian Kale (that was the mystery veggie from last week's CSA!), 1 cup hemp milk, 1/2 scoop Amazing Grass Chocolate Amazing Meal Powder, 1 tbsp chia seeds, ice, ice, baby.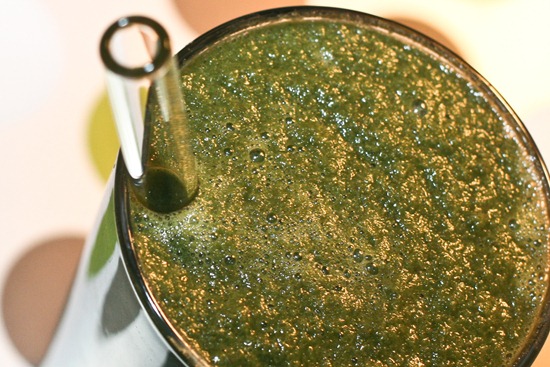 It was thick and chewy. :ermm: I might have good news on a new blender coming soon though…
So yes, I was fueled up.
But I was still undecided about the 5-mile race in Toronto. This called for a phone call consultation to OSGMOM. She was less than thrilled for me to be going given all the crazy circumstances today. I also consulted Karly.
She said…
I think there have been enough warning signs today to give yourself permission to not go to this race:
1. Earthquake
2. Crazy protests in Toronto
3. Sweltering heat
4. Torrential downpours/severe thunderstorms expected tonight
5. Possible looming tornado!!!!!

Do you need anymore reasons? :biggrin:
Sometimes all you need is a worried mother and friend to tell it like it is. Reluctantly, I made the call to skip the race, BUT to make things fun for myself, I hosted my own race, much like Caitlin did with the Chickpea Masala 10k Race.
I called it….
The Earthquake Run & Shake 5 Point Oh…No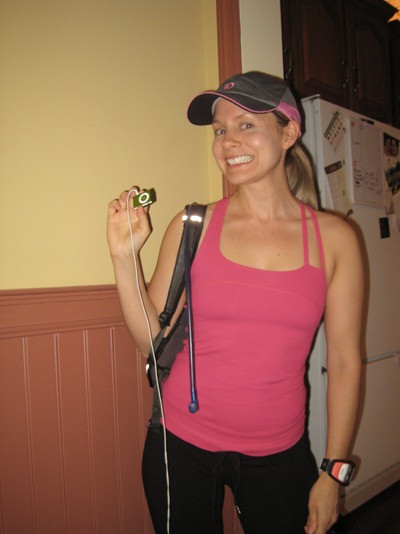 I didn't have much time to advertise though, so the turn out was a bit less than expected!
I approached the start line and checked the mailbox while I was waiting. Awesome.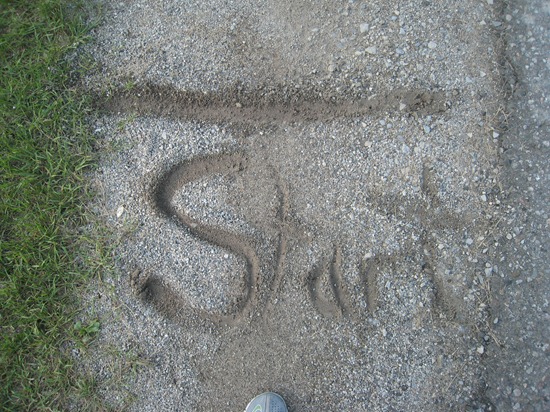 To my surprise, I was in the FIRST Corral, so that right there was a confidence booster. Sadly, I did not see any elite runners though. I think they were 'running' late.
Then, the horn sounded and off I went, filled with adrenaline!
Mile 1:
Right from the start of this race I knew it would be a struggle. The air was thick and humid and the temperature was 29C with a humidity of 37C! The air felt like a damp cloth that had been sitting in a steam room. Gross. Luckily I had my Camelbak on me and it was full with COLD water, so I was good to go. The Camelbak has made my runs SO much better. Having water easily accessible on a run is truly amazing. I am used to the extra weight now too so that is not a factor.
Mile 1 time = 8:15 min/mile
Avg heart rate = 162 bpm
Max heart rate =  174 bpm
Mile 2:
The storm clouds rolled in and the wind picked up!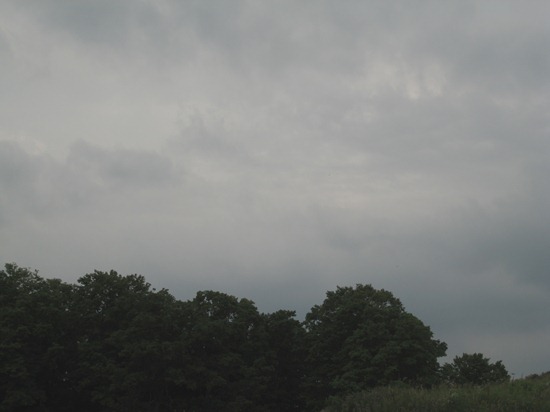 Hence, 'OH NO'
I knew right then and there that I had to turn back because the storm was approaching quicker than expected. I pictured the ground opening up and swallowing me whole, but I persisted on. I figured if it did, that would be a pretty cool way to kick the bucket. The wind was refreshing, yet it made the run much more difficult. I was able to pick up a bit of speed despite this.
Mile 2 time = 8:12 min/mile
Avg heart rate = 167 bpm
Max heart rate =  174 bpm
Mile 3:
It started to rain during the last 0.5 mile stretch and this was great inspiration to boot it home! I ran fast and I ran hard. I decided a 5k race would have to do! During the last 1/4 mile it POURED rain and I felt like I was in the Amazing Race or something. That, or I was Rocky. Probably Rocky actually.
Mile 3 time = 7:50 min/mile
Avg heart rate = 166 bpm
Max heart rate =  182 bpm (sprinting at the end! Wheeee)
3 mile race stats:
Time: 24:17 min/mile
Avg pace: 8:06 min/mile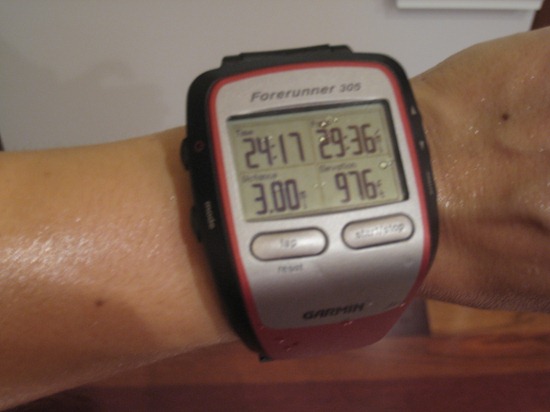 [That is not all sweat… it was raining too! But yea, it's mostly all sweat I guess. lol]
As I approached the 'finish line' no one was in sight and amazingly, I WON the race! :lol: I even took home this awesome 1st place ribbon!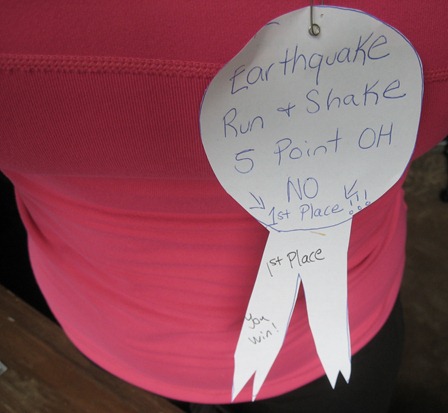 I can assure you, I will not be taking this bad boy off for a while.
I have some post-race fuel waiting to be consumed. Have a good night!