Helloooooo!
Today has started off crazy as most Mondays do. I have been going strong since 5:45am in the bakery with about 300 Glo Bars to catch up on since I was so busy preparing for the Farmer's Market last week (for the recap of Saturday see here!). I also have a big order for Ambrosia to do today. Today is going to fly by… Hopefully I can squeeze in my planned run this evening after it cools down.
Breakfast was a delicious Cherry Carob Vegan Overnight Oat Concoction!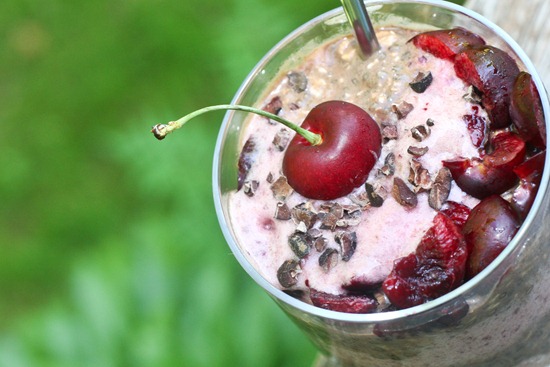 Cherry Vanilla Banana Soft Serve…using 1 frozen banana, 1/4 tsp vanilla, and 1/3 cup pitted cherries: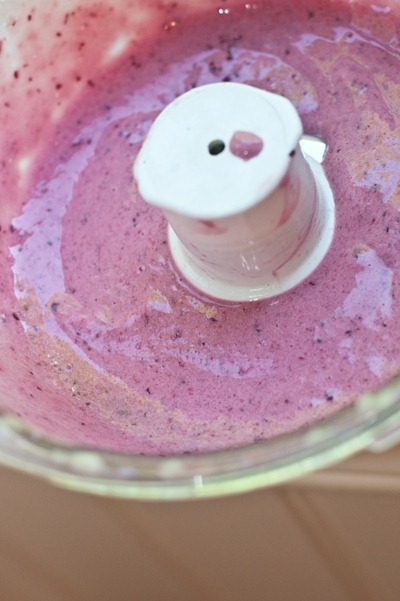 The Carob Vegan Overnight Oat recipe can be found here. Carob powder is so amazing in VOO…it gives it such a nice sweetness.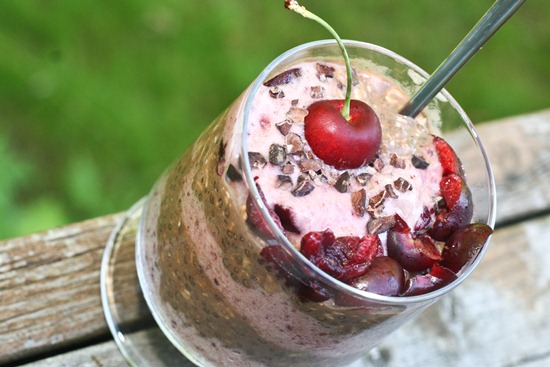 I have also been using 1/2 cup of oats in my VOO lately because I find that it holds me over a bit better.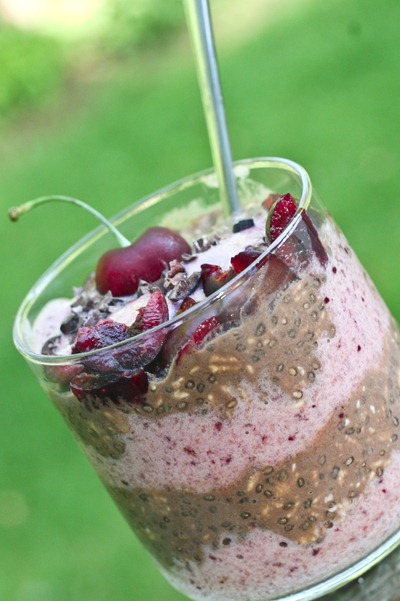 Fun cherry pictures ensued…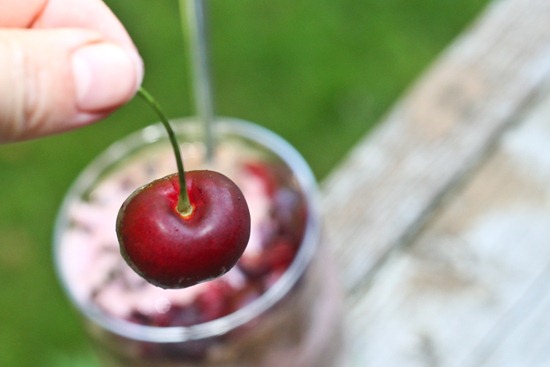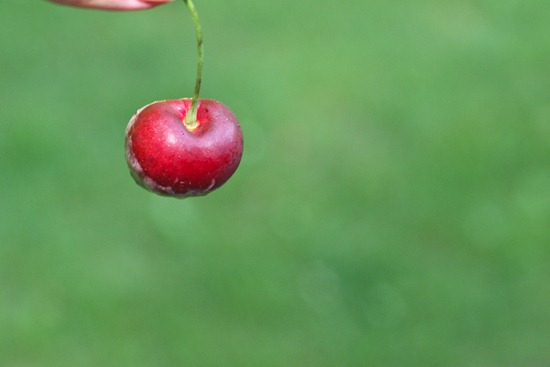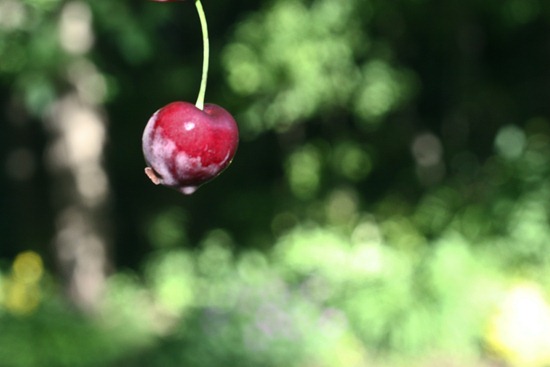 Sadly, I am almost out of cherries. I need to pick some up at the Oakville Organic Farmer's Market this Saturday before they sell out again. Last week they sold out around 10:30am, as well as a lot of produce, so if you are planning on going I suggest getting there right for 9:30am. Doesn't 9:30 seem late for a Farmer's Market to begin? I wish it started at 8am…that would be better I think.
I had an early lunch today that started with a fresh, energizing juice…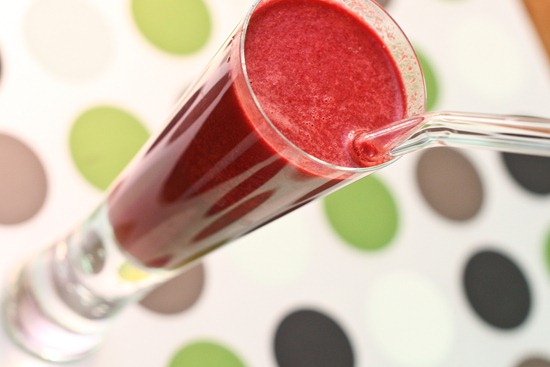 The juice contained 2 beets, 3 carrots, 1/2 lemon, 1/2 lime, small piece of ginger.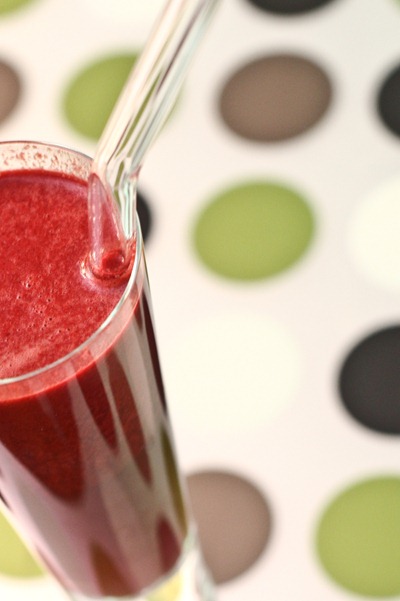 I also made a BASIL, avocado, hummus, black bean, and EVOO + sea salt open-faced Ezekiel sandwich.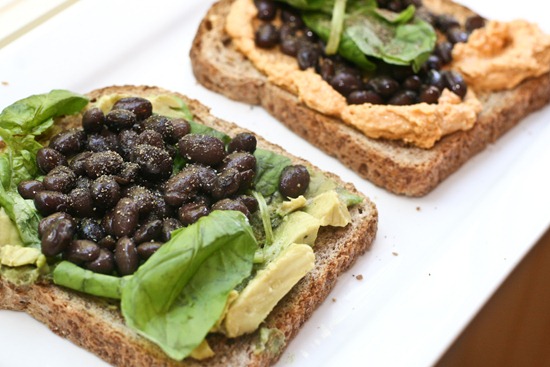 SO GOOD!!!!!!!!!!!!
On the side I had…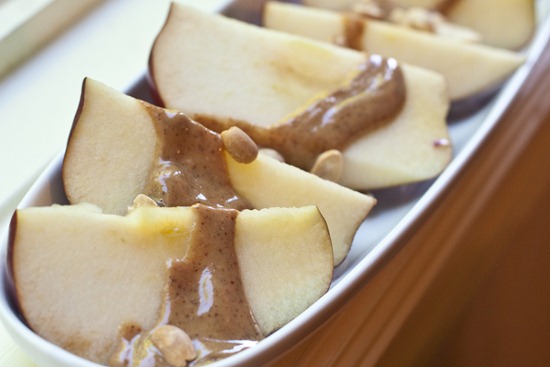 An apple with 2 tbsp smooth roasted peanut butter and peanuts!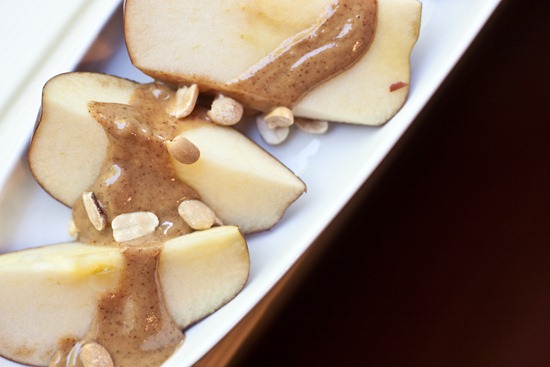 I'll be having an Adore Glo Bar for dessert later when hunger calls me again.
Of I go…hope you are having a great Monday!