Hello!
Thank you for your suggestions on the essential spices to stock your kitchen with! I have added several to my list and I hope to buy a few quality spices to add some pizzazz! I also have been meaning to buy red pepper flakes for AGES now.
I am happy to report that I did not skip another workout today!
Eric and I had planned an open-water swim at Kelso Lake today (the same lake we did the try-a-tri in). The weather was a hot and sunny 30C and the beach was a bumpin'!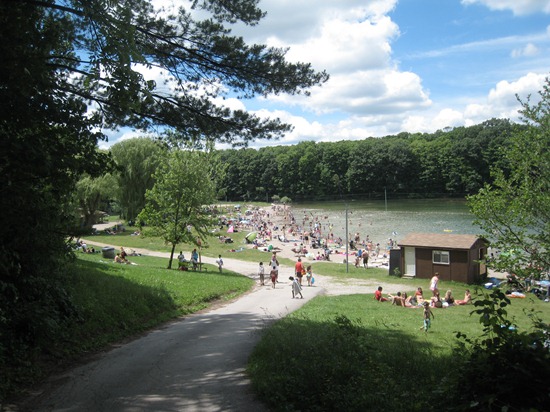 However, we were all BIZNASS today.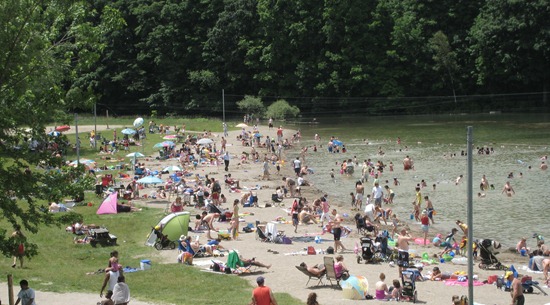 I marked it with the yellow arrows what Eric and I swam today (you can't see the other end, but it extends another 50 metres or so). I met a couple triathletes yesterday and they told me if you swim along the outer buoys, there and back = 350 metres. Good to know for practicing!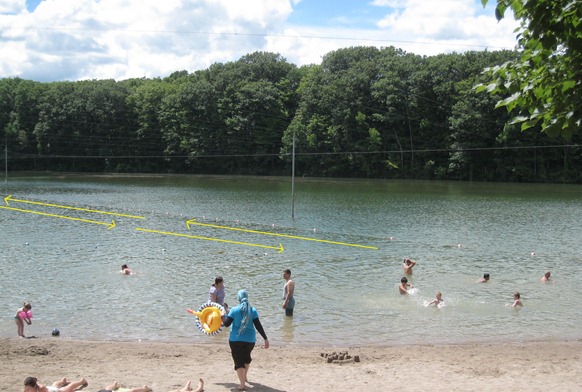 The water was WARM! Even with no wetsuit on. Saweeeeet.
After the 300-350 metre swim, we probably did about 3 rounds of 50 metres before calling it a day, putting our total at around 600-650 metres. I think it only took about 20 minutes or so! One thing I like about swimming is that the swims are often just 30 minutes or less. Because they are so intense, you don't need to make them drag on and on. Short and snappy.
I felt much stronger today as opposed to the try-a-tri. There were no panic attacks and crazy, erratic breathing! I didn't even freak out in HEAVY seaweed! At one point, I was 'in the zone' and I had seaweed wrapped all over my arm and goggles and I just made myself forget about it and keep going. Working on the mental game of open-water swimming is as important as the physical aspect.
I feel like with each swim it gets a bit easier and my confidence builds. I find training for a triathlon is very humbling because I am forced out of my comfort zone several times a week.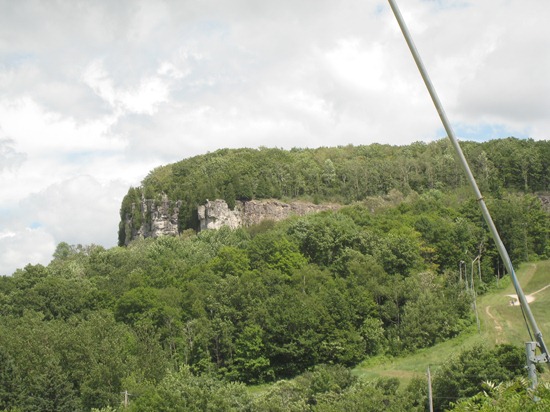 Summmmmer.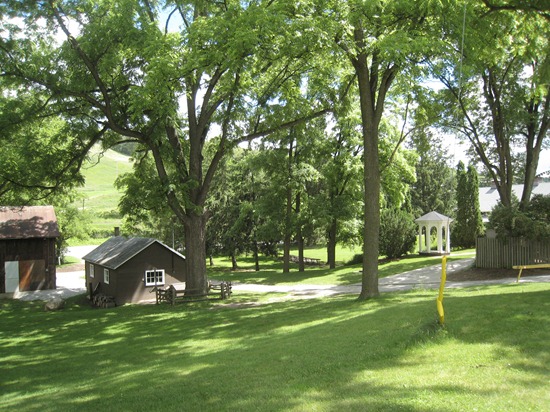 Sprint Triathlon + Try-A-Tri Training Plan
As I mentioned in last Monday's post, I put together a very loose summer training plan that will help prepare me for the July 18th Try-a-tri #2 and the Sprint Triathlon on Sept 5th. I also plan to run in a couple races this summer/fall and my next running race is this Wednesday night with a 5-miler. My plan can be found here (the plan is also embedded on my Races page). Of course, I will be blogging about my training as it happens. I based the triathlon plan loosely around this plan found on the Women's Sprint Triathlon website and I adapted it to fit my needs.
I am typically not a training plan type of girl and I tend to be very spontaneous with my workouts on a day to day basis. I actually had no desire to put together a training plan because they always bore me to tears. However, because I am now training for triathlons, I know that I need a bit more structure with my workout schedule to make sure that I can make it fit into my busy schedule. A loose game plan just makes things run more smoothly and mindless. I have no problem making changes to the plan if need be, obviously illustrated from two workouts I already skipped this week. Above all, I always make sure that I am happy and I feel good, or else why bother?
Training for races has been very positive for me in my road to health. In the past if I skipped my morning treadmill workout (I used to do 45 mins., 7 days a week!), I would feel guilty, but training for races has allowed me to see the bigger picture. I now view rest days as beneficial and positive, rather than negative.
DINNER featured: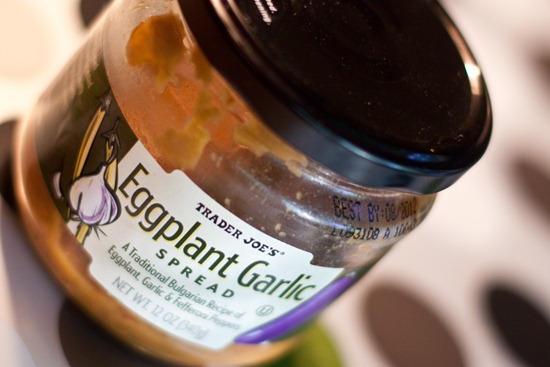 DEELISH!
I threw together a quick Spinach and Eggplant casserole made up of 2 cups cooked couscous, 1 cup pasta sauce, 3-4 cups spinach, EVOO + sea salt, layered with 3/4 of a bottle of this Eggplant Garlic spread. I baked it for about 40 minutes at 425F.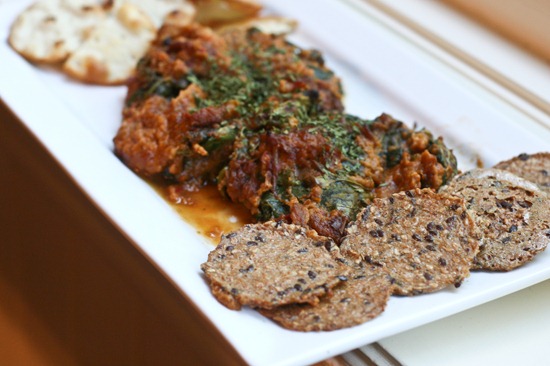 I served it with Mary's and TJ's crackers!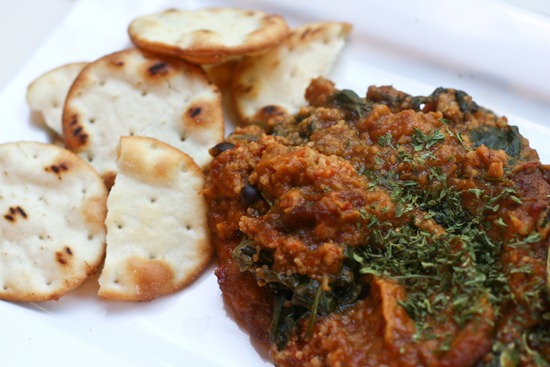 They were the perfect crackers for 'scooping' the casserole.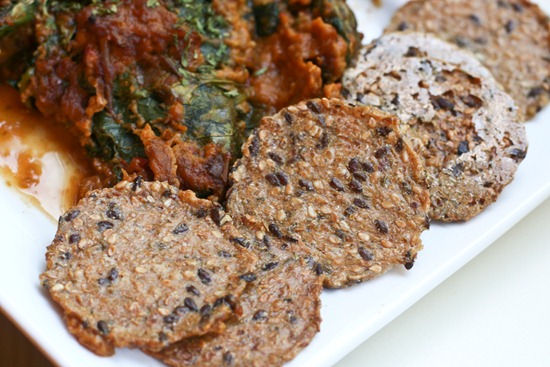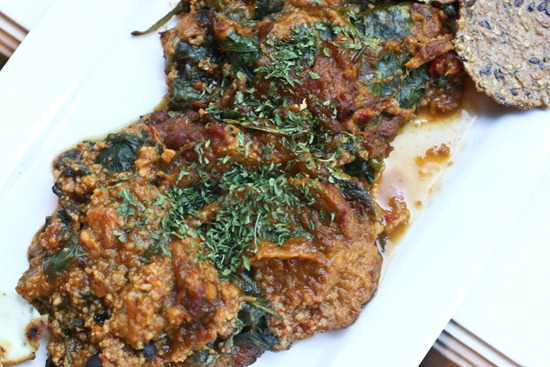 The casserole served two.
I also made Salt and vinegar purple kale chips…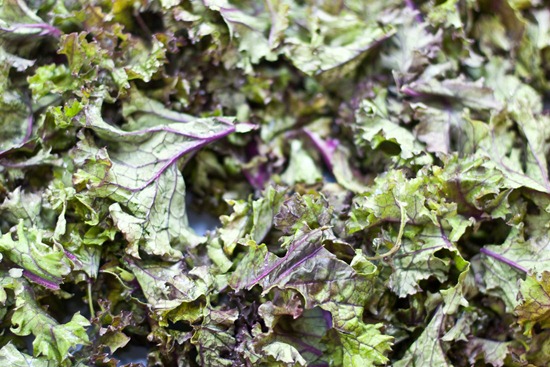 Kosher sea salt: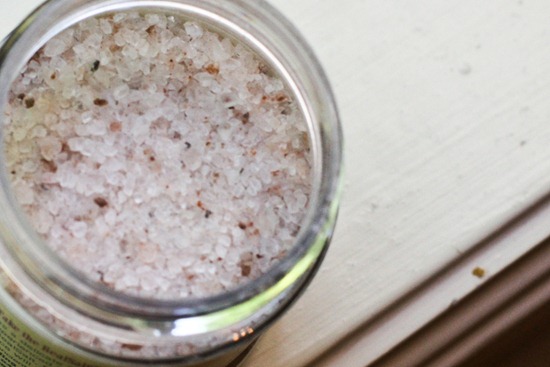 I poured about 4 tbsp of apple cider vinegar and 1 tbsp EVOO vinegar on top and massaged the kale. Then I sprinkled lots of sea salt on and baked them at 400F for about 30-35 mins, flipping once half way through.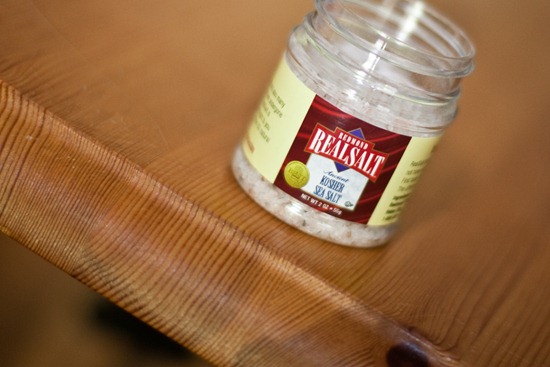 I'm not sure what I did wrong, but they didn't taste very good!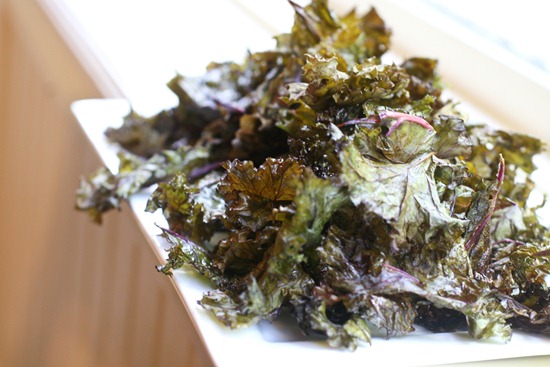 Dessert = a coconut covered Glo Dough that I made last week and froze. To my surprise it was awesome right out of the freezer.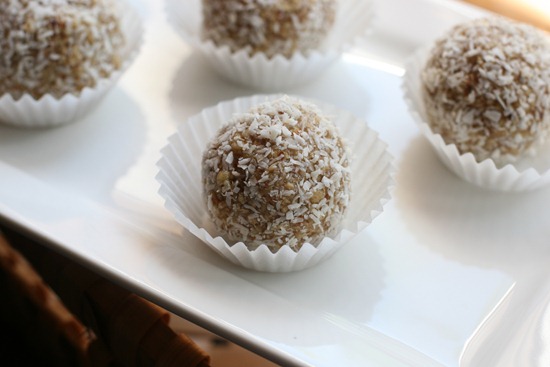 I'm off to help Eric with yard work. Our gardens are OUT OF CONTROL with weeds. It is really hard to keep up!
Have a great night!