Almost ready to roll!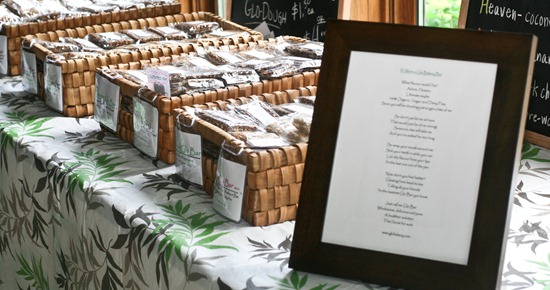 Despite my lack of sleep and marathon baking day, I had a kick bootay Brick Workout on my lunch break. I could have easily skipped this workout like I skipped yesterday's workout, but something told me that if I worked out today, I would reap the benefits all day long. When you are running on 4 hours sleep, sometimes a good workout is all you need to set you back on the right foot. Today was one of those days. Yesterday was not. You win some, you lose some!
I headed out for my Brick workout before lunch. I find that if I have lunch before a run my stomach is not a happy camper. Also, during my workout I can think about lunch and this motivates me to run faster! :lol: It's a win win.
Leg 1: The RUN:
My goal was to maintain around an 8:40 min/mile pace. I am preparing for my 5-miler race next Wednesday so I am trying to work on my speed.
Distance: 4 miles
Time: 34:12
Avg Pace: 8:33 min/mile
Avg heart rate: 167 bpm
Max heart rate: 183 bpm (going up a hill)
Mile Splits:
Mile 1: 8:42
Mile 2: 8:24
Mile 3: 8:46
Mile 4: 8:19
I was happy to see that my last mile was my quickest! I have been trying to end strong on my runs lately. For so long all I did was fizzle out to a slow dying crawl near the end of runs. I want to break that habit.
I wore my lovely new Ultra Light Cap that Pearl Izumi sent me. I LOVE THIS HAT! It is so nice to wear a hat that breathes. It's cute too!
Leg 2: The BIKE:
I was tempted to go inside after my run, but I kept my eye on the prize (triathlon!). My transition was about 2 minutes and 30 seconds. I had to fill up my Camelbak again!
Distance: 3 miles
Time: 16:25 mins
Max heart rate: 166 bpm (up a hill)
Avg heart rate: 151 bpm
My leg muscles were feeling this bike ride! Luckily 3 miles goes by super fast on a bike.
I came home and did Polly's Yoga for Runners video. It is just 10 minutes and I think that is the only way I can stick with a good yoga/stretching session immediately after a workout. Anything longer and I will give up and go eat/shower. I felt so good afterwards and I had much more energy in the afternoon than I had in the morning.
The day was majorly productive and I feel much more in control about the market open tomorrow.
Eric treated me to a delicious dinner tonight. 
His amazing salad contained: Romaine, tomatoes, carrots, green onion, avocado, 1.5 cups black beans, hummus, sea salt, better than balsamic dressing, black pepper.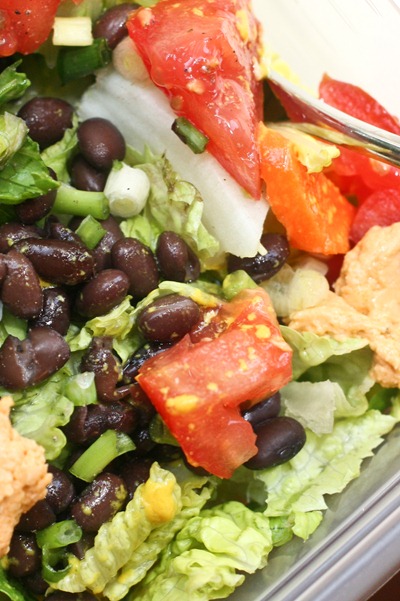 It was sooooooooooooooooooooo freakin' awesome.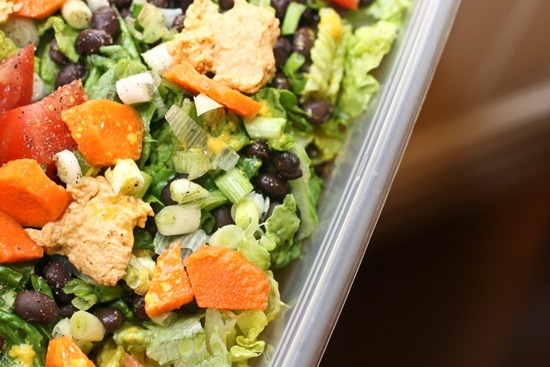 On the side he served me two slices of thick whole wheat bread spread with Earth Balance.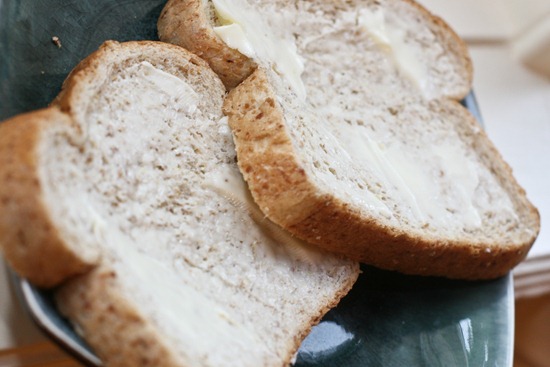 Dessert was a BERRY BOWL!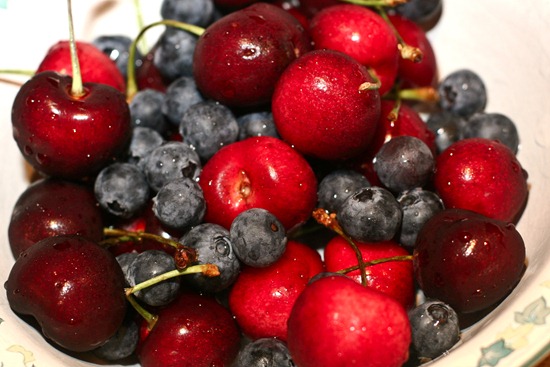 I debated serving it with Banana Soft Serve, but I really could not bring myself to wash another dish today. Berry Bowl it was. I also had about 6 gazillion Glo Dough's as I was testing a new peanut butter flavour. I ended up rejecting it in the end because I didn't have enough time to really get it exactly right, so I am sticking with the choc. chip cookie dough tomorrow!
I have some last minute things to prepare and then Eric and I are going to pack what we can into the car and put everything by the door for a quick exit tomorrow morning.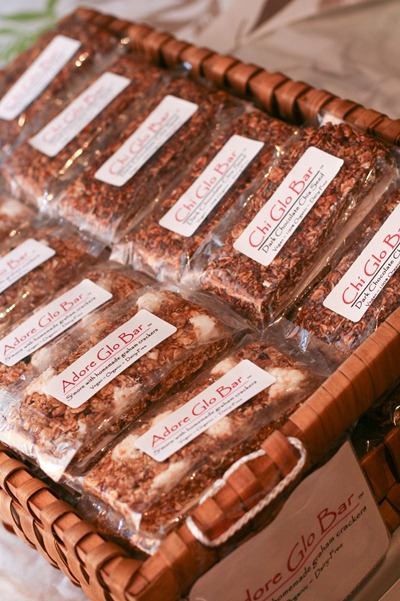 Sign teaser!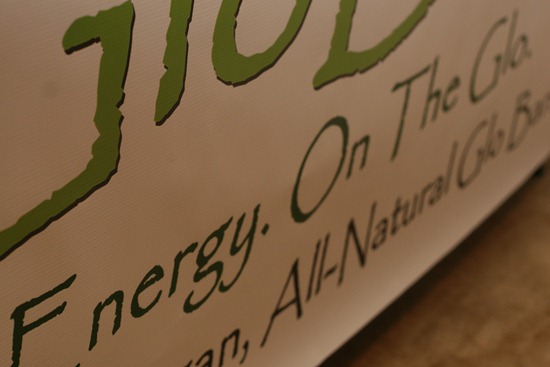 Look at the awesome Glo Bar poem OSGMOM wrote for the Farmer's Market!!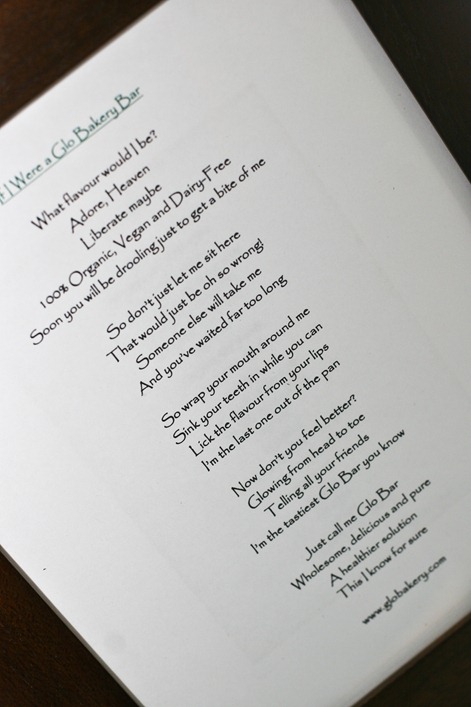 It prompted me to Tweet this:

:lol:
Aren't moms the best?