Hey guys!
Hope you are having a fabulous Thursday. I am trucking along and trying not to get too stressed out that I am really behind in my preparation for Saturday's market. I had a few set backs this morning! I'm really hoping the clock ticks a bit slower from now until Saturday morning.
I thought I would show you what wonderful goodies arrived in this week's CSA! We have a lot of SCARFING to do!
Eric and I both noticed that the volume of our half share has increased this week! Must be getting into the plentiful season!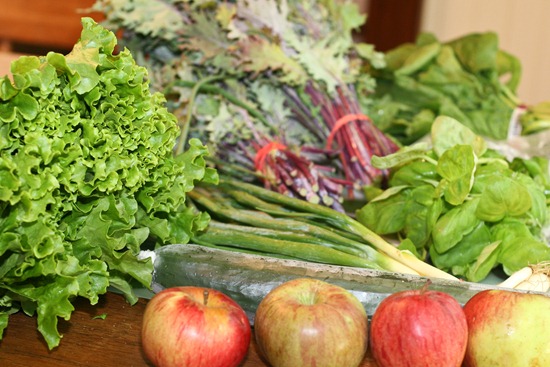 We agreed it is impossible not to have a super clean diet when you have a CSA share. So many veggies to eat! Eric also said that he has noticed he has a lot more energy since eating less processed foods and more veggies. I think he is slowly discovering that good wholesome foods = happier Eric! I think when people make changes to their diet, they really have to experience the benefits first hand before they will believe it…
Apples, cucumber, green onions, garlic scapes (mhauhuaa), lettuce, fresh basil, etc.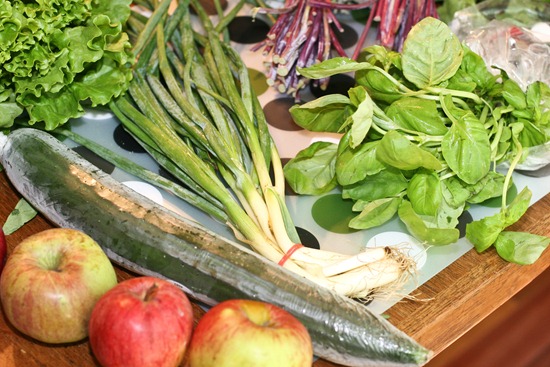 Green Monster joy…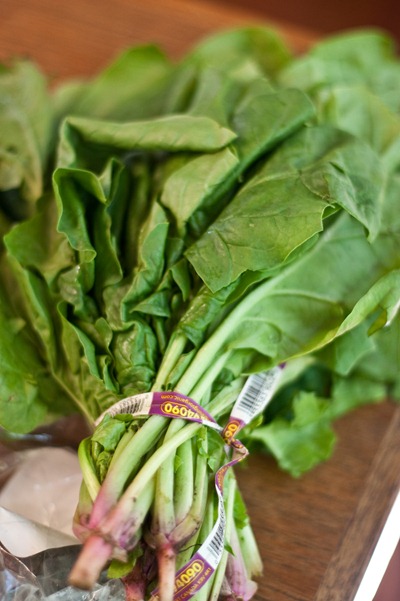 Afternoon breaks (with nut butter!)…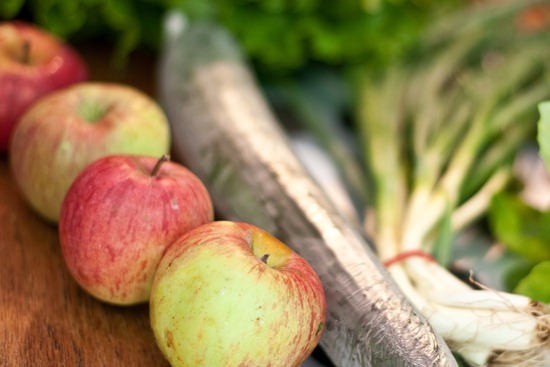 The lettuce is so light and fluffy…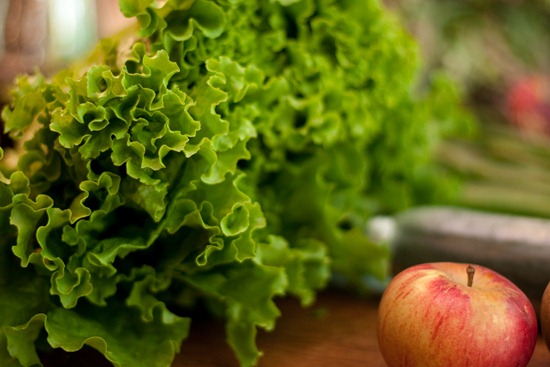 The battle of the Green Onion and Garlic Scape! DUN, DUN, DUN!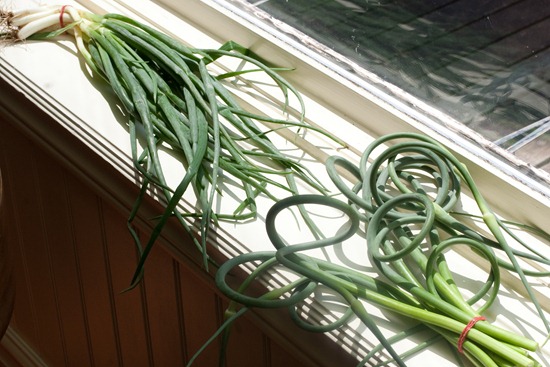 My oh my.
So dainty and delicate.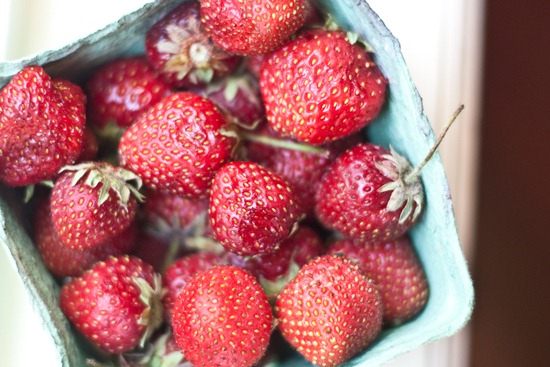 Hmmmm…..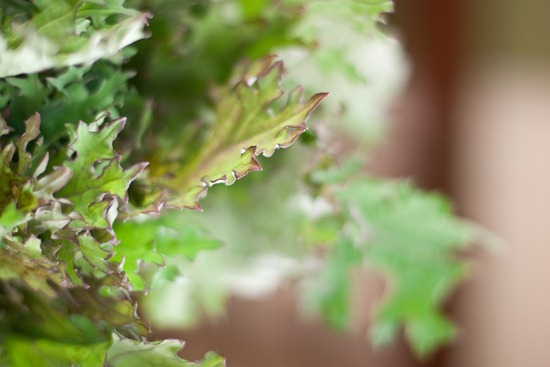 What is this?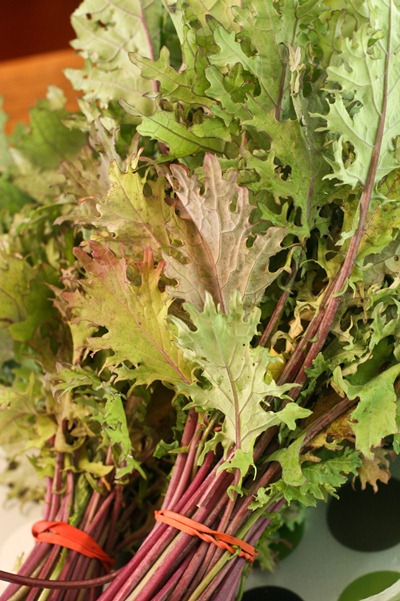 I know you guys will pull through on this one for me, as always! :biggrin:
Also, can you believe I have never had fresh basil at home before?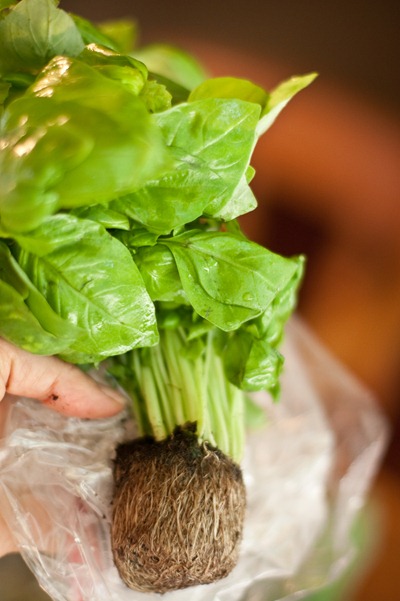 Am I supposed to plant this? I do not have a green thumb, although I do try! Last summer I planted herbs (from the seeds) and they didn't grow. Maybe I just did it wrong?
The basil smells SO good! Eric and I were drooling in the car over it.
I knew exactly what I wanted for lunch today….
A toasted sandwich with fresh basil, tomatoes, cucumbers, hummus, avocado, EVOO, pepper, and sea salt!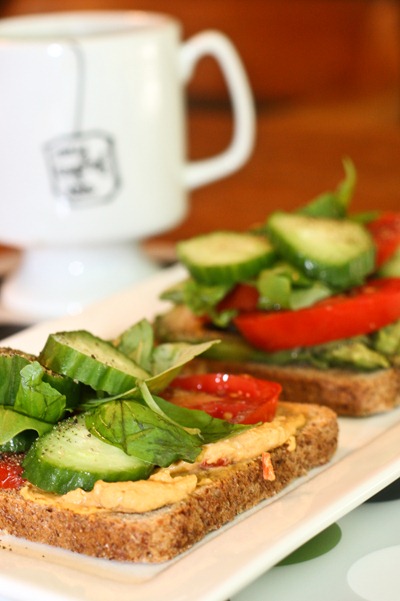 This was INCREDIBLE!!!! I almost died when I tasted how good fresh basil is on a sandwich!!!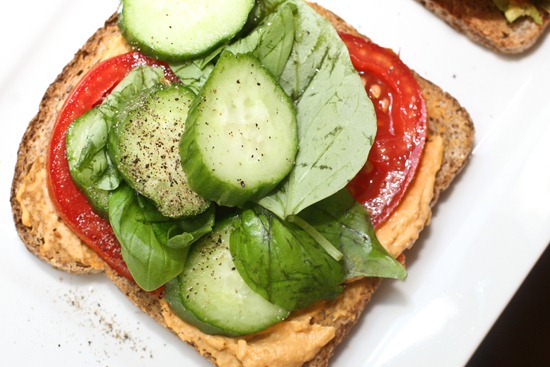 Seriously, how did I not know this?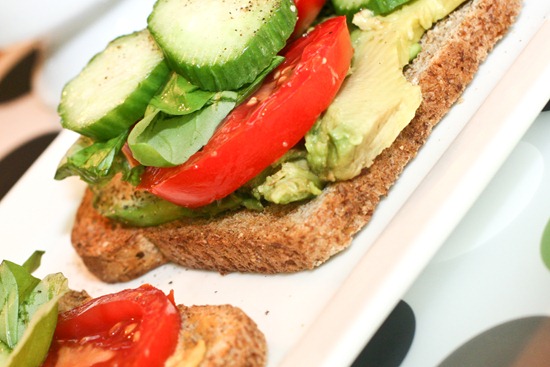 Liquid energy…for a busy baker.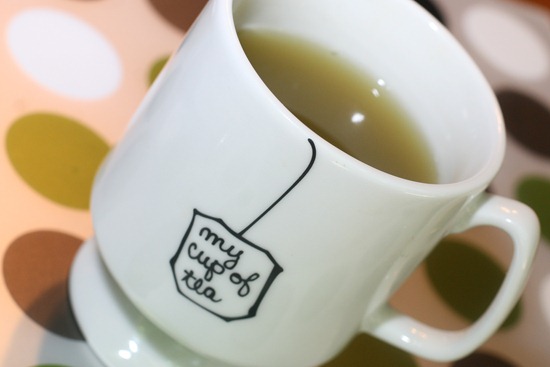 Along with a Liberate GF + Raw Glo Bar! YUM.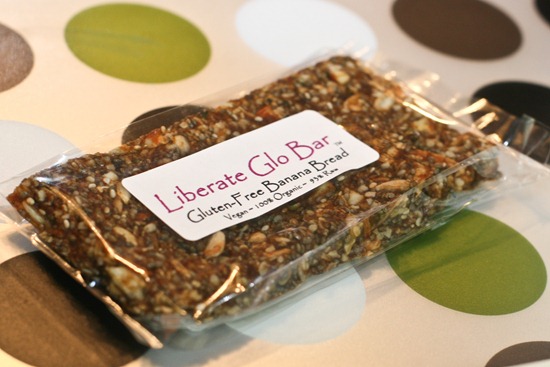 This was one of my favourite lunches in a long time!
Well, I need to get back to work. Going to be a very late one tonight, so I will likely see you in the morning! Have a lovely day.