Good morning afternoon!
Clearly, I do not do well with excitement because last night I was so wound up I couldn't sleep until 4am! Do you ever feel so tired that you actually have a more difficult time falling asleep? That was me last night. Around 3am, I actually came downstairs for a bit and did some yoga to relax my mind! It didn't work as quickly as I hoped, but I was asleep around 4am. Eek.
Insert copious amounts of Japanese Sencha green tea this morning… :whistle: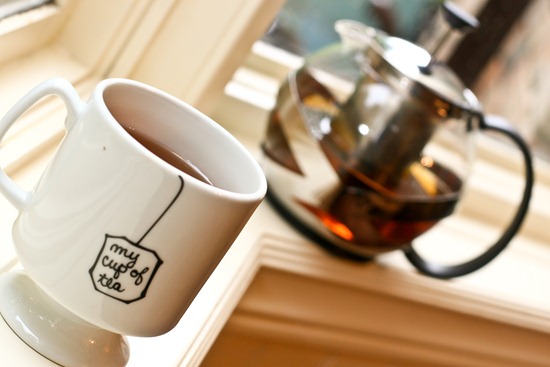 For breakfast, I did what all good hostesses do and I asked my guest to make me breakfast. :lol:
First kale chips, now breakfast. I know. Don't you want to stay here too?
All good breakfasts begin with banana.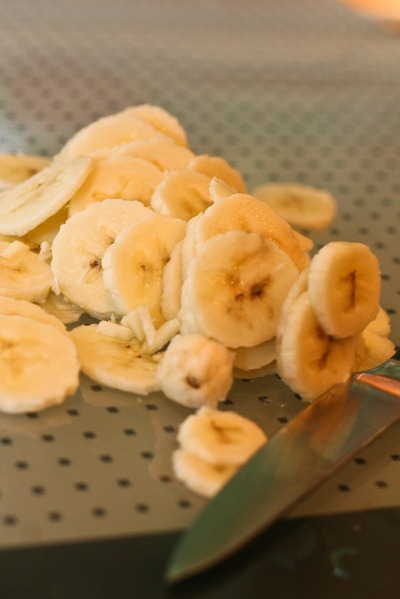 I asked Ashley to make me some hot oatmeal!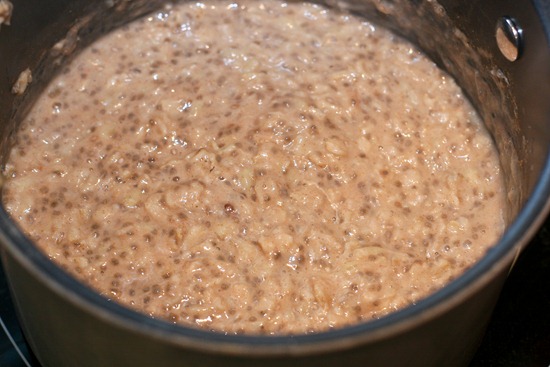 You have probably noticed by now that I don't eat hot oatmeal much. Aside from when I make my cheezy savoury oats, I typically have the vegan overnight oats in the morning. I actually never used to eat any kind of oatmeal until a few months ago! :shocked: I have made sweet oatmeal a few times and I was never hooked on it because I found that it was either too sweet, too hot, or left my stomach feeling a bit strange. But I figured it was worth another try!
Ashley added some organic blueberries to this pot and I was seriously drooling. I have a slight obsession with blueberries…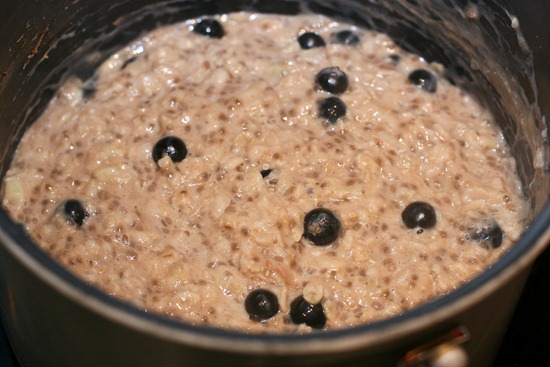 I believe she used 1 cup of oats, 1 large ripe banana (sliced), 2 cups of almond milk (guessing here!), 2 tbsp chia seeds, blueberries, 1 tsp pure vanilla extract, and a pinch of sea salt. Serves two crazy blogger ladies.
Then she mixed up a nut butter sauce which was her Cinnamon Maple Almond butter with a bit of almond milk. It basically just thins out the nut butter and allows it to pour over the oats like a flowing lava of nut butter. Genius.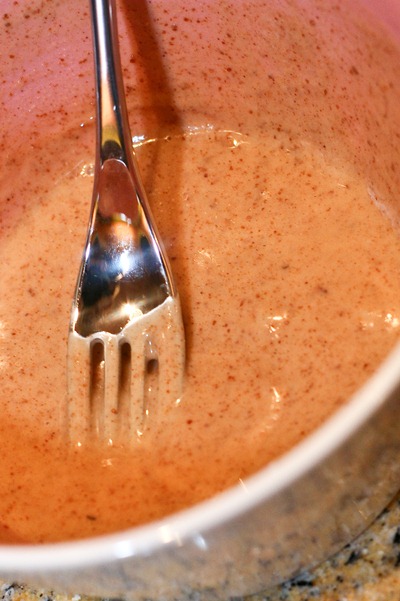 Our oatmeal station…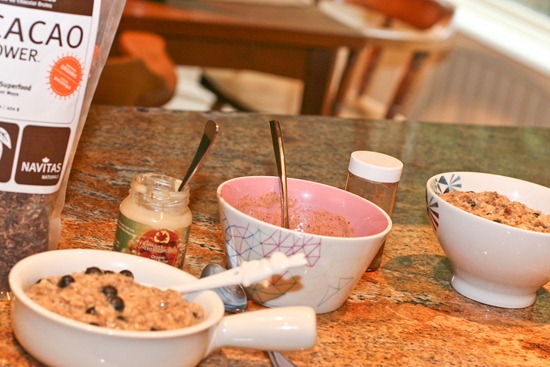 Ashley also added some of my organic maple butter to her bowl, but I thought it would put me over the edge of sweetness in the morning so I skipped it.
Voila!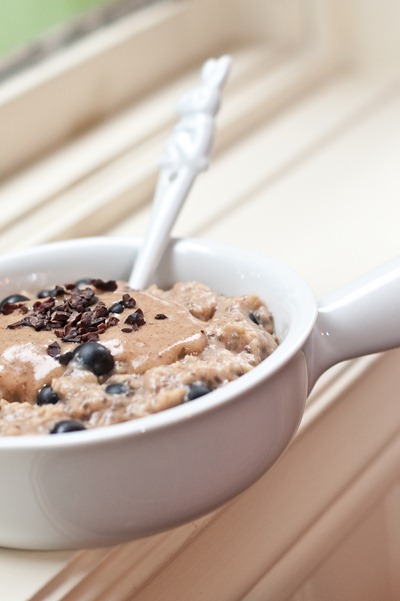 Pouring the almond butter sauce over top was fun. :biggrin: We also added some cacao nibs for some antioxidant crunch!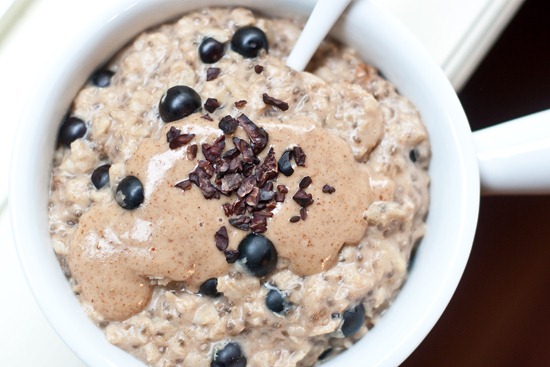 I loved the oats. They tasted awesome. The only cons of hot oatmeal to me are 1) They make you sweat in the summer! 2) My stomach feels a bit weird afterwards. 3) They take more time than vegan overnight oats.
Although they were great on such a rainy day today.
I worked on my market sign after breakfast on Ashley's laptop…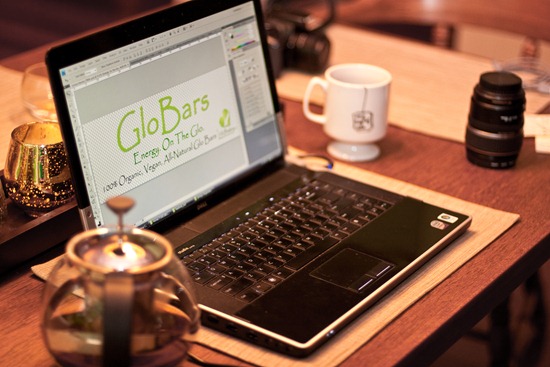 And then I put Ashley to work…again! muhauhauha. I had to use the extra pair of hands while I could. I don't have this opportunity often.
I begged her to write-up my Farmer's Market chalkboards!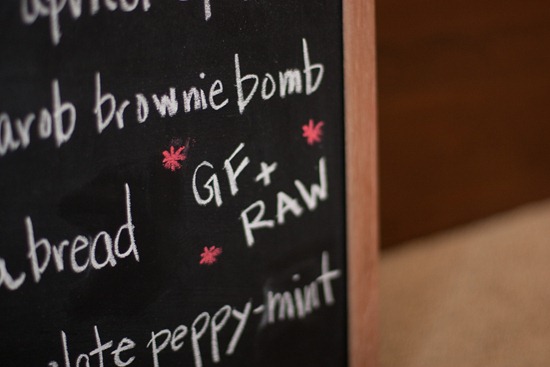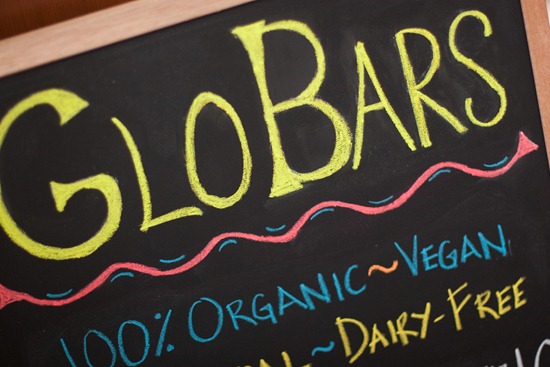 She did AWESOME!!!
Soooo much more artistic than me. Although I am quite mean with a pencil.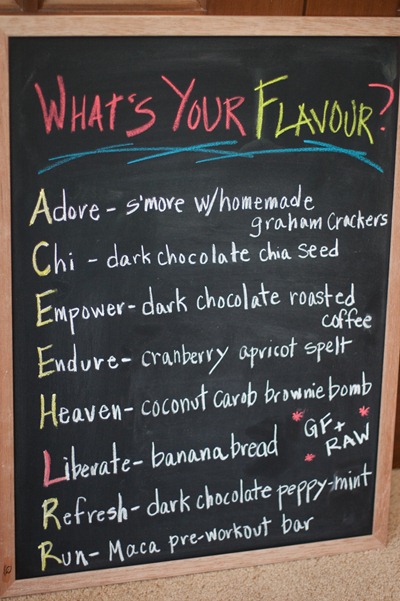 I squealed a few times. Ok, 10.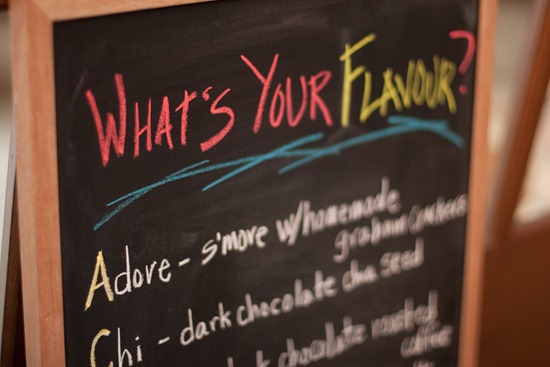 Yesterday, we also came up with a new name for my Glo Balls…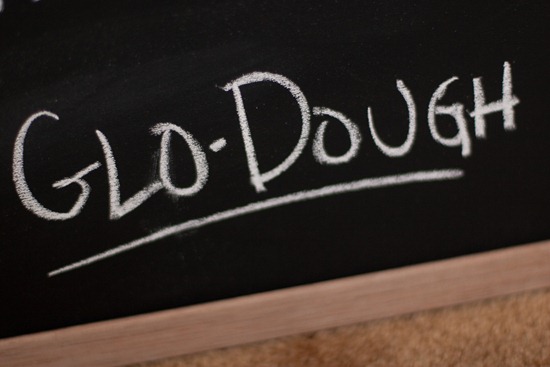 We both agreed that 'Glo Ball' was lacking a certain sophistication. :tongue:
After I was confident that I had squeezed every last ounce of work from Ashley that I could, I figured she could use some lunch before heading on the long 4.5 hour drive back to Ohio.
It was pouring rain, so we both agreed that soup was in order!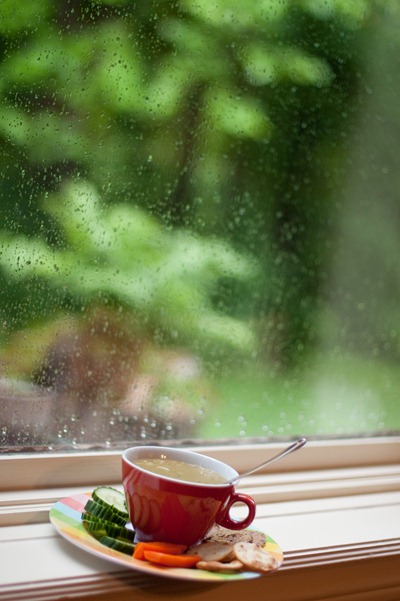 I threw on two cans of Amy's Reduced-sodium Split Pea Soup: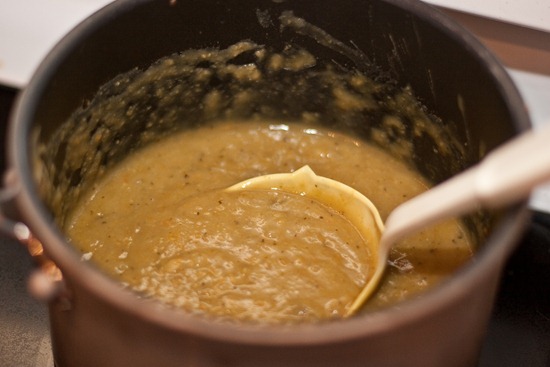 We had it with Trader Joe's Pita Chips (Awesome!), Mary's Crackers, cukes, and carrots.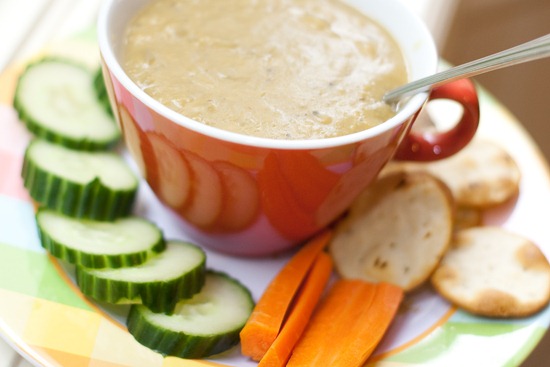 I like the reflection of the cucumbers in the bowl!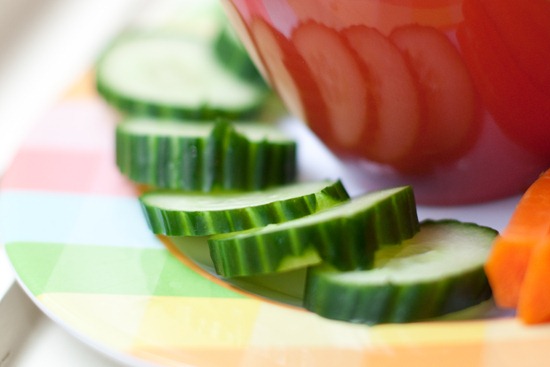 Fueling and soothing on a rainy day.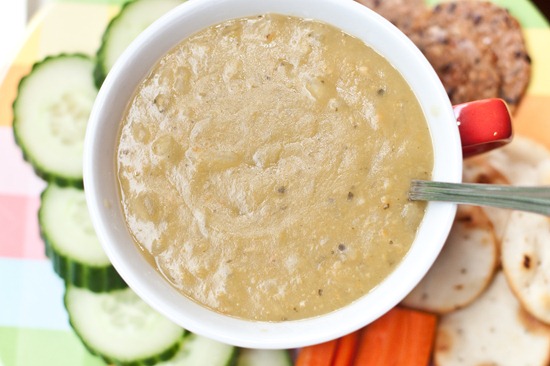 Then I tried to be cute and get her to agree to move in with us…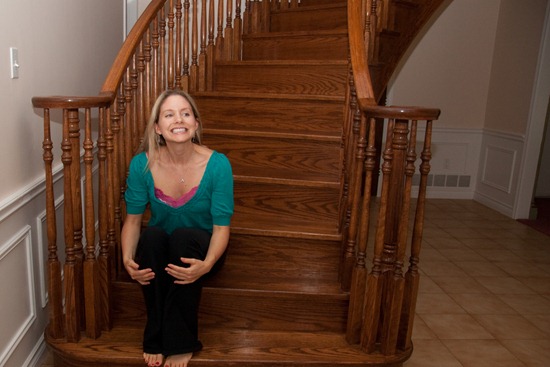 Didn't work.
DOUGH! :cwy:
We said our final farewells and Ash was on her way. I am currently bummed and miss her already!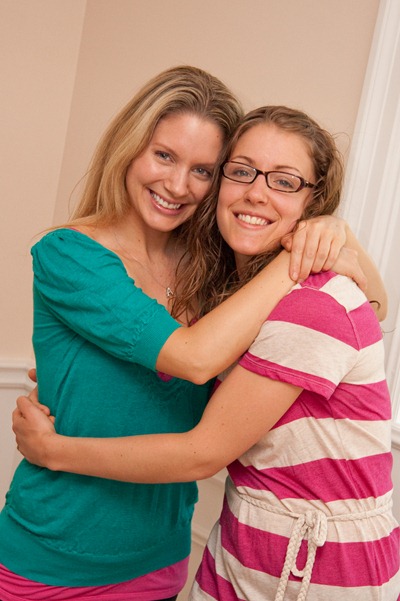 However, we will see each other this summer…we are sharing a room with Ashley and a few others at the Healthy Living Summit in Chicago this August. It should be a fun reunion!
Well, it's full steam ahead for the opening of the Organic Farmer's Market on Saturday. Gulp. Have a great Wednesday!