Greetings!
I deemed today the fastest. day. ever. I'm not even joking around here, today felt like 90 minutes, if that! Don't you find that the days you want to go by slowly (aka: you have too much to get done) always go by the quickest? What gives!
So yes, today was a bit crazy. I tried to keep my cool, but I will tell you that my female hormones were not on my side today…or for the past week… as my husband might verify… :blink:
But, my eye was on the prize my friends..the prize of a magical day off tomorrow with my special visitor who is arriving tonight at precisely a freckle past a hair.
Dinner must be consumed no matter how busy one may be!
Zucchini + EVOO + sea salt + gound black pepper =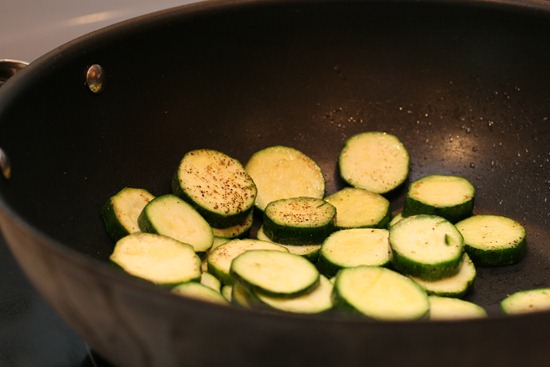 You may rest in peace tonight because my zucchini isn't naked this time.
Couscous.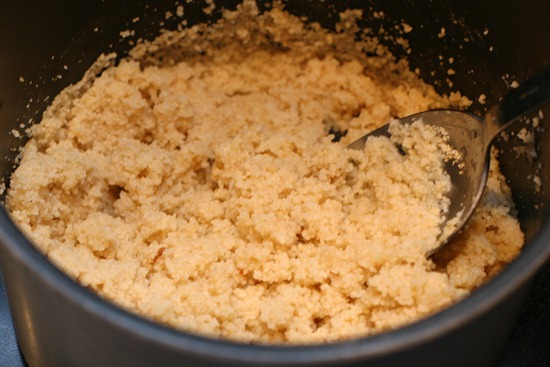 I somehow forgot about the 25 pound pail of couscous I have in the house (I buy a lot of my food in bulk)…so I decided to have a couscous feast. Fluffy ivory clouds kissed by the heavens, that's what couscous is made of.
I added some jacked up pasta sauce which was 1 bottle pasta sauce + a few processed carrots, red pepper, garlic scapes + more seasonings.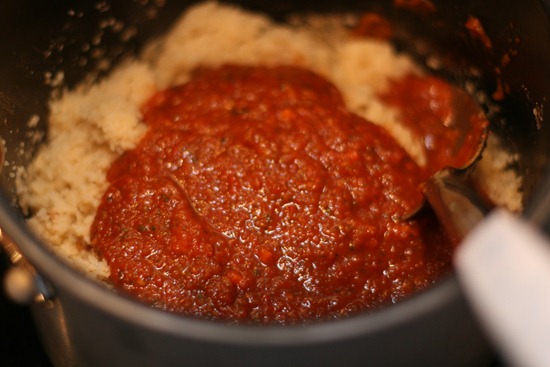 Mix!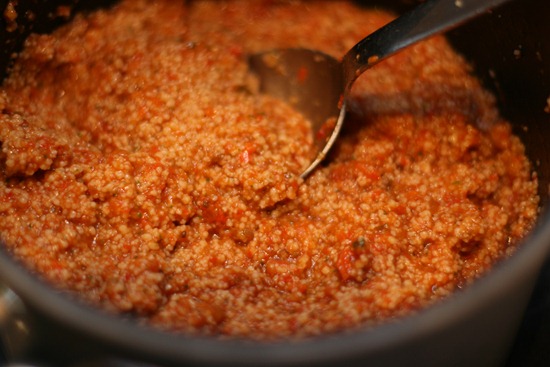 More sea salt.
Time for some black beans to enter this party.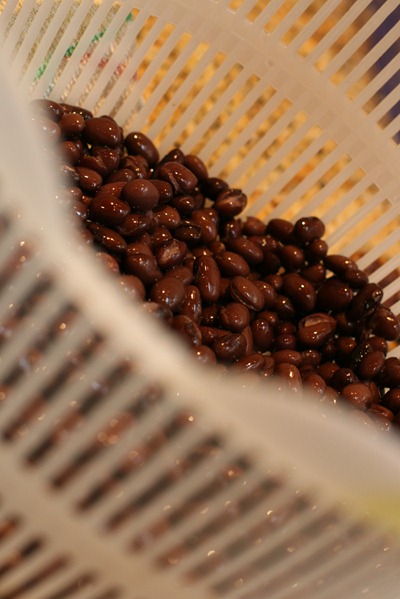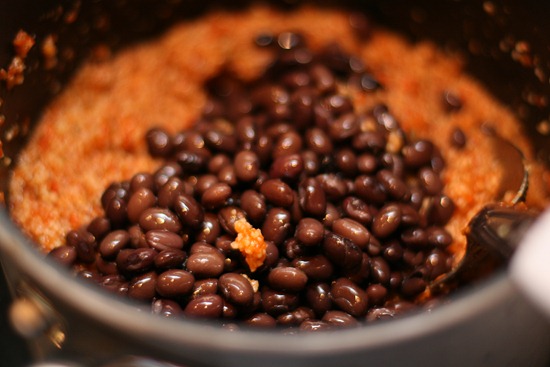 Piece a cake!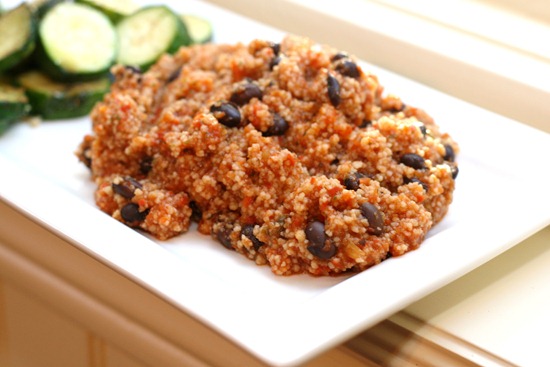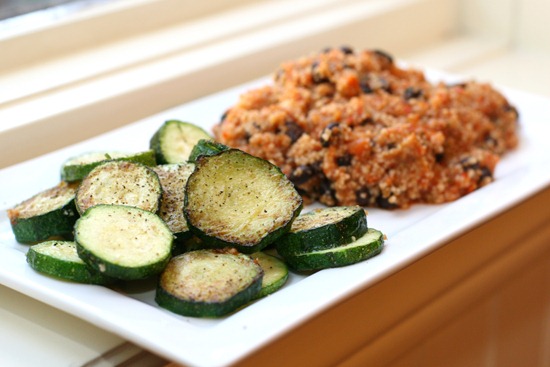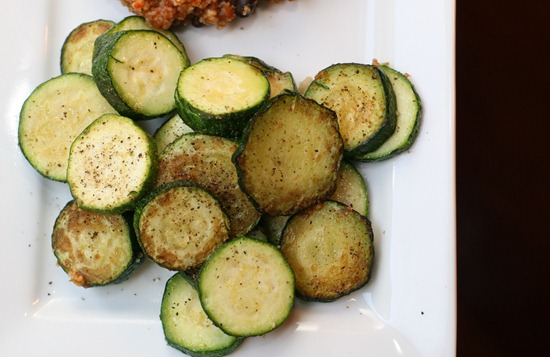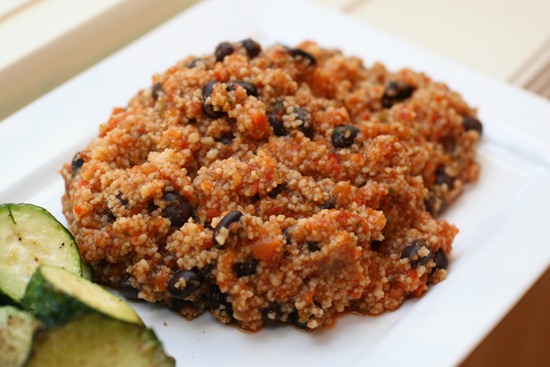 It was pretty amazing I must say.
I recently announced that Eric and I will be participating in another Try-a-tri race on July 18th and I also hope to do my first Sprint Triathlon on Sept 5th (pending my training for the open-water swim goes well).
I hoped to have my training plan ready by tonight, but that didn't fully happen, however I do have Week 1 all set which began yesterday with my 5-mile run.
I hope to have the following per week:
1 long run
1 long bike
2 swims (some open-water swims mixed in here and there)
1 Brick Workout (shorter bike + run)
1 Strength workout (most likely my Booty Camp Fitness DVD)
Minimum 1 rest day a week, more if necessary
I am also going to participate in a Women's Triathlon Clinic on the evening of July 13th that will focus on open-water swim technique.
I will be working on my training plan over the next week, but for now you can check it out here. I will also be talking more about how I plan on fitting in my training with a busy schedule. It should be a busy summer!
Have a great night!