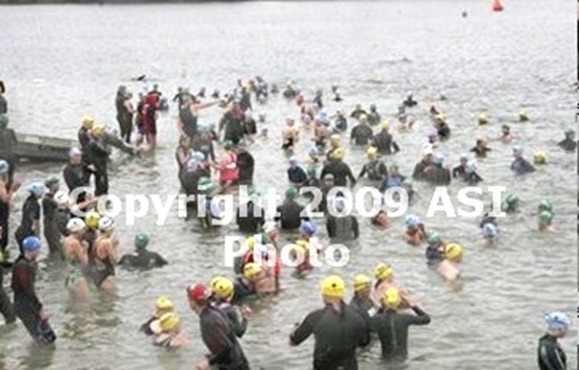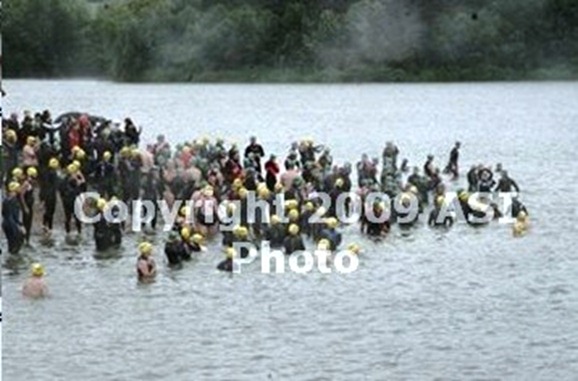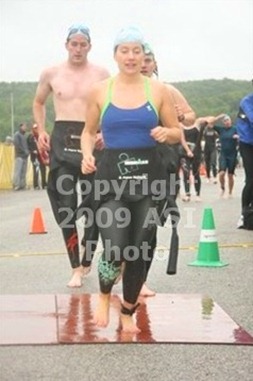 Clearly, not impressed after that swim. :lol:
The bike leg was fun…
We finished strong by sprinting down the chute to the finish…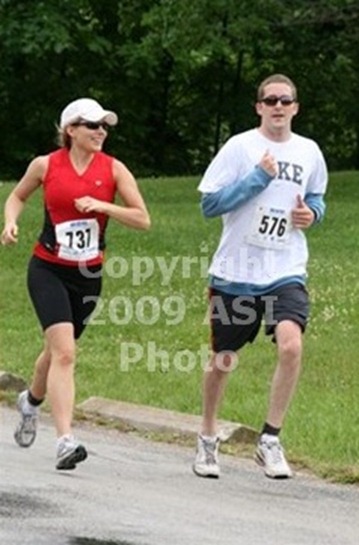 We sprinted so fast we had to come to a screeching halt to avoid running into the people in front of us. :tongue: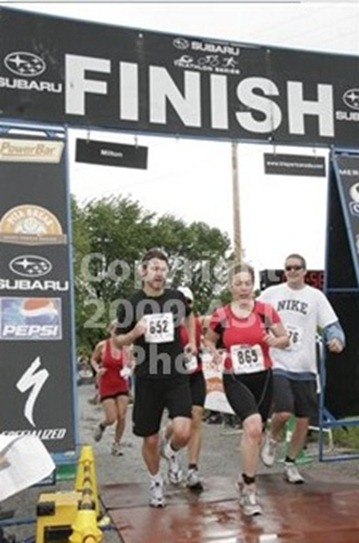 Not the photo we were hoping for, but memorable nonetheless.