Good afternoon!
By now, you probably know a few things about me…
I love quick recipes.
I love healthy recipes.
I love delicious tasting recipes.
I don't care for long ingredient lists- simple is good!
This chickpea recipe is no exception to my requirements…
Chick P's & P.B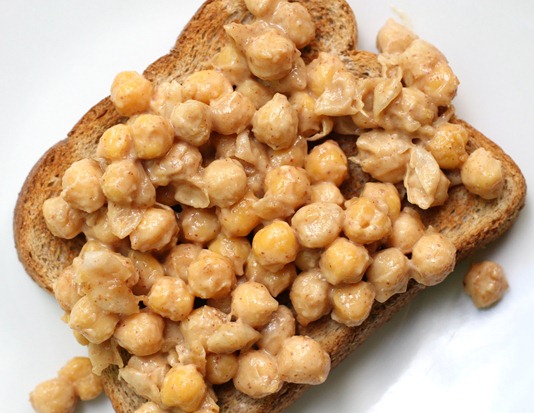 Ingredients:
1/2 cup cooked chickpeas, rinsed and drained *(see note below)
1 heaping tbsp peanut butter (other nut butters might work too!)
1/2 tsp pure maple syrup
Directions: Rinse and drain chickpeas. For a single serving, take 1/2 cup of cooked chickpeas and set aside in a small, but deep, bowl. In another small bowl, mix the nut butter and pure maple syrup together. Scoop the PB + maple syrup mixture onto the chickpeas and mix well with a spoon. Serve over top of a soft piece of bread, in a wrap, on a salad, or eat it alone! I tried this on toast, soft bread, and alone and I liked it best alone, then on soft bread, and didn't care for it on toast too much. It may also be good on the right kind of salad too!
Note: I used canned chickpeas, however if you cook your own, you might want to add a pinch of sea salt as the canned chickpeas have a lovely salty flavour to them.
Nutritional Information: (Serves 1): 260 calories, 9 grams fat, 6 grams fibre, 9 grams protein.
Those are some amazing nutritional stats, eh? It makes for a quick and healthy morning or afternoon power snack!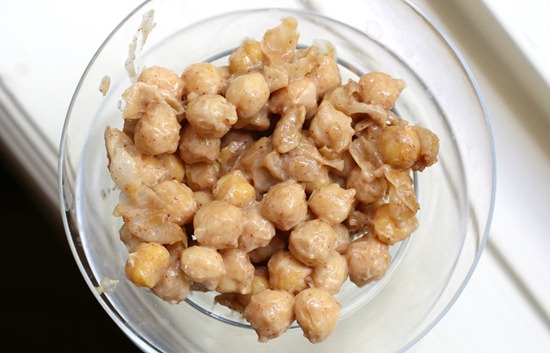 I came up with this simple recipe when I was making my first batch of dessert hummus– that recipe will be coming shortly too!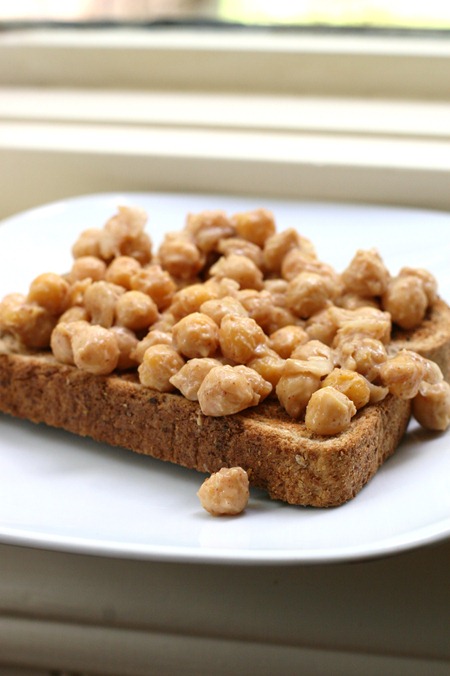 I know it probably seems very strange to mix peanut butter and maple syrup and throw it onto chickpeas (trust me, I thought so too!), but it honestly tastes AMAZING!
I must ask, what is nut butter not good with?
I have realized that chickpeas are very versatile and will basically adapt to any flavour that you mix it with!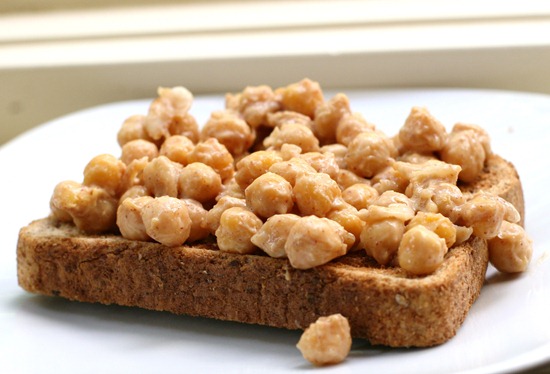 I loved mixing this together and just eating the chickpeas + PB mix on its own. It tasted incredible! Try it out and let me know what you think. :biggrin:
Do you love any strange combinations of foods that you think just taste amazing but others may cringe at the thought?
Check Out These OSG T-Shirts For Breast Cancer Charity!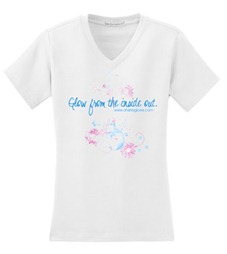 Hello OSG readers! My name is Kath and I will be walking 60 miles in 3 days for the Susan G. Koman Breast Cancer Walk in San Diego November 19-21, 2010.
I need to raise $2,300 to help fight breast cancer! Angela has stepped up to support my fundraising efforts by working with me to create a t-shirt design for Oh She Glows. Please visit – www.icostore.net/katherine3day to purchase Angela's design (under the category "She Glows") or one of the many other designs available along with maybe different apparel styles or accessories. Thank you for your support for this great cause!
Tomorrow AM, I will be addressing your questions about whether I have any desire to do another triathlon. To prep you for the discussion, here is the 3rd graph installment!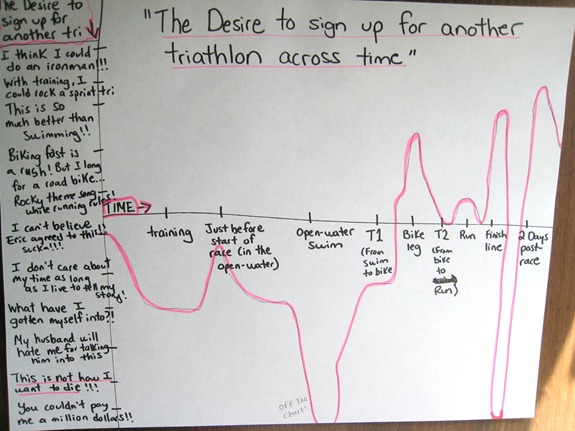 Eric and I are hoping to get out for a short bike ride tonight to loosen up our legs. Have a great night!