Good evening!
Being in the bakery the day after a race always make for a looooong day. It felt like it was midnight by 1pm….never a good sign. My left bicep is very sore from yesterday- It was the arm I was lugging the huge garbage bag full of gear with! Moral of the story: Do not haul huge garbage bags of gear around all day.
Other than that, I just have mild muscle soreness in my glutes from biking. Nothing too major! Eric says he doesn't have any sore muscles in particular, just overall stiffness.
What I ate after the try-a-tri:
Surprisingly, I was much hungrier after the try-a-tri (which was about 1 hour in duration) as compared to my half marathon last weekend (which was 1 hour 55 mins). I would have assumed longer duration = more hunger, but that just wasn't the case. I am convinced that the open-water swim accounted for the surge in my hunger. I think it really took a lot out of my body energy wise!
Immediately after the race, I had a banana and an apple and a bite of Eric's Glo Bar.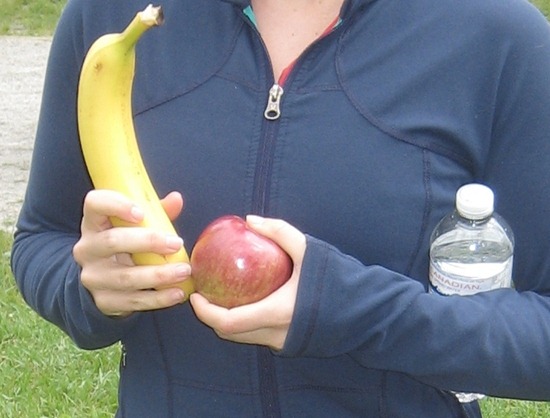 When we got home, the first thing I did was make lunch! The first thing Eric did was nap for 2 hours. You can see where our priorities are! :biggrin:
For me, FOOD trumps sleep 99% of the time.
For Eric, SLEEP trumps food 99% of the time.
It is amazing we can even speak to each other, I know.
I am a strong believer in listening to my body, and this is especially true for my post-race meals.
When I went to make lunch around 12:30, my body was craving veggies. I realized that what my body was trying to get was MORE WATER!
During the race, I did not bring my Camelbak because I just had too much gear to carry. As a result, the only water I had during the race was a few sips in between the bike and run legs. Needless to say, I was very dehydrated and my body was craving foods with a high water content!
I made a huge juice composed of beets, carrots, lemon, and an apple: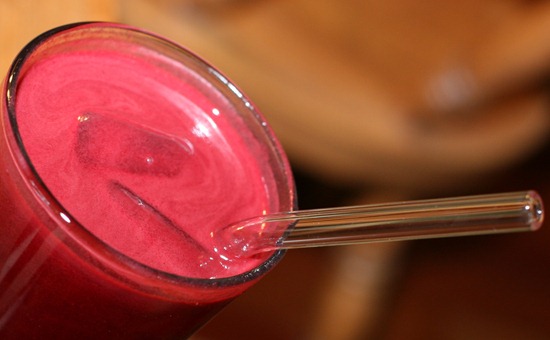 Slurrrp.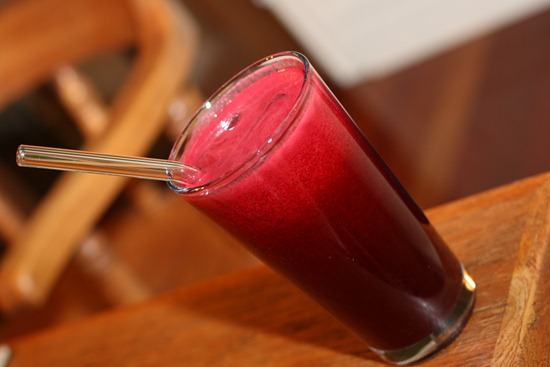 Then I made a salad composed of 1 English cucumber, 1 tomato, 1 yellow pepper, and 1 small avocado. I served it over a bed of about 3/4 cup of couscous. I drizzled my better than bottled balsamic vinaigrette dressing over top.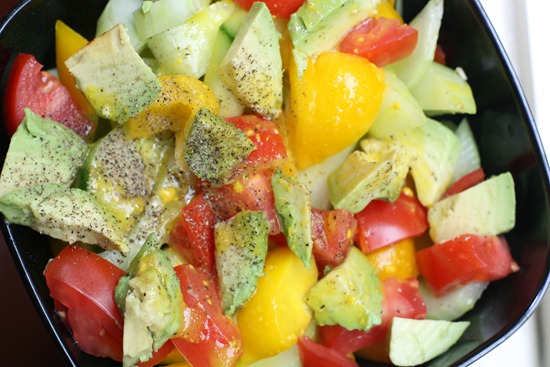 Mmmmm, this was AMAZING.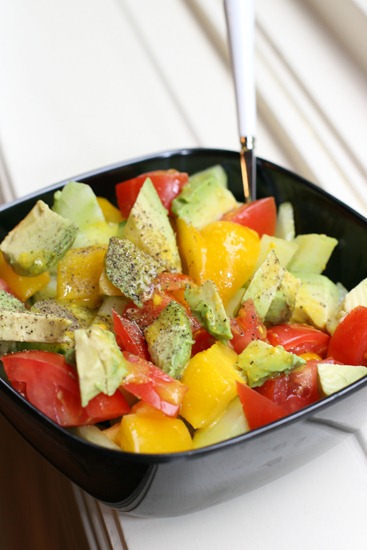 Along with the salad, I had two pieces of whole wheat toast slathered in Earth Balance.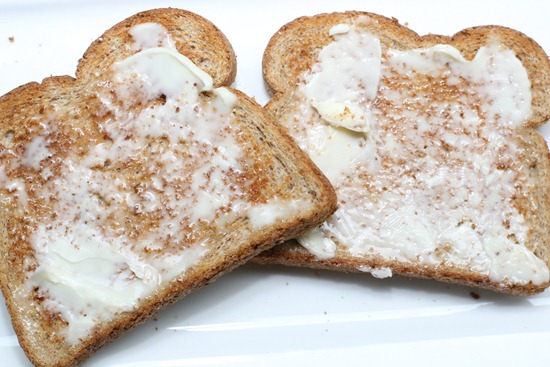 That was Lunch #1.
Lunch #2 happened a couple hours later.
I had an Ezekiel wrap filled with approx. 3/4 cup lentils, handful of mixed greens, and 1/4 cup hummus.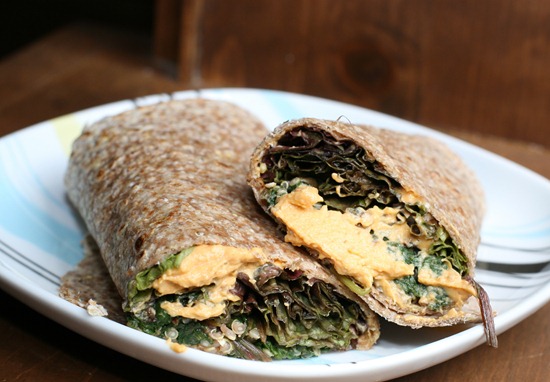 I know I said I was sick of wraps, but post-race hunger works in mysterious ways! :biggrin: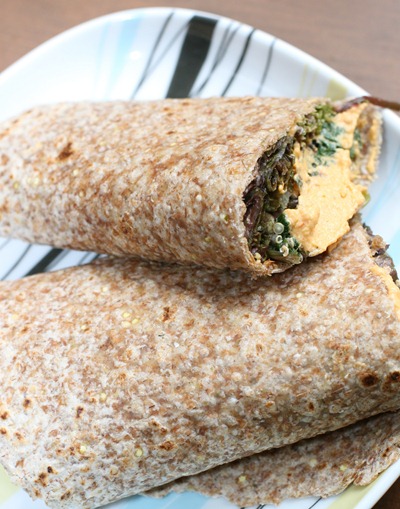 I also had several Medjool dates and a handful of dried apricots (not shown).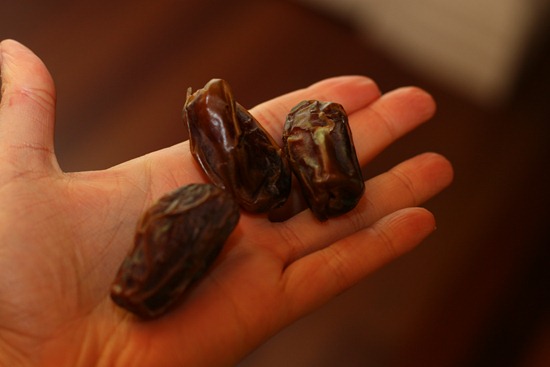 Late afternoon, I had a Liberate Glo Bar: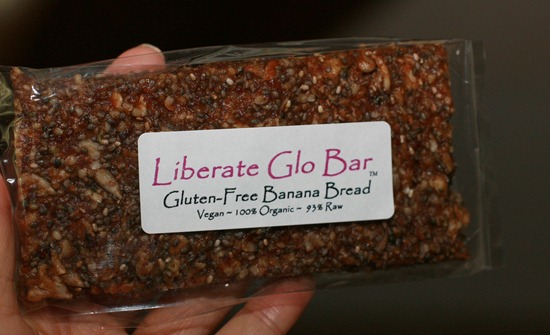 As well as a few handfuls of red hot blues chips.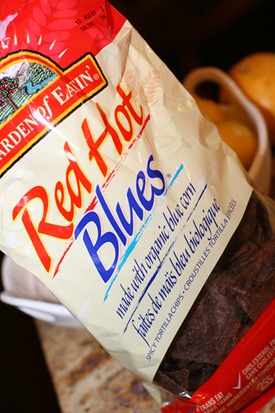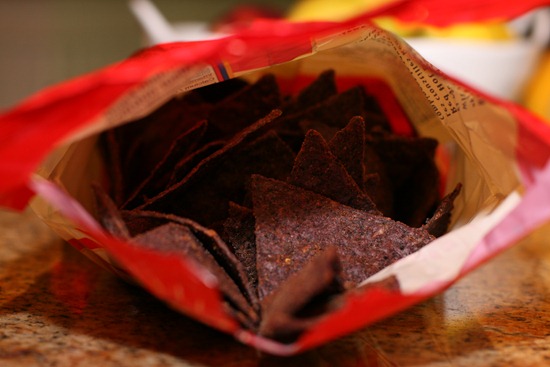 For dinner, I could not bring myself to cook. I think I would have collapsed! I asked Eric if he wanted to go out for dinner to celebrate our race, and he agreed that it was a great idea.
We were both craving Mexican food in a major way, so the decision was an easy one.
Our appetizer- nacho chips and salsa, which we split.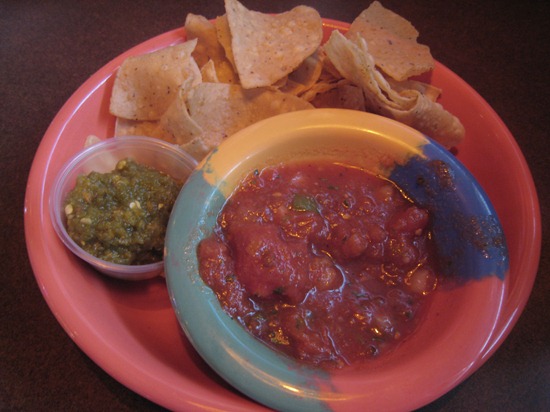 The chips were so salty and delicious. I always crave salty food after a race!
I ordered the vegetarian fajitas and Eric ordered the chicken fajitas.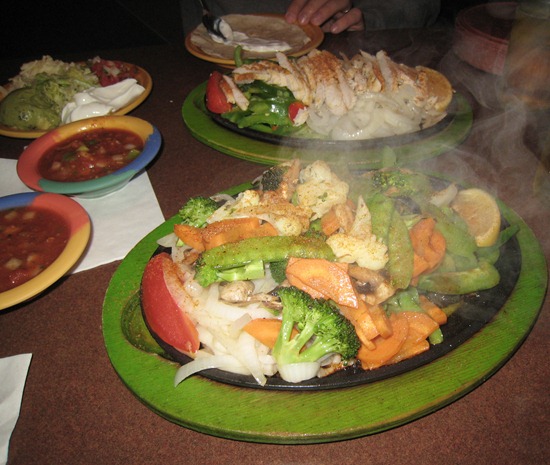 Mmmmmmmm.
We were quite possibly the hungriest people in the entire restaurant and were so happy when our food arrived.
My sides for the fajitas were Pico de gallo, lettuce, and, guacamole. I always ask them to hold the cheese and sour cream and just bring me oodles of guacamole…muahuhaa. :devil: I have a slight obsession with guacamole.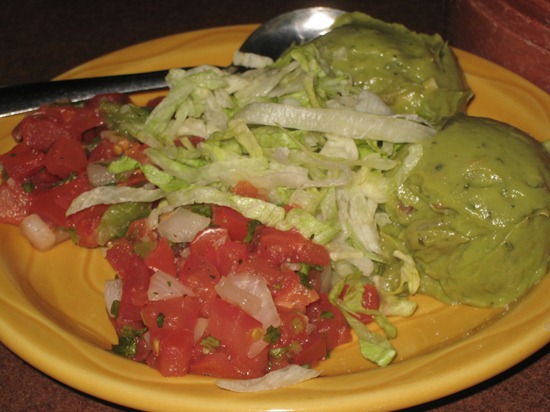 To my delight, the veggies were sprinkled with a salty seasoning and they were cooked in tons of olive oil. I don't think I have ever tasted a better stir-fry!
I proceeded to eat 5 fajitas…Eric had 6.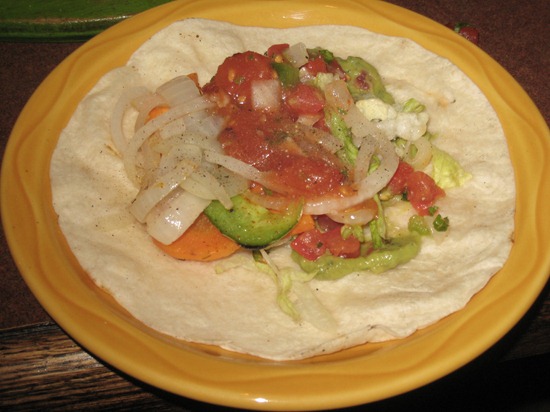 Afterward, we rolled out of the restaurant and somehow fastened our seatbelts around our bulging food babies!
However, we were not finished!
A couple hours later Eric and I settled onto the couch and we dug into my chocolate stash that was hiding away in my dresser.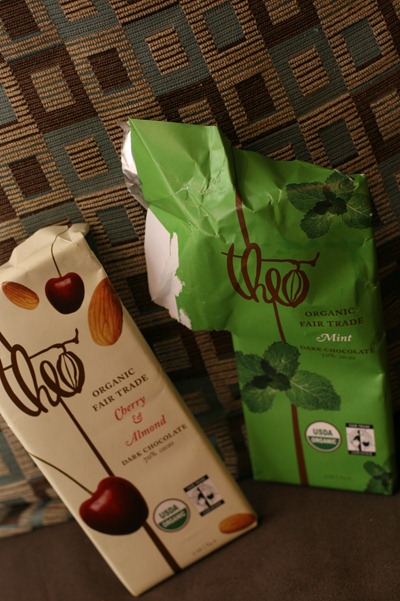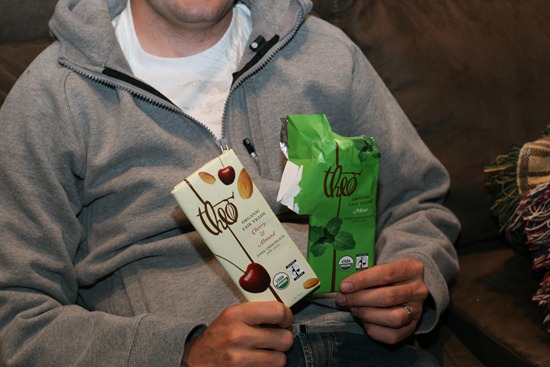 After a few squares of chocolate, the next thing I knew I was asleep and I had a bad dream that I was watching Chronicles of Riddick.
This actually turned out to be REAL- my husband obviously took advantage of his sleeping wife and threw on a GUY FLICK. :lol:
I had to force myself back to sleep (to make the movie go away) and the next thing I knew the credits were rolling and Eric was carrying me up the stairs to bed. :biggrin: