Good morning!
Well, I was right, I was working until about 10pm last night. But, I have great news– almost everyone has confirmed their donation for Shop 4 A Cause 2! I was actually blown away by how fast everyone made their donation and even emailed to tell me about it. A HUGE thank-you to everyone for making this such a smooth process! The fact that we had over 55 auctions and 52 of them are now paid is really, really amazing. THANK YOU so much!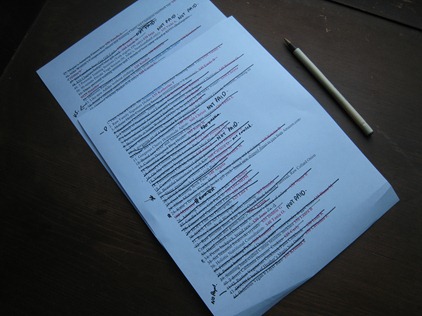 The heat wave continues and so does the Banana soft Serve Vegan Overnight Oats parade!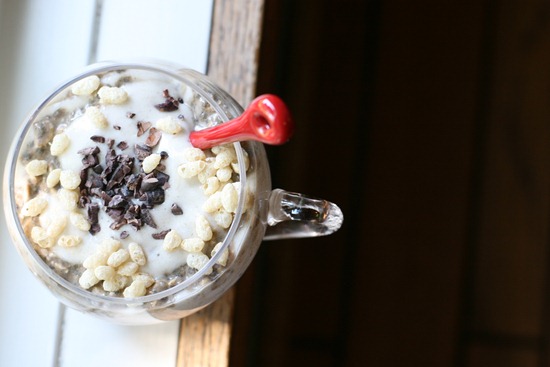 Recipe can be found here. Toppings included raw cacao nibs and Nature's Path Rice Crisp cereal again. So much crunchy goodness!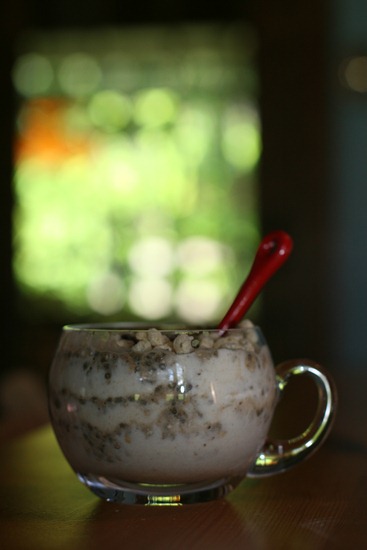 I did not use a frozen BROWN banana today, but a nice yellow one. It made such a difference in the banana soft serve. It 'whips' a lot more and gets much more creamy.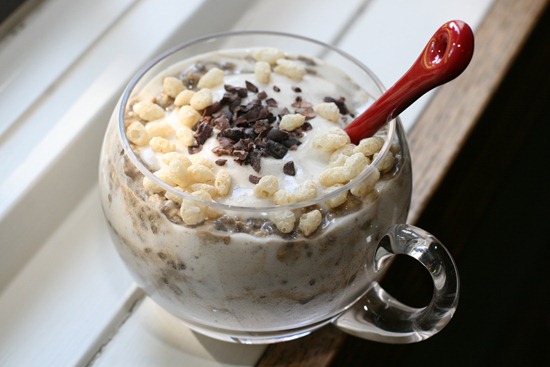 Every last drop.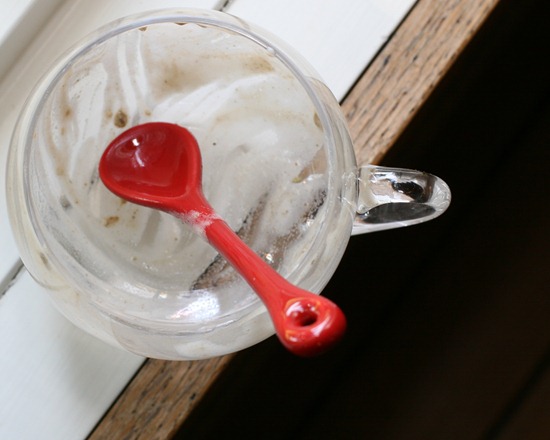 The Wedding Planner
I don't know how I forgot about this, but Eric and I have a wedding to go to the night before my half marathon this weekend! We got the invitation long after I had booked my half marathon last year, but I didn't want to miss a wedding just because of a race, so we agreed to go. However, now I am starting to get a bit nervous about being at a wedding and then having to get up around 4:30am the next morning!
A few things I am worried about:
1.     EATING NEW FOOD
Number one rule of racing is not to do anything different before the race. Obviously the food will be out of my control the night before and I am a bit worried that something is going to upset my stomach. I requested a vegan dish, but other than that I have no idea what I will be eating.
2.     OPEN BAR
Need I say more? I have told myself absolutely no alcohol at the wedding. Who wants to be hungover the morning of a race? Plus it is dehydrating. I am really hoping I can stick to this pledge because open bars and I go way back. :lol:
3.     BEING ON MY FEET ALL DAY/NIGHT; WEARING HEELS
The wedding begins at 2:30pm so it will probably be a day spent on my feet like most weddings are. I am a bit concerned that my legs will not be fresh for the race! I ALWAYS wear heels with a dress, but I think I may bring a pair of flats with me if I want to give my legs a rest.
4.     BEING OUT LATE, NOT GETTING ENOUGH SLEEP
I am still debating what time I should leave the wedding at. I'm thinking my cut-off should be by 9:30-10pm? I think the wedding is about a 15-20 minute drive from home, so I need to factor that in too.
5.     RACE PREPARATION
My plan is to prepare all of my race stuff (clothing, sneakers, water, hat sunglasses, sunscreen, Garmin, music, etc) tonight or Saturday morning so I don't have to worry about it Saturday night or Sunday morning. I am also going to do Vegan overnight oats and make that Saturday morning and pop it in the fridge so it is ready come Sunday morning.
Have you ever had to deal with weekend social outings when you have a long workout or a race the next day? Do you skip it or go out and modify your evening? Any tips for me and how I should handle Saturday?
See you this afternoon for 1,000 words…errr….12,000 words. :biggrin: *wink, wink*