This was going to be a 1,000 words post but I wanted to chit-chat instead! :biggrin: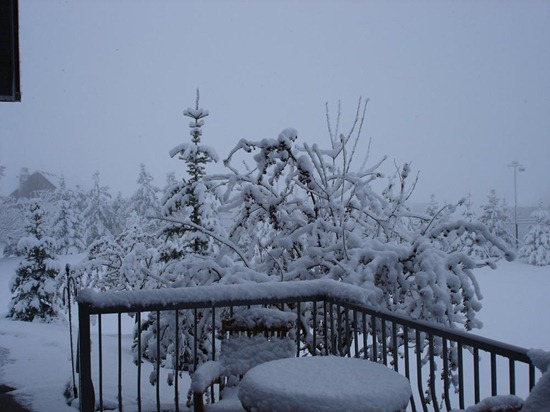 This is a shot from Alberta today…can you believe it?
I can!
Last June when I went to AB it snowed on JUNE 6th (my sister's birthday of all days too!).
Thank you for your great suggestions on this morning's wedding before race post! I will be telling you what my game plan is tomorrow! You gave me so many great ideas. I feel really good about it now.
I am getting caught up slowly but surely today. I feel so much better than I did yesterday and not as overwhelmed. I am getting caught up on orders, business calls, interviewing (1 more to go this afternoon), and some Farmer's Market tasks today. I almost have a clear inbox which has not happened in over a month. There is no better feeling!
Lunch was awesome today too. Since we have had our heat wave all I want are salads, juices, fruits, and other light foods! The heat really impacts the way I eat. I have no desire for anything hot.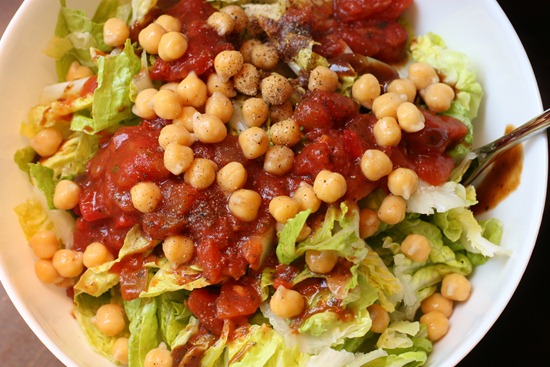 Mammoth salad contained: 1 cup chickpeas, salsa, 1 chopped tomato, 2 organic romaine hearts, 1/2 cucumber, sea salt and black pepper, and my better than balsamic salad dressing.
Perfecto!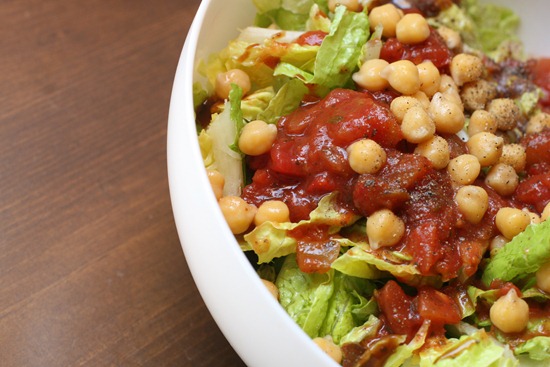 Along with a juicy grapefruit…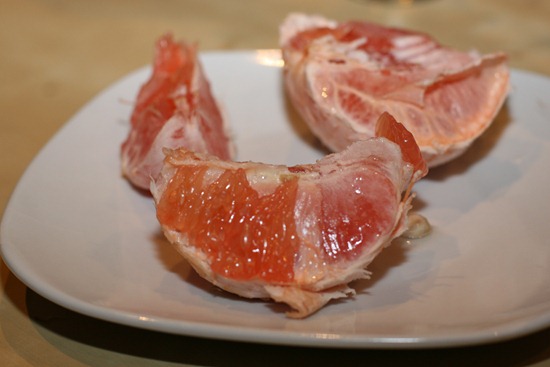 Afternoon snack will be a High Protein Renew Glo Bar: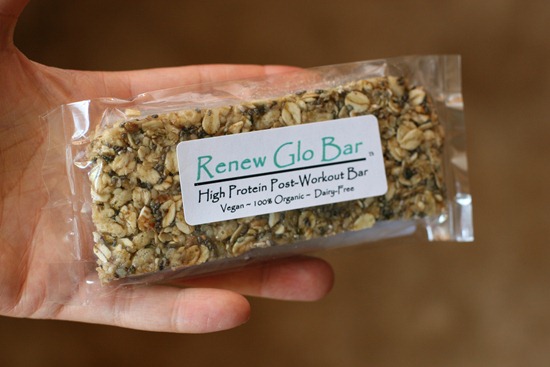 The video finally uploaded after a week!
[PS- Gena's name is pronounced 'JENNA' and not 'GEE-NA' like I said. So sorry Gena!]
Happy Memorial Long Weekend to my American readers! Be safe and have fun.
HAPPY BIRTHDAY TO MY SISTER KERRIE!!! xo