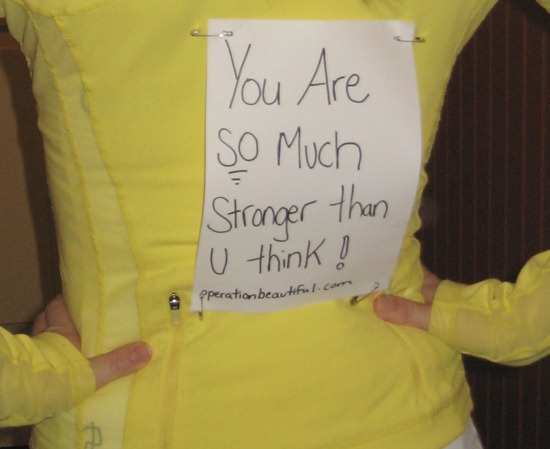 Dearest Yellow jacket, we had some GOOD TIMES! You will forever be a part of my half marathon glory! :lol: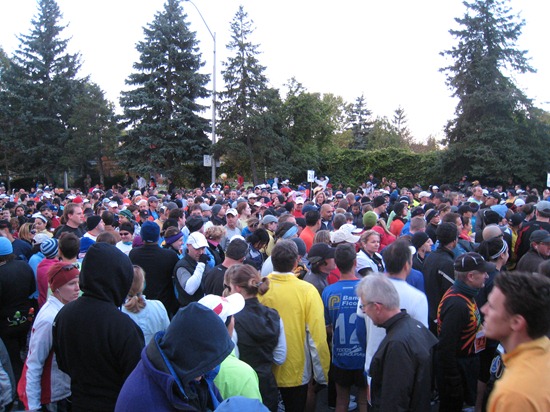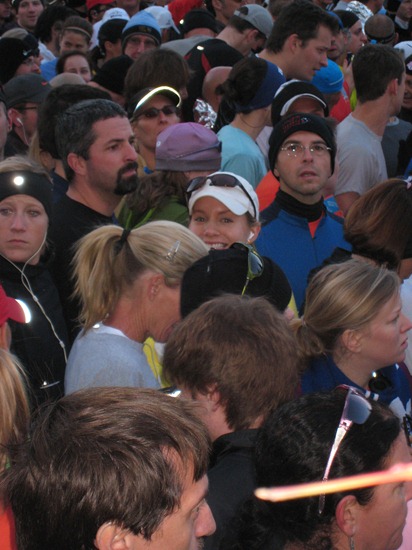 You can bet your behind that they believe they are strong!
I wonder what their mantra is?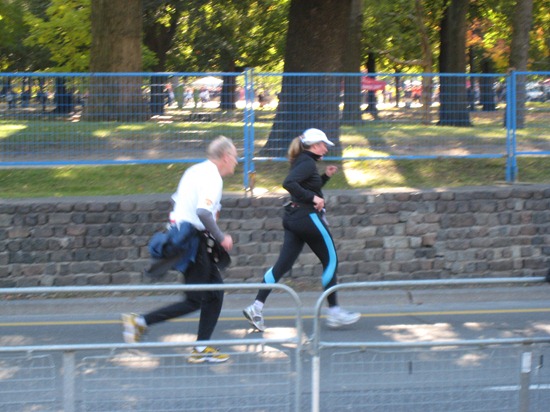 I was so inspired by this man who looked to be in his 70's finishing 13.1 miles!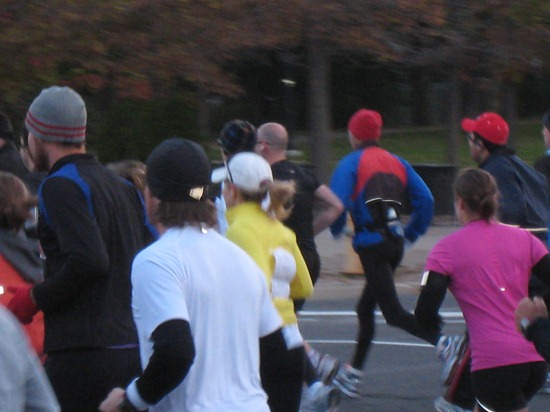 I wanted to quit so many times during this race because I had sharp stomach pains (i think it was from not eating early enough!). I stopped and walked a lot, and I just felt defeated. I had to keep repeating the note that was on my back just to get through the race.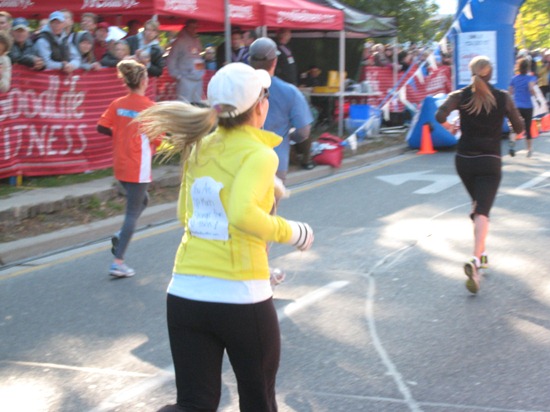 I was never more happy than to cross that finish line (race recap can be found here).
When you think you can't do something, remind yourself of a time when you reached a goal.
Today I struggled on a 10-mile run and I had to keep reminding myself of times when I did succeed with this distance.
I had to tell myself, 'You are so much stronger than you think' over and over until I believed it again.
The run:
Distance: 10 miles
Total ascent (hill climb): 1121 feet
Avg heart rate: 162 bpm
Max heart rate: 179 bpm
Avg pace: 9:21 min/mile
Time: 1 hour 33 mins.
Mile Splits:
Mile 1: 9:06; ascent- 121 ft
Mile 2: 8:52; ascent- 100 ft
Mile 3: 9:04; ascent- 108 ft
Mile 4: 8:55; ascent 141 ft
Mile 5: 9:14; ascent- 110 ft
Mile 6: 9:53; ascent- 105 ft (my water ran out and I had none the rest of the run)
Mile 7: 9:33; ascent- 117 ft
Mile 8: 9:41; ascent- 113 ft
Mile 9: 10:11; ascent- 117 ft (I struggled SO much with this mile!)
Mile 10: 9:04; ascent- 89 ft (My goal was to finish strong!!!)
I'm not going to pretend like saying those words will instantly make it easy because that just isn't true, but thinking about times when you have succeeded at something provides HOPE and inspiration. Maybe it was a piano recital that you rocked or your first 5k race or the time you headed to the gym in the dark even though your 8 month old had you up all night.
Each of us have victories each day that we often pass by without recognizing.
When you are struggling, think of the good times. Think of the times when you made a positive step in the right direction and think about the feelings you felt. Connecting the memory to the positive feeling will motivate you to want to feel those same emotions again.
Today's run was not easy and I wanted to QUIT many times- I was feeling tired from lack of sleep and doing a lot of physical work this morning. Aside from that I was bored after mile 6- I was looping the neighbourhood and did not play any music on this run. However, by believing in myself I was able to push past my mental block and remind myself that sometimes the obstacle is more in our mind than on the pavement.
I'd love for you to tell me about a time when you succeeded that sticks out in your mind- it could be rocking a presentation, a race, a speech, beating an illness, an exam, a job interview, getting through a training workout, helping someone out, etc. Share your glory!
One thing that sticks out in my mind, and will forever, is when I passed my Oral Defense for my Master's degree. It was quite possibly the most grueling 3 hours of my life and also the most anxiety-provoking thing I have ever been through. Whenever I am anxious about a meeting, speech, or other anxiety-provoking situation, I remind myself of the oral defense and how I overcame my fear. I tell myself, if I could get through that, I could get through anything.