Good morning!
I have an amazing video for you guys to watch this morning. Let's just say if you are trying to find motivation to get excited about your workout today you just may find it here!
Eric and I are considering doing that for our try-a-tri. :tongue:
Onto break the fast.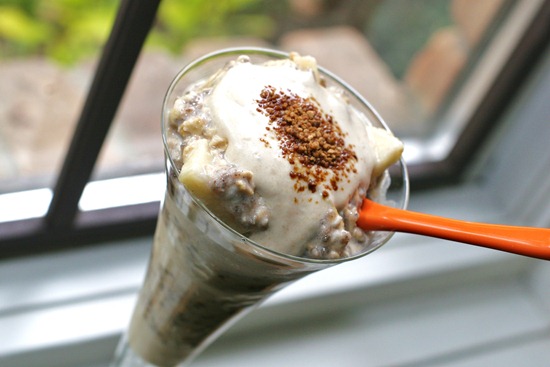 Ingredients:
1/3 cup regular oats
3/4 cup almond milk
2 tbsp unsweetened applesauce
1 tbsp chia seeds
1/2 tbsp pure maple syrup
1/2 tsp pumpkin pie spice (or 1/4 tsp cinnamon, 1/8th tsp each nutmeg and ginger)
1/2 tsp pure vanilla extract
1/4 of an apple, peeled and chopped
Banana soft serve: 1 frozen banana, 1 tbsp milk, 1/2 tbsp cashew butter
Topping: Sucanat (or brown sugar)
Directions: Mix above ingredients with a whisk and place in fridge overnight. In the morning, make banana soft serve in the food processor. I added 1/2 tbsp of cashew butter at the end of processing to bring out a nutty flavour that would blend nicely with the apple pie flavour. For the topping I used 1/2 tsp Sucanat.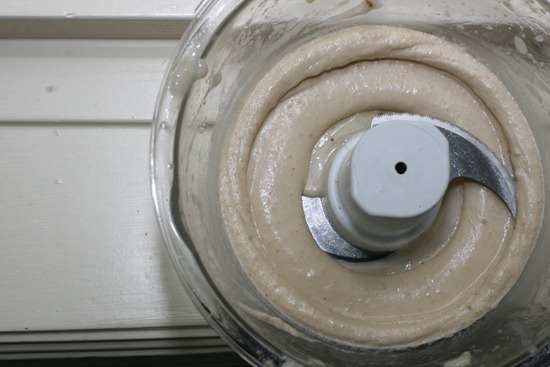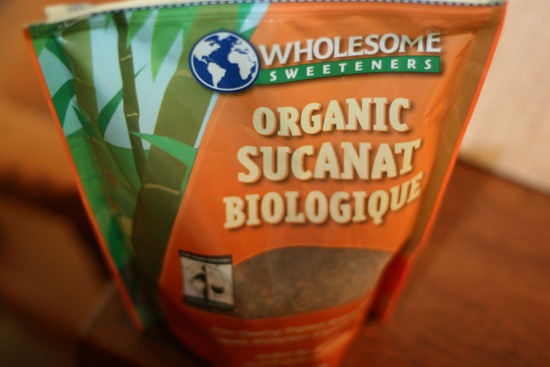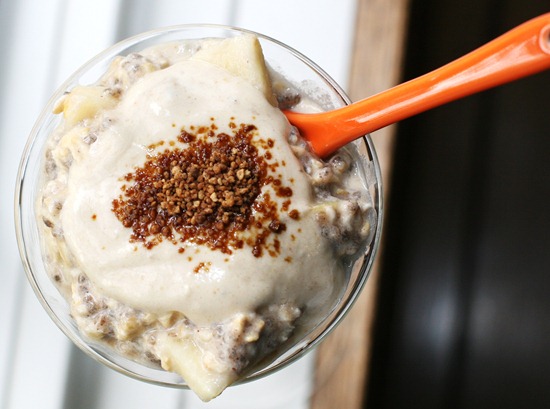 Simply Delicious!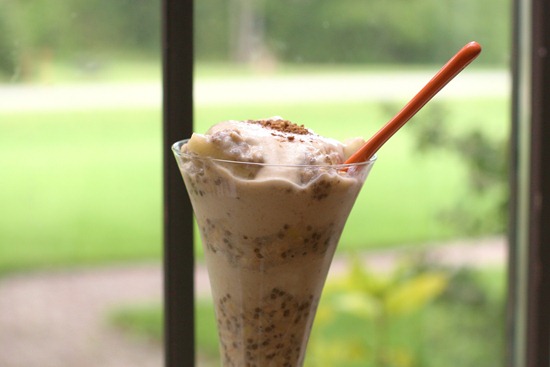 Updates:
Email notification for comments is fixed. Big thanks to Julie! You will now be notified again when your comment is replied to.
Sports, Exercise, and Body Image
Yesterday I made a discovery.
I was in the change room at the pool putting on my swim cap. I looked at my body in the full length mirror and I saw someone who was strong, healthy, and confident. I had a little twinkle in my eye.
It occurred to me that this was one of the first times that I have not felt self-conscious about myself in a swimsuit. I had no negative feelings trying to discourage me. Thoughts and critiques about the size of various body parts were not present in my mind. In the past, I could not put on a swim suit without feeling anxiety or being critical of myself. When I had to be in front of other people with a swimsuit on, I did not feel confident because I had all of these negative thoughts about my body floating around in my head.
Something changed when I started swimming laps.
The purpose of the swimsuit was no longer to flatter the figure or to hide supposed flaws or to boost or to nip or to tuck or to distract someone's eye. The swimsuit now served a functional purpose– to help me swim and to carry me to my try-a-tri in June. The swimsuit was a catalyst for a stronger me.
One the first day of swimming I was nervous, not just about swimming, but I was nervous about wearing a swimsuit in front of others on a regular basis. I felt like I would be judged, but what I discovered is that the only judge I had to beat was myself.
Learning to swim again has helped me conquer my fear about wearing a swimsuit in front of others. When I put on my swimsuit, I feel proud, and I now walk confidently. I praise my body for what it can do for me ('wow these strong legs are helping me speed up my freestyle' or 'What strong lungs you have') instead of supposed 'flaws'.
After making my discovery I wanted to tell Eric and hear what he thought. I asked him if swimming has improved his body image at all, and he simply smiled and said, 'I don't think I have looked at my body in the mirror for weeks.' :lol: The simplicity of my husband never ceases to put a smile on my face.
Today's question- Have you ever participated in a sport or exercise that improved your body image? What about a sport/exercise that you felt made your body image worse?