Hello :silly:
I hope you had a great hump-day!
Today was a good day for me. Productive with a little play time on the side. This morning, I labeled, packed and shipped out all my orders and then I rushed off to the lunchtime swim. Our weather was cold and rainy AGAIN today so I knew it was a swim or nothing. Luckily the weather is supposed to be better by the weekend (21C and sunny on my birthday!). I can't wait to get outside and enjoy it!
I had this Endure Glo Bar for fuel…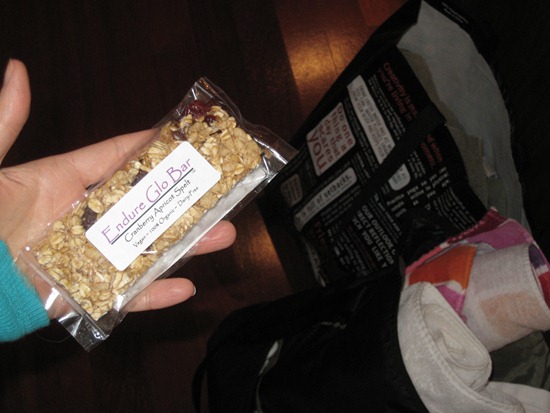 Today's swim was much better than last night's swim!
I really struggled last night with my freestyle stroke. For some reason I couldn't get into the groove and I was just feeling very out of breath. The pool was also packed last night and there were about 12 people in the lane so the water was very choppy (but I figure that is good practice for the try-a-tri anyways).
Today I got back into the groove. It was still quite busy (about 8 people in my lane), but it had a nice flow to it. I felt good today. I repeated my mantra- the 'You are powerful' one, not the 'chocolate, banana, coconut' one. :lol:
I fixed last night's breathing problems by doing two things:
Kicking more (my legs have a tendency to trail of leaving my poor arms to do all the work!)
Taking bigger breaths of air
Both of these things were easy to change and seemed to make all the difference today. I felt really strong. Although, my poor arms were tired since I just swam last night.
I swam 30 lengths (750 metres) today and was out in just under 25 minutes! Quick and to the point.
Lunch was a speedy Ezekiel wrap of leftover Delicious Vegan Chili. Man, was it ever good!! I had it with an orange and 2 glasses of lemon water to replenish my fluids.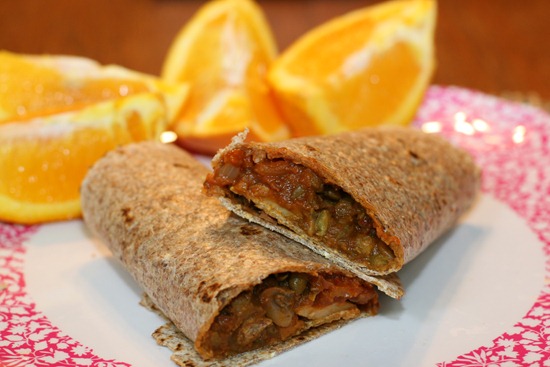 This afternoon was all about the Gluten-free + Raw Glo Bar! :cool:
They are currently in the dehydrator and I am almost certain that this version is the one. The feedback I had from the last version was all positive, but I just wanted to make a final couple tweaks to it before I am 100%. Hopefully this is it and then I can proceed with cost analysis, labeling, and prepping the info to list in the shopping cart!
Dinner looked quite strange, but I promise it was good…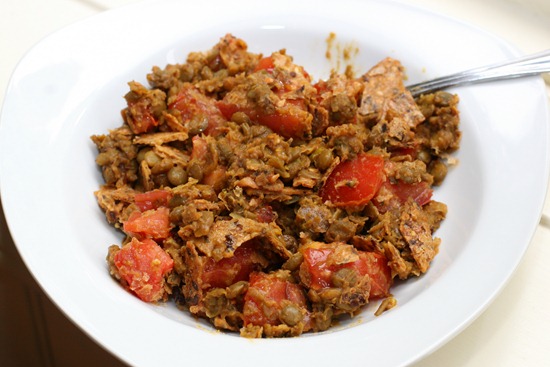 It was leftover Coconut Red Lentil Soup + crushed Mary's Crackers + 1/2 a tomato. Heated and mixed up.  I love taking leftovers and transforming them into new dishes!
Updates:
The email notification for comment replies that I had going before the blog re-design is no longer working. I am currently looking for something that will work!
And that's a wrap. See you tomorrow morning for a discussion on sports, exercise, and body-image!