Hello :) I hope you are having a kick-bootay start to your week.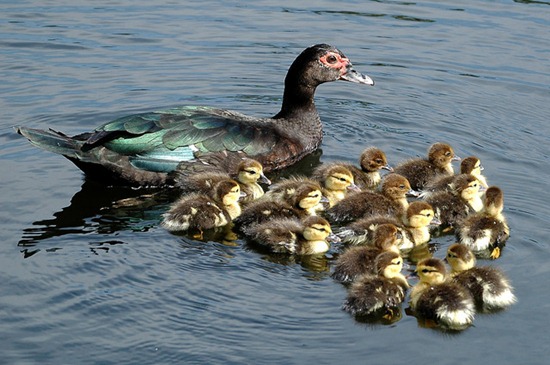 How precious are these ducklings and duck?!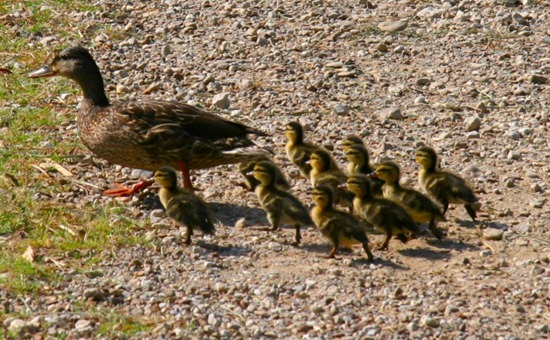 [Source]
Not sure why, but I had the impulse to Google pictures of ducklings last night. ;) Last year we saw some in our area so I am hoping to see them again this year! So gosh darn cute.
Something else that made me smile was coming down to Vegan Overnight Oats on a Monday morning. I decided to turn the VOO into Banana Soft Serve VOO. Even though I was cold, I was just craving this breakfast again! I bundled up in my robe and dove in…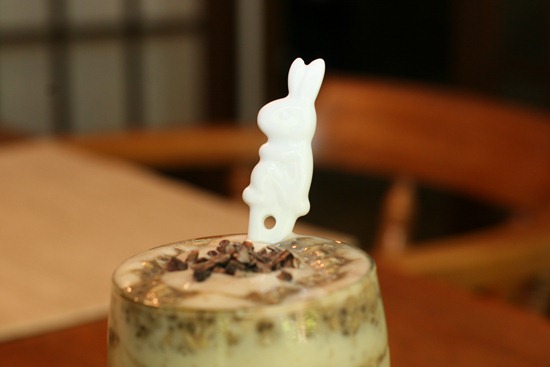 Ingredients:
1/3 cup oats
1 cup almond milk
1 tablespoon chia seeds
1 banana, mashed
1/2 scoop Amazing Grass Amazing Meal chocolate powder (optional)
Directions: Whisk ingredients together and place in fridge overnight. In the morning, make the Banana Soft Serve and layer in a glass as shown.
Don't forget the awesome nutritional stats of this breakfast too!
I also made some fresh juice this morning…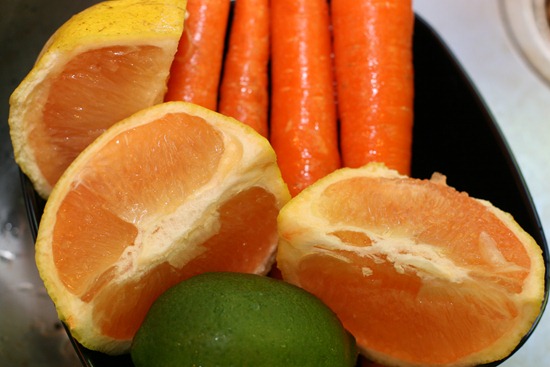 4 carrots, 1/2 grapefruit, 1 lime. It was way too tart though! Next time less grapefruit and lime, and more carrots. ;)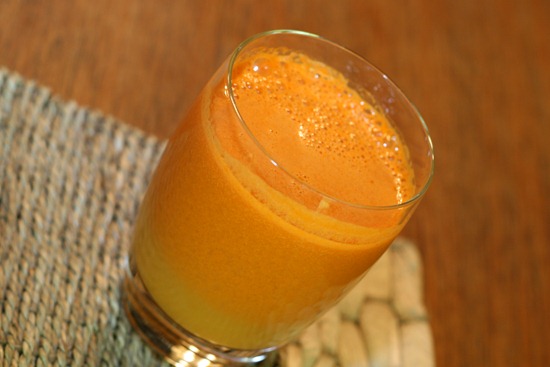 Updates:
This morning as I was eating my breakfast I started to think about this advertising campaign that I saw earlier this year…
It is an advertisement by the National Eating Disorder Information Centre (NEDIC). You can drop your magazines into the slot to support 'shedding your weight problem'. I originally posted about it here.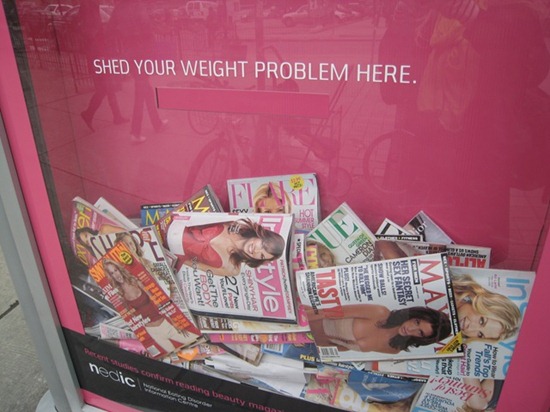 I have never seen an ad like this before and I thought it made quite a bold statement.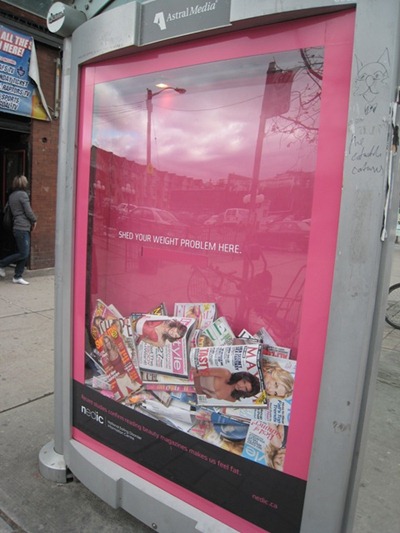 My question to you today is, how do you feel about women's magazines? Do you read them? What about women's health/fitness magazines? Are there any that stand out from the pack?
I personally used to be the magazine QUEEN. I used to buy 1-2 magazines per week! Eric says that I was addicted. I was looking for the cure to my body/weight/hair/skin problems. However, once I entered grad school, I needed to make cut-backs to save money, so magazines were among the first to go. Now I never buy them because I just got out of the habit. Last year my Father in law got me a subscription to Runner's World, and I actually enjoyed that magazine quite a bit. It stood out from the others.
I am off for a couple business meetings this morning. Lunch may be in or out, depending on how long they go. This afternoon I am doing another huge order for Ambrosia and then also baking up my other orders. Not sure what my workout is going to be. I may have to squeeze it in over lunch or do an evening workout.
Have a great day! See you for 1,000 words this afternoon.