Hello!
I created a new Before + After page that documents pictures of my road to health from high school all the way to 2010! I have been meaning to put this together for ages now. I hope you enjoy.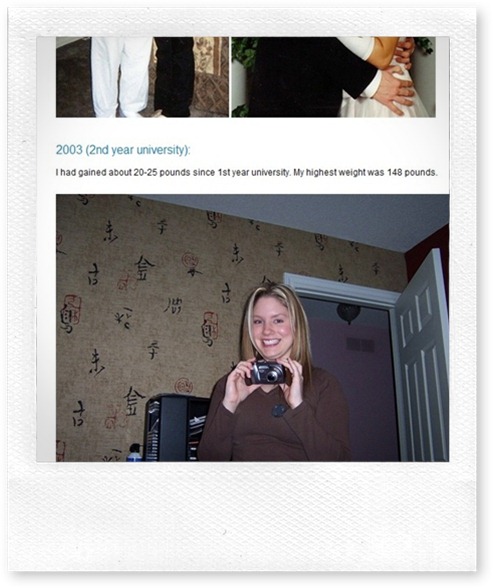 Here are some health stories I enjoyed over the past week. Eric and I especially loved #3! ;)
Health News Round Up:
Hope you are having a great day!