Happy Friday!
Well, that was a crazy 16 hours! Last night I worked in the bakery until 11pm and then I was up at 6am to get out a bunch of orders before Eric left for work. Good times. I told Eric that he can pocket all the money that he makes when selling his coworkers Glo Bars, and he has been selling a ton lately! How is that for motivation? ;) I also had to get a box of samples ready to ship to a potential retail customer.
Last night Eric and I had a music party. I worked and he painted the upstairs hallway!!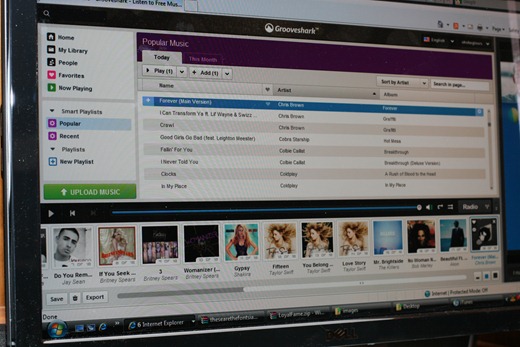 I was deemed 'worst DJ ever' :mrgreen: Apparently I play too many chick songs!? Music makes work so much better.
This morning I baked from 6-9am and finally stopped for breakfast when I was finished (just in the nick of time). I was starving like a mad woman.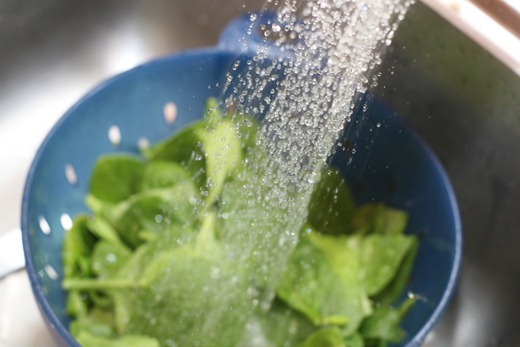 In the GM: 1 cup almond milk, 3 cup spinach, 1 scoop Amazing Grass wheatgrass powder, 1/2 large banana, 1 tsp maca, 1 tbsp chia seeds, ice.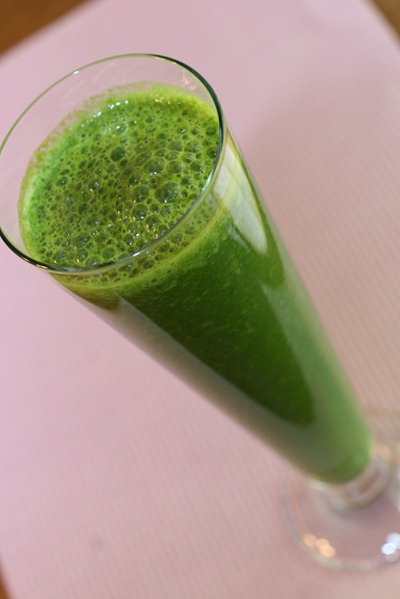 Then I made half a serving of the Banana Pancake Sandwich to go along with it! I made these teeny tiny thin pancakes. They were so cute.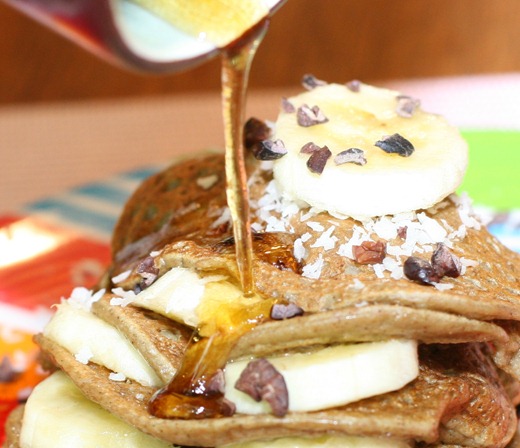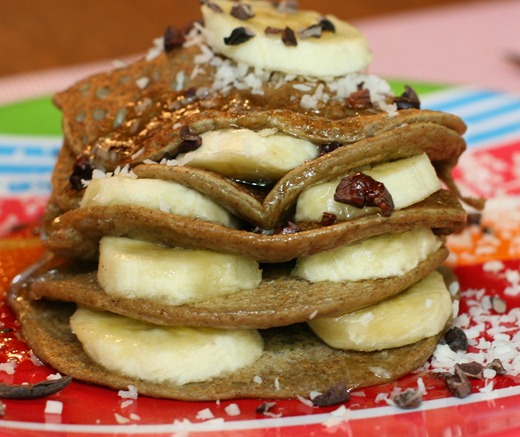 It was awesome!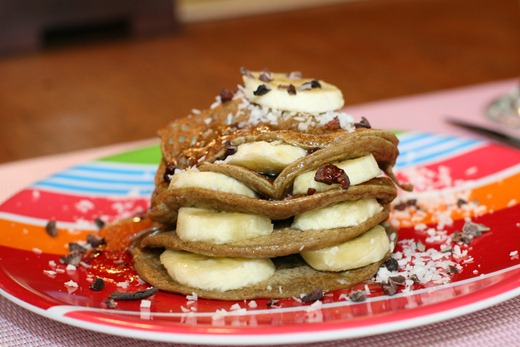 Belly happy.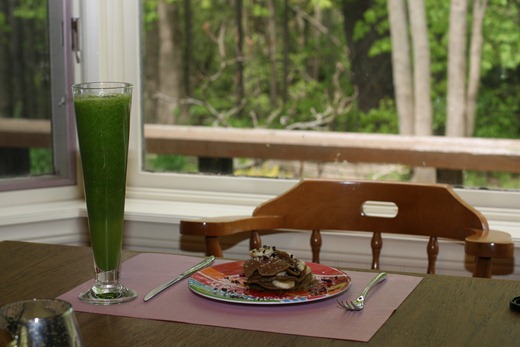 Now I am hopefully going to a lunchtime swim at the pool. I am super late so I hope I can at least squeeze out 30 mins. of swimming.
Updates:
– Healthy Spelt Pancakes for One spotting
Another quote I like…
"Growth and self-transformation cannot be delegated." ~ Lewis Mumford
Today's question- Have you ever transformed yourself or made a huge life change? What was it?