Hello :)
Oh boy, was I dragging today!
I felt like I was going in slow motion. Everything I did took twice as long as normal. Must have killed a few brain cells when I hit my head this morning. ;)
For dinner tonight, I was craving veggies in a mad way. I wanted something raw, crisp, and fresh.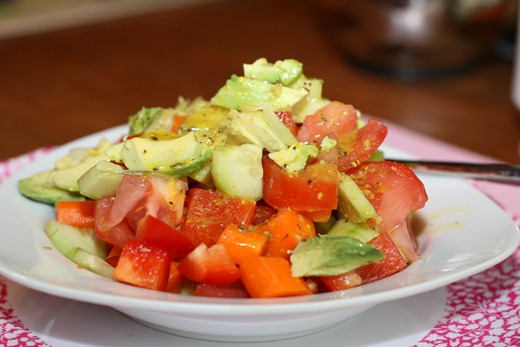 and energizing…
The Big Summer Salad:
Ingredients:
1/2 English cuke, peeled and chopped
1/2 tomato, chopped
1/2 avocado, chopped
3 small carrots, peeled and chopped
Serve over a bed of mashed cooked chickpeas (I used 1 cup)
The kicker was this awesome homemade salad dressing!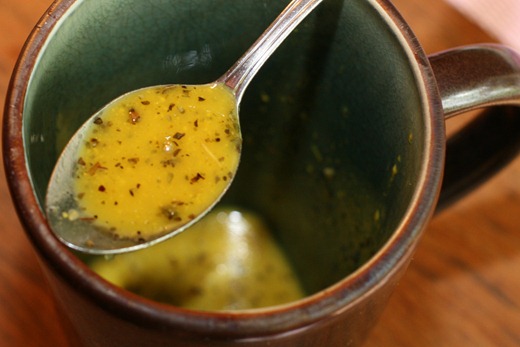 Sweet & Tangy All-Purpose Dressing:
Ingredients:
1 tsp regular mustard
3 tbsp regular vinegar (any kind would work though)
Small pinch sea salt
1/2 tbsp or less of pure maple syrup (to taste)
1/4-1/4 tsp extra virgin olive oil
Pinch or two of Italian Seasoning (I used Presidents Choice Sun-dried tomato mix)
Directions: Mix above ingredients and pour over veggies!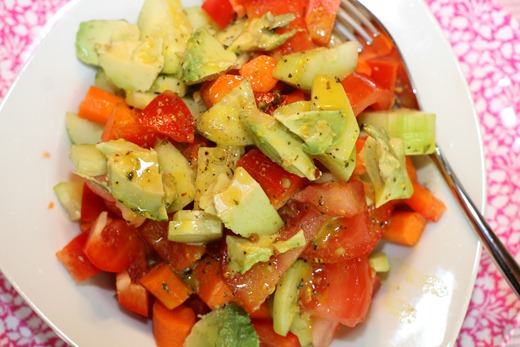 I loooooved this dressing!! I can't believe I have been buying salad dressing all these years. I have had such fantastic results with both that I have made (see Better than Bottled here).
I had this with a bowl of my favourite chips in the WORLD!!!
Dessert- An Adore Glo Bar: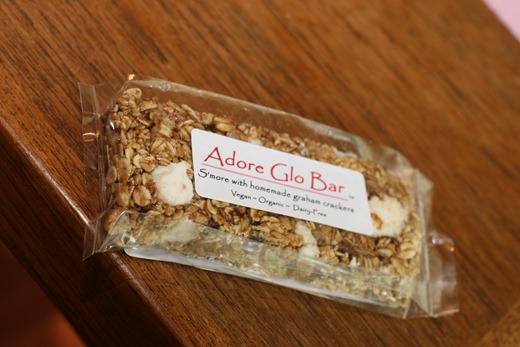 Do Couples Gain Weight and Lose Weight Together?
I found out that Eric is the LOWEST weight he has been since high school!
He weighs himself every week or two and he told me this morning that he weighed in at 172 pounds (he is 6 foot 2)! His highest weight was in university-he weighed 210 pounds. I can't believe how much weight he has lost. I guess I didn't realize it because I see him everyday but when I look at old pictures, I can totally see the change.
These pictures were taken in 2005 which was near his highest weight. My weight was always going up and down throughout university due to the binge-starve cycle I was trapped in. So glad I beat that.
All of these pictures are from 2005: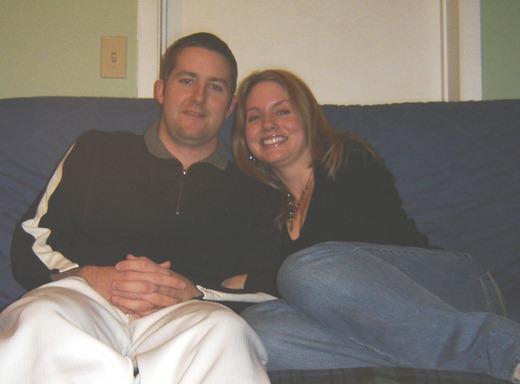 We were definitely the type of couple that gained weight together. I ate what he ate, he ate what I ate. We both ate lots of pizza, grilled cheese sandwiches, and frozen foods.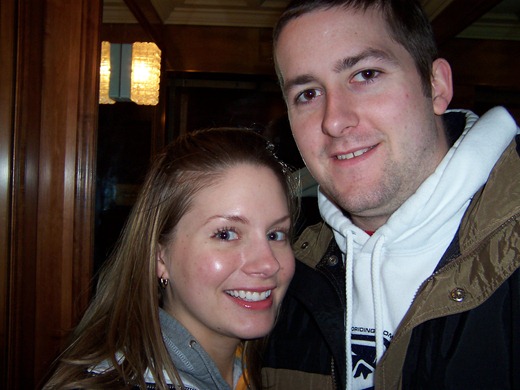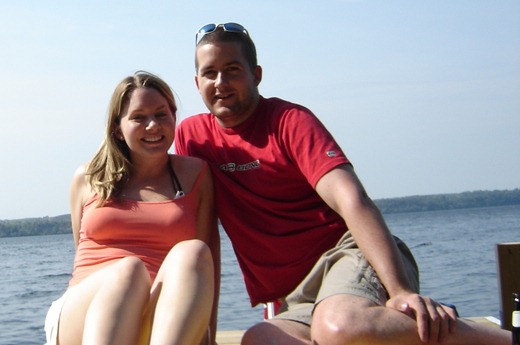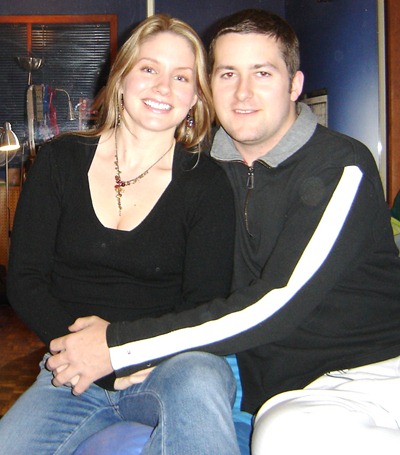 172 pounds: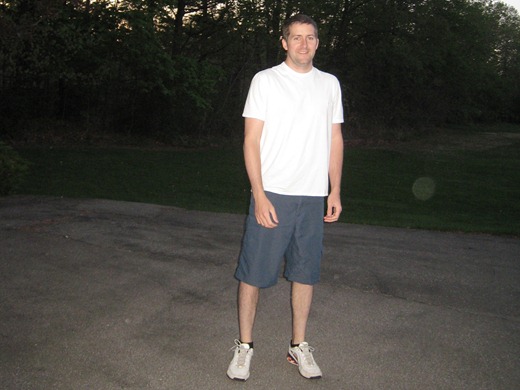 So proud of him. :)
Tonight's question: Have you ever gained weight 'in sync' with another person like a partner, roommate, family member or friend? Have you ever lost weight with another person?
Updates:
Farmer's Market Hiring: Glo Bakery is hiring energetic and passionate individuals to work at the Harbourside Organic Farmer's Market in Oakville this summer! If you are in the Milton or Oakville area and would like to apply, please send your cover letter and resume to

[email protected]

by tomorrow, Friday May 7th. Only those applicants selected for an interview will be contacted. Thank you to all who apply! 
Ciao!