Good morning!
Well, it is official, late night swims make it really hard to fall asleep at night!
Last night Eric and I tossed and turned until about 2am.
This morning, these were needed desperately: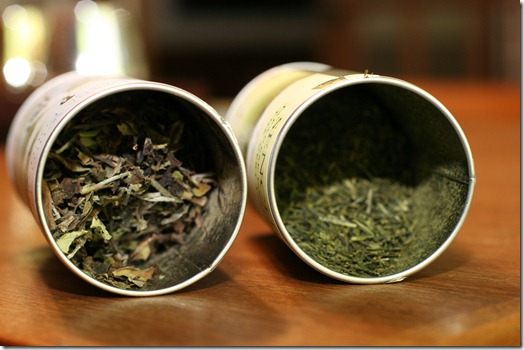 That would be Four O'Clock White and Green loose leaf tea.
But, before I had a cuppa, I clearly demonstrated why I should not be cooking in the kitchen on too little sleep.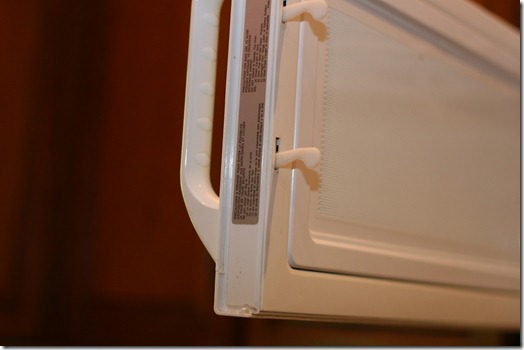 Microwave door edge, meet Angela's head.
Angela's head, meet microwave door edge.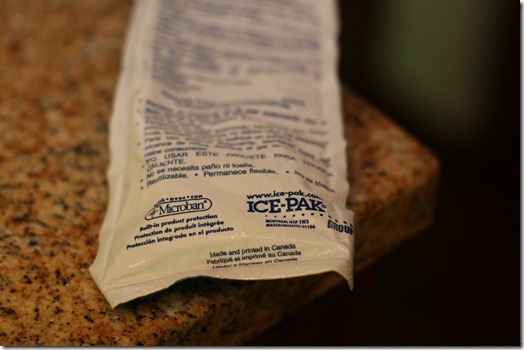 Was a mere bump on the head going to stop me? Absolutely not. I put that ice pak on my head and cooked one-handed. I was on a girl on a mission.
Remember that juicy orange I had last night before bed? Well, it turns out that oranges do nothing for hunger. They make you get up in the night to go to the bathroom, but that is about it. Of course, I knew this, but I can't eat much before bed or I get stomach pains. I woke up this morning with a growling tummy!
You know what it said to me?
It said: Banana Pancake Sandwich– in a jiffy!
When my tummy speaks, I shall listen.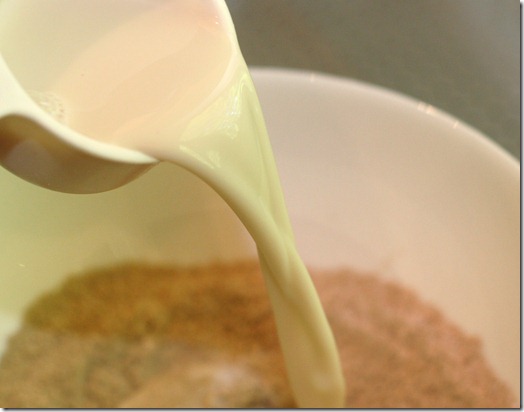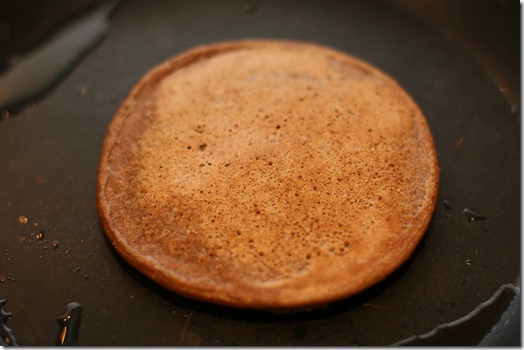 In A Jiffy Banana Pancake Sandwich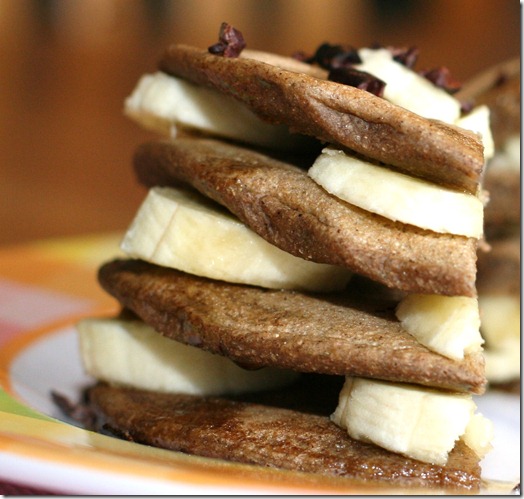 Adapted from my Healthy Spelt Pancakes for One.
Ingredients:
Pancakes:
1/2 cup whole grain spelt flour (other flours would probably work although you might have to adjust the milk amount)
1/2 tsp cinnamon
pinch of sea salt
1/4 tsp baking powder
1 tbsp Amazing Grass Amazing Meal Chocolate protein powder (optional)
3/4 tsp vanilla
3/4 cup Almond Milk
Directions: Pre-heat skillet on medium heat and lightly coat with oil (I used coconut oil). Mix the dry ingredients together in a bowl and then add the wet ingredients and use a whisk to mix well. Pour a small amount of the mixture onto the skillet and make tiny pancakes, no larger than about 3 inches in width. Because the pancakes are tiny, you will be able to flip them very easy.
While the pancakes are cooking, slice a banana and set aside. Now combine the syrup ingredients in a small bowl.
Reduced-sugar pancake syrup:
1 tbsp coconut oil, melted
1 tbsp pure maple syrup
Now assemble the pancake sandwich by layering the pancakes with the slices of banana. Add desired toppings and syrup. I used cacao nibs as a topping, but the sky is the limit! You can also double or triple this recipe, I doubled it this morning and make them for Eric too.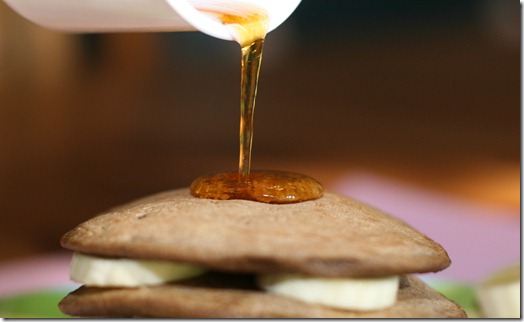 I love, love, love this syrup.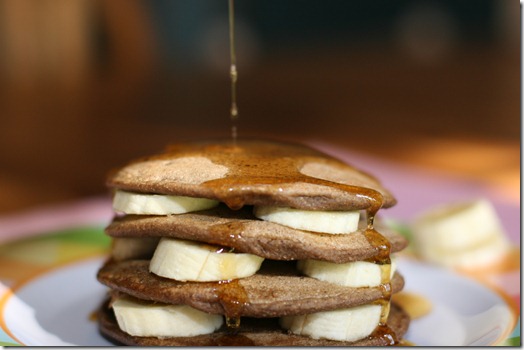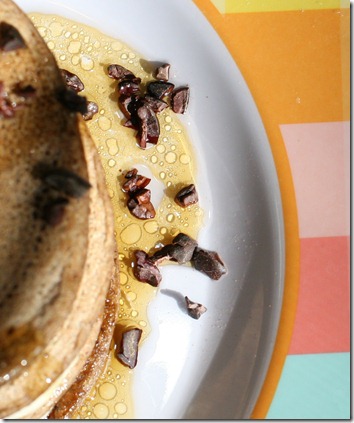 Let me just say I was feeling MUCH better after this breakfast!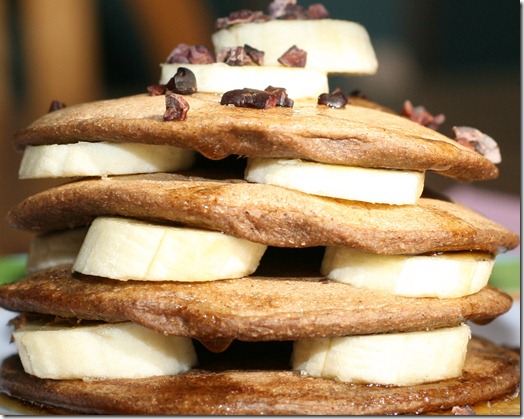 I love these pancakes for 1 because it is the perfect amount and I don't feel sick after eating them like other pancakes.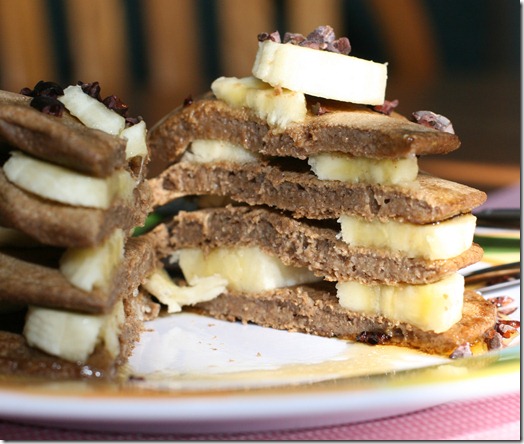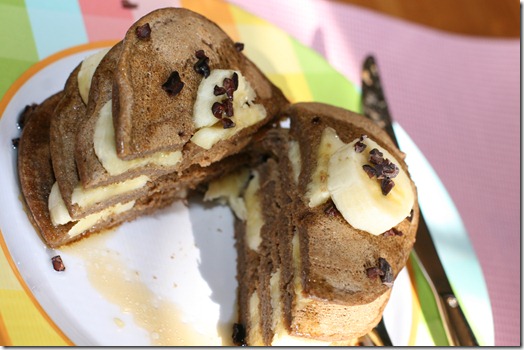 They tasted wildly indulgent, but they are actually really healthy. For the nutritional info, see this post.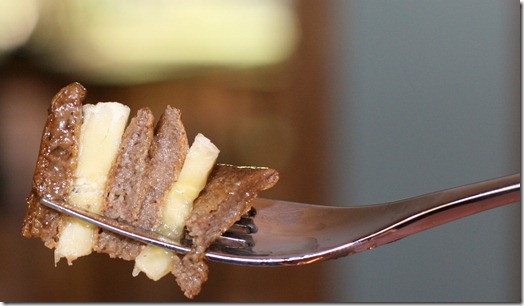 Here is another one of my favourite quotes that I thought would be a good topic for discussion today:
"When I was young, I thought confidence could be earned with perfection. Now I know that you don't earn it; you claim it. And you do that by loving the wacky, endlessly optimistic, enthusiastically uninhibited free spirit that is the essence of style, the quintessence of heart, and uniquely YOU." ~ Cecelie Berry, writer
I too used to think that confidence was gained through perfection, but I realized after many years when the goal is perfection nothing will EVER be enough. There will always be something else to achieve or to do before you can finally be content with yourself.
I used to base my confidence on the number on the scale, but even if that number was low, I still wasn't there yet, so I couldn't give myself permission to be happy. Some day, I thought. Some day I will be there. Well, you know what? That day never came.
Years went by and I GOT SICK OF WAITING to give myself permission to be happy. I was sick of wasting precious time because I didn't think that I deserved to be happy yet. I finally had to claim confidence, slowly over time, and to realize that I was good enough as I was in that very moment.
And so are you.
Right now, you are good enough. No, you are more than good enough, you are fabulous, amazing, inspiring, unique, and capable of so much more than you dream of.
Today's question: Can you relate to this quote? Have you ever claimed confidence or happiness instead of waiting for it?