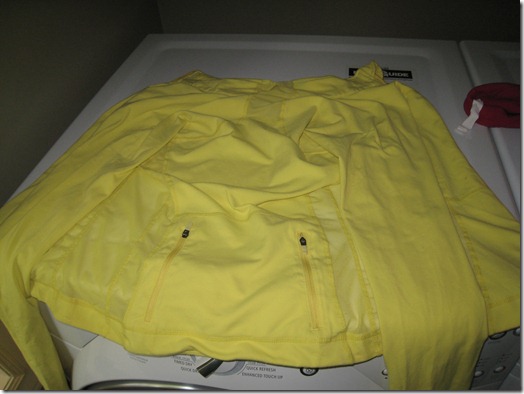 Jacket recovered nicely. :)
My bike and helmet are dirty though!
The blog transfer process had a lot of down time today as we waited for all the files and images to transfer so I decided to get some other work done. I finished another Foodthinkers juice article and I also made a lot of progress on the Health Blog list I am working on. I only have about 50 more blogs to add! It has taken me much longer than I anticipated. If you submitted your blog and you don't see it on the list, it is coming shortly. :)
After that I took advantage of the sunny and hot weather and did my second brick workout! I think this was our warmest day of the year so far, 26C/79F. Just lovely.
Before I left, I had the first part of my lunch:
Two slices of Sesame Seed Ezekiel toast with Red Pepper hummus and tomato paste: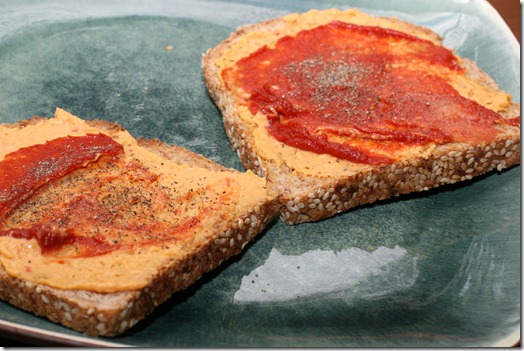 And then I was off on the first leg of the brick.
Today I did another combo of Road + Trail. I did it solo today because Eric was helping his brother move furniture.
Before leaving, I brushed up on some bike signals: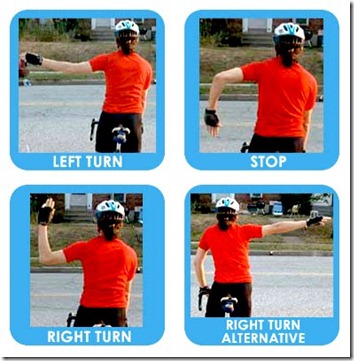 [Source]
I wore my Under Armour shorts that I bought a couple years ago: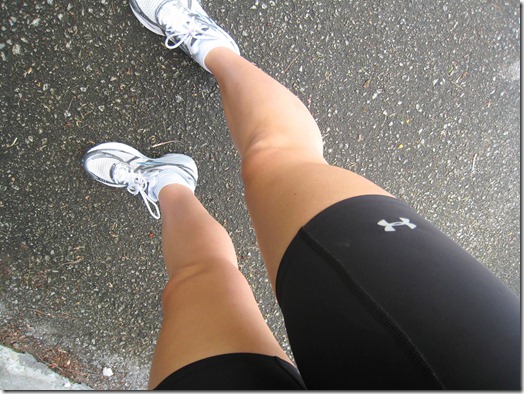 I will never wear loose pants again while biking! I ripped a hole in my lulu pants on yesterday's crazy bike ride. Rookie mistake!
Today's theme = THE HILLS.
The 10k route for the try-a-tri is going to be very hilly, so I need my practice.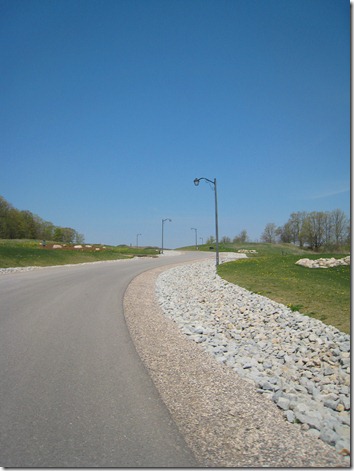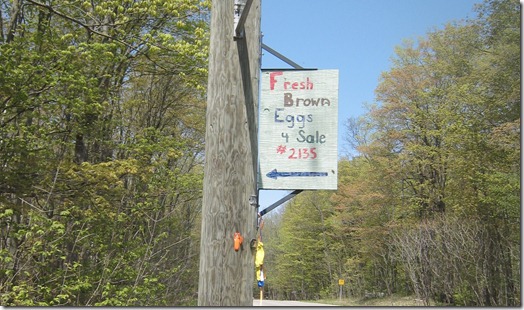 After about 4 miles on the road, I went to the trails.
I get so excited on the trails!
Just takes my breath away…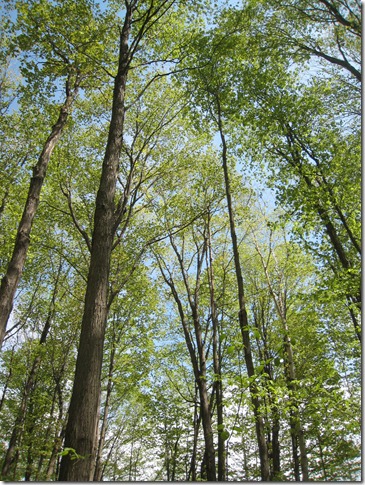 I am happy to report that this was the first time I made it up this rocky area of the trail without stopping because of the rocks! Felt great.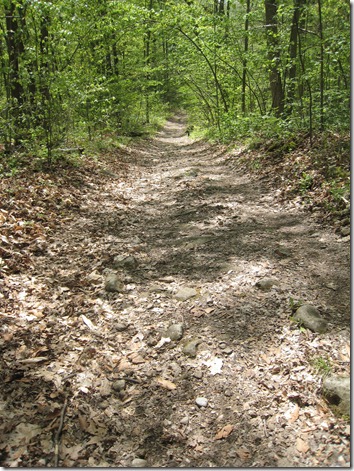 I love the trails because they take a lot of concentration and focus. I find it is almost like a form of meditation. When I am on the trails I don't think about anything else!
The Velo Plush seat is working out great by the way. A gender-specific seat makes the world of difference.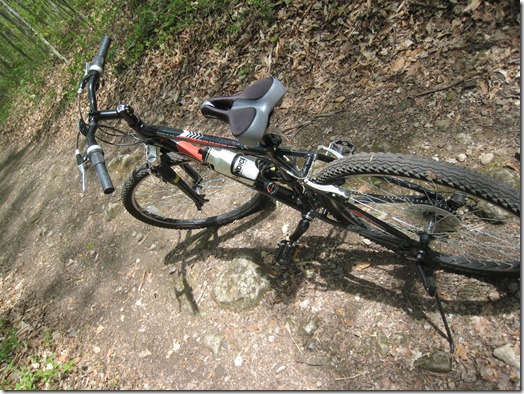 I think Harold, Guardian of the Woods, lives here…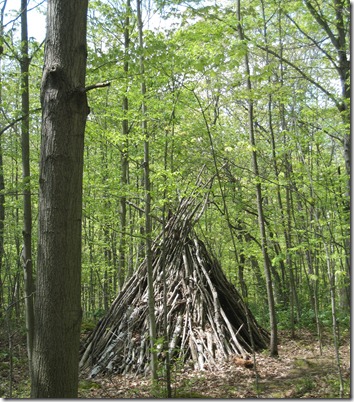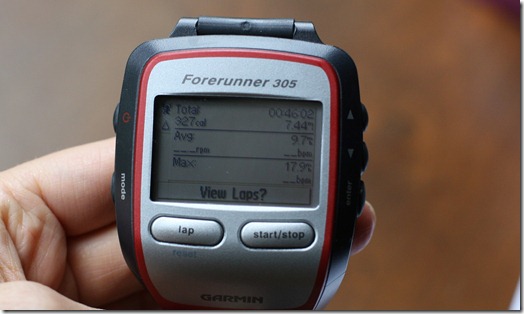 Bike leg:
Distance: 7.44 miles
Time: 46:02 mins.
Avg speed: 9.7 mph
Max speed: 17.9 mph
Ascent (total climb): 509 feet
I came home and had a painfully long transition! I forgot to fill up my Camelbak so I had to do that and then I couldn't find my music. Next time I will be more prepared! The transition time was a good 5 mins or longer.
Off I went, finally!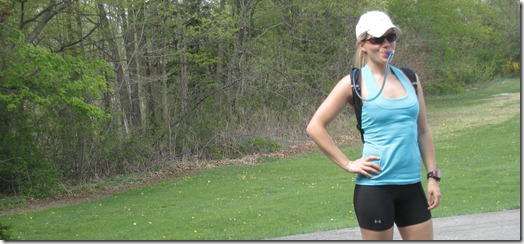 Today I ran 1.55 miles (2.5 km) in 12:48 mins, which is an avg. pace of 8:15 min/mile. My legs weren't tired, but I sure was! The wind was fierce and it was really adding resistance.
(My try-a-tri running distance is 2.5k)
I do need to start increasing my mileage again though because I have a half marathon this month! Now that my groin is no longer sore, I can carry on with my runs.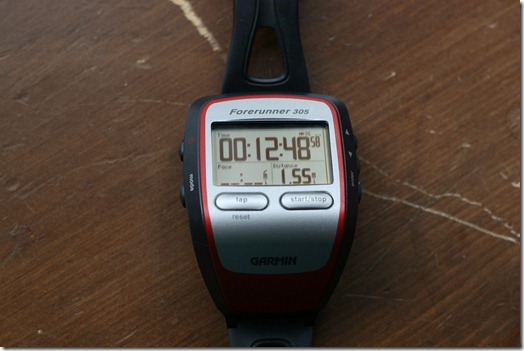 Conclusion: I LOVE Brick workouts!
It is so fun transitioning to another activity. It is almost like a fun game. :)
After the brick I had more FRESH take-out.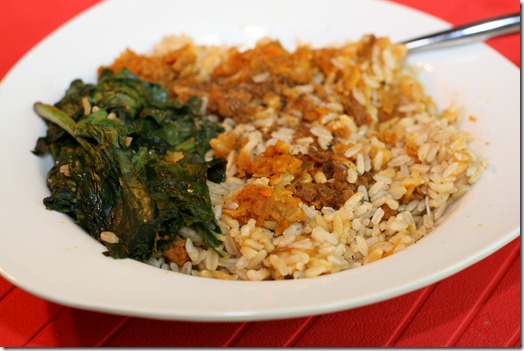 I had half of the WARRIOR bowl on brown rice.
It includes: Chickpea and vegetable stew with Rich coconut curry sauce and grilled spinach.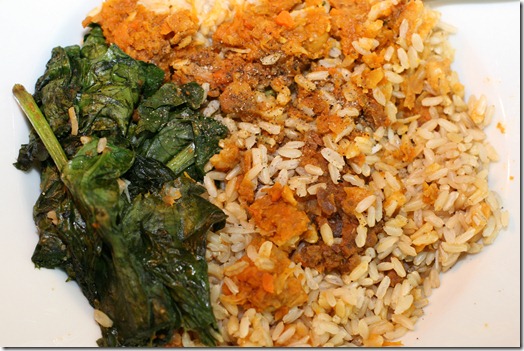 I wish I could say that this was good, but it did not agree with me. After I ate, my stomach had stabbing pains for hours. Strange. There must be an ingredient in it that does not agree with me.
I had an orange too: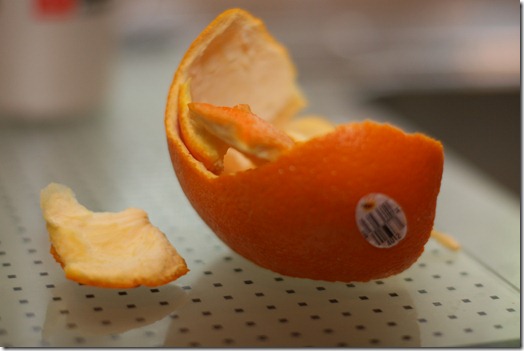 Eric began the transfer process late this afternoon and he ran into an issue (of course!). Everything is working, except for the home page and he has spent the last several hours trying to figure out why he is getting the error. I feel bad because there isn't much I can do to help except shower him with Glo Bars and make him tea. ;)
Hopefully I will 'see' you soon! :)
"Many of us have spent a lifetime trying to be what we're not, feeling lousy about ourselves when we fail, and sometimes when we succeed. We hide our differences when, by accepting and celebrating them, we could collaborate to make every effort more exciting, productive enjoyable, and powerful. Personally, I think we should start right now." ~Martha Beck