Good morning!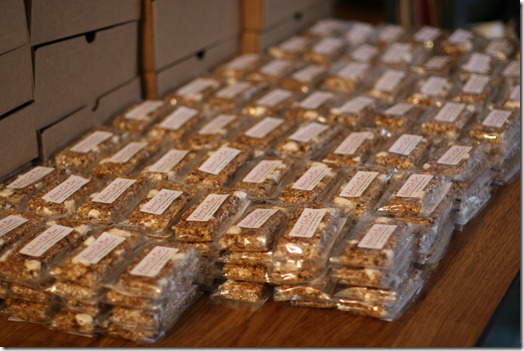 It's Friday, right? :) Please?
The Good thing about working on the weekend:
I don't feel overwhelmed Monday morning.
The Bad thing about working on the weekend:
It feels like it should be Friday.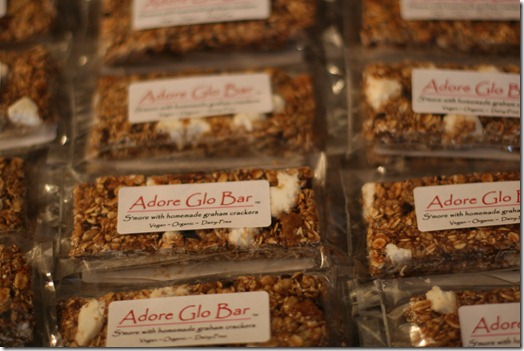 Yesterday, Eric and I both were buzzing around getting all sorts of things accomplished. I don't know what got into us, but we were on FIYA. Don't you love days like that? Eric did a ton of housework, laundry, manly things in the basement, and Glo Bar labeling. ;)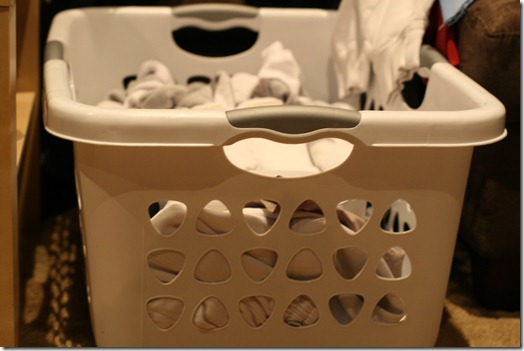 I love when he gets in his cleaning-spree moods! I wish I could bottle it…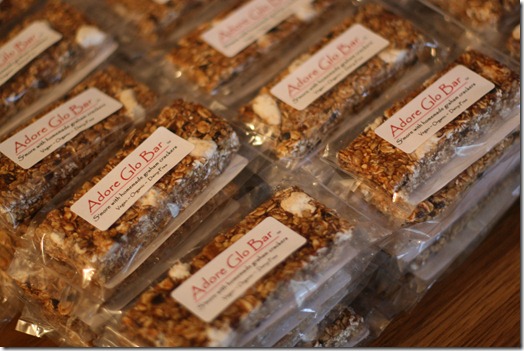 I was all business baking in the kitchen. I worked on the GF + Raw Glo Bar (getting there!) and I also made 240 Adore Glo Bars.
Stay tuned Tuesday at 10am EST for a limited number of coupons and the release of the variety pack and Adore Glo Bars!
After baking for 10 hours, I had to COOK!
There is nothing worse than having to cook dinner after a day of physical labour. The good thing about living in the sticks is that no restaurants will deliver to you. :mrgreen: I did promise Eric the In A Jiffy Spelt Veggie Burgers! It is a good thing they are ready in a Jiffy…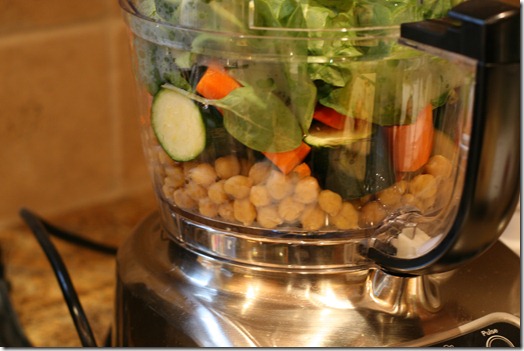 For the delicious recipe, see here!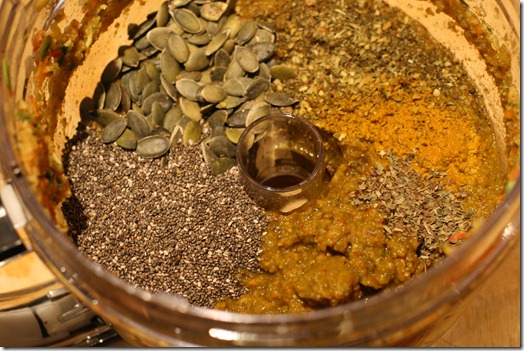 Before going into the oven…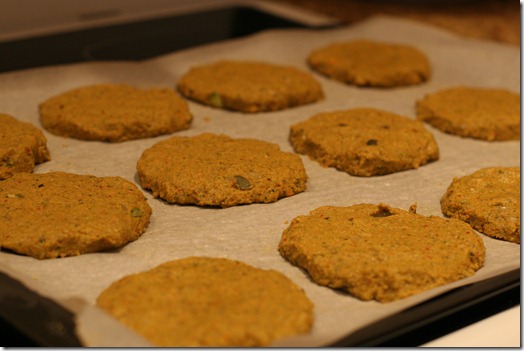 I processed too long and the burgers got very smooth. I prefer them chunky! Whoops.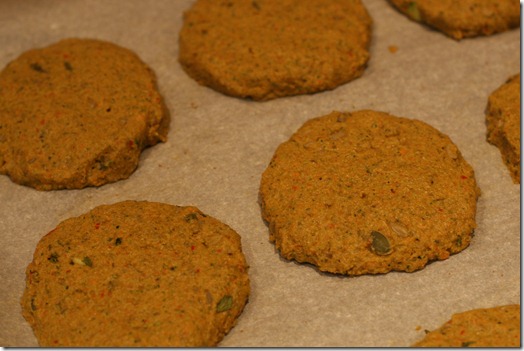 I doubled the batch and made large burgers so I cranked up the heat to 400F and cooked 20 minutes on each side until golden brown.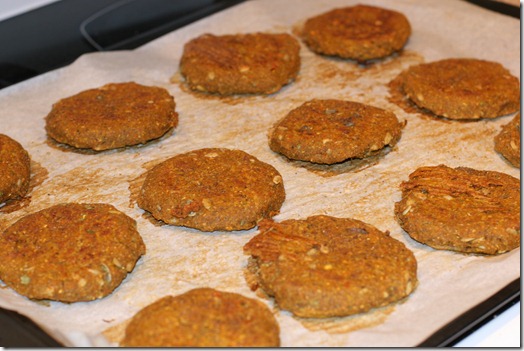 I decided I wanted a mix of delightful toppings so I made this fun mix of salsa, avocado, and roasted red pepper hummus: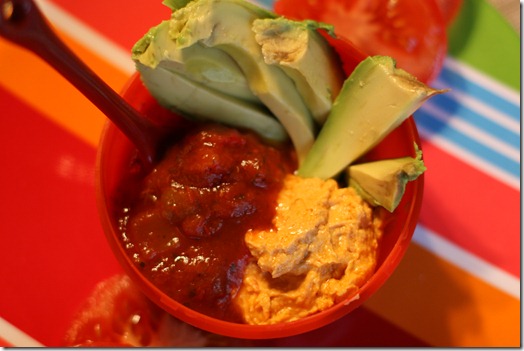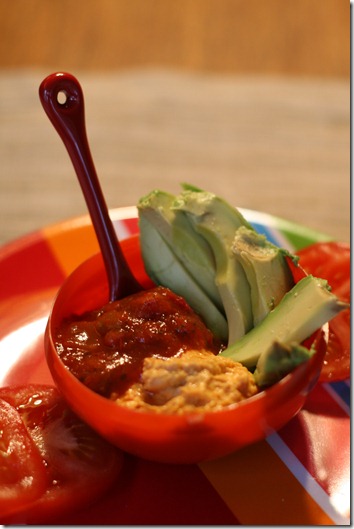 Along with my friend Mary…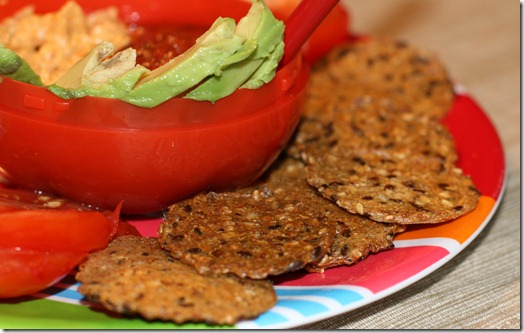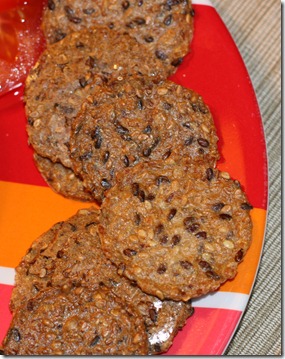 Love these burgers! I made 15 patties. Eric and I will enjoy them for lunches this week and I also froze some too.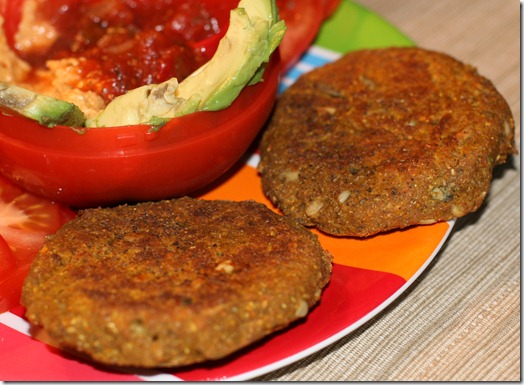 It was a fabulous meal. I may or may not have snuck a third burger as I was putting them away. They are just so addictive.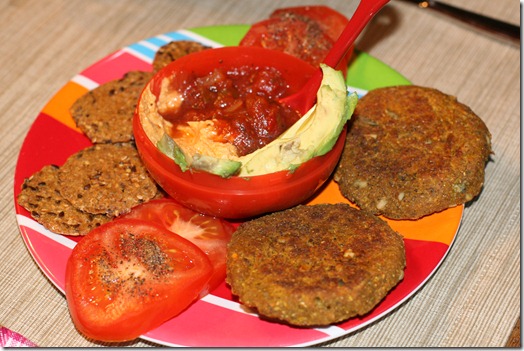 This morning I felt like a zombie…
I awoke at 6:30am, but I could have sworn it was more like 2am. I was NOT glowing, my friends. Not glowing, no sir-eee.
I decided there was only one way to remedy this situation!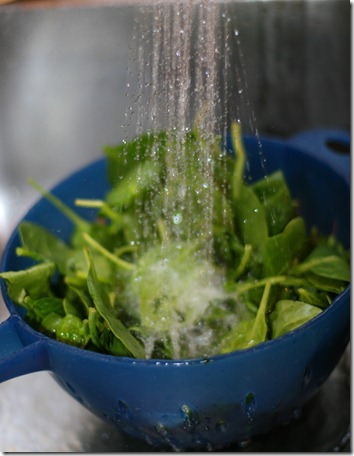 Monday Morning Monster:
1 cup Almond Milk
3 big handfuls organic spinach
1 tsp raw maca powder
1 scoop Amazing Grass Wheatgrass powder
1 tablespoon chia flour (ground chia seeds)
1 frozen banana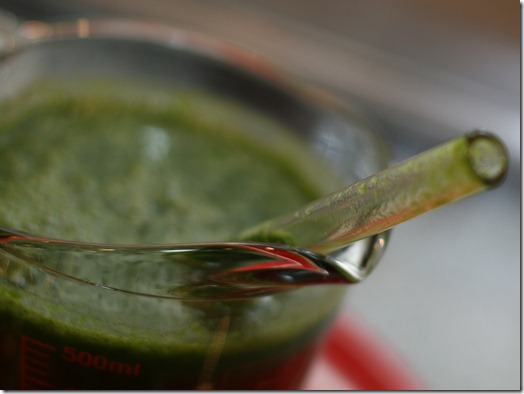 Deeelish!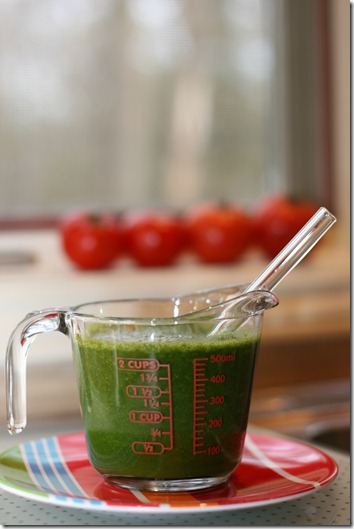 Isn't this measuring cup cute? I have seen oats in measuring cups on a few blogs and I thought a GM would look cute in one!
Time to get crack-a-lackin'. Eric and I are swimming laps tonight- I'm already excited! :) Two months ago, if you told me that I would be swimming laps with my husband on a regular basis (and training for a Try-a-tri) I would have laughed in your face!
Today's question- Have you done something or accomplished a goal that really surprised yourself and proved your doubts wrong? Are there any doubts you still haven't proved wrong but want to?
I used to see people running half marathons and I thought to myself that I could never complete one myself. I just didn't think I had it in me. I really surprised myself when I completed my first two last year and surpassed both of my time goals. I also used to say that I would never do a triathlon. To be honest, it still scares me, but here I am taking small steps each day to hopefully prove myself wrong. You don't know until you try, right? ;)
Other doubts of mine that I have not proved wrong are running a marathon. I just don't know if my injury-prone body could handle it!
HAPPY BIRTHDAY CAITLIN!!!
"If anything is worth trying at all, it's worth trying at least 10 times."
~Art Linkletter