Good morning!
Eric and I got sucked into The Marriage Ref again last night! I hope they never cancel the show. We may or may not have a crush on the host, Tom Papa. ;) His little grin is so cute!
I was up around 5:30am and was off to work!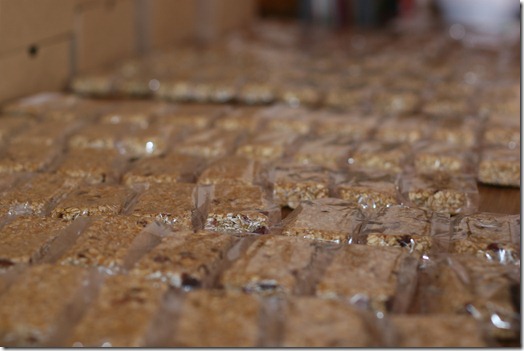 I still have about 200 bars to make today!
breakfast called…
A fresh juice composed of cucumber, ginger, carrot, beet, and apple: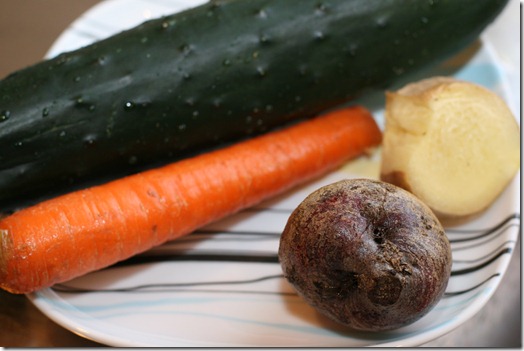 I buy a lot of my juice produce from the discount bin at our grocery store. It saves a ton of money. This is a beat up apple that was going to be tossed had I not saved it. :)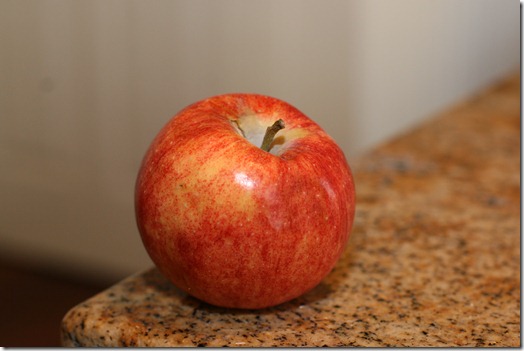 Beets make everything look pretty… Or like blood splatter as one reader commented. Ew.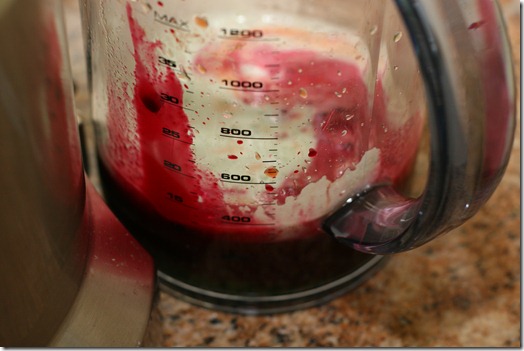 Rainbow sorbet!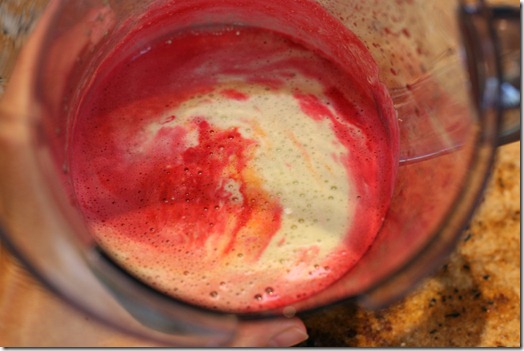 Use your good glasses… Also, use your good towels. ;)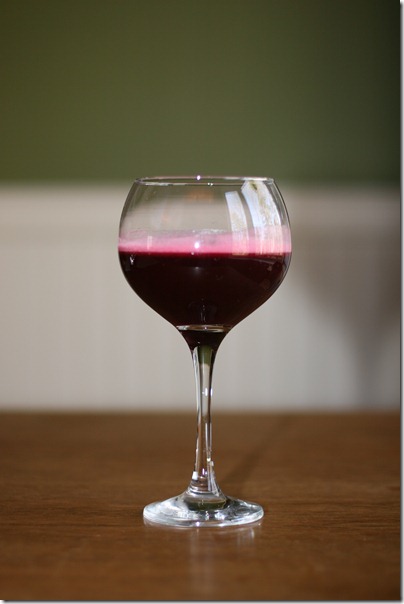 I got a set of these wine glasses from my sister (they gave them out as favours at their wedding) and I fell in love with them the first time I used them. I bet she never thought they would get so much use! I use them for green monsters, juices, wine, cantaloupe margaritas, etc. :mrgreen: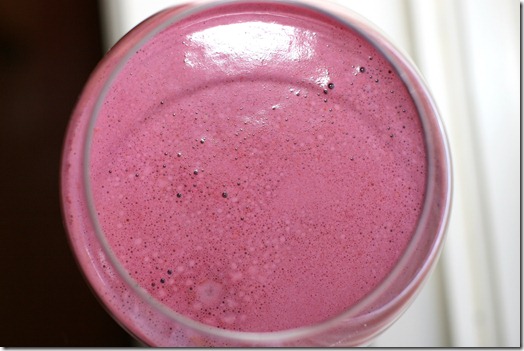 I had my juice along with a GF + Raw Glo Bar.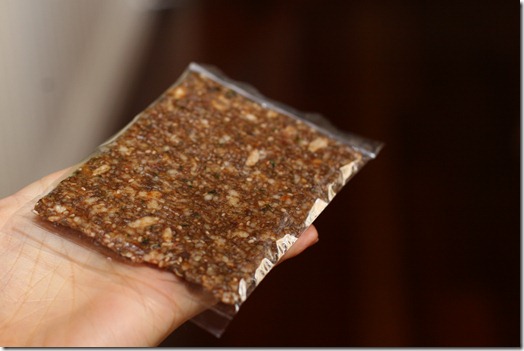 A very energizing breakfast!
Pressure In College
One of the things I get emailed about the most is my A Year Can Change A Lot Series (found here). This series documents how I was able to leave a miserable situation and find a career that I was passionate about. This led to quitting a stable job and despite all fears, deciding that I would do whatever it takes to be happy.
It is not an easy road. Many of you have emailed me with your stories. I received this email a while back and with Becky's permission, I will share it with you:
"Hi Angela, Thank you, thank you, thank you for your AYCCA series. It really hit home with me. I have been miserable in school for a while now. You see, I started off doing what I thought I should do– a hard science degree– because my parents have always wanted me to pursue medical school like they did. I took hard sciences because everyone said that it opened the most doors for me even if I did end up changing the idea of going to med school. I am almost finishing up my 3rd year of my science degree and I have to say this has been the most miserable 3 years of my life. Instead of embracing the college experience like all of my friends I am stressed out and unhappy. Sometimes I tear up in the middle of class because I am so lost in the coursework and I feel so in over my head. Sciences just don't 'click' with me!
I have to spend all my free time studying, just to pull a B average and even that disappoints my parents. They tell me I need straight A's or I will never get into med school. I just feel so depressed right now. In my heart, I know that science is not for me. I don't have a burning fire to do this. I feel like I would be a huge let down to my parents if I didn't at least get my degree and then see what happens. They tell me, 'Becky just stick with something once in your life and finish it.'  How could I do otherwise?
For the past 3 years, I have been going through the motions of college.
So many times, I have wanted to switch my major. I have always had a love of the arts. I am creative and I love to write poetry. I have notebooks and notebooks filled with my poetry. I also love to draw and I have been designing logos for friends on the side for a bit of extra money. This stuff keeps me sane.
Luckily I have a supportive boyfriend during all of this time. He has told me from the beginning to switch my major and go into the arts. He doesn't really get along with my parents because he sees how unhappy they can make me. I know they just want the best for me, but I am having a hard time figuring this out for myself when they have such strong opinions about it all.
This email is way too long and I will be surprised if you are still reading, but thank you for putting yourself out there and giving me hope that I can do something now before it is too late. I feel like I am either going to make the change now or 30 years from now. What is worse? I just feel stuck and I wonder if you or any of your readers are going through the same situation or have been through it?"
Luckily I have never had pressure from my parents to pursue a specific degree, but I can imagine how hard it would be. I personally feel that it is always best to listen to your heart. I feel that many people ignore it and then when they are 50 they decide to finally make a career change and do what makes them happy. I say don't wait. Life is too short to delay your happiness. I could be hit by a bus tomorrow and I would have died knowing that I was doing what I loved. If you know in your heart right now that you hate what you are doing, take steps to change that. See a career counselor at your college. I could have saved myself 7 years pursuing something I knew wasn't for me if I had listened to my heart. I would probably have a heart to heart with my parents and tell them how I felt. I don't think you can ever communicate too much. Maybe if they knew how unhappy you really were, they would be open to discussion?
Today's question: Have you ever been in Becky's shoes? Have you ever felt pressure from parents to go into a career you weren't passionate about? What did you do?
~~~
Often people attempt to live their lives backwards: they try to have more things, or more money, in order to do more of what they want so that they will be happier. The way it actually works is the reverse. You must first be who you really are, then, do what you need to do, in order to have what you want. – Margaret Young