Hello there!
Thank-you for the amazing discussion on negative comments this morning! I loved, loved, loved this piece of advice from Ashley K's mom:
"Pay close attention to the things that make your blood boil. Get your heart racing. Makes you want to prove people wrong. For it's those things that you're MOST passionate about – and that you should always pursue!"
Isn't that so true?!
My mid-morning snack was a raw and gluten-free Glo Bar. Just a few more tweaks! I have been consulting an amazing raw foodist for help with all of my questions. Gena has been a huge help. :)
Eric and I are already fighting over the dwindling supply…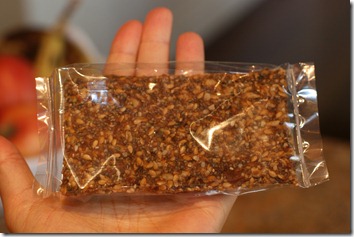 I didn't think he would go for a raw Glo Bar, but Eric is crazy over these!
Lunch started with an old friend…well, half of an old friend (the bigger half mauhauha)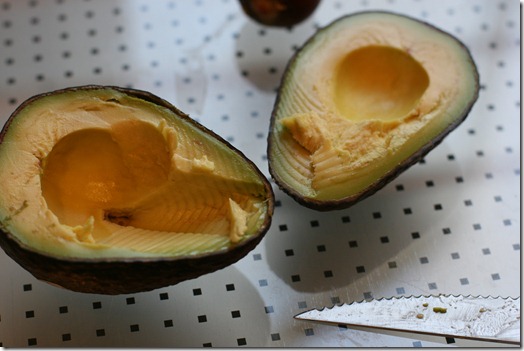 plus one of my favourite tomato sauces…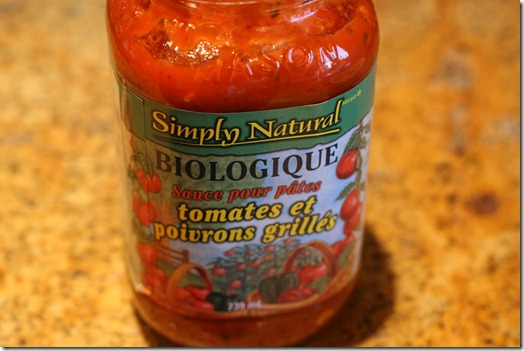 Mixed with about 1.5 cups of re-heated quinoa!
I love making a huge batch of grains on Sunday and then using them for leftovers during the week. Very easy throw together lunches.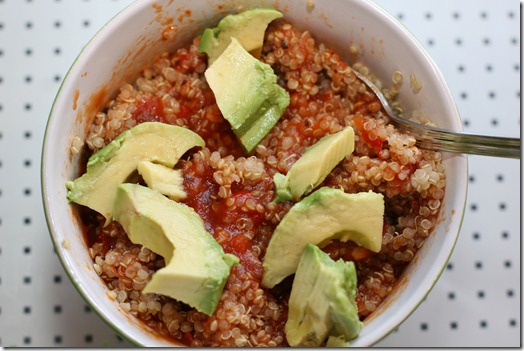 I love polka dots on dishware. Actually I just love polka dots in general.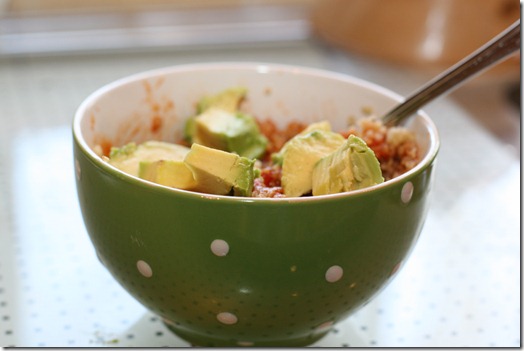 Then it was time to train my new employee.
Meet Kristin, everyone!
I first met Kristin at an OSG meet-up in Toronto. Kristin is currently training at a culinary school in Toronto to become a chef… and let me tell you she is a master in the kitchen!
I was a bit worried about how I would do today with my first training, but I found that it was pretty easy. I mean, I do do this every single day after all. ;)
If there is one thing I did know going into this process it was that I want Glo Bakery to be a FUN environment for my employees. I don't want people to dread coming here to work. I want people to be inspired, motivated, and excited about the future of the business! Basically, I want this work environment to be anything BUT what I experienced in previous workplaces…dull, boring, sterile, and uptight…
Life is short, let's have some fun!
With this goal in mind, I started off my first official training day with a beautiful walk outside with Kristin. Why be stuck indoors when you can get some fresh air, reduce stress, and have a nice chat? (I used to love when my teachers would let us have class outdoors!).
The day flew by and ended with Kristin and I learning how to jump start a car (don't ask!). ;)
After Kristin left, I had a quick bite to eat with Eric and got back to work as I still had several orders to do up. It has been a LONG day and after I hit publish on this post, I will be working until about 11pm. Can't wait for sleeeeeeep.
Updates:
Today's question- What do you do for a living? Is your workplace a fun environment?
Sweet dreams…